Is Louis Vuitton's $1,300 Face Shield the Future of Fashion?
Wear a damn mask, they said. We'll make it fashionable responded Louis Vuitton. Could this face shield become the future of fashion design? Are we heading to a new era of headgear that goes beyond a pair of spectacles and a hat? Are we freaking out over small potatoes? Probably, but this is fashion, darling.
Hilariously titled the 2021 Cruise Collection – try to avoid cruise liners or anything resembling the Ruby Princess, Gladys – Louis Vuitton has introduced to the world a monogram-print face shield. No longer just a face mask, this has become something so much more.
You'll also like:
56 Places You Can Buy Face Masks in Australia
Score Uniqlo's AIRism Face Mask For Under USD$15
TAG Heuer's Greatest Ever Dive Watch Gets a 21st Century Upgrade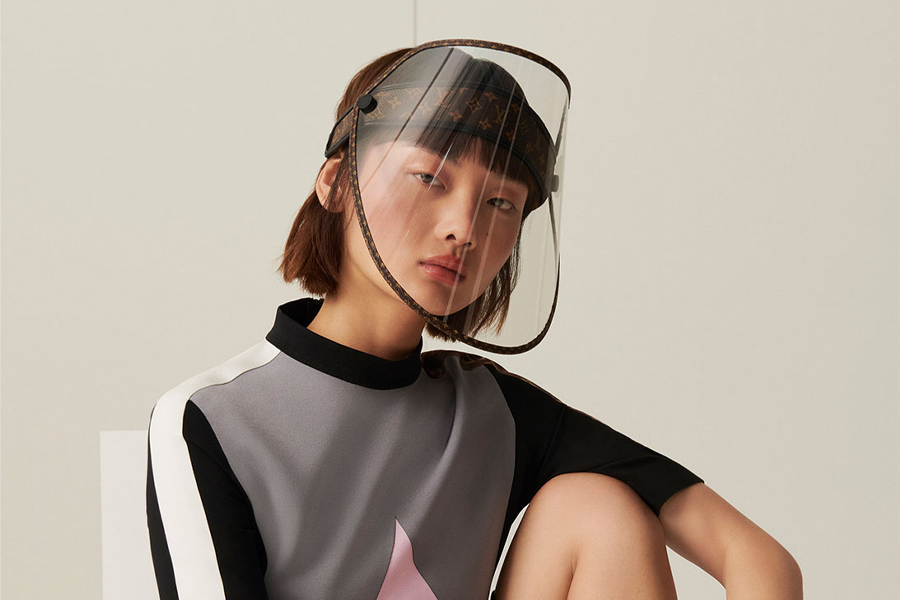 Whether or not this new item becomes mainstream, it could represent a turning point in civilisation if we manage to survive the devastating COVID-19 pandemic. That being said, LV is sure to have had something like this in the works for years. PPE-wearing has long been commonplace in Asian countries, especially in areas with high levels of pollution. Now becoming more and more popular as western nations begin to see the benefits of mask-wearing, this new life-saving accessory just got an expensive rendition.
So who is this for? Well, clearly it's not for the masses otherwise LV would have just slapped its brand on a disposable mask and called it a day. Nope. This is a statement from the fashion house themselves – they want you to add another layer to your pandemic protection. And how do they get more people wearing a mask? Make it fashionable (and expensive). At a whopping US$970 (AUD$1,300), according to Vogue Hong Kong, the fashion house's Shield is expected to go on sale on October 31.  Designed by Nicolas Ghesquière, the Cruise 2021 collection plays with the contradiction of a stationary journey for his latest Louis Vuitton Collection.
Taking inspiration from doctors and nurses, and their upgraded full-body PPE uniforms, Louis Vuitton has designed their face shield for repeated use. Consisting of two parts, the transparent visor protects your face, while the adjustable headband ensures it stays on your head. Attached via two gold studs, engraved with LV brand, the shield can be moved up or down depending on your situation. Covering the rim of the shield is the brand's monogram-coated canvas material, which also coats the padded headband. Adding to the protective quality is UV filtering. The face shield transitions from light to dark when exposed to direct sunlight.
You can even wear it as a hat.
Whether or not you can afford this piece of PPE is irrelevant. It's a statement about the current crisis facing the world and what we as individuals can do to assist. But if you do have a spare grand and you like this sort of expensive shit, then, by all means, go for your life. It actually looks pretty cool.
You'll also like:
56 Places You Can Buy Face Masks in Australia
Score Uniqlo's AIRism Face Mask For Under USD$15
10 Best Op Shops in Brisbane for a Vintage Throwback