Keep It All Straight with the Bellroy Tech Pack
With all the stuff you have to carry around with you on a daily basis, it can be a quick trip to finding a rat's nest of cords, plugs, earphones, and other items all tangled together in the bottom of your backpack. Keeping it organised is an easy alternative with Bellroy's Tech Pack. This clamshell-style pouch holds multiple pockets and straps that you can use to keep all your gear neat and tidy.
You'll also like:
Bellroy City Pouch Keeps Things Where You Need Them
Bellroy's Apex Collection is Premium Carry 10 Years in the Making
Bellroy's Note Sleeve 2.0 in Three New Colours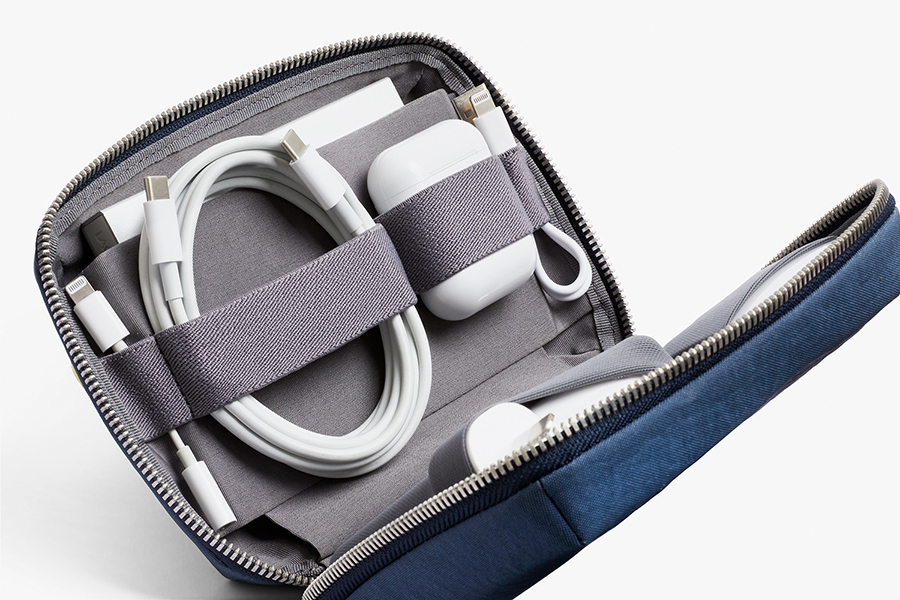 The Bellroy Tech Pack is made of woven polyester ripstop fabric that comes from recycled water bottles. This material is featured on the external fabric as well as in the pouch's lining. The trim is an environmentally certified leather. Smooth-action zippers close the pouch up tightly. You can get the pouch in either black or light grey. It measures just 130 mm x 230 mm x 72 mm, so it's a small addition to your backpack or briefcase. When you open the pouch fully, both halves will sit flat, giving full access to everything you have stored within.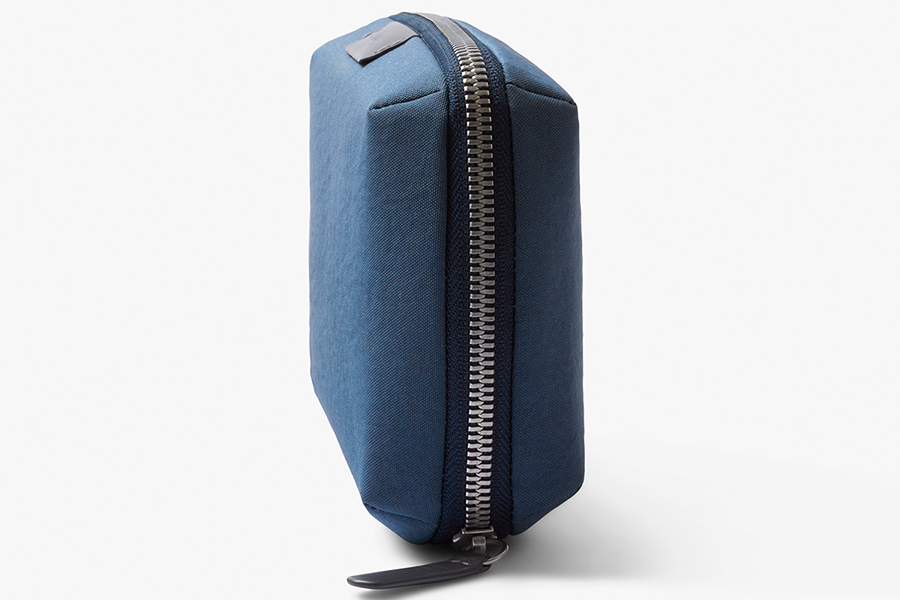 One half of the pack has a layered set of pockets. The first layer has a strip of elastic in it that helps to hold items securely, regardless of their different shapes and sizes. The next layer is a slip pocket that has a magnetic closure. Bellroy calls this pocket a "floating wall" because of its semi-rigid nature, and because it can hold larger items, such as a power bank. The other half of the pouch features a panel of stretch material. This side is divided down the middle, creating two pockets. You'll notice that the bottom corners have been sewn so that there is more material, allowing for more storage space. The spine of the pouch has a loop meant for holding a stylus or pen.
If you're looking to clean up your everyday carry items, you can't go wrong with the Bellroy Tech Pack. You can find it on Bellroy's site for AUD$85.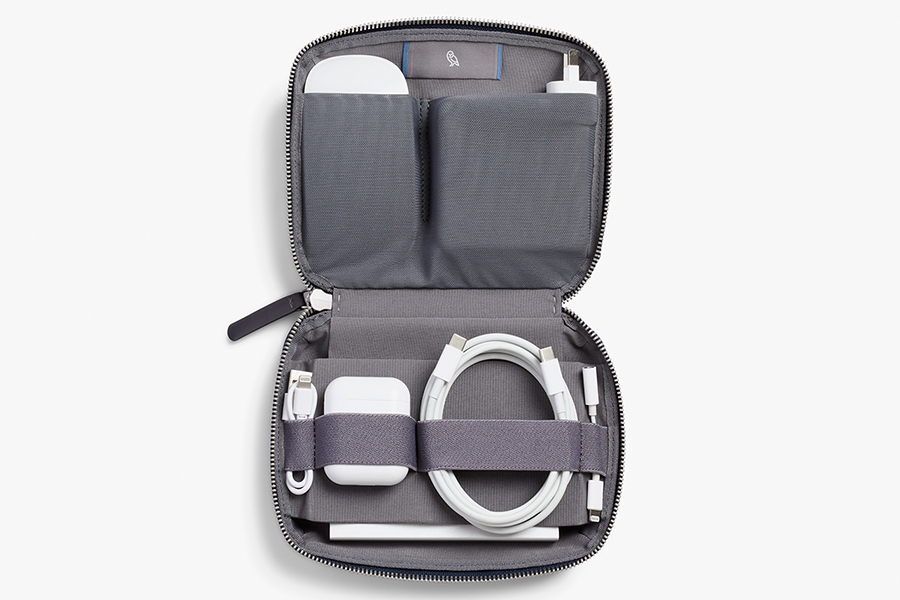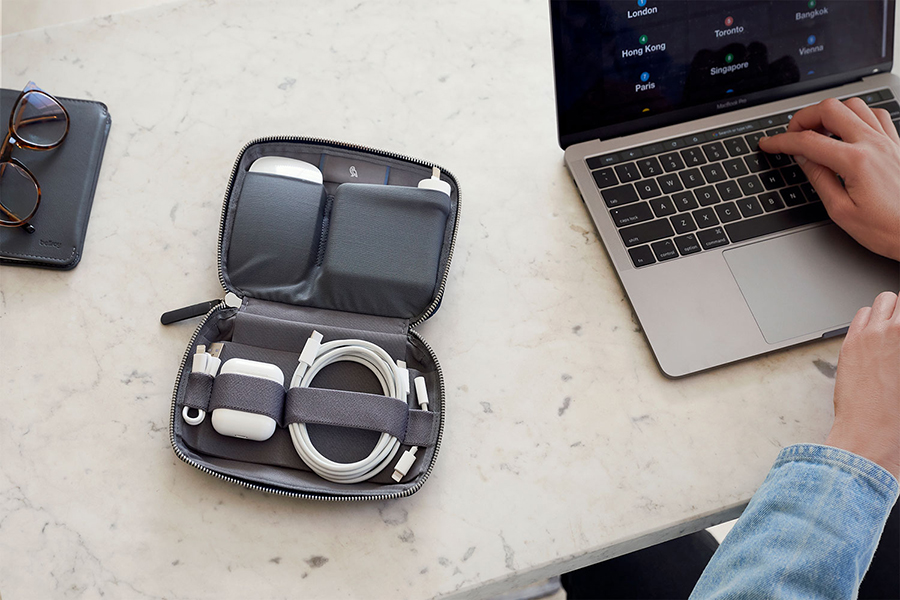 You'll also like:
Bellroy City Pouch Keeps Things Where You Need Them
Bellroy's Apex Collection is Premium Carry 10 Years in the Making
Bellroy's Note Sleeve 2.0 in Three New Colours