Man of Many Readers Get an Extra 15% Off at Nisolo's Massive 40% Off EOS Sale
Visionaries in more ways than one, Nisolo crafts superior leather goods by way of both ethical and sustainable methods. By owning and operating its own factory in Peru, the brand ensures that every single producer receives a living wage. It also partakes in an ongoing carbon offsetting program, which has protected 89,666 trees from getting uprooted thus far. Oh, and did we mention that the label delivers downright stunning footwear and accessories? Yeah, these folks do it all.
To make way for its new spring lineup, Nisolo is hosting an end of season sale from February 24th to February 29th, during which you can get 40% discounts on select products. Use the code EOSMANOFMANY and you'll receive an additional 15% off on top of that. Yes, your purchase will still go toward saving an Amazonian tree from deforestation. We like to call this win/win/win.
Over at Nisolo, quality doesn't come at the expense of character and value doesn't come at the expense of values. The brand isn't just a purveyor of fine leather goods, but a modern business in the truest sense of the concept. To be a customer is to feel as good as you look, knowing that you scored a pair of boots or accessories without contributing to an unscrupulous system.
Our Top Picks for Nisolo's End of Season Sale
With its end of season sale, Nisolo is making an offer that's too good for even us to refuse. Here's what we'll be buying once the discounts kick in on the 24th: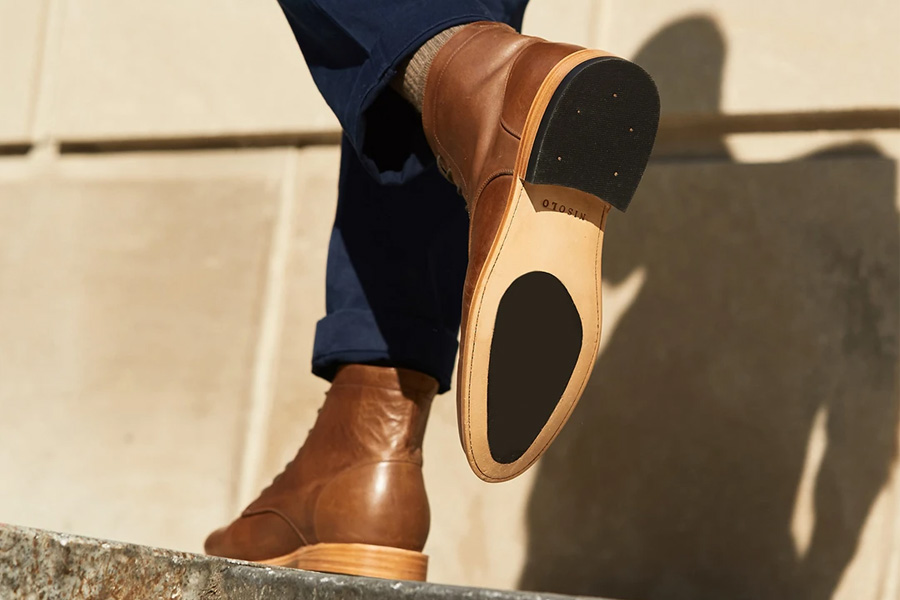 Luciano Boot
For the finishing touch on your smart casual or semi-formal get-up, look no further than the Luciano Boot. Made with Goodyear welt construction, it features a genuine stacked leather heel and a leather sole with an inset rubber grip. An instant classic.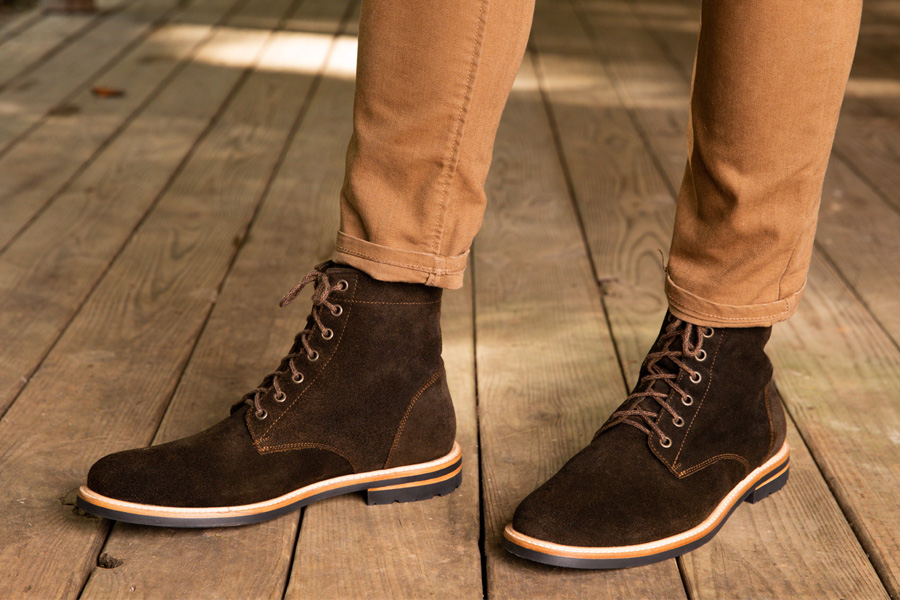 Andres All-Weather Boot
True to form, the Andres All-Weather Boot will withstand any terrain and look downright handsome in the process. Ethically made in Mexico, it combines a waterproof waxed suede upper with a 1.25″ heel, Vibram 430 Mini Lug Sole, and gusseted tongue. The rest of your body might get wet, but your feet won't!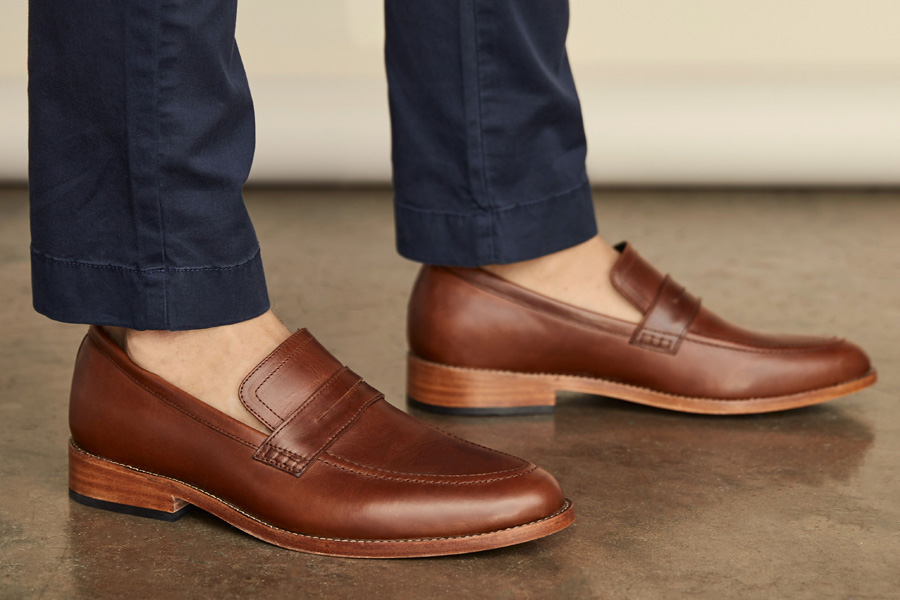 Chamberlain Loafer
Nisolo's take on the traditional penny loafer features breathable leather construction and a plush cushioned insole. That leather was hand cut and it will gradually mould to the shape of your foot. Wear the Chamberlain to the office and then to happy hour without losing an ounce of your stylish stride.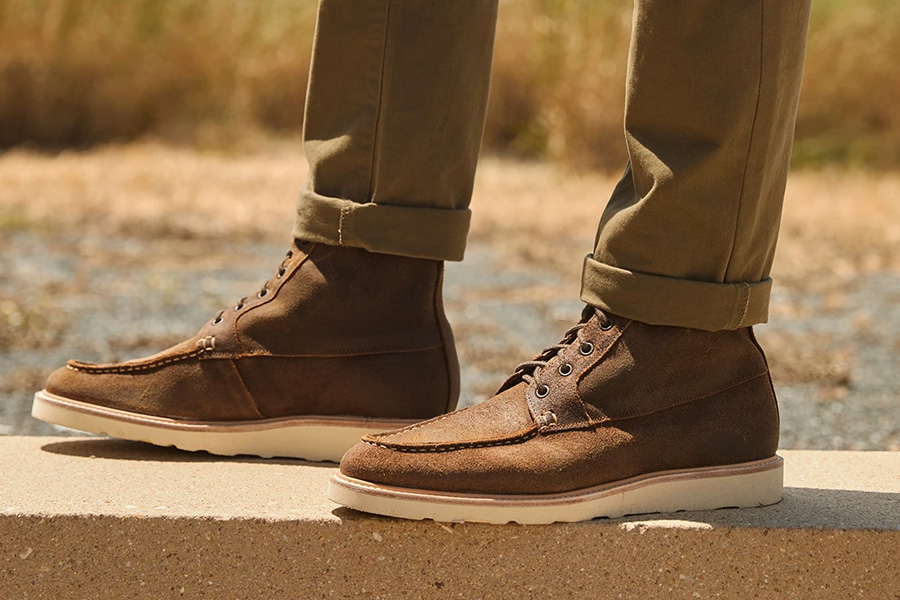 Mateo All-Weather Boot
Being big on outdoor adventure, it's no surprise that we fancy the Mateo All-Weather Boot. Thanks to water-resistant leather construction and a gusseted tongue, your toes will stay nice and warm as you traverse brutal terrains and pleasant ones alike. Sealing the deal is a lightweight and flexible Vibram Christy sole, which delivers a consistent and dependable grip.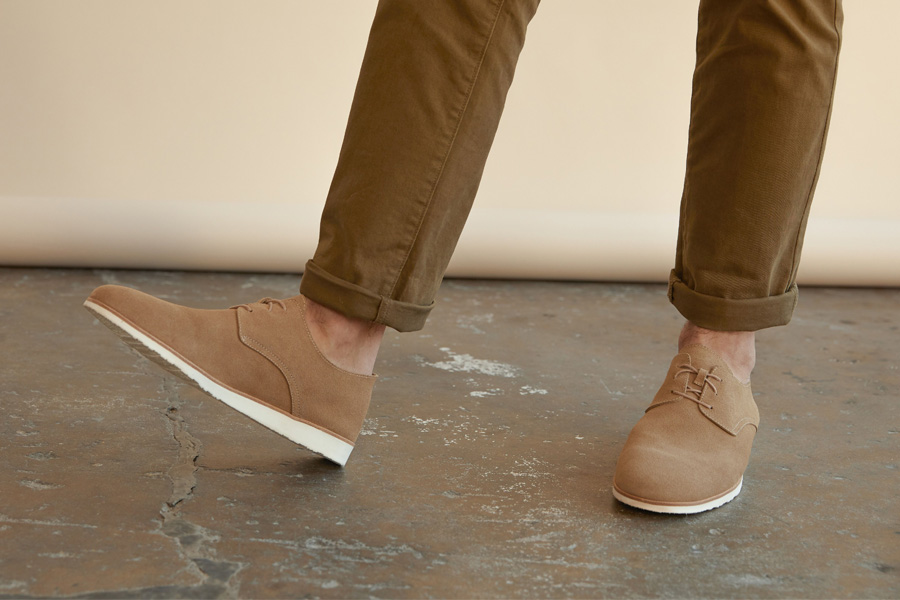 Travel Derby
It's love at first sight with the Travel Derby, which features a soft suede upper and XL Extralight sole. Weighing in at just 1lb per pair, this heavenly footwear is 3X lighter than your average counterpart. Comfortable, stylish, and functional in equal measure, it just might very well be the perfect travel shoe.
Just a reminder: Nisolo's end of season sale runs from February 24th to February 29th. In addition to initial discounts of up to 40% off, you'll receive an extra 15% off when you use the code EOSMANOFMANY. No matter which product you land on, rest assured it's both ethically made and brimming with quality. Meanwhile, your purchase will save an Amazonian tree from deforestation. What's there not to love?