17 Puffer Vests & Gilets For The Discerning Dag
As the weather starts to turn chilly down under, us Australians live in a brief state of denial because we're not going to be beaching it every day, at least for a few months. Miserable commuters shuffle through puddles in the street still wearing Havaianas in some sort of vain attempt to remember warmer times. 'If I dress like it's still sunny it might make it real'. It's a demure affair.
No Winter accessory says 'What snow? I'm not even that cold' through chattering teeth quite like a puffer vest. Also known as a gilet, though giving it a name can't be healthy, the puffer vest is quintessentially symbolic of the antipodean spirit of disbelief in the weather's ability to get properly cold, and in this writer's opinion, what's wrong with current society.
From Paddington pub-goers to people who push prams through Balmain, and, for some reason, How to Calm Your Own Anger in 60-Seconds or Less, there's not a single cool person who's ever donned one of these garments, and no matter how much big-name labels and department stores push them, they'll never live up to the style and warmth of their long-sleeved brethren.
If you need any further proof of their dag-factor, watch this.
Now don't get us wrong, we get that these things are toasty AF, and that as one of the few countries to experience the hybrid season of Sumtumn, when leaves go brown and the wind is icy, but the sun still delivers a UV factor akin to sub-Saharan Africa, there's a need to be warm, but not too warm. They tick a box, sure.
But horses for courses; it's never okay to fang one of these over a suit, (neon) orange is not the new black and turning up to dinner looking like you've just been fishing is never going to be in vogue. Even if you literally have just been fishing.
If you, like so many others, have little self-respect or harbour a desire to look like a total Derek this winter, we've compiled a list of our favourite gilets and puffer vests below to make hating yourself that little bit easier.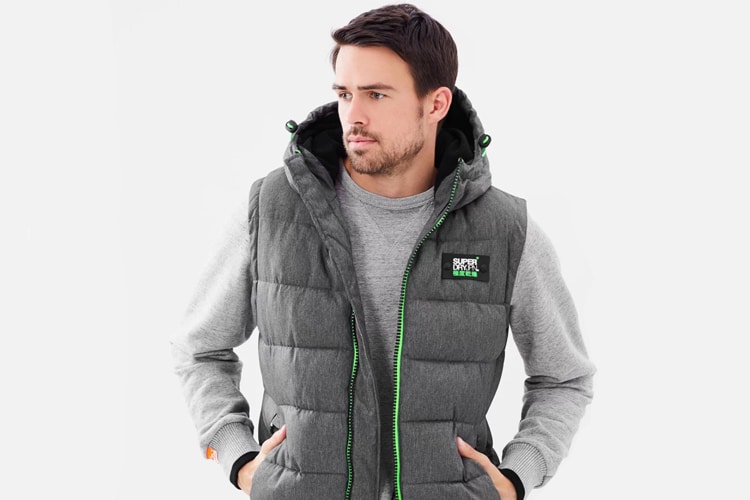 Superdry Polar Sports Puffer Gilet
This is a classic Superdry number; neutral colours paired with a splash of neon to draw attention to the fact that your girlfriend probably bought it for you and today was one of those awful days when she suggested you wear it.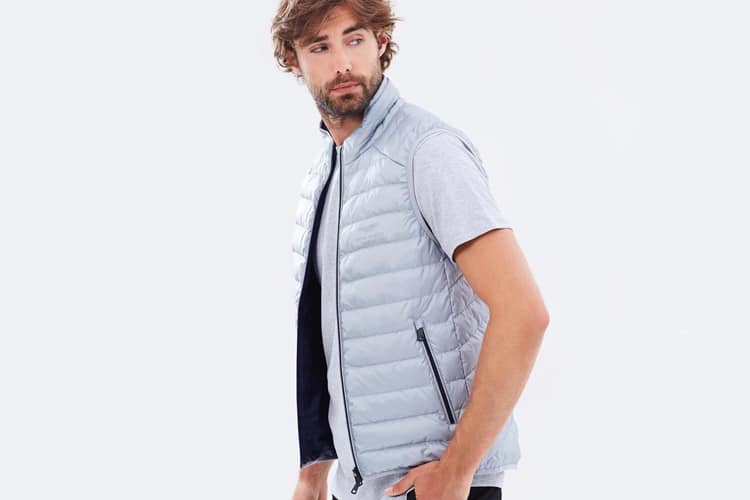 Hackett AMR Lightweight Down Gilet
Ever find yourself thinking 'I know I'm out of touch with society, but how can I let the rest of the world know?' Why, a puffer vest with an Aston Martin Racing logo of course. Rest assured, not a single person who wears one of these actually owns an Aston Martin.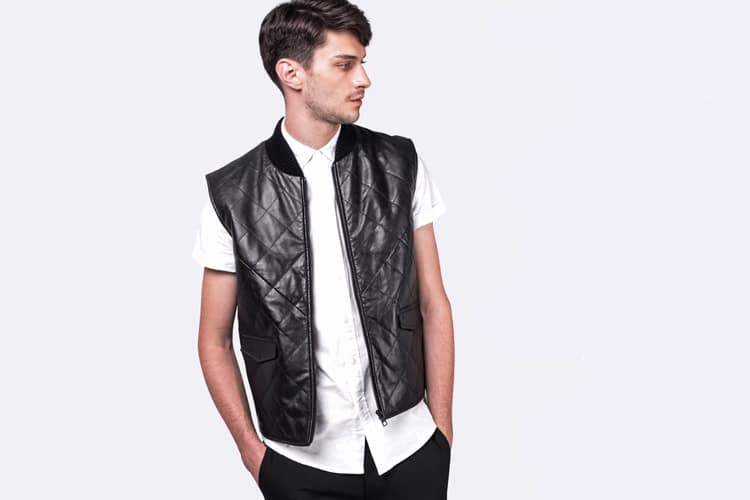 Viparo VE1 Vest
Probably the least offensive on this list, being that it's made from an actual dead animal and not a slew of synthetic materials, and the fact that it's black, this is the one to go for if you're just dipping your toe into the waters of self-loathing.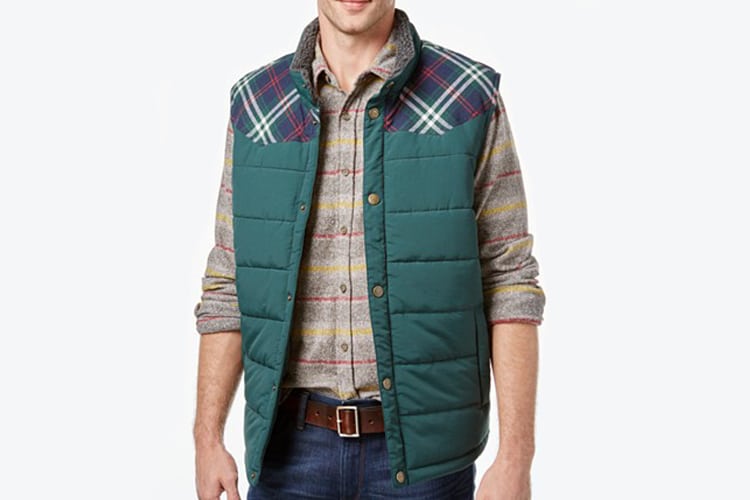 Macy's Weatherproof Vintage Men's Pieced Plaid Vest
If you are a lumberjack, but you're not okay, then here's a hip garment for you. Great for those long Canadian days chopping down trees when you need toasty nipples but don't much care if your arms get frostbite.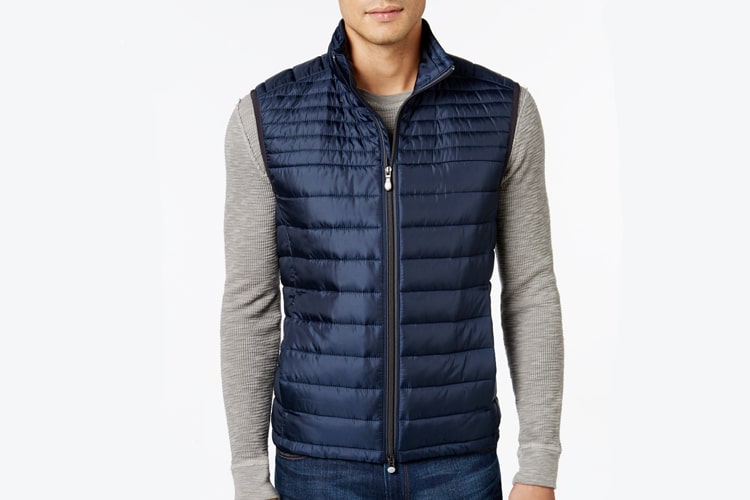 Hugo Boss Green Men's Veon Quilted Vest
Likely to be worn by somebody who's name is actually Hugo, and is a boss in the same way David Brent was technically a boss, this one will keep you warm between the shoulders while your staff quietly cringe when you leave the room.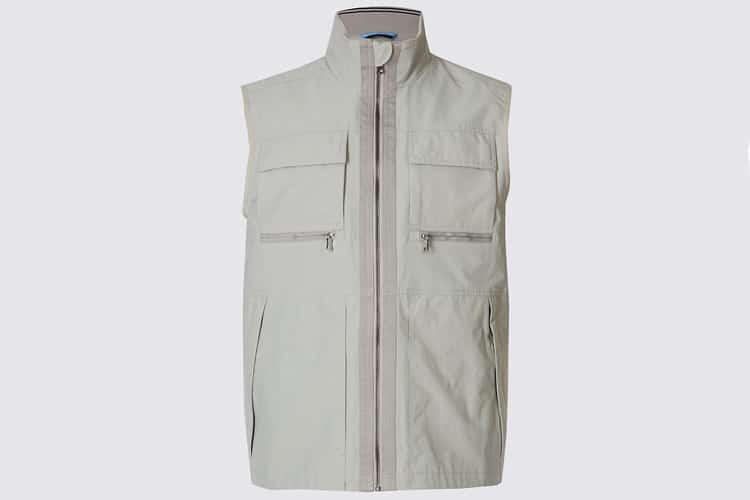 Blue Harbor Cruise Gilet with Stormwear
Okay fair cop on this one; anybody who's ever spent time on a boat trying to rig a headsail in freezing temperatures whilst copping green monsters over the bow can totally understand why you'd want one of these. It comes off when you get to shore though.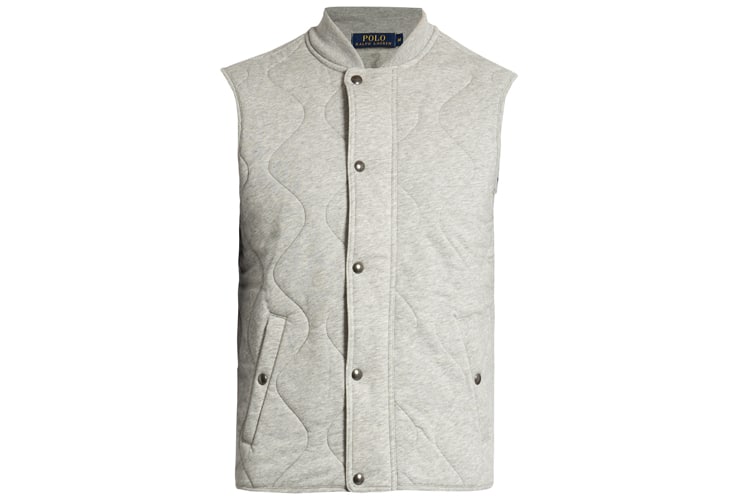 Polo Ralph Lauren Quilted Jersey Gilet
This one looks a bit like fencing attire, appropriate given that it is most likely to be worn by the sort of person who went to a school where fencing was an option on sports day.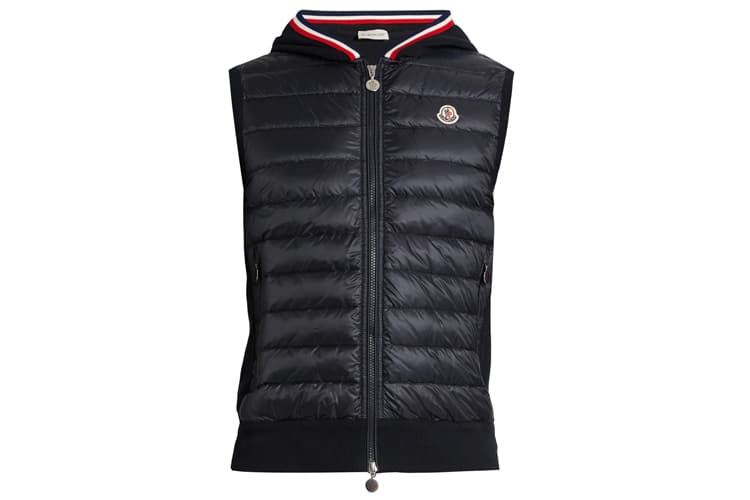 Moncler Maglia Knit-Back Quilted Down Gilet
It's a pretty standard gilet affair, with the addition of a hood – large enough to cover your scone on a chilly day, but not quite big enough to hide your shame over the fact you spent $639 on a puffer vest.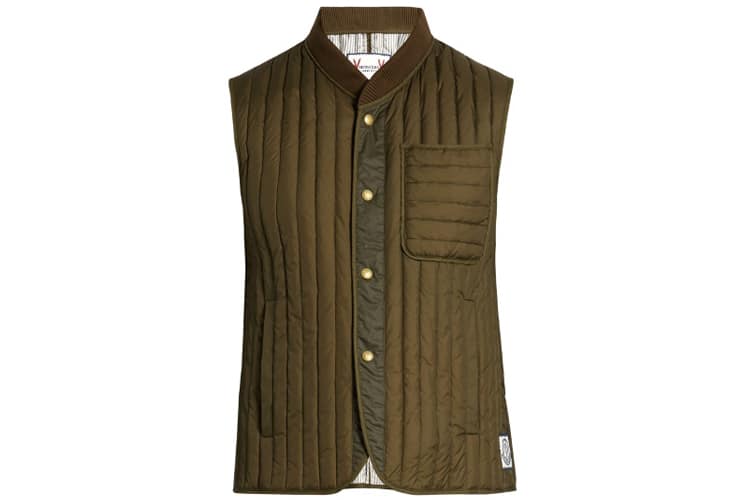 Moncler Gamme Bleu
This time around they've had the decency to make it khaki, presumably so you can demonstrate your lack of style-prowess with military precision.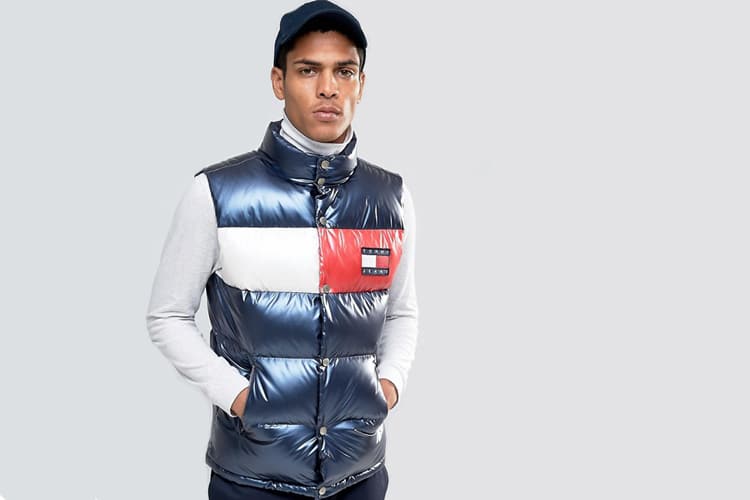 Tommy Jeans 90s Down Puffer Singlet in Navy
Brrrrring! Brrrrrrring! Hello? Hi there's it's 1994, we want our puffer vest back. Okay this one is pretty sick – excellent use of nostalgia and we'd totally wear it. But you know, like, ironically though.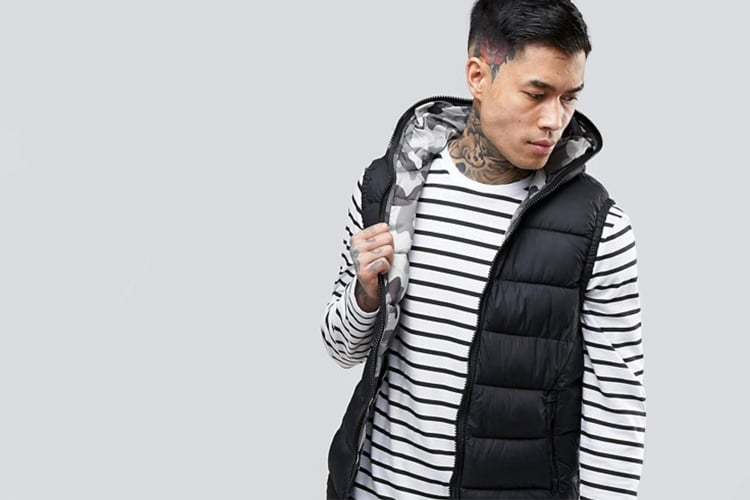 Bershka Puffer Vest in Black / Camo Hood
Here the manufacturer has had the decency to include a trendy element of camouflage into the design, so you can try to hide your shame by blending into your surrounds and simply disappearing.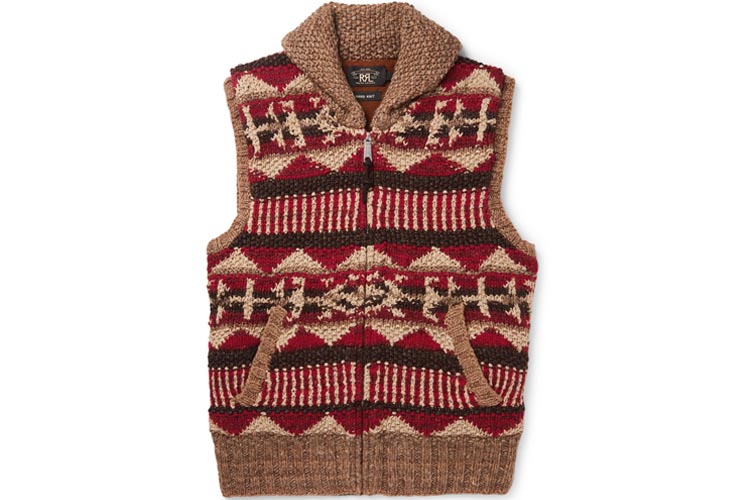 RRL Shawl-Collar Linen, Silk, Wool, Cotton and Mohair-Blend Gilet
Cool.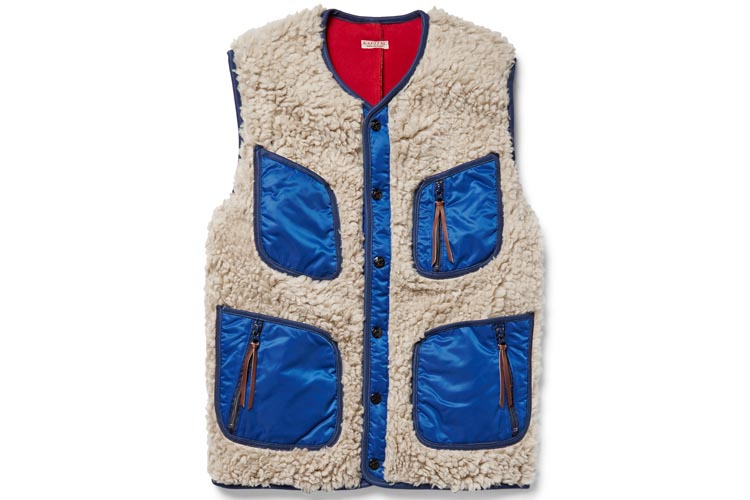 Kapital Shell-Trimmed Faux Shearling Gilet
The description of this sassy little number says that it 'puts a futuristic spin on a workwear classic'. If this is the future then toss me overboard now. And how is this even remotely a workwear classic? What work is being done in this? Live target practice? I can only assume the price tag is in braille.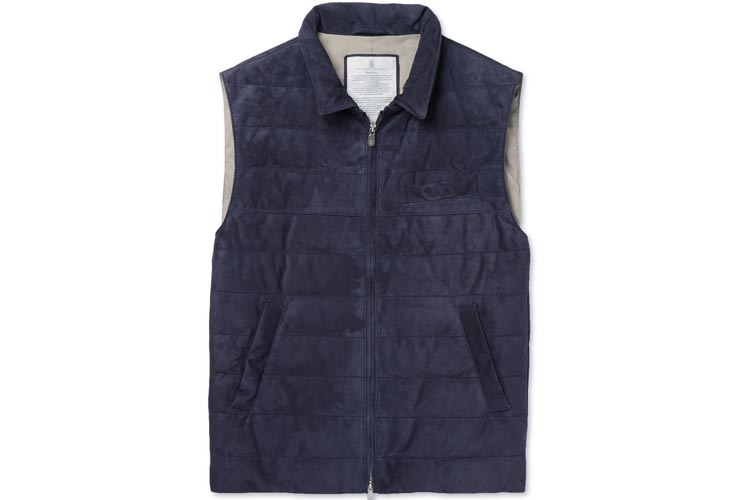 Brunello Cucinelli Quilted Suede Down Gilet
This one is not overly notable, except for its $4620 price tag. Actually.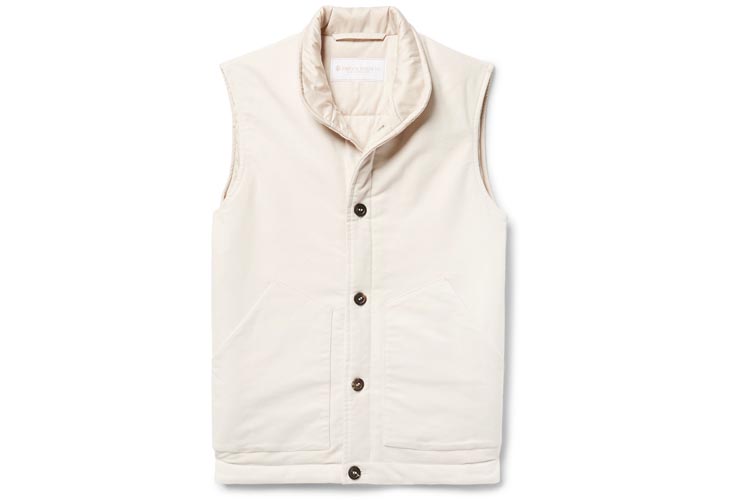 Private White V.C. Cotton & Cashmere-Blend Moleskin Gilet
Only five possible candidates can pull this off. You're probably not one of them.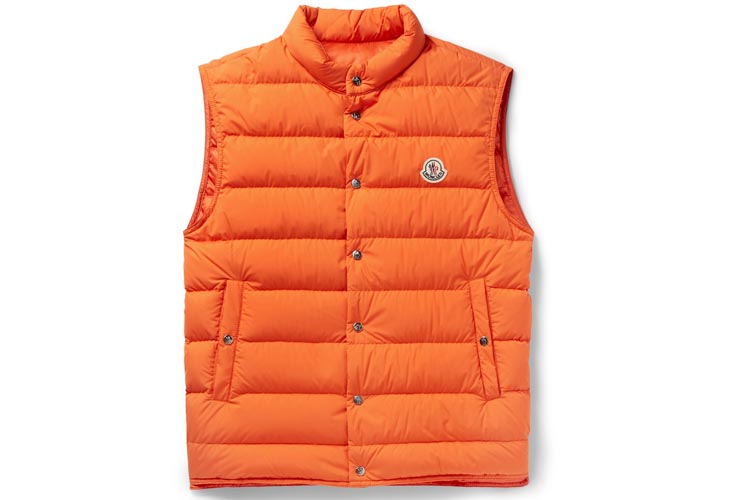 Moncler Febe Quilted Shell Down Gilet
They say that no word rhymes with 'orange', but 'style' especially doesn't.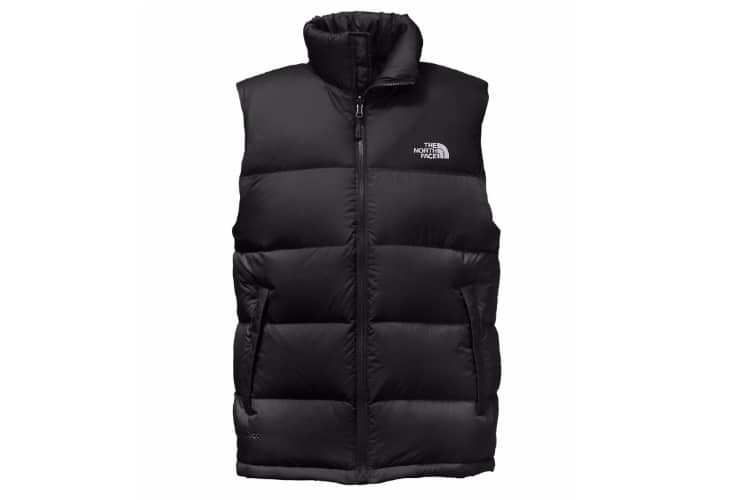 The North Face Nuptse Vest
Oh, you have a North Face vest? You must go on so many adventures.
Have you subscribed to How to Nail Your Wedding Suit: A Groom's Guide? You can also follow us on Facebook, Twitter, and Instagram.