Budgy Smuggler Hand Sanitiser Themed Swimmers
The lads over at Budgy Smuggler are no stranger to a bit of light-hearted fun, even in the face of global panic (just look at their Brexit buggies), but the latest campaign is another level entirely. The Aussie icon has just released a range of hand sanitiser themed Budgy Smugglers, labelled the Hand Sanitiser Corona Survival Kit.
You'll also like:
Budgy Smuggler's Australia's Most Ordinary Rig Competition is Now The Ashes of Ordinary
10 Aussie Craft Beers to Add to Your Bar Fridge
Shelves Bare as Aussies Go Full Panic Buying Mode Amid Coronavirus Scare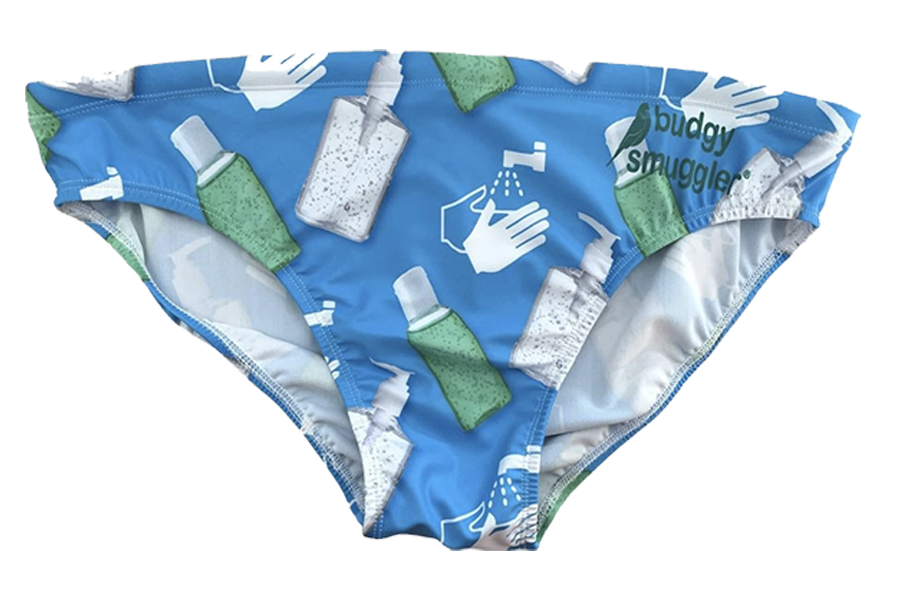 "Look, toilet paper was just the beginning. Everyone knows Hand Sanitiser is the real OG when it comes to hygiene," the brand said. "In all seriousness, we do agree that the current situation is a little daunting and quite serious. These pairs are meant to bring a smile to people's faces in a time of concern. We hope everyone stays safe and healthy during this time. "
It comes after Budgy Smuggler released a toilet paper themed pair earlier this month. The limited-edition run was incredibly successful prompting the boys to make another design trip back to the supermarket aisle. The two new limited-edition pairs are on sale now, in pink and blue.
You'll also like:
Budgy Smuggler's Australia's Most Ordinary Rig Competition is Now The Ashes of Ordinary
10 Aussie Craft Beers to Add to Your Bar Fridge
Shelves Bare as Aussies Go Full Panic Buying Mode Amid Coronavirus Scare