Customise Your Men's Wedding Ring with Kavalri
In partnership with KAVALRI
Okay, so you've just popped the big question to your girlfriend. The good news? She said yes. The bad news? You're now expected to help plan the wedding, which can be a downright herculean undertaking. And while you might have 99 problems coming your way, thanks to Australia's own KAVALRI, finding a men's wedding ring ain't one. Indeed, the remarkable company makes shopping for a men's custom wedding ring band an absolute breeze. As a result, they save you the trouble of having to visit countless jewellery stores, where the selection is commonly slim, and the retail price mark-ups are outrageous. By contrast, KAVALRI not only offers a massive range of premium designs and materials at great prices, but custom makes every single ring. As if that wasn't dreamy enough, KAVALRI lets you do everything online, and in a completely streamlined fashion. If only every single aspect of your upcoming wedding was this easy to navigate. By the way: congratulations!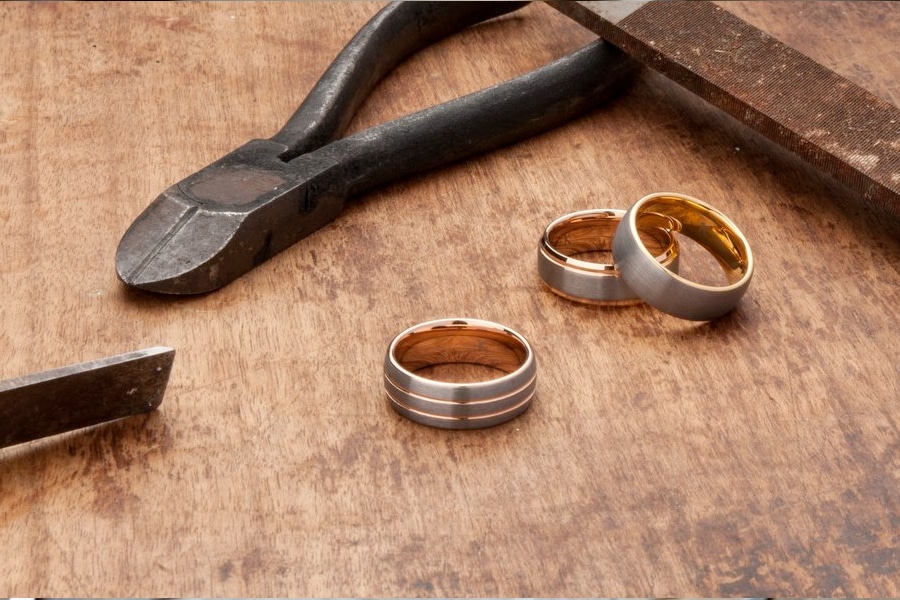 Suffice to say, the folks at KAVALRI know their demographic: men (or grooms, if you will). And what do men like? They like quality. They like accessibility. They like a great product at a great price. They like an easy check-out process. Meanwhile, KAVALRI delivers all that and more, throwing in the customisation factor for an extra personal touch. Consequently, you save yourself a ton of time and a ton of money, all while making absolutely zero compromises to the things that matter. This, in essence, is what every man wants before his wedding. It's then no surprise that KAVALRI is rapidly becoming the preferred wedding ring destination for men, with tons of positive reviews to show for it.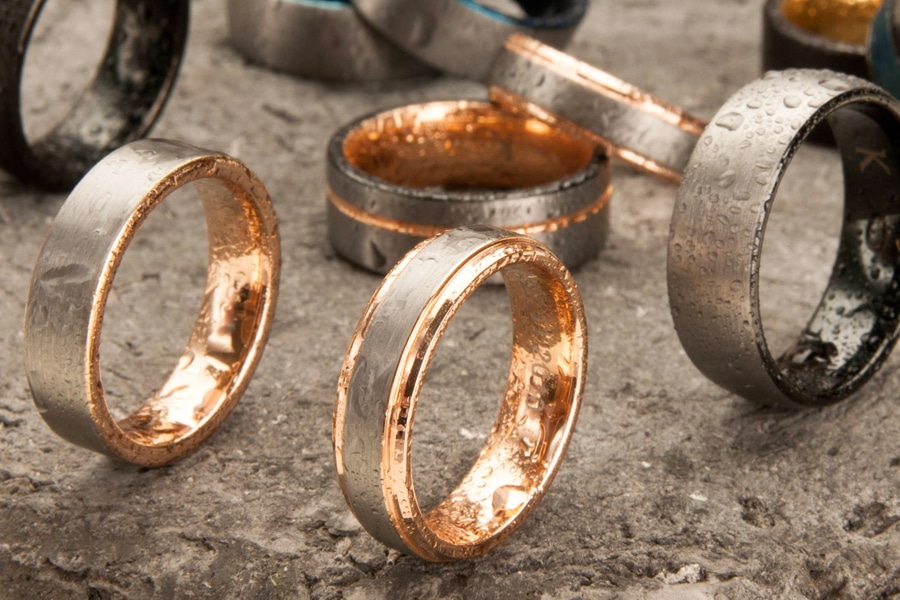 To shop at KAVALRI is to partake in a seamless online experience. To get started, simply visit their site and click on a "shop now" button. In a matter of seconds, you're perusing a list of handsome wedding rings, with over 200 styles to choose from. Additionally, the rings employ materials like Gold, Tungsten, Black Zirconium, Titanium, Damascus Steel, or a combination of these quality metals. To put it another way: if you're looking for your perfect wedding ring, you'll find it here.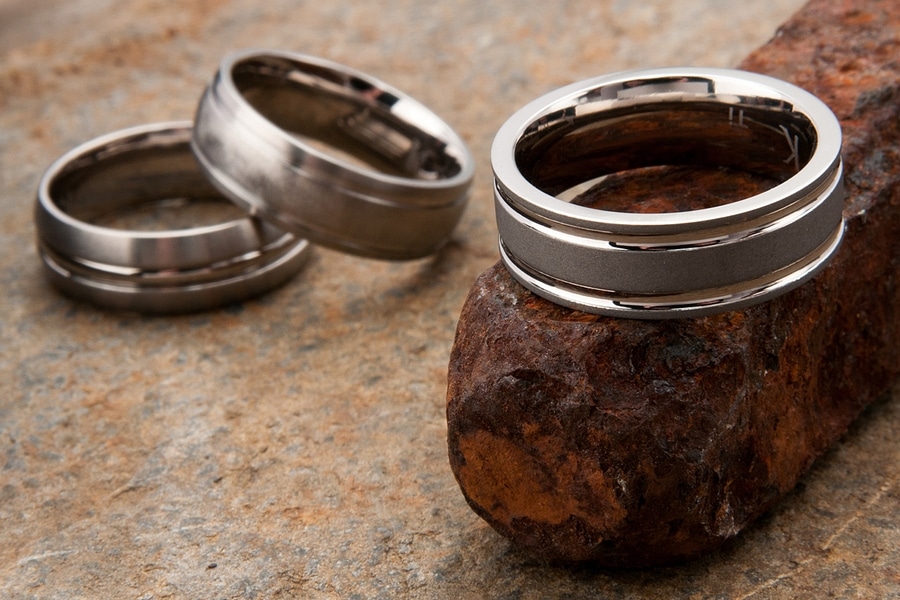 Naturally, you have your options. More to the point, you're able to choose the size and width (thickness) of the ring, and also whether or not you want an engraving. Should you opt for an engraving (which is 30 characters or less), all you need to do is type it in to the allotted space. Next, you can either pay all at once, or in installments, and voila! A wedding band is delivered straight to your door in 3-5 weeks. It's literally that easy.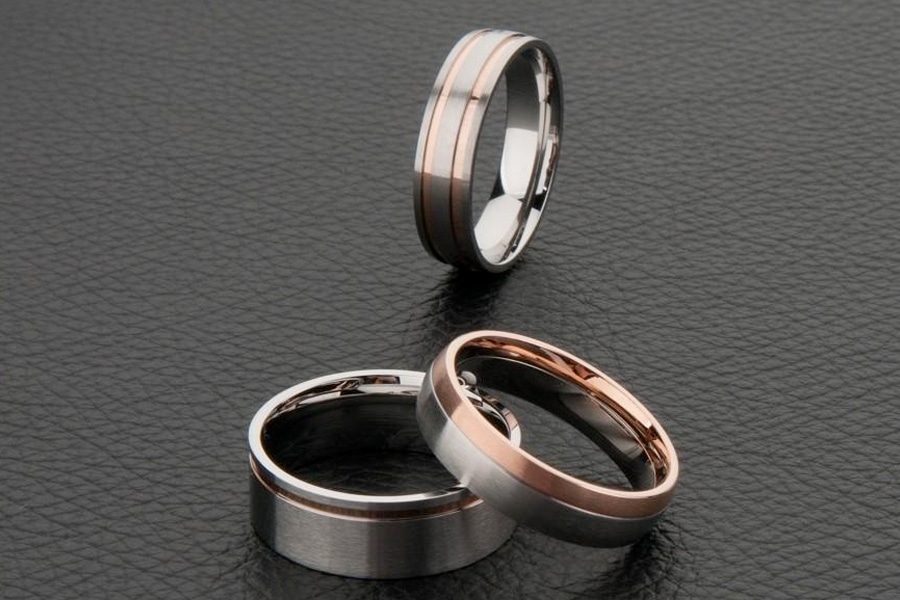 Remember, every single KAVALRI ring is custom made, meaning it's not just sitting around somewhere waiting for you to buy it, and gathering dust in the process. Along similar lines, you don't have to worry about getting ripped off by some shady dealer. In other words, you actually get the materials you pay for, and at an affordable price no less. That means you're not only saving yourself money, but stress and hassle as well. And don't just take our word for it–KAVALRI's site is simply overloaded with five-star reviews.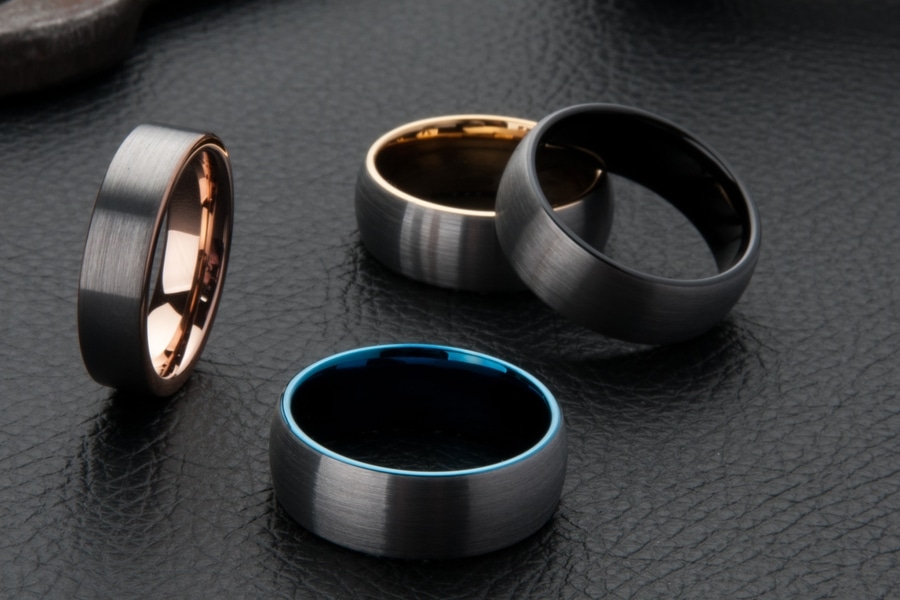 Since most men like things to be as streamlined as possible, allow us to demonstrate the simple process for the happy groom-to-be, from ring selection, through to ordering and delivery. Here's how it works:
Visit the KAVALRI website to find a ring design you like.
Once you pick a style, you will usually need to find out what your ring size is. KAVALRI can help by sending out a free ring sizer, which will assist in providing a fairly accurate ring size. They also recommend (if possible) for you to pop into your local jeweller or one of KAVALRI's own stockists to get your ring size checked as well.
Once you know your ring size, you can place an order for one of KAVALRI's custom rings, specifying the ring size, width, and engraving message. Once the order is placed, a confirmation message is sent advising you of the time the ring will take to make.
After 3-5 weeks, the custom ring is delivered to your home with secure signature on delivery.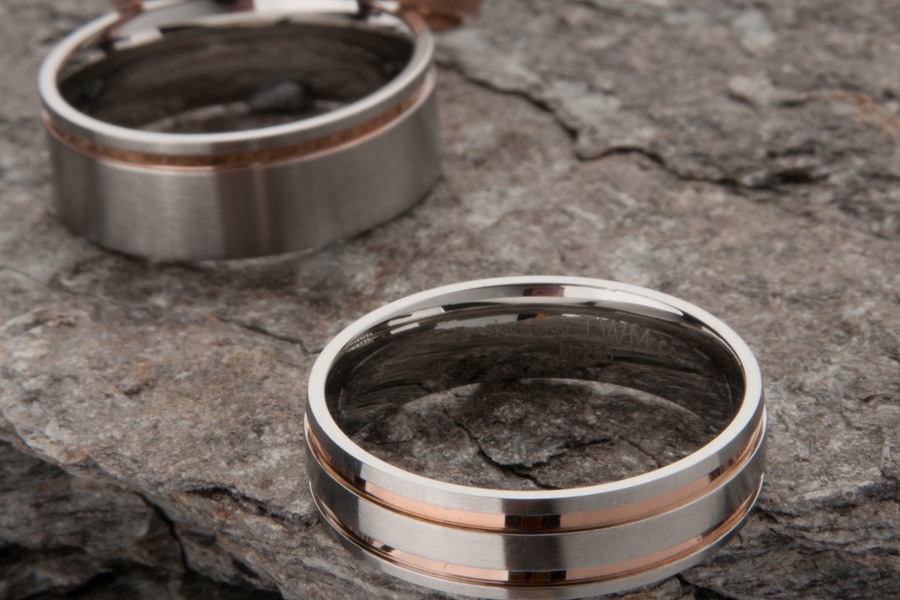 And just like that, shopping for a wedding band gets crossed off your to-do list. That's the KAVALRI experience. They save you money, time, and effort, all while delivering quality, dependability, and copious amounts of choice. If only every aspect of the wedding were this easy to plan. In the meantime: you got 99 problems, but finding a men's wedding band ain't one.
General FAQ
What is Kavalri?
Kavalri is a men's wedding and lifestyle jewellery brand offering wedding rings and stylish jewellery, based in Melbourne.
Where can I buy engagement rings in Melbourne?
Kavalri is one of Australia's leading suppliers of engagement rings, offering a range of premium designs and material at great prices.