As the weather is cooling off we can't think of a better time to rejuvenate that winter wardrobe with a selection of the best brands in the business. We've curated a selection of winter-ready outfits for everyone's taste. Choosing only the best products that have had their prices reduced by up to 50% thanks to FARFETCH's famous sale section. With over 1,300 of the world's best brands for Best Men's Influencers to Follow at Paris Fashion Week, women and children in one place, DXL Can Add a Little Spring to Your Step is home to some of the best sales in the business. We're here to bring you four of our favourite looks that will save you can over AU$5500. Check them out!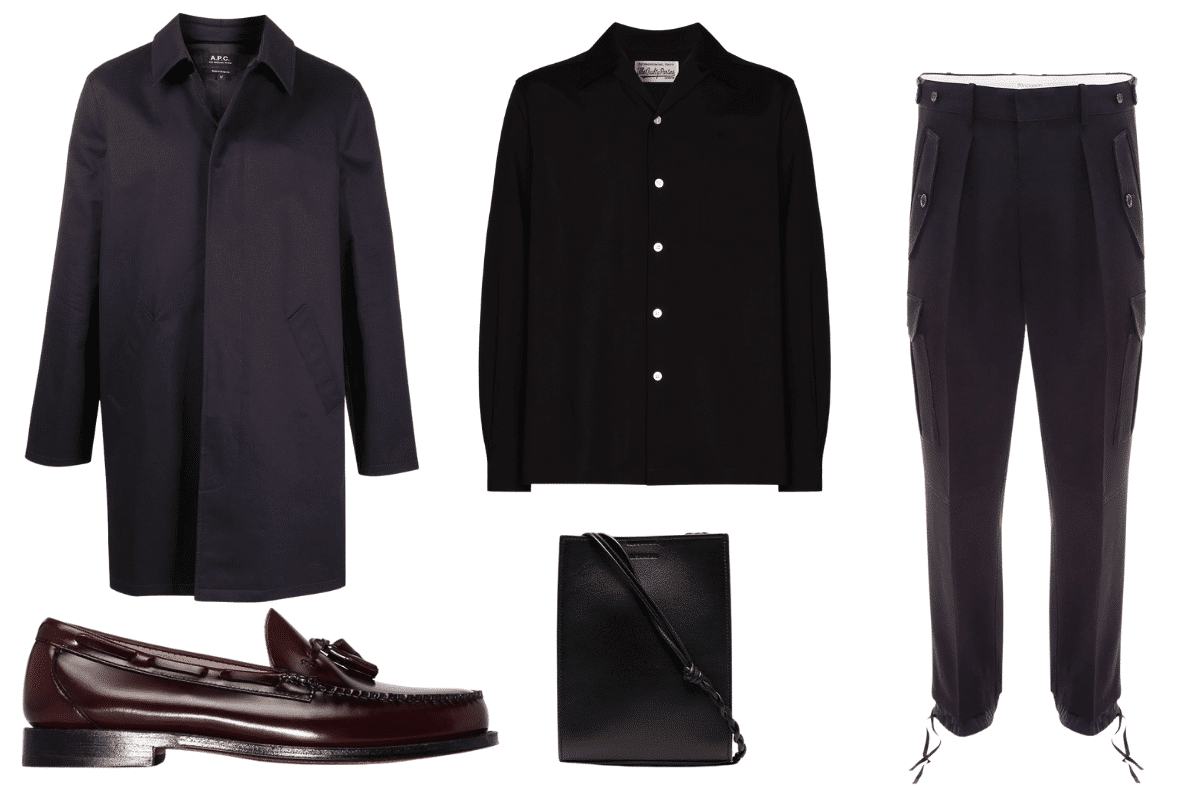 Smart Sophisticated Luxury
If you're looking to assemble a sophisticated winter-ready outfit, look no further than these clean and crisp choices. Tying together a sharp winter fit is remarkably easy when you begin with a pair of G.H. Bass & Co. Weejun's. They instantly elevate anything else you throw on, literally. In this case, we've selected the JW Anderson double hem trousers for their attention to detail, combining them with a classic Wacko Maria camp-collar long sleeve that's ready for anything your day can throw at it. Parisian label A.P.C.takes care of the elements with their button-up long-sleeved coat that's minimalist in design but maximalist in style. Topping it all off is the tangle bag from none other than Jil Sander, of course.
Shoes: G.H. Bass & Co. Weejun Larkin Loafer – Buy it here
Trousers: JW Anderson double-hem cargo – Style Guide: How to Dress Like Harry Styles
Shirt: Wacko Maria Guilty Parties camp-collar – Buy it here
Jacket: A.P.C. button-up long-sleeved coat – Buy it here
Gloves: Jil Sander Tangle small shoulder bag – Buy it here
Total Price: $3821
FARFETCH Sale: $2664
Save: $1157
A Complete Guide to Buying a Tuxedo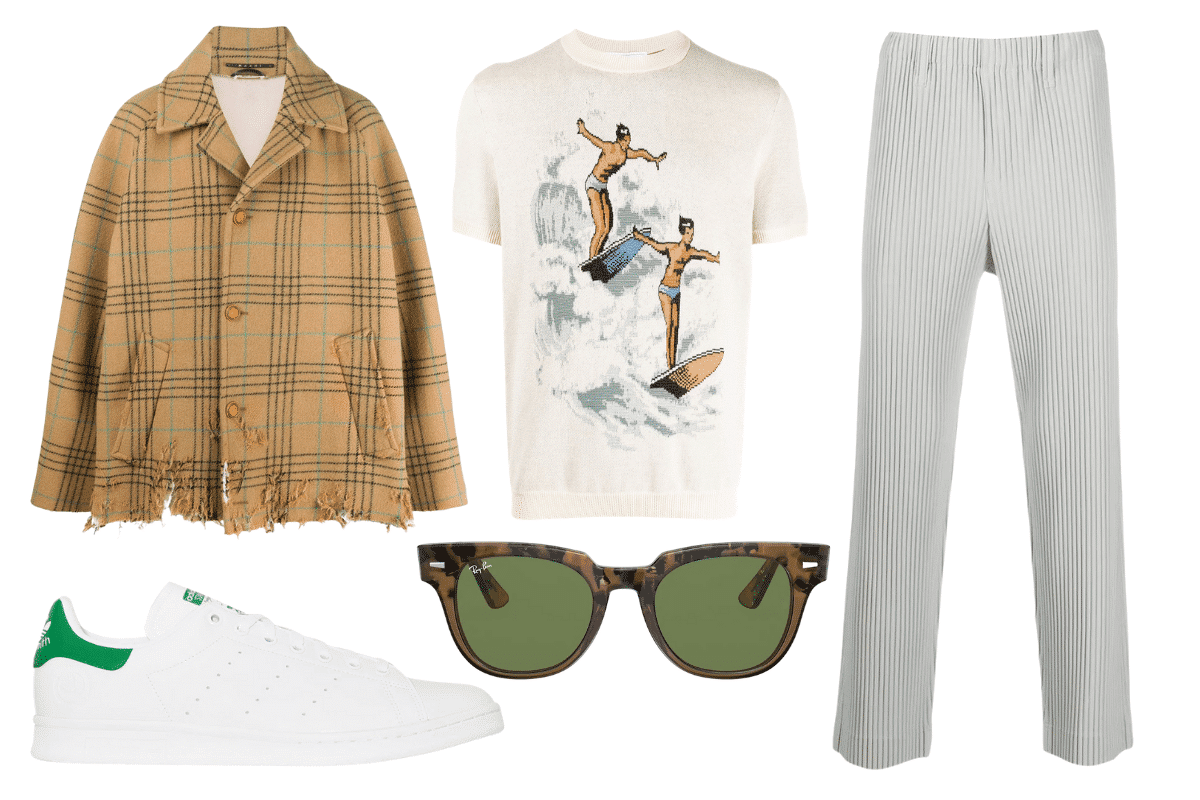 Head Out in Style
There's no better feeling than walking out the front door of your house knowing there isn't a better-dressed person in at least a 500km radius. That can all be true with this 'head out in style' selection curated by us and brought to you by FARFETCH with a whopping $3000 saving. We've paired the Marni oversized distressed jacket with some of the trendiest trousers in the game right now, the classic Homme Plissé Issey Miyake plissé pleats. Sitting under the cuff is a pair of classic adidas Stan Smith tennis shoes. We can't decide what piece we like more, but the surfer print shirt is a 100% cotton option from French-Moroccan brand Casablanca, which hasn't missed since they hit the scene.
Shoes: adidas Stan Smith faux-leather sneakers – Buy it here
Trousers: Homme Plissé Issey Miyake plissé straight-leg – Buy it here
Shirt: Casablanca surfer print cotton T-shirt – Buy it here
Coat: Marni oversized distressed jacket – Buy it here
Glasses: Ray-Ban Meteor Square Frame – Buy it here
Total Price: $5266
FARFETCH Sale: $2997
Save: $2269
How to Nail Your Wedding Suit: A Groom's Guide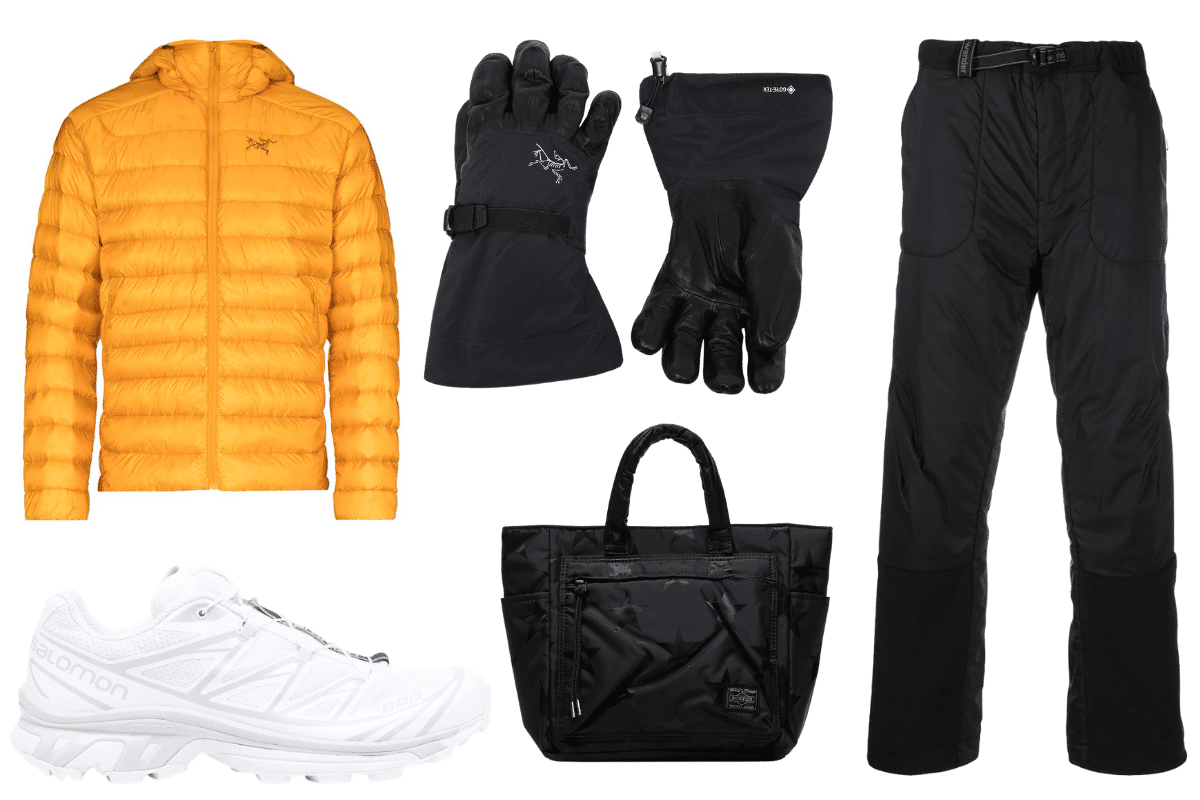 Tidy and Technical
Just because the weather isn't playing in your favour doesn't mean for a second that you have to settle for anything less than technical haute couture. Displaying a tidy and technical aesthetic is easy thanks to these selections all found in the FARFETCH sale section, where you'll save over AU$800 on this outfit alone. The Salomon XT4 is every outdoorsman's favourite stylish sneaker, and we've selected the white on white because of its uncanny ability to highlight the Arc'teryx Cerium LT Padded Jacket orange. You'll be ready for a hike or a touch of stylish urban exploration when you add the and Wander padded nylon trousers and Arc'teryx Rush SV gloves just in case the wind becomes too much to bear. Ultimately, you're better off carrying them in the Porter-Yoshida & Co. star-print tote bag, unless you're really down for some snow action.
Shoes: Salomon XT-4 Advanced – Buy it here
Trousers: and Wander padded nylon – Buy it here
Jacket: Arc'teryx Cerium LT Padded Jacket – Style Guide: How to Dress Like John Mayer
Bag: Porter-Yoshida & Co. Flag star-print tote bag – Buy it here
Gloves: Arc'teryx Rush SV gloves – Christian Kimber SS24 Redefines Modern Menswear
Total Price: $2594
FARFETCH Sale: $1742
Save: $852
18+ Best Ways to Wear a Grey Suit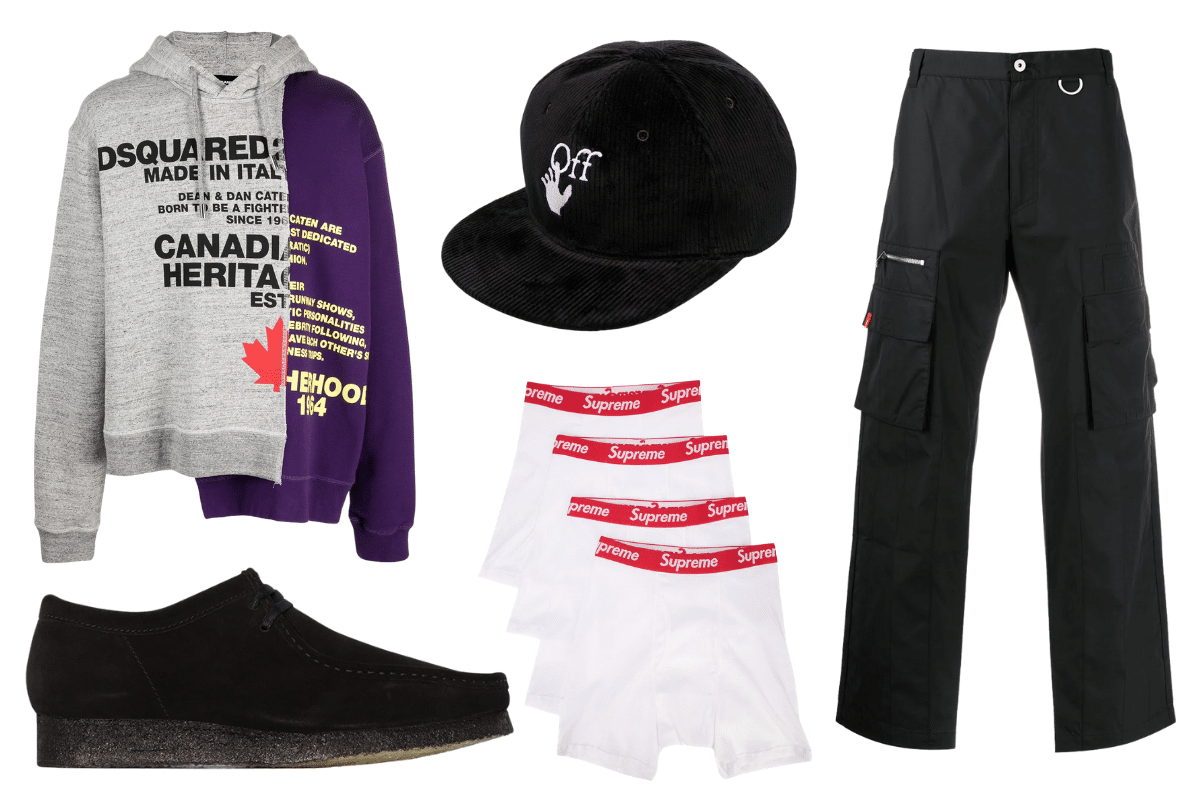 High-toned Hype
There's a little bit of hypebeast in all of us. You might not want to admit it, but you're always one click away from carting some Supreme x Hanes boxer briefs. After all, they're just cooler than the regular version and that's what hype fashion is all about. We're taking it to the next level with a Dsquared2 asymmetric hoodie that's every bit luxurious as it is hype. Combining the hoodie with Heron Preston loose-fit cargo trousers that sit perfectly on a classic pair of Clarks Originals Wallabee's in black.
Shoes: Clarks Originals Wallabee lace-up – Buy it here
Trousers: Heron Preston loose-fit cargo trouser – Buy it here
Hoodie: Dsquared2 asymmetric two-tone hoodie – Buy it here
Hat: Off-White embroidered-logo snapback cap – Buy it here
Briefs: Supreme Hanes boxer briefs – Buy it here
Total Price: $3582
FARFETCH Sale: $2049
Save: $1533