For the Best Men's Wedding Rings, Call in the KAVALRI
In Partnership with KAVALRI
Very few items in a man's life will only be purchased once, but a wedding ring is something you'll want to get right the first time, and to remain as is forever. In this regard, Melbourne jeweller KAVALRI has got you covered.
Buying a men's wedding band is one of the few things involved with planning a wedding over which us blokes often have any control. While brides are stereotyped for taking the reins on just about every part of a wedding day; from the invitations to the napkins, grooms are more intent on ensuring there's a decent beer on offer for his mates, and making sure his best man knows that when it comes to speech time it's a wedding, not a 21st.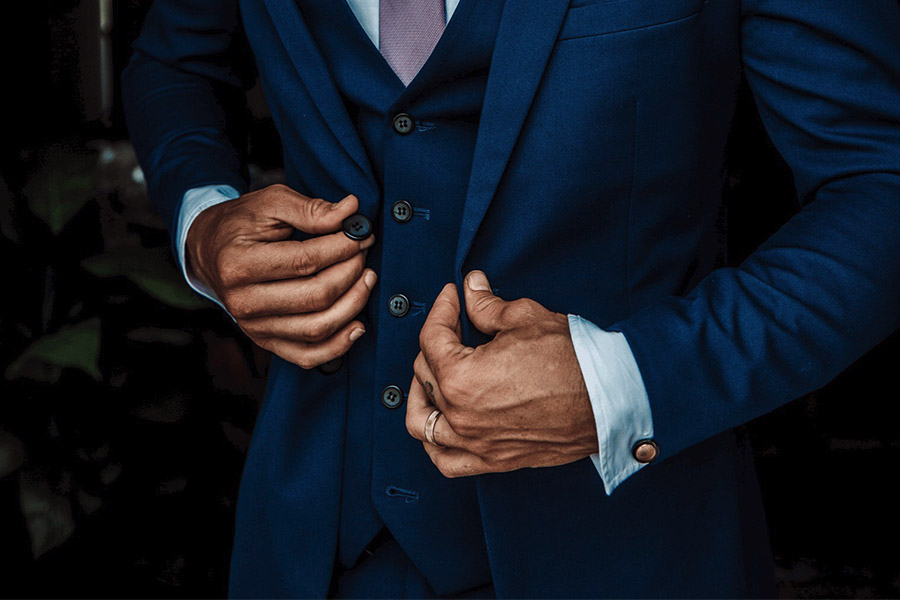 But a ring is the physical, symbolic representation of the happiest day (and the rest) of your life, and making sure you get the perfect one for your second-from-the-left digit is more than just a little bit important.
While wedding planning may be an automatic afterthought for many men, luckily KAVALRI exists, to bring you the best men's wedding rings in the one place. With their convenient online store and now their new Melbourne showroom, it has never been easier.
Gone are the days of the traditional gold band being the only option for a bloke who's about to get hitched. KAVALRI offer the best range of men's wedding rings that come in a raft of different metals styles and colour combinations. They also offer rings from several other leading brands producing unique and customised pieces to ensure the ring you're sporting for the rest of your life is one you'll cherish.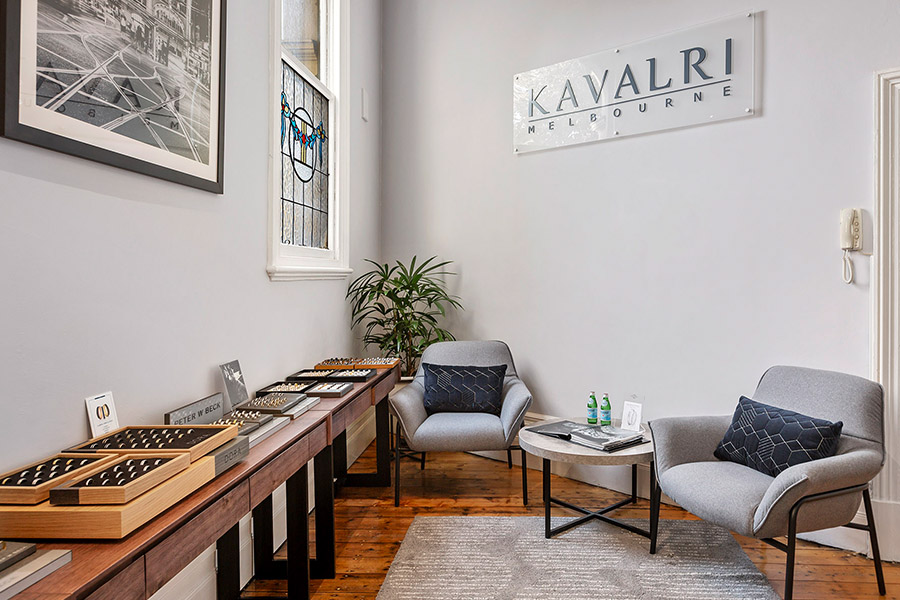 Where KAVALRI excels is by offering custom pieces of unique design, alongside creations from some of Australia's best men's wedding band designers, including Peter W Beck, Dora, and Infinity. With over 500 men's wedding rings available online or instore including a massive range of metals options that include platinum, white gold, yellow gold, rose gold, black zirconium, tungsten, titanium, palladium and carbon fibre, you might almost have too much choice. There's also a wide range of dual metal designs from which you can choose from… just in-case you wanted more options.
KAVALRI is also aware that wedding ring shopping isn't every man's cup of tea. That's why they get you a complimentary drink (not tea) to enjoy while you browse their selection, so you can relax and unwind while going through your options. They also have experienced consultants on hand in order to ensure the service and experience you receive is par excellence.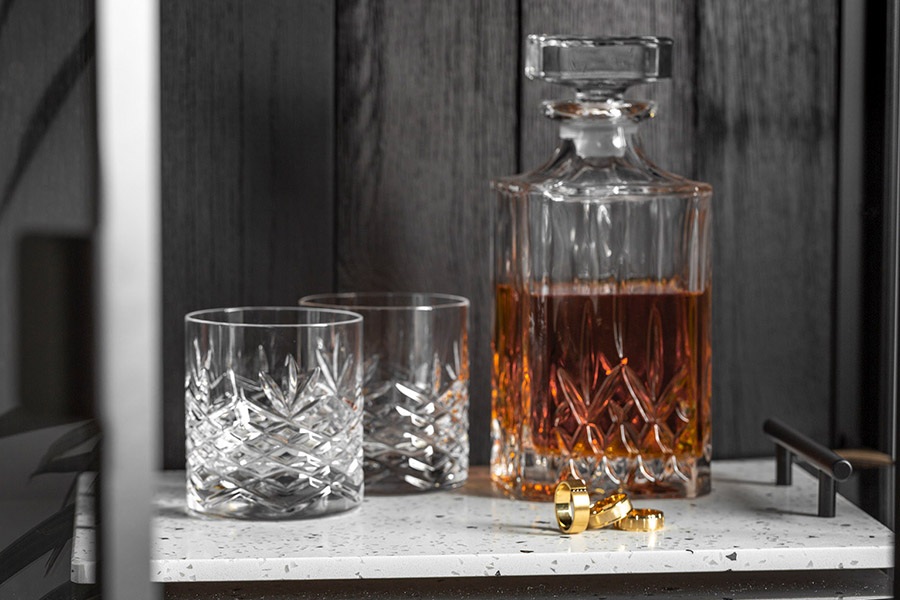 During the consultation they can also provide a free ring sizing service, give quotes for custom pieces on the spot, as well as instant transactions if you have found what  you're after. They also sell a premium selection of classic women's wedding rings and diamond wedding rings, making it a great opportunity to do the double whammy in one fell swoop!
Given that the service is provided on a consultation basis, you can expect a  personalised and relaxed shopping experience not akin to other jewellery stores. Stepping into the showroom is less of a sales pitch and more of a chance to look at multiple options, get a feel for what's available, or order something unique to add a touch of exclusivity to your (and her) special day.
One of the best features of their broad 500-plus range is also their pricing: KAVALRI's range of men's wedding bands starts in the low hundreds, meaning there's something for every budget, including a selection of custom pieces at the lower end of the scale. They'll even offer free express postage on any order over AUD$350.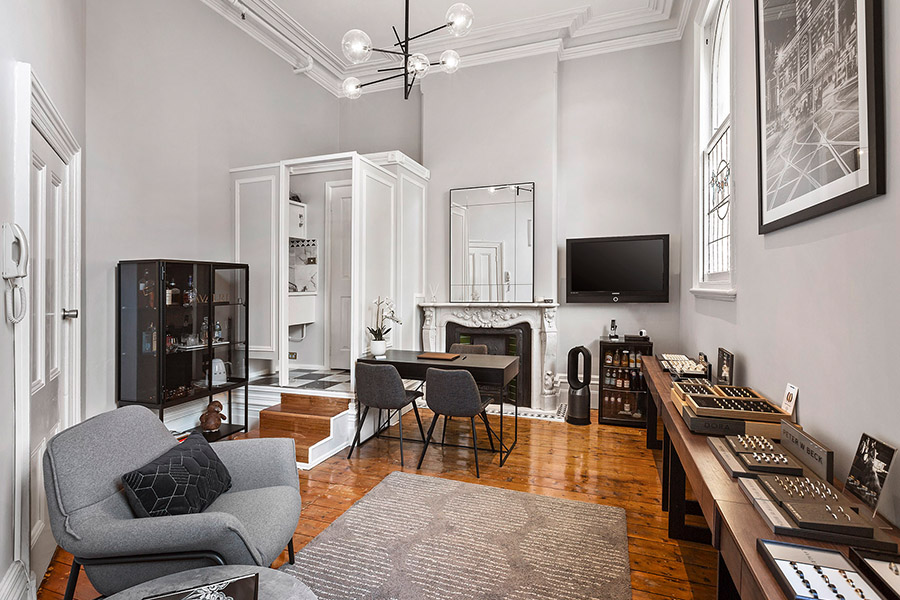 The true beauty of KAVALRI is that men (and women) are able to see the best range of men's wedding rings online from the comfort of their home with transparent pricing, so you'll know what you will be looking to fork out. Choose to purchase online or make a booking to view a preferred ring in their Melbourne showroom first.
Planning a wedding can be stressful, time-consuming and expensive, but you can rest easy knowing that purchasing your ring from KAVALRI, will be a simple, convenient and enjoyable experience.
The KAVALRI Showroom is located at Suite 1/208 Canterbury Rd, Canterbury, Victoria, 3126