Uncrate Supply #11 – Back in Black
Cue the AC/DC because we're back in black on this month's instalment of Uncrate Supply. Equal parts sleek and unique, the following products come available in the one colour that really never goes out of style. Whether you're looking for modern men's apparel, striking wristwear, audio gear, or reading material, you'll find it here and then some. No matter where you land, you're getting something special because Uncrate simply wouldn't have it any other way. Let's get into it!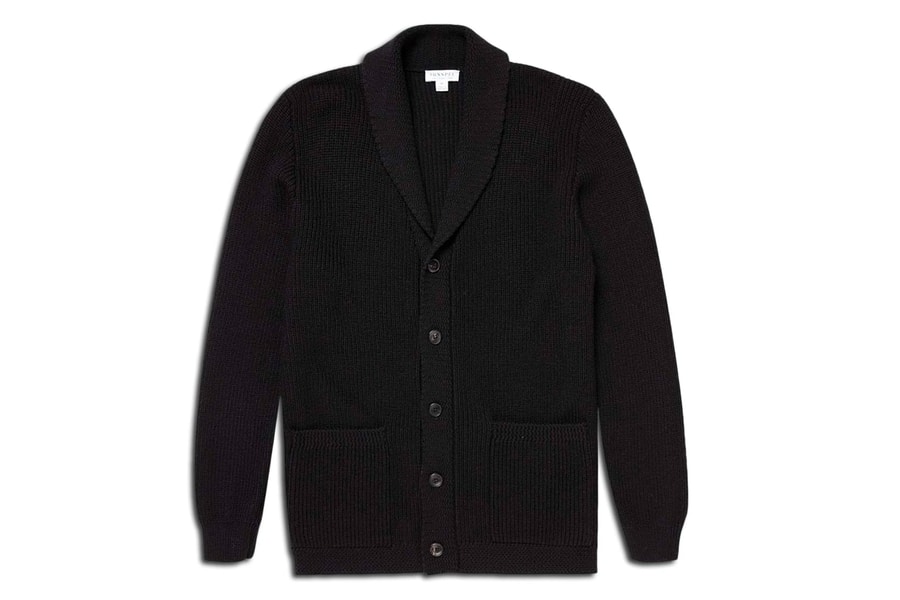 Sunspel x Ian Fleming Shawl Cardigan Sweater 495
The name is Fleming, Ian Fleming, and you know him best as the creator of James Bond. Ripped straight from the author's estate winter collection, this stylish black cardigan is worthy of 007's seasonal wardrobe. It's hand-knitted from Italian spun merino wool in one of Scotland's oldest knitwear factories, and that much softer as a result.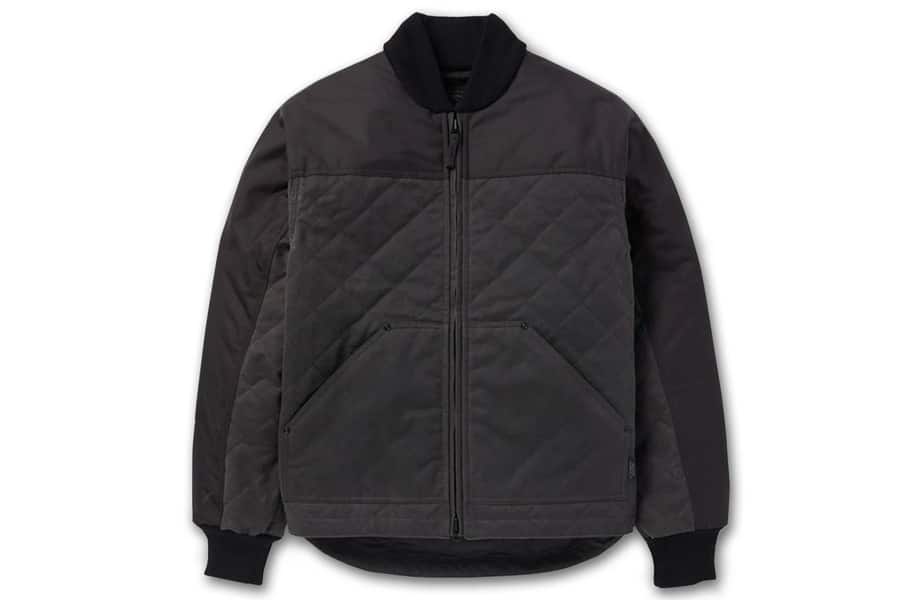 Filson Alcan Quilted Jacket
We're picking up all the right vibes from this quilted jacket, which comes dressed in the timeless shade of black. A top layer of waxed canvas (with special paraffin wax) enables water and weather resistance while an inner layer of 60-gram PrimaLoft Gold quilting delivers pure lightweight comfort. There's also a reinforced layer of Cordura ballistic nylon at the shoulders and upper arms along with Moleskin lining on the front hand pockets. We're getting warmer just talking about this thing!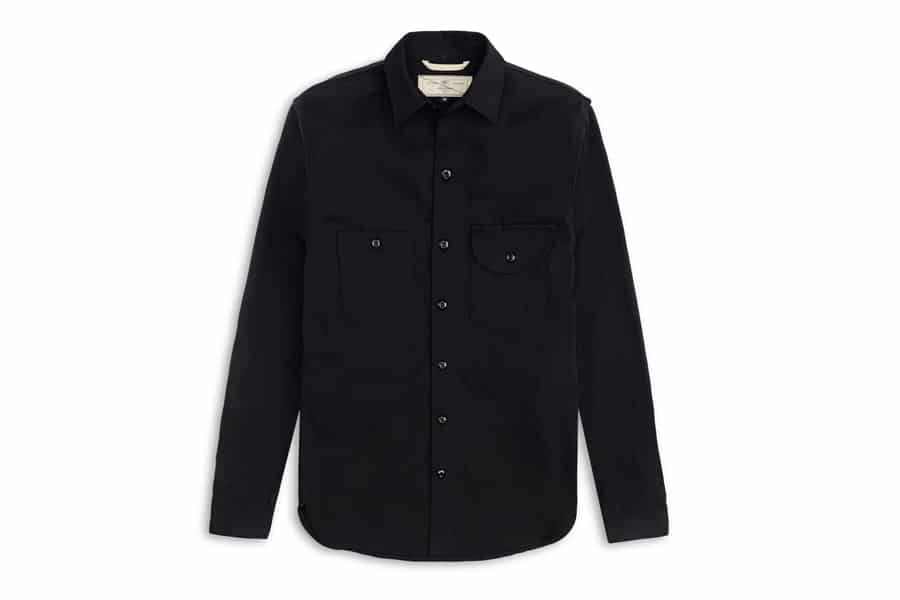 Rogue Territory Work Shirt
Not to be confused with the standard work apparel, Rogue Territory's button-down shirt employs versatile Japanese selvedge denim and thus quickly adapts to your individual physique. Cut from 11 oz. denim, this distinguished material also cultivates the ideal amount of weight, texture, and style. Additional features include triple-needle chain-stitch side seams, Urea buttons, and a herringbone locker loop.
Rivas Supply Terrain Pant
Made in the USA from sustainably produced Japanese Nano-Wing technology fabric, the Terrain Pant is a triumph of technical performance. Resistant to water, stains, and moisture, it's also quick to dry, extra comfortable, self-cleaning, and beautifully breathable. Bring in the apparel's lightweight properties and its touch of stretch and you're looking at a true wardrobe essential. You may soon wonder how you ever managed without it.
---
Featured Video from Man of Many
---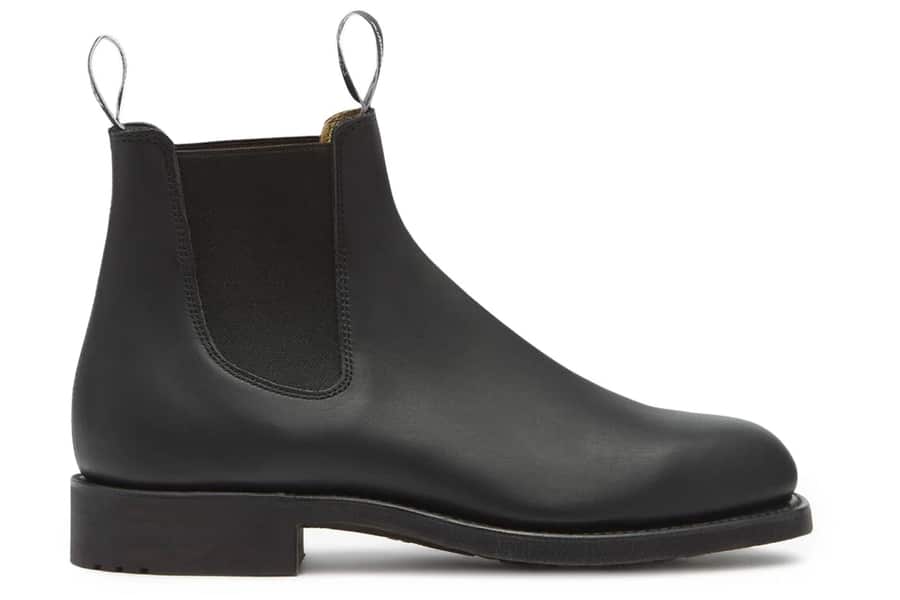 R.M. Williams Gardener Chelsea Boot
Round out your all-black ensemble with this classic Chelsea Boot from iconic footwear brand R.M. Williams. One of the most dynamic silhouettes in their range, each pair is made by hand right here in Australia and from a single piece of leather. Sturdy on the outside and cosy within, it's conspicuously stylish and truly built to last.
Clarks Wallabees
A living legend if there ever was one, this moccasin-inspired shoe has been turning heads and seducing feet since the 1960s. Between the plush construction, clean lines, minimalist laces, and crepe soles, it delivers an expert balance of business and pleasure. Throw it on and go anywhere.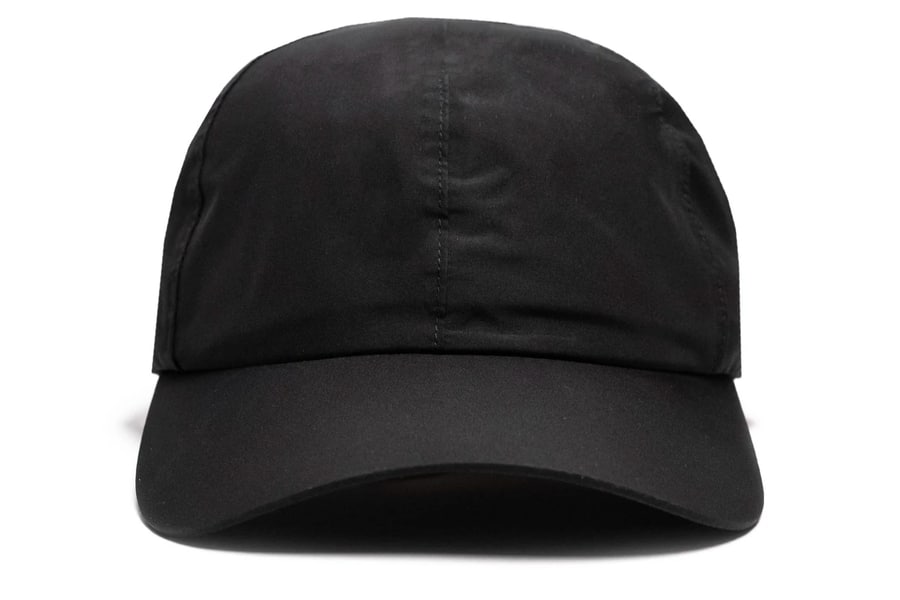 Norse Projects Technical Sports Cap
Don't be fooled by the seemingly simple veneer of this monochromatic sports cap, which comes fully loaded with technical enhancements. A GORE-TEX membrane, lightweight outer fabric, and DWR coating crank up the dial on wearability and durability alike, as do the waterproof seams, nylon back strap, and mesh lining. Last but not least is reflective brand detailing, which injects a subtle touch of visual distinction without compromising the hat's minimalist sensibilities.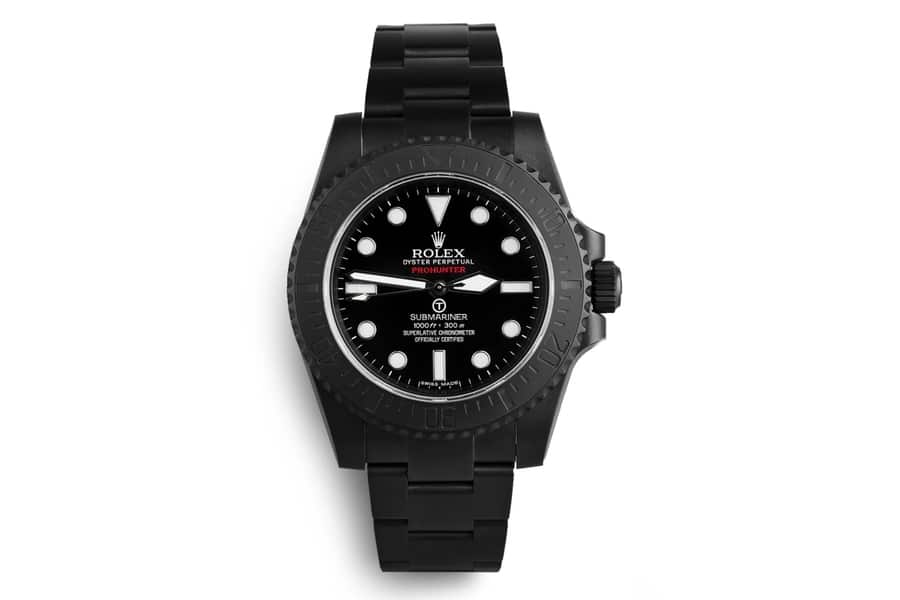 Rolex Pro Hunter Submariner Military Stealth Watch
Got a passion for distinctive Swiss luxury watches and about 28k to spare? Then we have just the thing for you. It comes to us from Rolex but forges a unique path of its own when compared to the brand's traditional output. Taking the form of a stealth military watch, it features matte carbon coating, a matte ceramic unidirectional bezel, vintage gladiator hands, and anti-reflective coating, amongst other things. Water-resistant to 1000 feet, it's limited to a mere 100 units.
You'll also like:
Uncrate Supply #10 – High Times
Uncrate Supply #9 – The Uncluttered Life
Uncrate Supply #7 – Modern Home
Aesop Sculpt Hair Polish
When it comes to high-quality grooming products, Aesop is one of the best names in the game. The brand's Sculpt Hair Polish and its gel-like formula adds volume and texture to hair of all types, improving the structure and leaving a wet finish in its wake. Thanks to the inclusion of essential oils such as lime and bergamot rind, it also smells quite refreshing.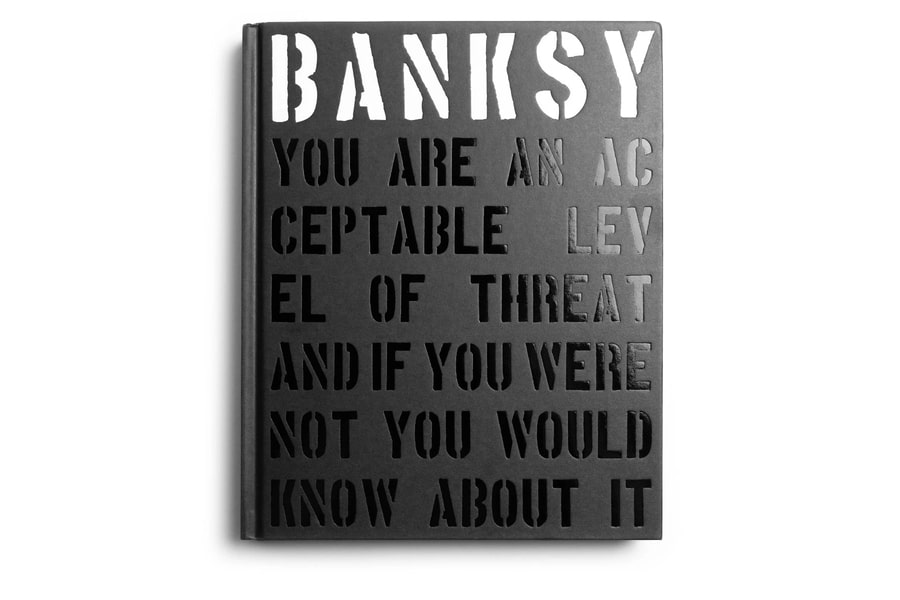 You Are an Acceptable Level of Threat by Banksy
This updated edition of Banksy's acclaimed book incorporates recent work and spans the entirety of his fascinating career. Brimming with photos and insights, it's the next best thing to seeing his revolutionary art in person. Are you not entertained?!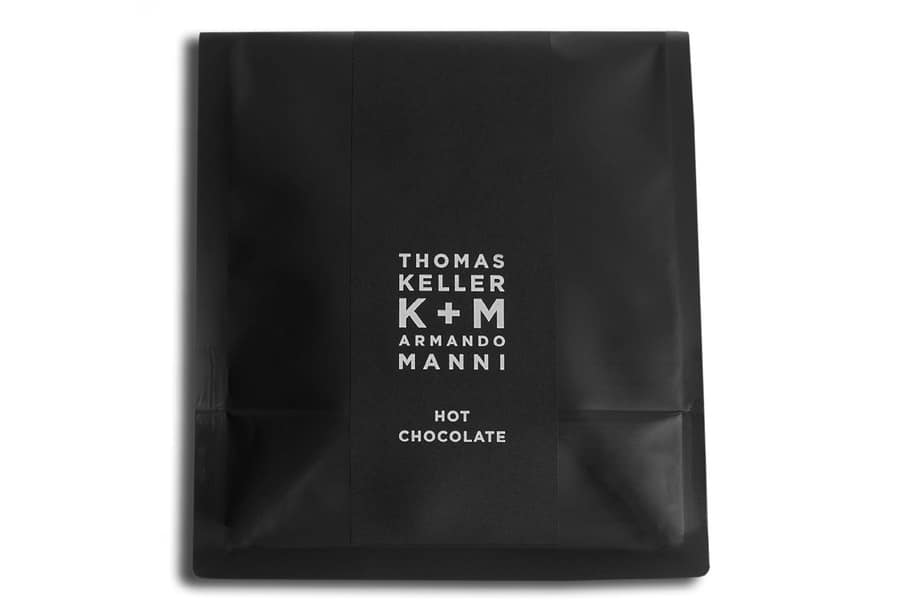 Thomas Keller + Armando Manni K+ M Hot Chocolate
You might recognise the name Thomas Keller as the Michelin-rated chef behind Napa Valley's French Laundry, one of the world's most famous restaurants. In collaboration with olive oil producer Armando Manni, Keller is doing for bean-to-cup hot chocolate what he once did for California cuisine, i.e. taking it to ridiculous new heights. Created from high-quality cocoa beans (the same found in K+M Extravirgin Bars), this delectable blend delivers creamy texture and robust chocolate flavour with nutty undertones.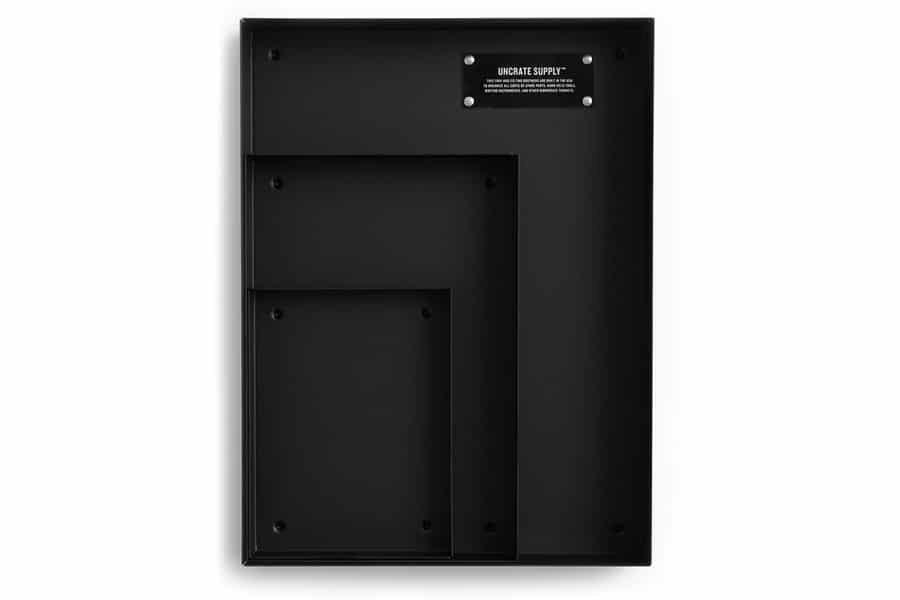 Uncrate Supply Spare Parts Tray
Who better than Uncrate Supply to create this compact organisation platform, which keeps your EDC, devices, and other accessories in neat and tidy order? Forged from 22-gauge steel, it divides into three separate trays and holds pretty much everything you can throw its way (within reason, of course).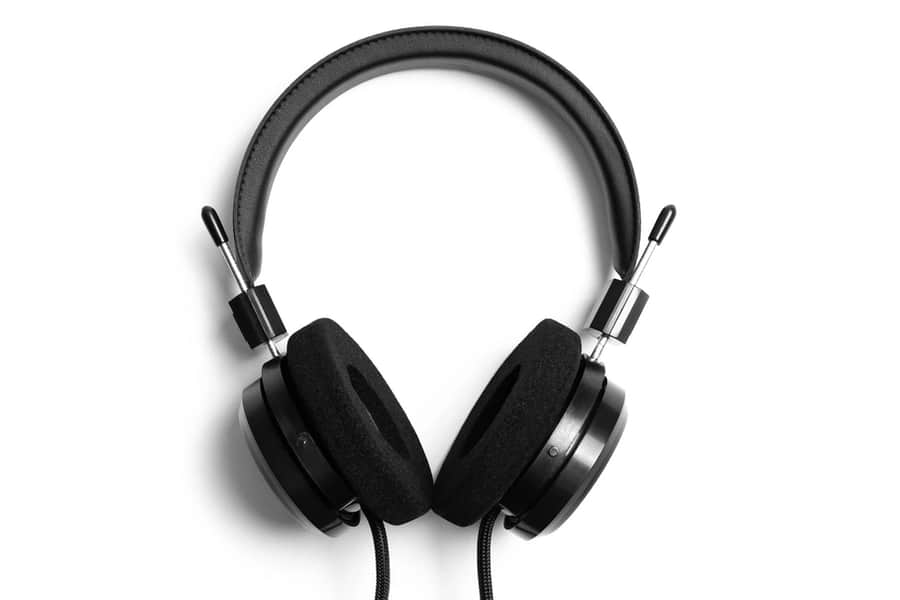 Grado SR225x Prestige Headphones
No one argues with sleek black headphones and we're not about to start. These ones from Grado are built by hand in Brooklyn and equipped with open-air cups and a cushiony headband of faux leather. Under the skin are all-new 4th-generation drivers, which have been specially designed so as to reduce distortion and improve clarity.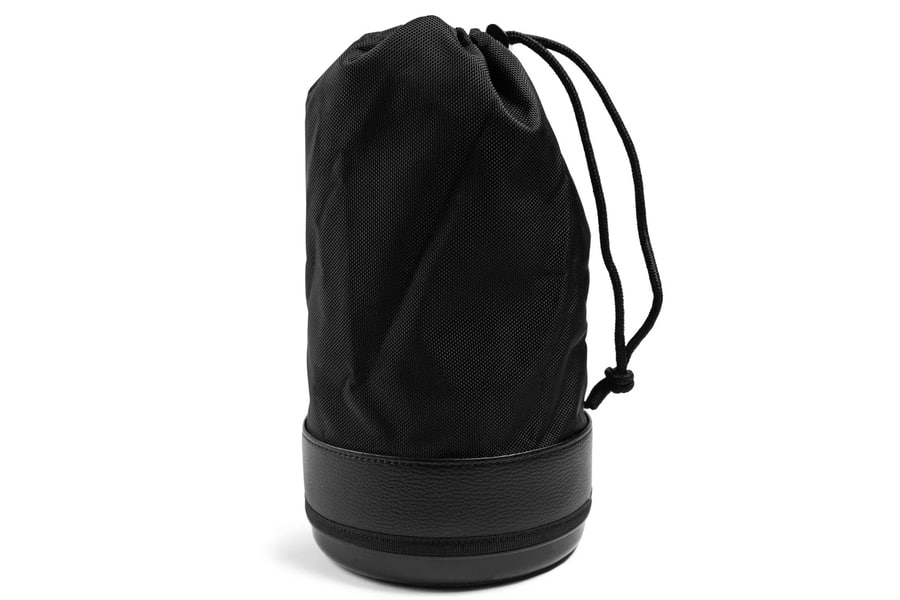 Jones Ranger Shag Bag Cooler
Recently upgraded with an insulated liner, the Shag Bag Cooler can hold up to six dozen golf balls or six cold brewskies or a nifty combination of the two. The balls stay safe and the beer stays cold and that's pretty much everything you need to know.
You'll also like:
Uncrate Supply #10 – High Times
Uncrate Supply #9 – The Uncluttered Life
Uncrate Supply #7 – Modern Home
---
Featured Video from Man of Many