3 Stylish RFID-Blocking Wallets that Protect Your Data
In Partnership with Vaultskin
Use code VC-MANOFMANY for 15% off sitewide
Vaultskin is the luxury accessory label that prides itself on crafting functional, minimal leather wallets to suit a range of lifestyles. The London-based brand utilises refined materials like premium Italian leather and YKK zippers to outfit you with a dose of sophistication all while keeping prices to a minimum.
With COVID-19 putting an end to cash payments for the foreseeable future, we're all relying on credit and debit cards more and more. That's why all Vaultskin wallets feature effective RFID-blocking lining to protect your data from would-be thieves.
We've honed in on three of Vaultskin's RFID-blocking wallets that are exceptionally good-looking with functional designs. They're guaranteed to get you through the year and help on the road ahead when life returns to some form of normality.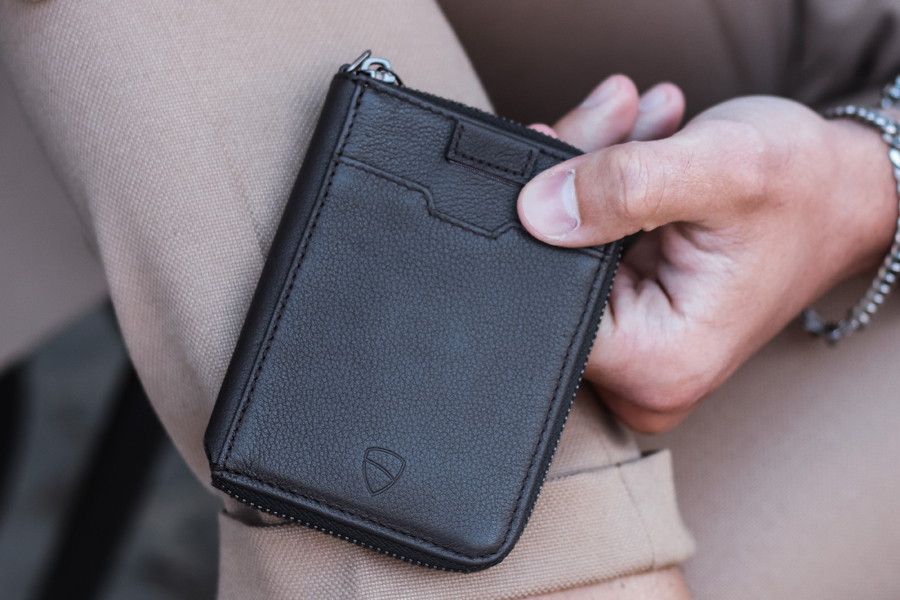 Notting Hill Zipper Wallet
This stylish, multi-purpose wallet combines the best elements of a slim cardholder and classic coin wallet elevated through the use of premium Italian leather.
An outer sleeve provides quick access to your frequently used cards. The interior boasts space for an additional ten cards, another secure compartment—this one suitable for a key, or SIM card and a strap for locking down any cash. Everything inside remains safe and secure thanks to the refined metal zip and built-in RFID-blocking technology.
This sleek wallet suits a front or back pants pocket and features a hook suitable for a keyring or wallet chain. The Notting Hill Zipper Wallet is available now in your choice of black, brown, cognac and alpine green colourways.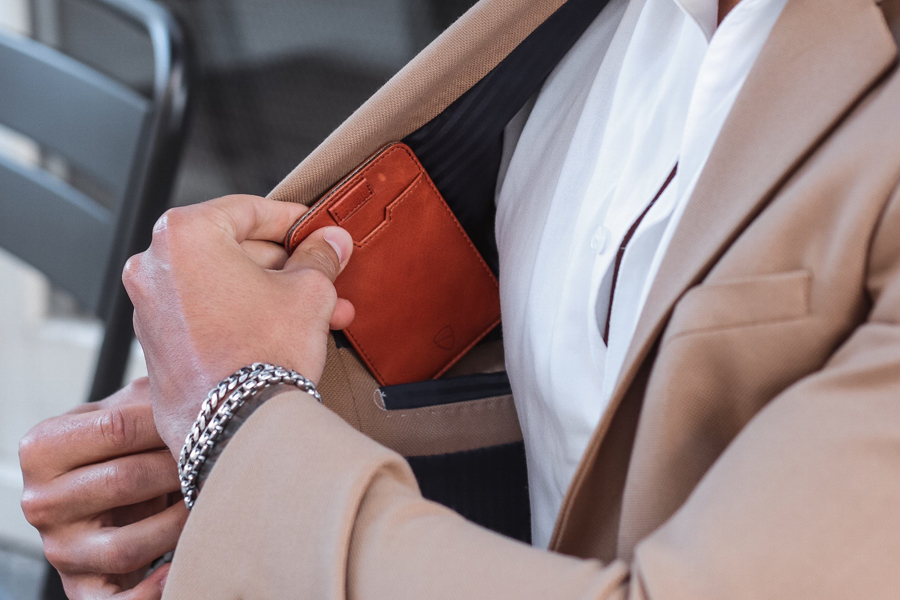 Chelsea Card Holder
The Chelsea Card Holder is the ideal choice for any city dweller keen to leave coins where they belong—in the past.
The wallet presents a slim build defined by full-grain Italian leather with two exterior pockets for quick access to your essentials and an internal pocket for cash. A smart strap locks down the outer pockets for added security, and the RFID-blocking tech keeps contents safe from digital theft. The Chelsea Card Holder is available in your choice of 9 colours.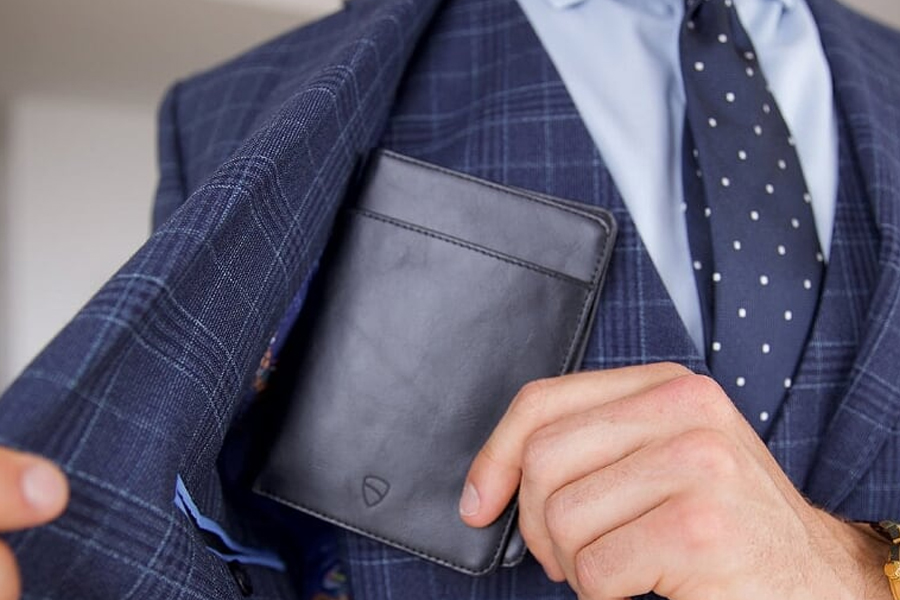 Kensington Passport Wallet
Travel safe and in style with the Kensington Passport Wallet. This passport holder is RFID-protected and securely holds cards, cash and boarding passes—perfect for when borders reopen.
Inside, there are two secret slots for your most essential items, and you will still have space for receipts for any duty-free purchases. Kensington remains slim even when fully packed, and the Italian leather makes it a pleasure to hold. Available in seven colourways, the passport holder is finished with a choice of gold or silver embossing as an invitation to express your personality and great taste in luxury accessories.