The Australian Pollution Mask from AusAir Goes 'Anti-Viral'
Australian startup AusAir has created an award-winning anti-pollution mask perfect for fending off bushfire smoke and pollution, and many seem to agree. The mask has so far brought in just shy of $1 million on Kickstarter. Founded in 2017, AusAir created a fashion-forward mask embedded with Australian botanicals aimed at easing health issues caused by pollution. The mask features memory nose foam, magic-fit ear loops and botanicals filters and is available in multiple sizes.
While current fears surrounding a pandemic may have something to do with the high sales, AusAir conceived the mask following a trip to Beijing where, on a bad day, breathing the air can be the equivalent to smoking 25 cigarettes.
"When we first discovered the research surrounding air pollution and cigarette equivalence, we were shocked," said Jack Graham, AusAir co-founder.
"Think about all the stuff that goes into the air every day – car fumes, emissions from large scale manufacturing – breathing in these things can't be good for you."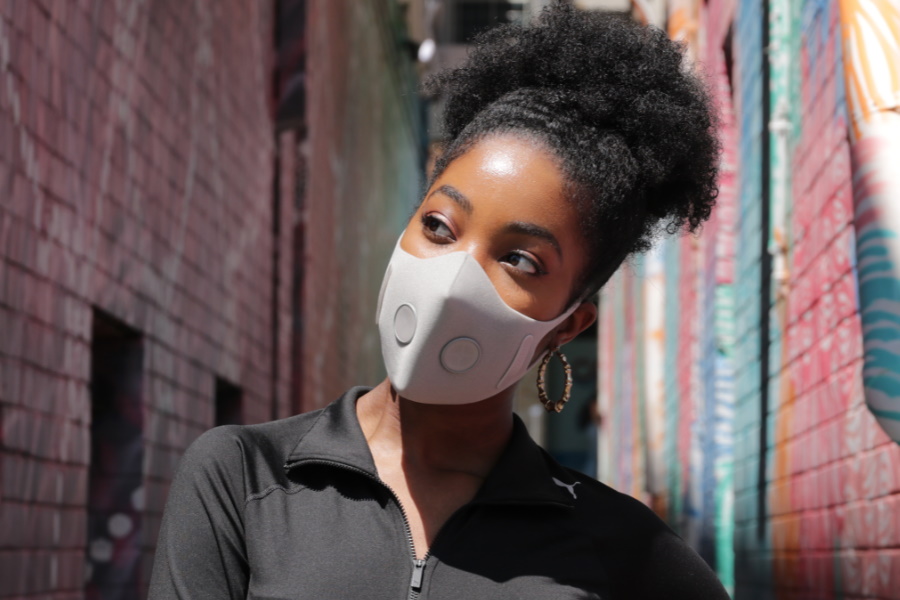 AusAir offers reusable, washable mask skins that can be separated from their filters which last up to four weeks. The urban designs are created to pair easily with everyday outfits and come in a range of sizes and colours.
"The market is dominated by products which focus on pure utility, but we want to allow people to express themselves as well as have a mask that is comfortable and extremely breathable," said Elias Honor, co-founder.
"Your face is who you are and where most interaction takes place, and so our goal was to create a mask that we actually wanted to wear."
The masks also surpass P2 and KN95 preliminary testing, which protect users from fine particulate matter, certain organic vapours and odours, and are also effective at preventing contagious airborne viruses and diseases. AusAir offers masks in multiple sizes to help create a plush seal around facial contours, critical to effective virus and disease protection.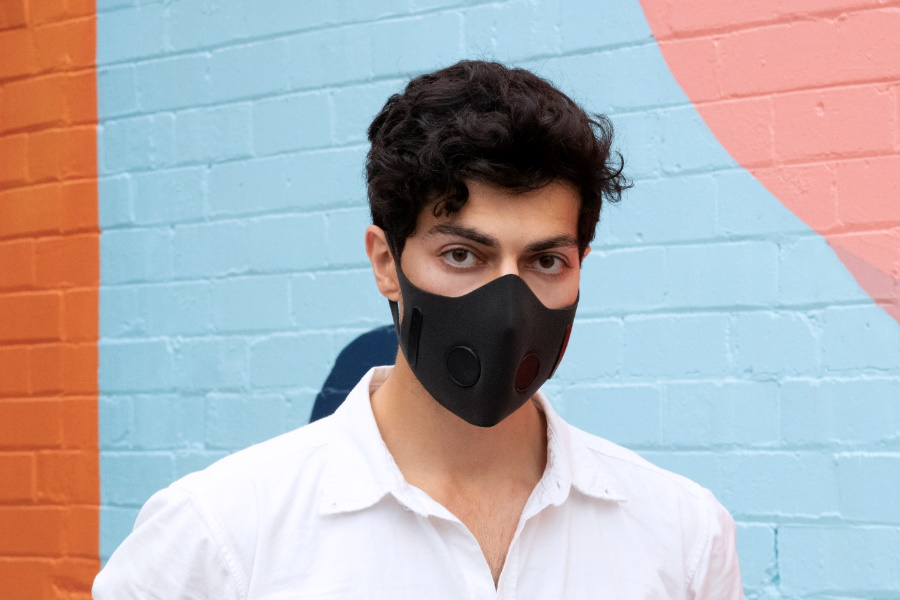 AusAir has piggybacked off research revealing how natural Australian botanicals can combat problems caused by air pollution. Their lavender filter, for example, naturally reduces stress hormones which have been shown to increase from air pollution.
"There is a unique scent and feeling when you are in the lavender fields of Tasmania or the eucalyptus forests of New South Wales, and that's what we've aimed to capture," adds Isaac Honor, the third and final co-founder.
"We want to allow people around the world to breathe Australian air."
AusAir launched the mask on crowdfunding platform Kickstarter in early February and has proven to be a huge success. You can find out everything you could want to know about the mask via the link below.