The Most Important Suit You'll Ever Wear Deserves the BELANCE Touch
In Partnership with BELANCE
They say a well-tailored suit is to women what lingerie is to men, but somewhere along the way, we lost our inspiration. As we have a habit of doing, men fell into the trap of mundane suiting, failing to push the boundaries of contemporary style and wearability, but all of a sudden; things are changing.
"Customers like to feel that what they are getting is not just a standard suit, they want us to bring that contemporary twist to suiting," BELANCE co-founder Oscar Leal says. In fact, since COVID hit the reset button on the corporate wardrobe, Aussies are more comfortable than ever embracing their individuality, even on the biggest day of their lives.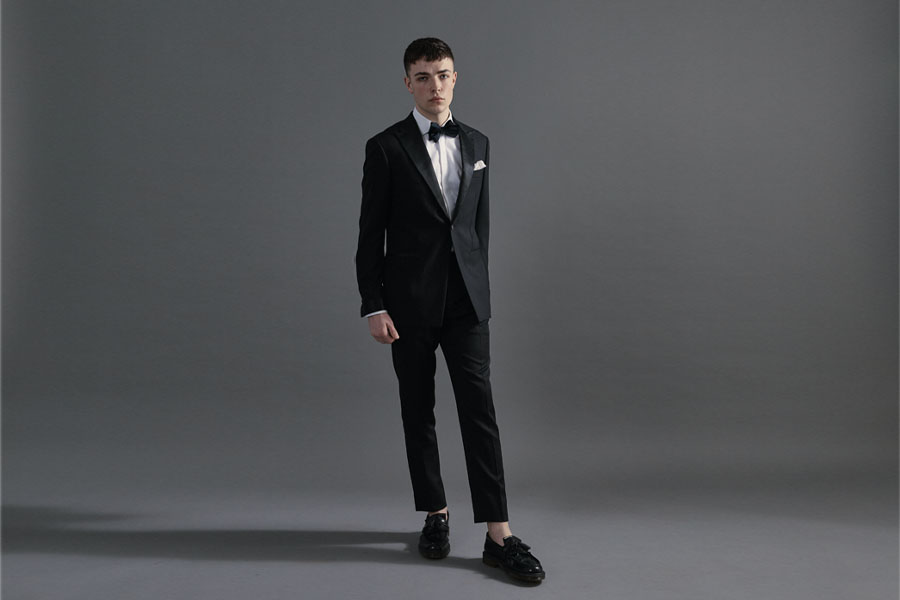 BELANCE Bespoke Wedding
For Leal and business partner Theodore English, bringing a customer's full personality to life through suiting is an everyday focus, but when it comes to wedding suits, the stakes are higher. "A lot of people think a wedding suit has only one use, but for us, it's about getting the right suit for your wedding, personalised to match every detail," Leal says. "We're always looking at the bigger picture. You might not know about what will work in each setting, but that's what the consultation and collaboration process is for."
Aside from dramatically changing their offering, the Sydney tailors and wedding suit experts have also set up shop in a new part of town. Moving from the corporate jungle of Barangaroo to the inner-city art and culture capital of Paddington, BELANCE has launched a new boutique tailor-made for wedding consultations.
Taking the luxury experience to an immersive place, the new BELANCE Paddington boutique flows like a maze of stunning rooms, complete with cocktails on arrival and a private courtyard for relaxing.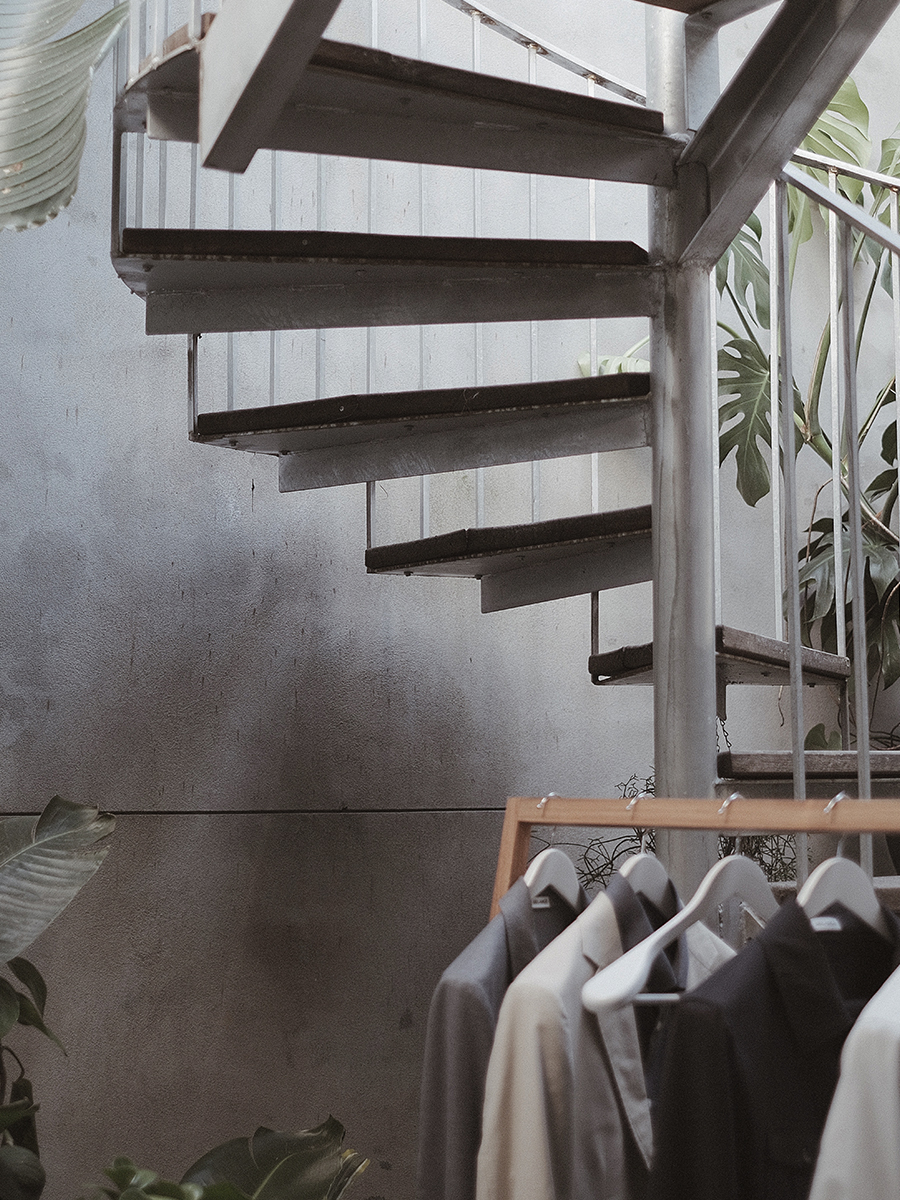 BELANCE Paddington Boutique
With an on-site fashion designer and stylist on-hand for the consultation, this isn't just a straight-forward suit fitting. According to Leal, it's about tailoring a full wedding experience, not just an outfit. "We're trying to paint the whole picture of what this wedding is going to look like, which fabrics that fit that environment," he says. "For us to come up with the most amazing suit, we need to know what your partner is wearing – if we see inspiration, we can match the vibe of your suit with her dress."
It's all about balance; on and off the body. "Taking the measurements is really the main part," English says. "That's why we always recommend made-to-measure. We want to make sure the first time you try on the suit, it's perfect."
And once you've found your perfect fit, the process isn't over. Like proverbial wedding coaches, English and Leal put together a photoshoot masterclass to ensure every groom knows exactly how to wear their suit on the big day. "We want to make sure you come out of here with a little bit more education," English says. "We want everything to make sense, something we can only do if you dedicate the time to get to know someone's personality."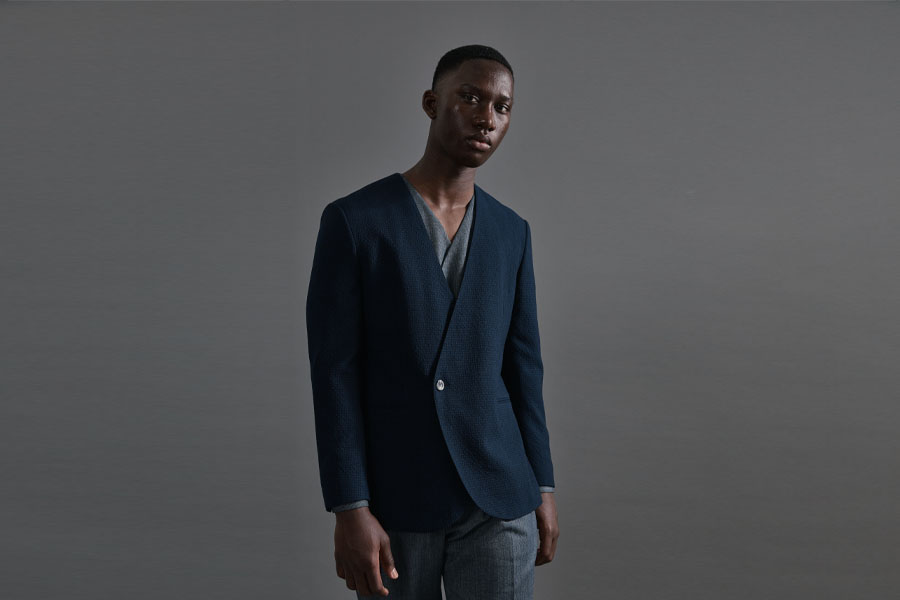 Unique and Custom
But all this should come as no surprise; BELANCE has never been a tailor that plays by the traditional rulebook. Rather than adding unnecessary extras to differentiate the collection, BELANCE is working backwards, taking things off for a refined, simplistic approach.
Earlier this year, the label unveiled a new lookbook designed for the contemporary man, complete with a stunning new no-lapel jacket. "It's a little bit more streetwear and casual, playing with things that are less standard and classic," Leal says.
Alongside the new no-lapel jacket, you'll find a series of garments designed to bridge the gap between casual and sophisticated. Shirts made out of jacket materials, double-breasted casualwear, it's a bold take for a bold new era of suiting, but that's where the beauty lies for BELANCE.
"When a product is made, there is some harmony; it has a body of its own," Leal says. "Because we are quite small, we can be a little bit more personal in the way we approach this. A lot of our customers are interior designers or creatives, they want something quite timeless but also contemporary, and that's what we give them.
The new BELANCE Paddington Boutique is open now, for both walk-in spots and bookings. Visit the showroom now and enter the new world of contemporary men's fashion.