Riccardo Tisci Subtly Reinvents Traditions for Burberry AW21 Collection
In his first collection with fashion superpower Burberry, Riccardo Tisci applies his extensive use of free expression for a collection that gently challenges the traditions of contemporary menswear. The result is a collection that is vibrant and young in nature, with a focus on layered outwear pieces in thoughtful hues of beige, dark brown, and burgundy.
You'll also like:
Style Guide: How to Dress Like Travis Scott
Supreme SS21 Collection Slaps the Logo on Everything, Including a Jetski
The North Face x Gucci Collaboration Defines Maximalist Outerwear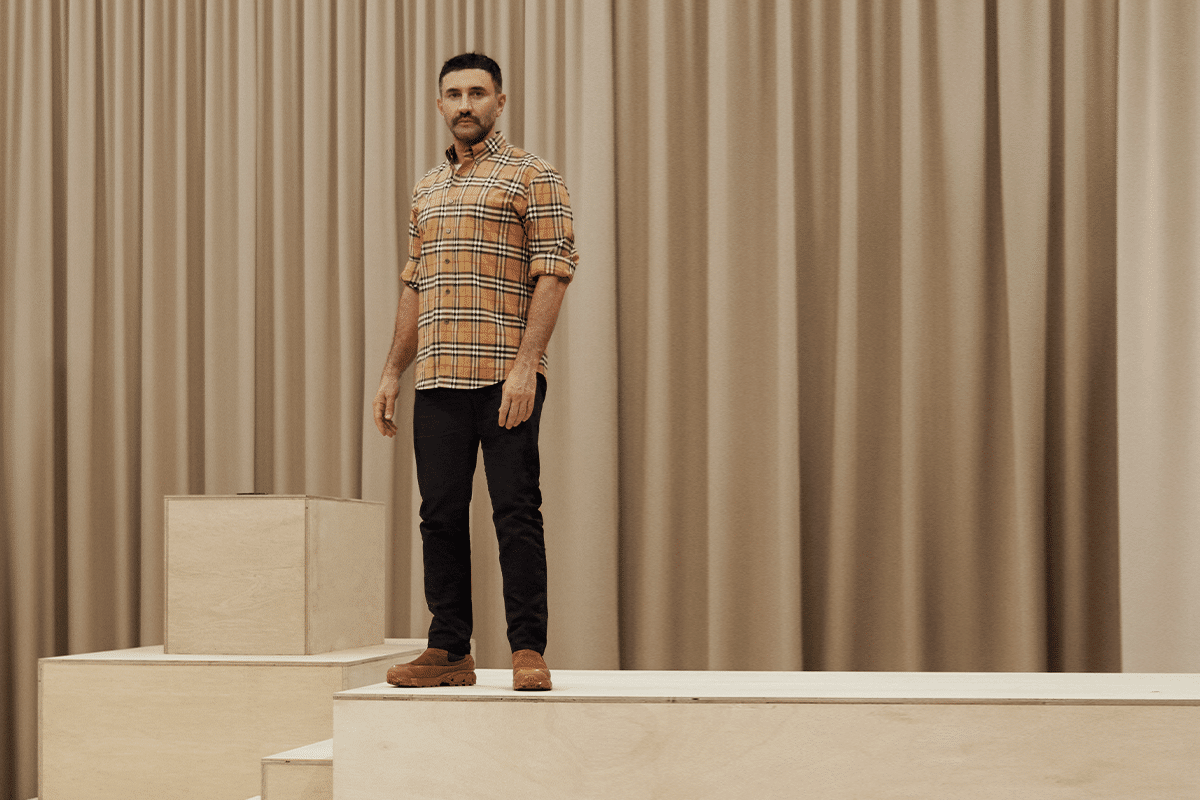 The collection primarily explores the relationship between nature and humanity, a place Tisci believes we can discover new forms of expression.
"For my first Burberry menswear-focused collection, I wanted to celebrate the freedom of expression. Enclosed indoors, I dreamt of the outdoors and its beauty, fuelled by the thought of the creativity that comes when we are together," he said.

"With this dream in mind, I became fascinated by the widespread British craft and outdoor movements of the early 20th Century, when people escaped to explore the unknown countryside. They formed communities with a deep respect for nature and the outdoors and looked forward to a future full of possibility. I was not only drawn to the artistry of their craft, colours and shapes, but also to their strong sense of camaraderie and friendship," he said.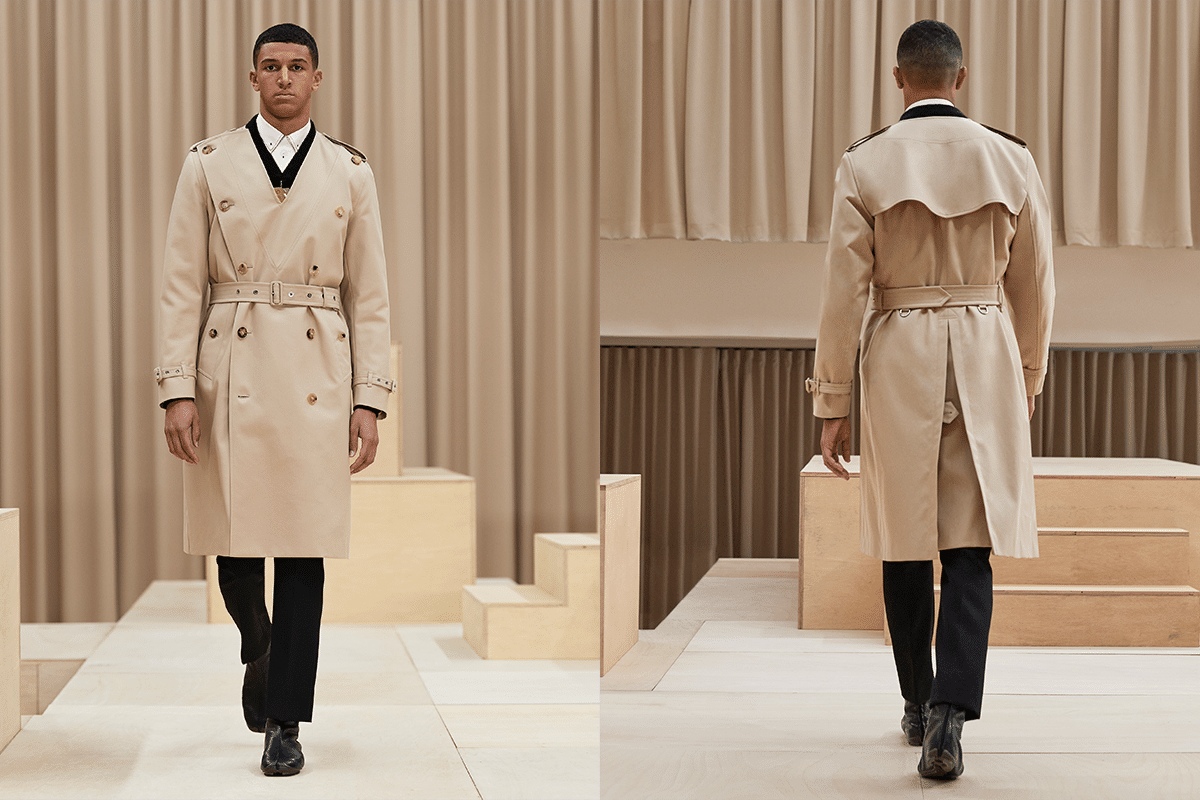 None is more evident than the evolution of the classic Burberry trenchcoat, where Tisci brings a fresh perspective to the timeless classic. Featured here in Cotton gabardine and wool-twill the car coats are fringed and cinched with scarf belts. Knitwear and outerwear meld as a modern juxtaposition with the V-neck of a sweater contrasting that of a double-breasted panelled jumper. Reconstructed varsity jackets feature in plongé leather and cotton cashmere with trademark 'B' insignia. Panel details transform an English-fit suit in wool ramie, and classic-fit trousers and tailored shorts in grain de Poudre wool.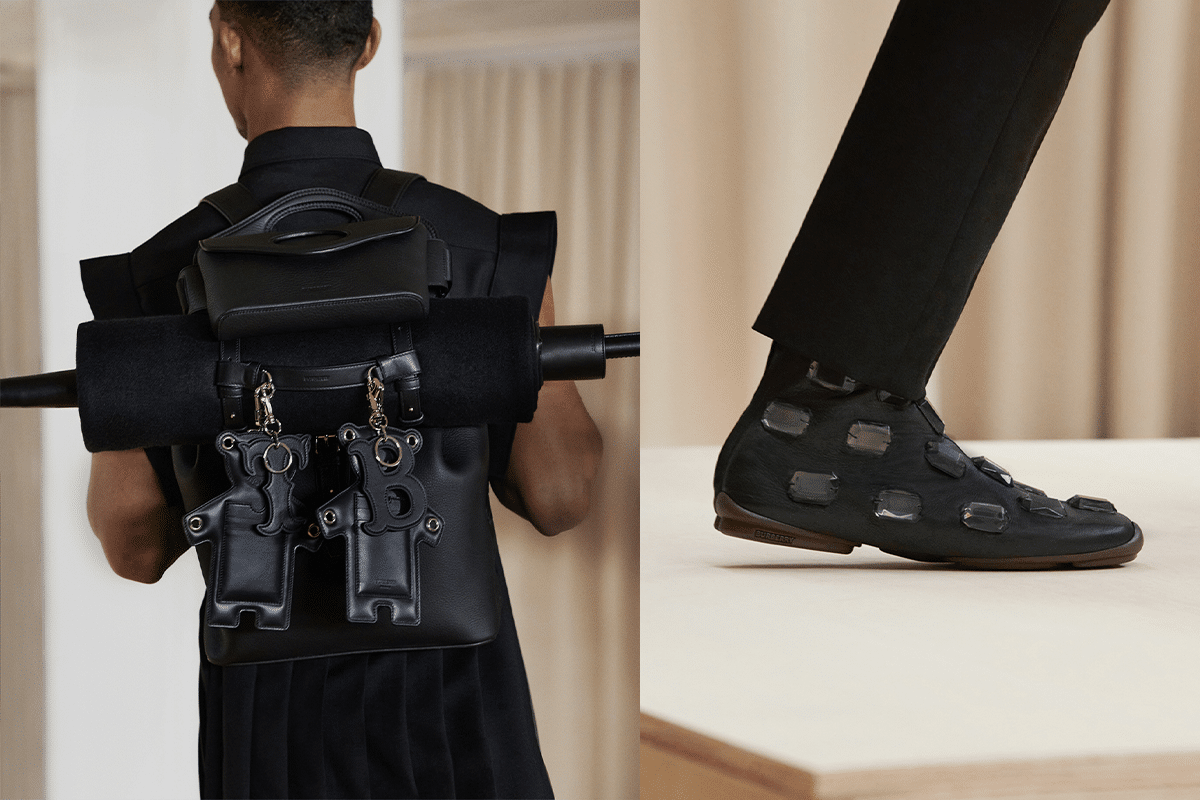 For bags and shoes, Tisci reintroduces the messenger bag with a supersized silhouette and a reconstructed strap. An intersection point of sorts between the sartorial and outdoors, fabrications include faux fur, leather and the Thomas Burberry Monogram print. Leather bum bags and backpacks for exploration are detailed with blanket straps. An assortment of leather ankle and over the knee sock boots are sculptured to resemble deer hooves.
You'll also like:
Style Guide: How to Dress Like Travis Scott
Supreme SS21 Collection Slaps the Logo on Everything, Including a Jetski
The North Face x Gucci Collaboration Defines Maximalist Outerwear