Burberry's 'Universal Passport' is High-Fashion Meets Burning Man
Burberry has taken high-fashion to the desert. For the new Universal Passport collection, chief creative officer, Riccardo Tisci says Burberry went hard at captures the "power and the beauty of self-expression" as well as the "free spirit of youth and its honest and daring attitude … with experimentation and fluidity".
You'll also like:
The Style Icon Who Wears His Heart on His Skin
7 – MONCLER FRGMT Channels the Godfather of Streetwear's 'Sixth Sense'
Vilebrequin & Highsnobiety Collab is Casual Luxury at its Finest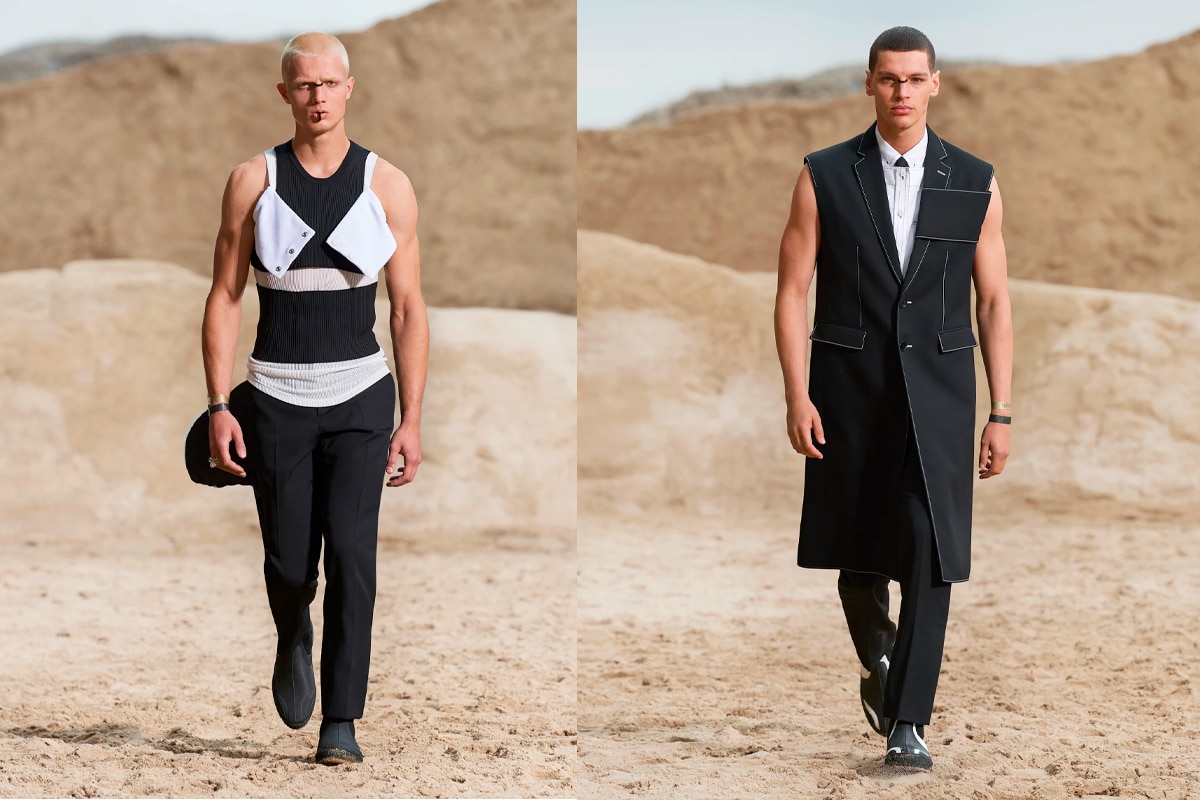 Outerwear becomes experimental as staples and iconic pieces are reimagined in sleeveless non-conforming silhouettes. Iconic trench coats are re-cut with raglan and panelled capped sleeves with a stand collar. Cotton twill car coats replace collars for buttoned shoulders. Rib-knit trims and press-stud straps are added to sleeveless leather bomber jackets.
Looking like something cut from the Burning Man cloth, Universal passport offers organic-shaped leather panels for a rebellious take on staples like cotton vests and hoodies. "Universal Passport" the collection's title is used on sleeveless mesh T-shirts and cotton shirts as playful chest plate motifs are printed across T-shirts and trench coats. Black leather halterneck vests, coats, trousers and briefs are used to convey an experimental sense of freedom.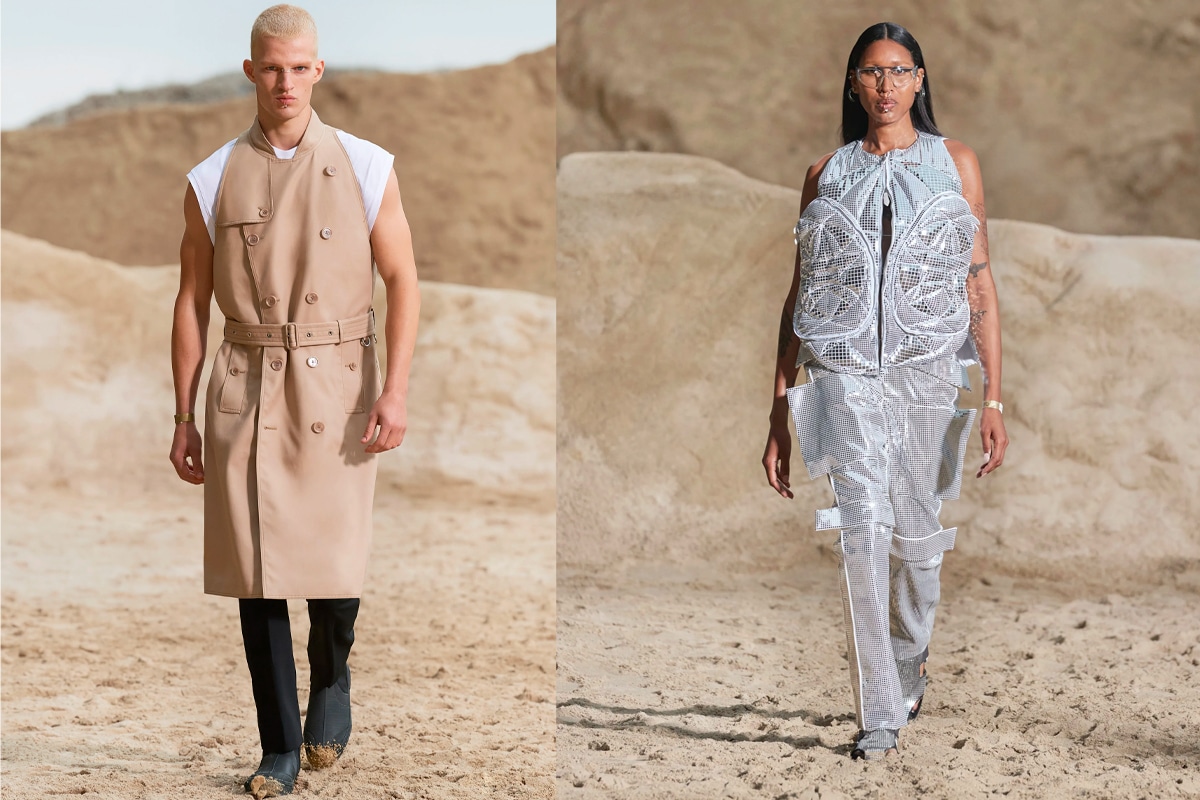 Sleeveless shirts, shorts and trousers now have many strap details that are contrasted with topstitched bib-front trousers and exaggerated adornments on hoods. Flowing forms of colour and expression are created using abstract curved prints that are layered or mirrored in vivid tones on sheer T-shirts, mesh vests and cotton shirts. Conventional tailoring is challenged as some coats now have symmetrical rows of cargo straps fixed to the front of them, while other coats and English-fit blazers have button-embellished lapels.
But the exploration of expression doesn't end there, as it continues with new accessories, bags and even footwear. Accessories are over the top in a celebration of self-expression with oversized padded baseball caps with exaggerated tabs and punk-inspired hoop jewellery available in solid, transparent, metallic and tortoiseshell finishes.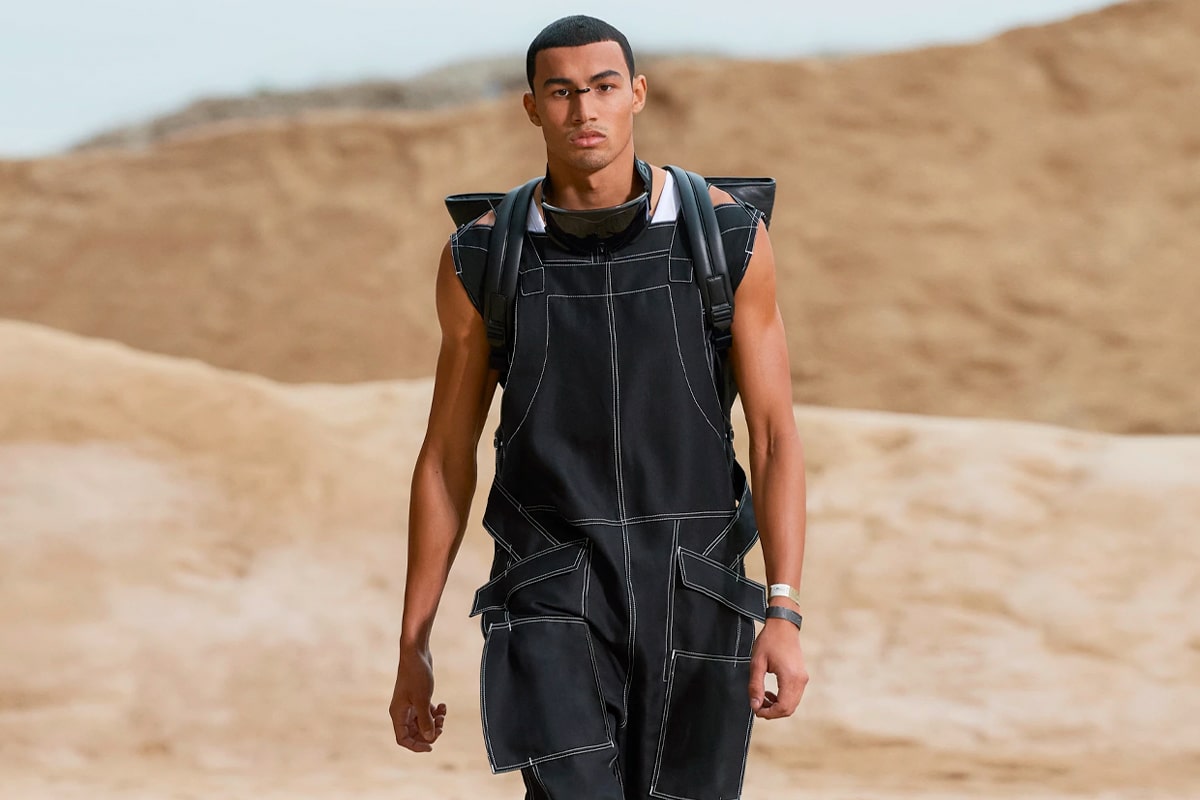 Eyewear is explored with sporty new frames including orange or black ski goggles. As well as transparent orange, pink or tortoiseshell acetate navigator sunglasses. The new collection also adds quilted check leather bags, backpacks, proportioned leather messenger bags and crossbody bags. All of which are embellished with the Thomas Burberry Monogram. Panelled canvas high-top sneakers and leather high-top sneakers with ankle straps and technical trims are also available.
Riccardo Tisci's vision for the new collection was to experiment and challenge classics. Using colours like the iconic Burberry beige and classic black and white along with bright red, peach pink and blue topaz. To ultimately bring a fresh attitude and sense of individuality, sensuality and fluidity, all while creating a moment of youthful positivity.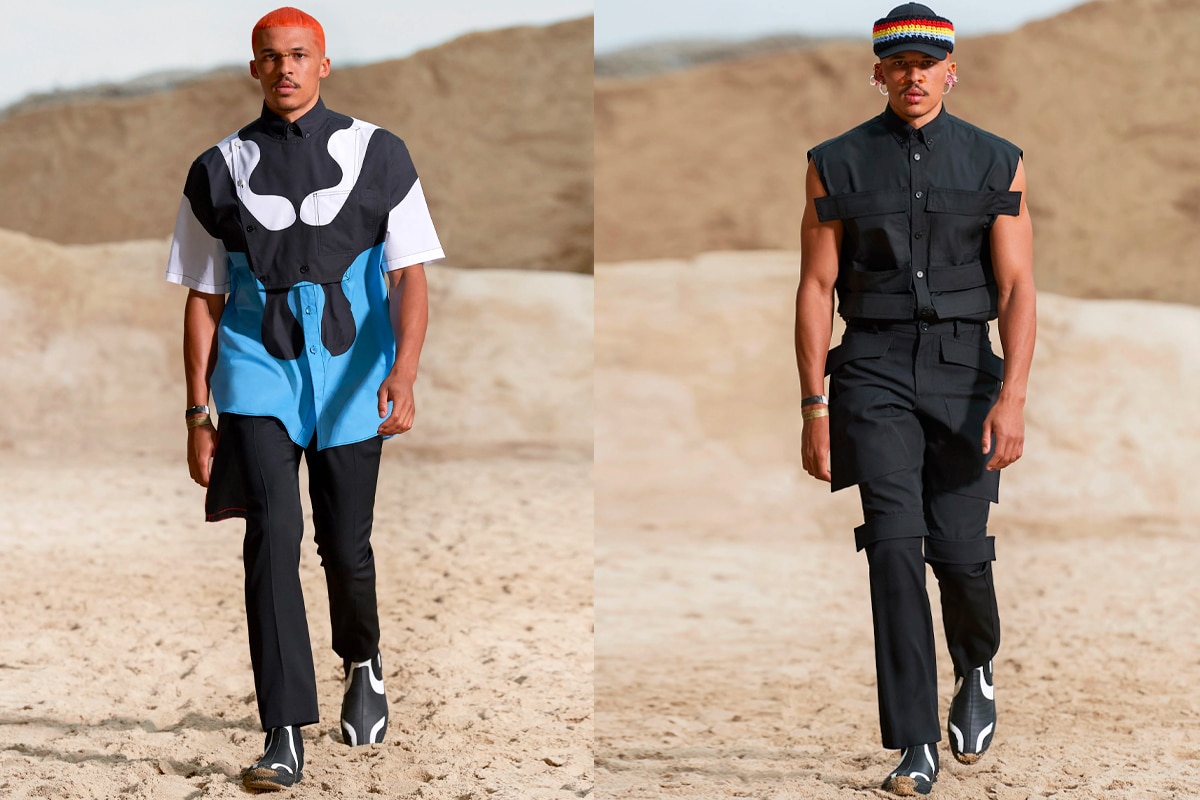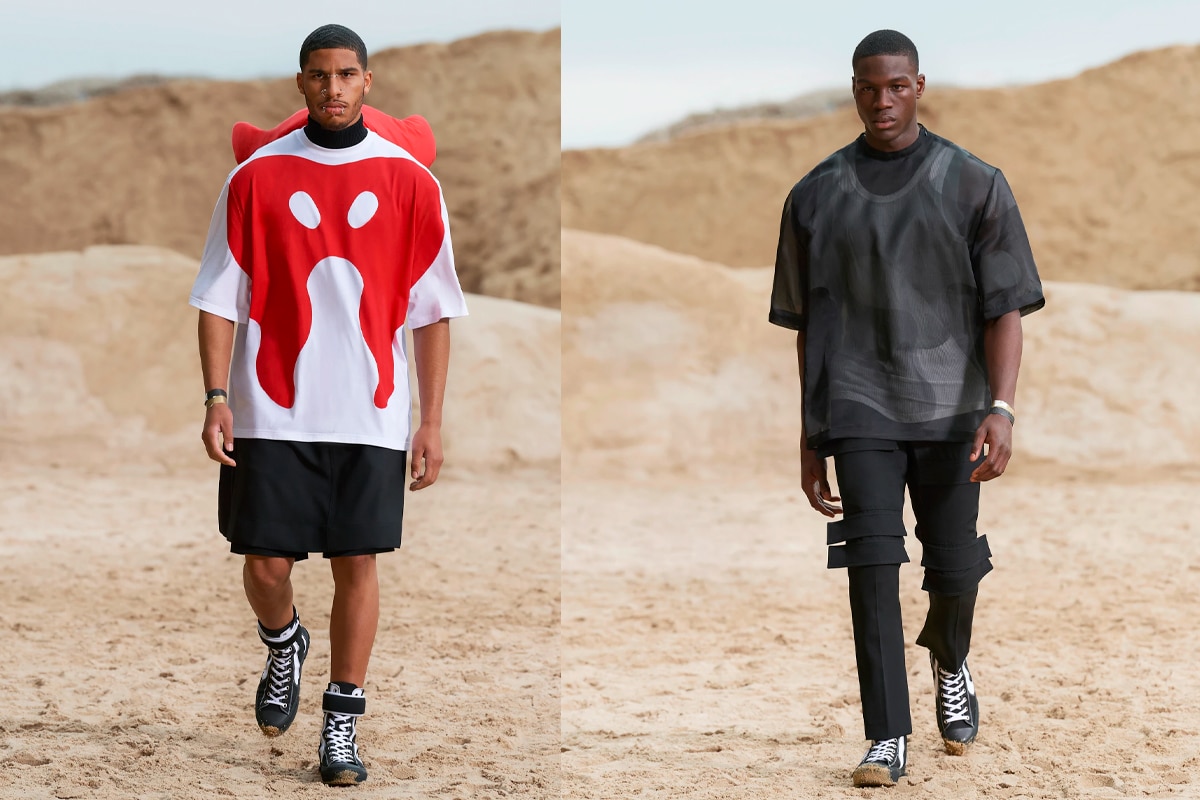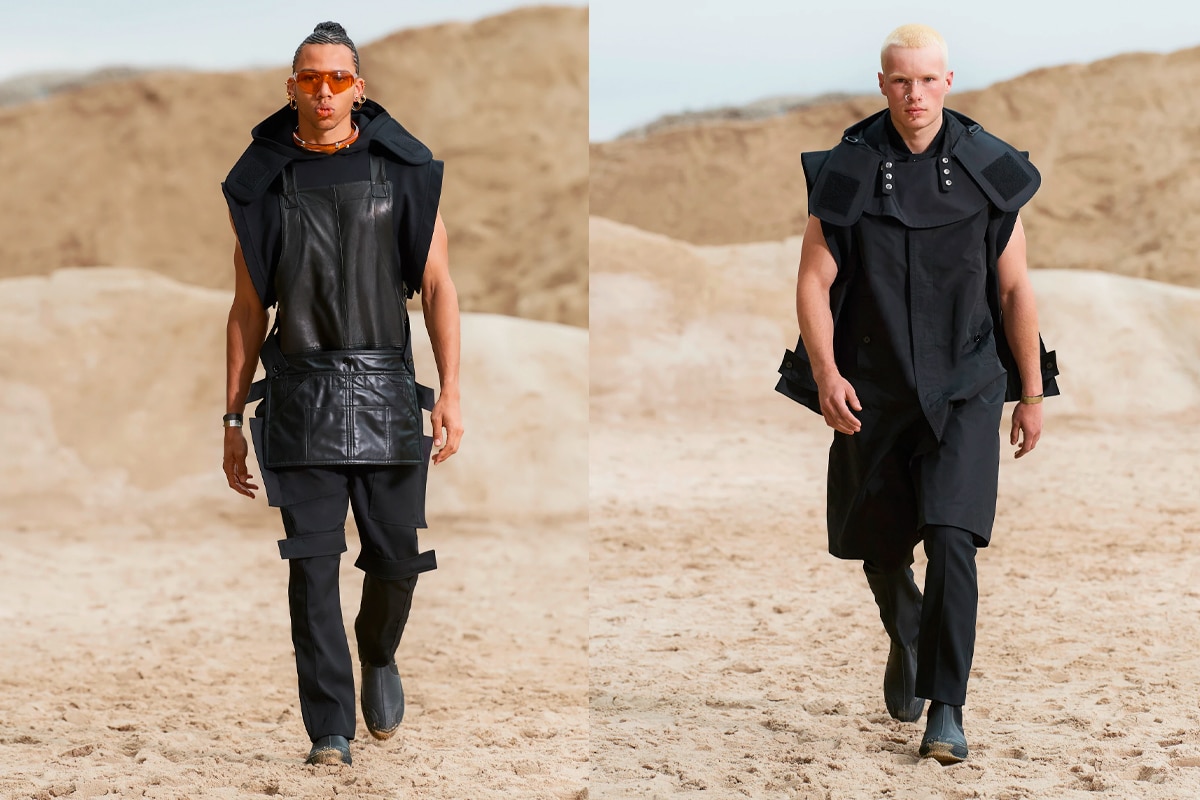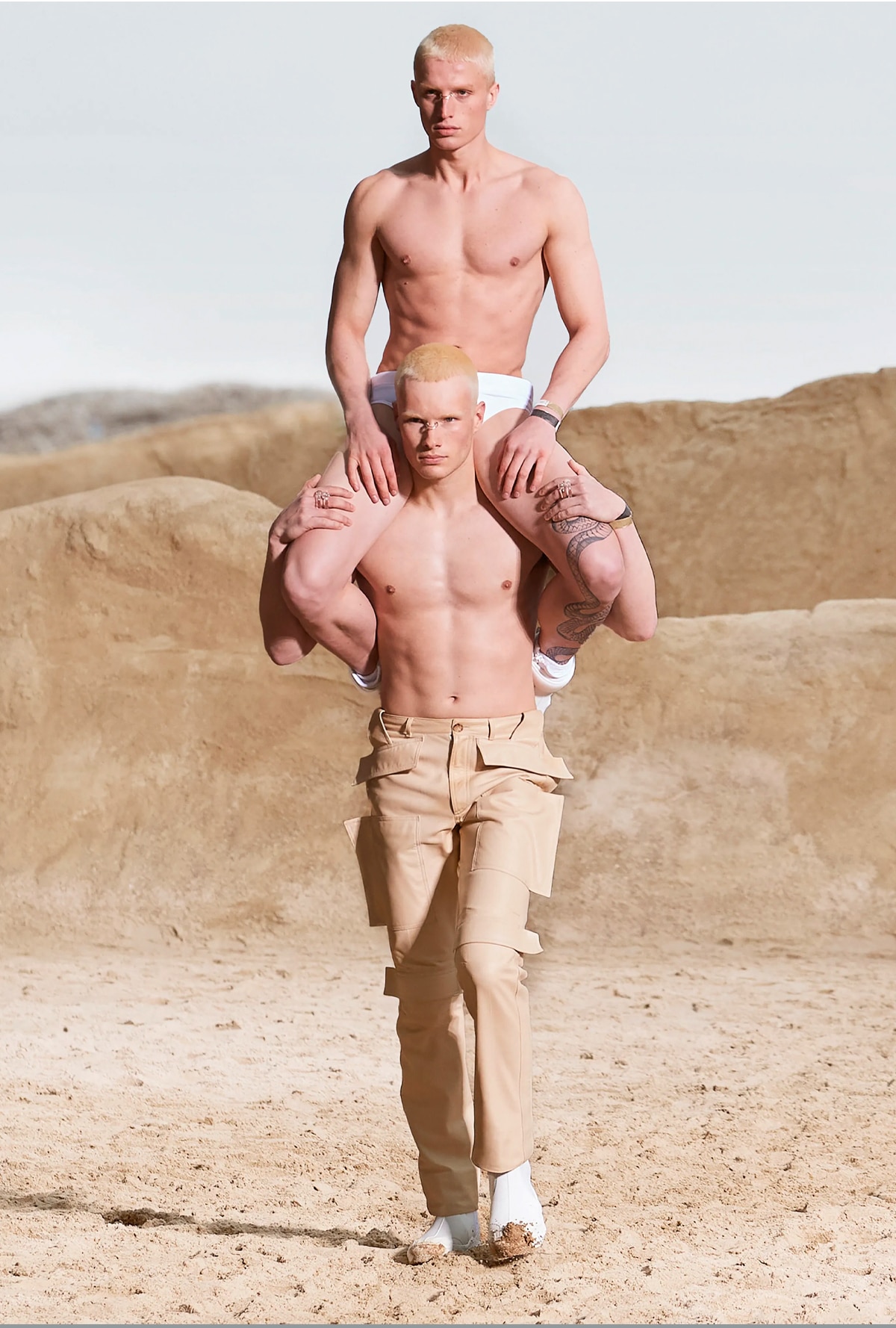 You'll also like:
The Style Icon Who Wears His Heart on His Skin
7 – MONCLER FRGMT Channels the Godfather of Streetwear's 'Sixth Sense'
Vilebrequin & Highsnobiety Collab is Casual Luxury at its Finest