Compact by design and timeless in tradition, modern cufflinks inject a well-dressed man with that extra touch of stylish distinction. More than a mere fastening device, the accessory is basically a fashion statement unto itself. Treat yours like an afterthought and that's exactly how they'll appear, rendering virtually no impression as you take to the next dressy event. To give the cufflink the respect it deserves, however, is to boost your ensemble and send all the right signals in the process. Do you agree? Then we have just the place for you: Cufflinks.com, your first and last online destination for cufflinks, tie-bars, pocket squares, and other accessories.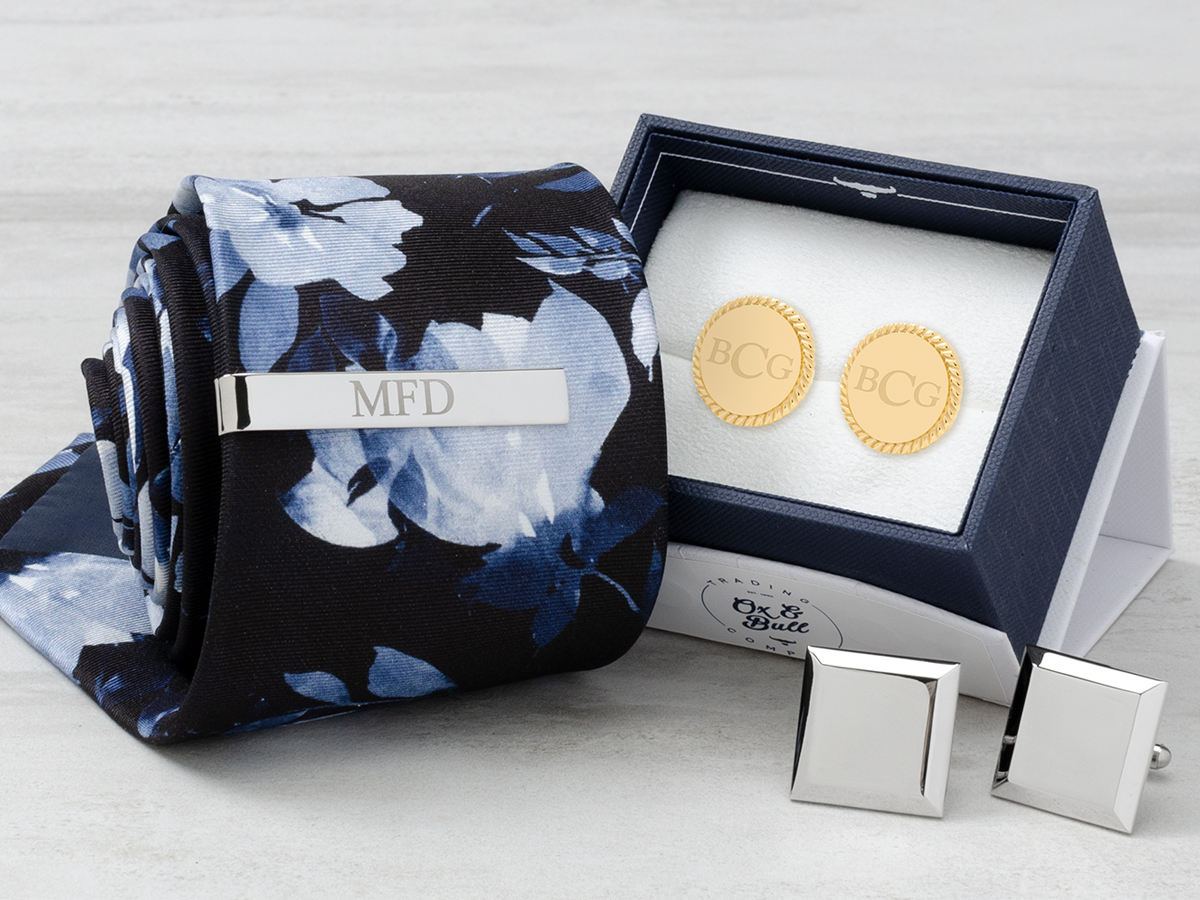 Established in 1999, Cufflinks.com offers the kind of epic selection that one will simply never find in boutique shops and department stores. The family-run business works closely with major labels and leading designer names like Konstantino, Jan Leslie, Jacob & Co, along with numerous others. If you're gearing up for a special occasion and looking for the perfect accessory, you'll either score it here or it doesn't exist. From tuxedo studs to custom-engraved cufflinks and more, the site offers consistent quality and value with impeccable customer service to match.
One of the greatest designers in the Cufflinks.com arsenal goes by the name of Ox & Bull Trading Co. and they've mastered the art of this classic accessory. Their cufflinks are gloriously versatile and thus ideal for a wide host of occasions, including board room meetings, weddings, and long nights out on the town. Executives from all walks of life will find something to relish when looking upon the brand's current offerings. We did so ourselves and came back with the following favourites: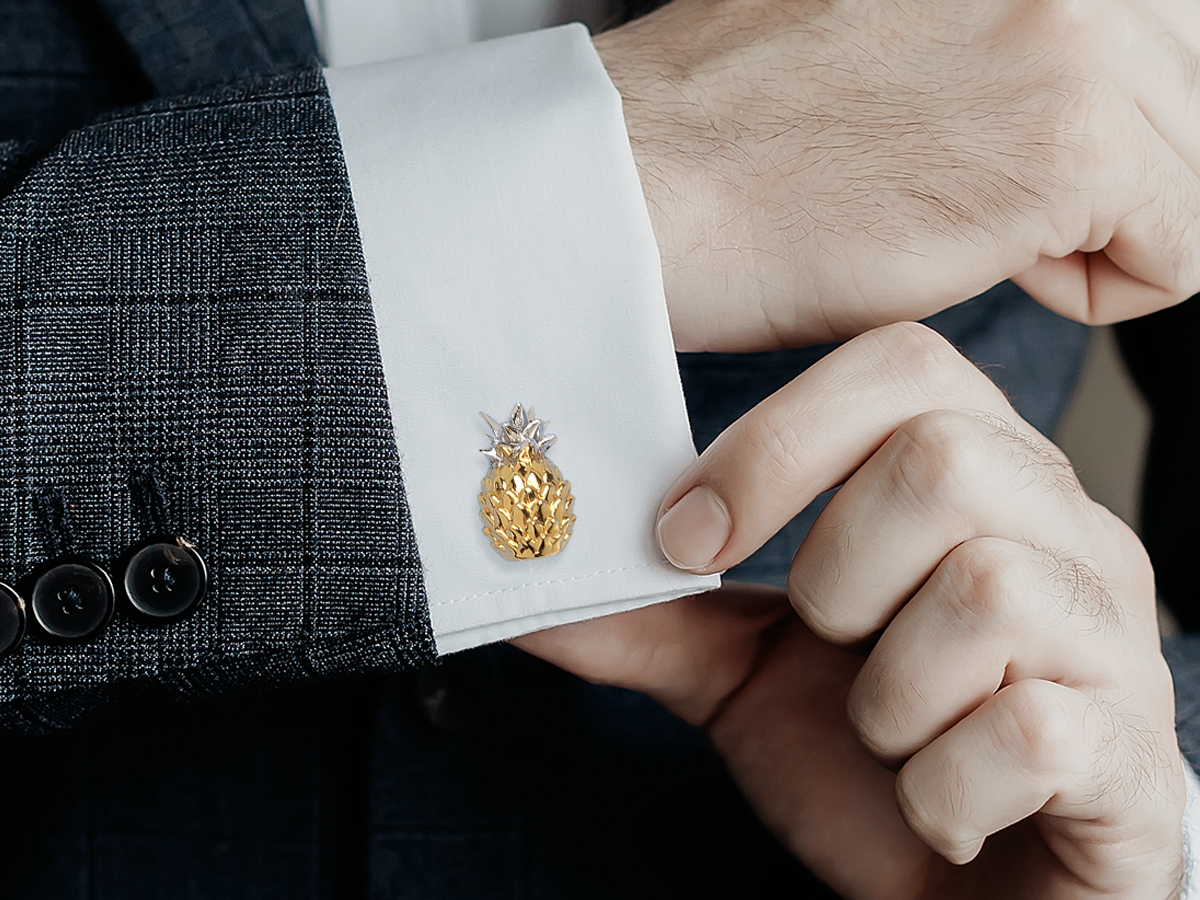 1. Pineapple 3D Cufflinks
Equal parts business and pleasure, the Pineapple 3D Cufflinks balance palpable playfulness with a singular style. Gold and silver-toned metals forge the illustrative design, with a brand logo stamped on the back of the round swivel closure. Now, who wants to party?!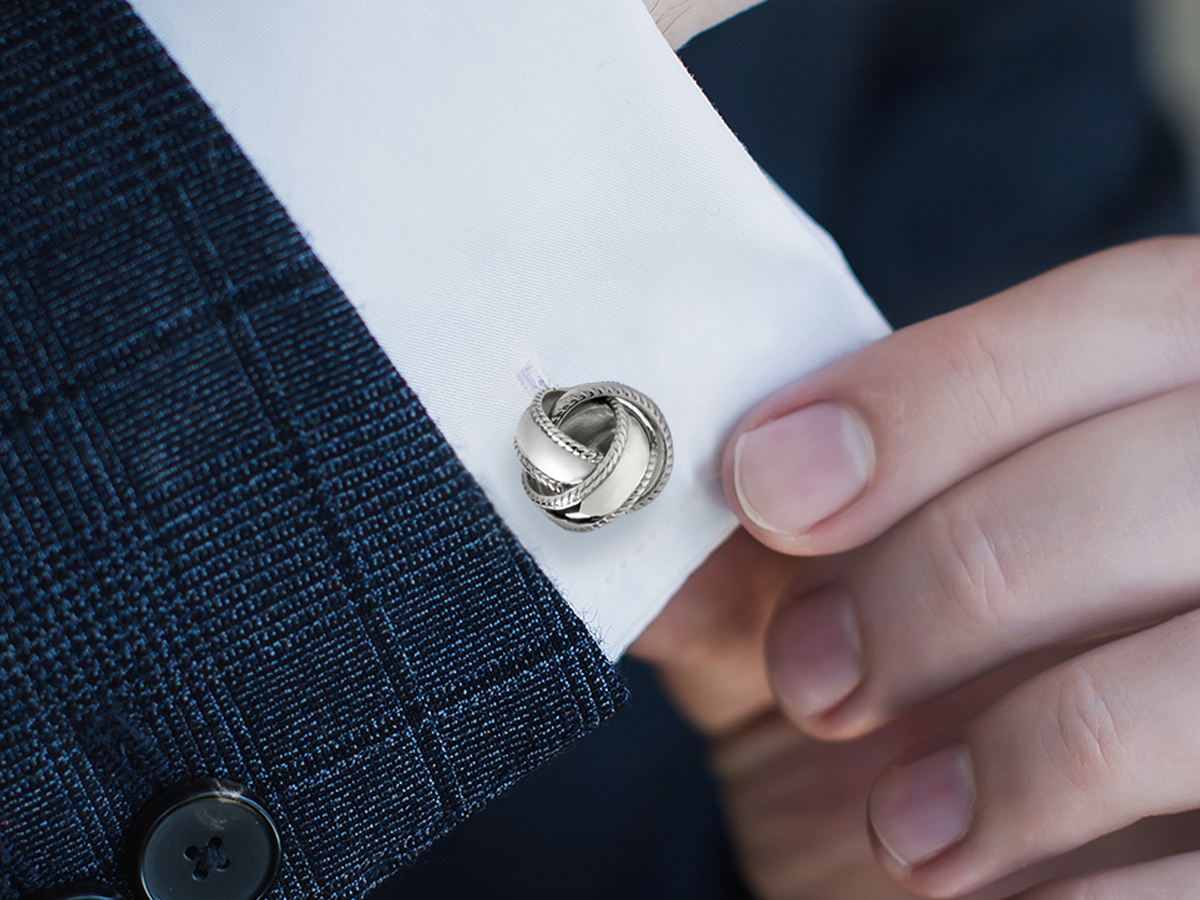 2. Sterling Silver Braided Knot Cufflinks
More serious than pineapples perhaps, but the Sterling Silver Braided Knot Cufflinks are no less distinguished. Each pair features a braided edge to the main knot and fixed backing alike, imparting a one-of-a-kind allure.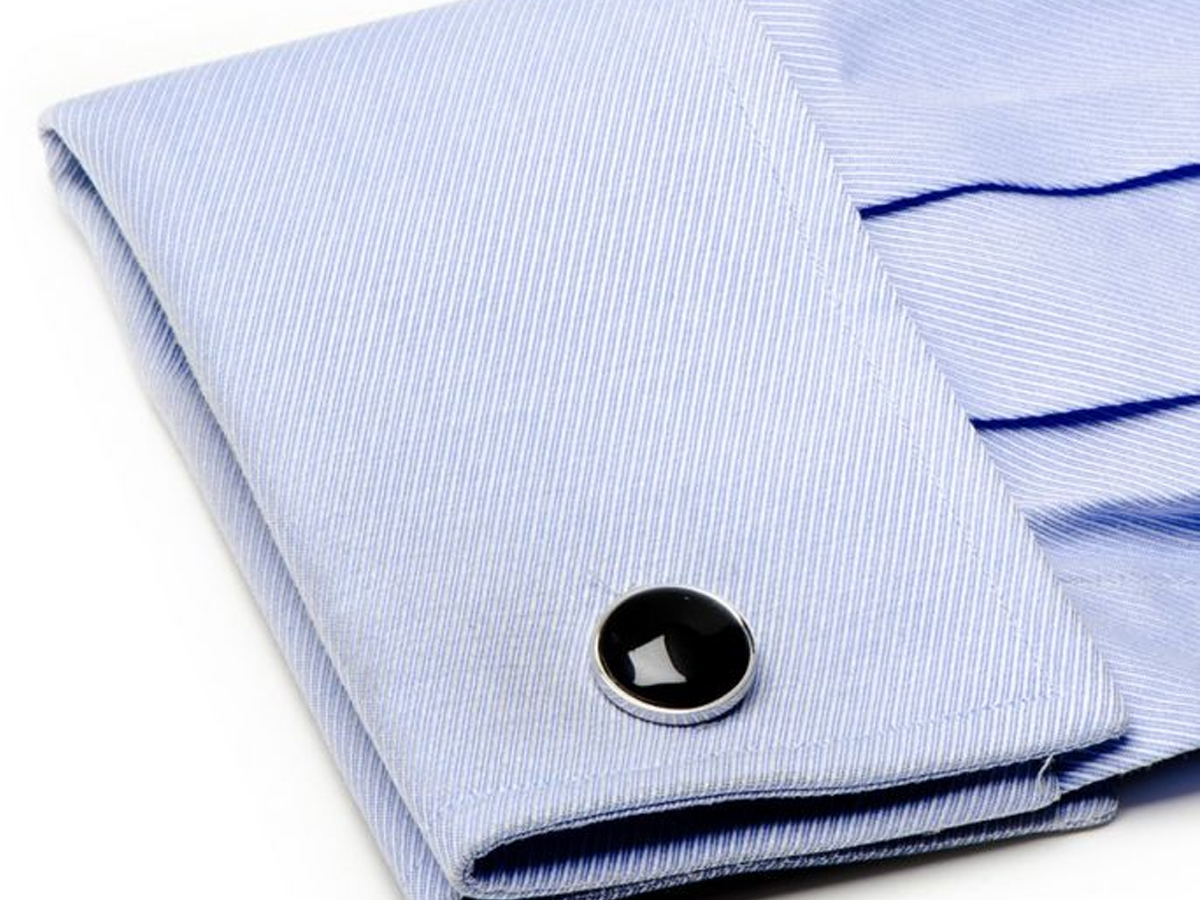 3. Silver and Onyx 5-Stud Set
Bolster your black-tie ensemble with the Silver and Onyx Stud Set, which generates prime sophistication out of bold and minimalist design. Crafted from rhodium-plated base metal and onyx, each set includes two cufflinks with bullet back closure and five studs with fixed back closure. Those who dress to impress should accept nothing less.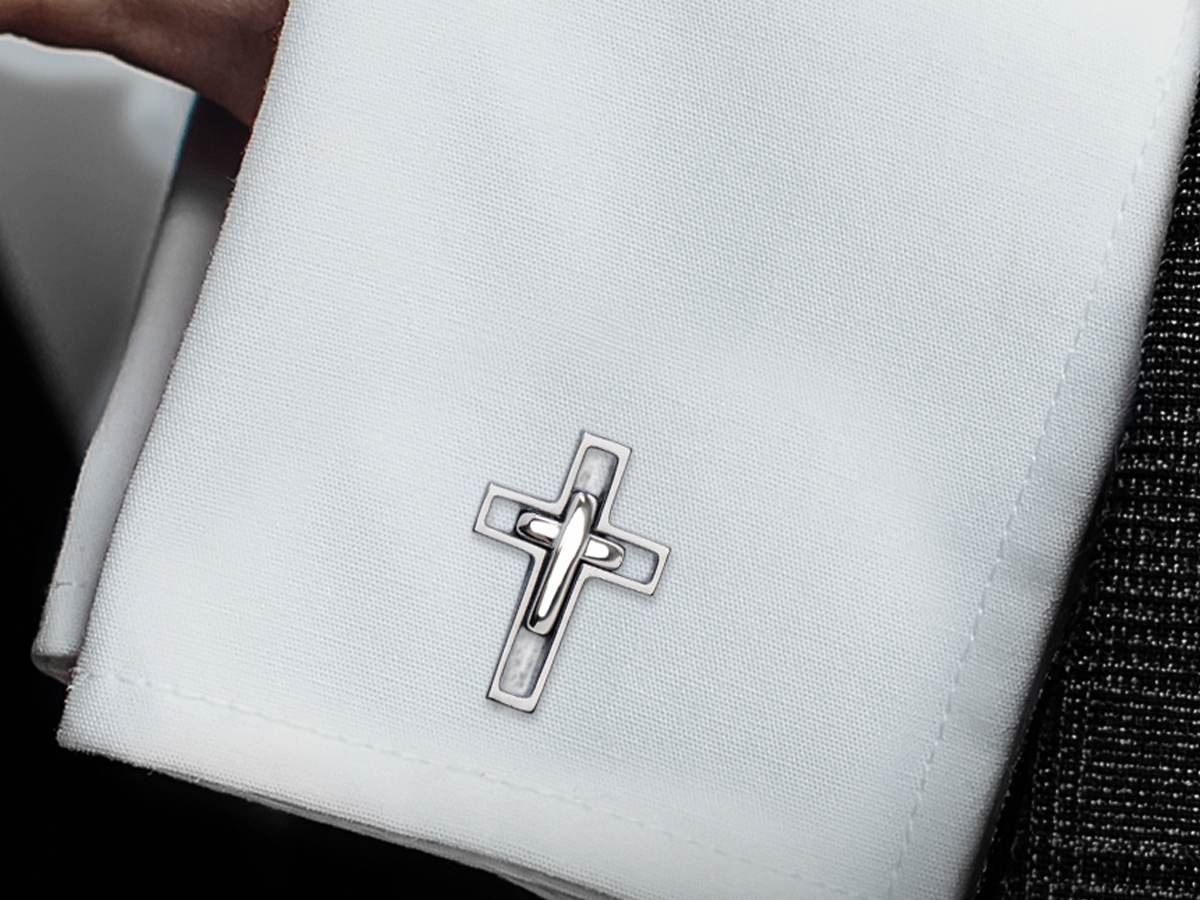 4. Gun Metal Cut Out Cross Cufflinks
One look at the Gun Metal Cut Out Cross Cufflinks and you'll know if they're the ones for you. Made from quality gunmetal, they put a cross within a cross and create a thrilling interplay between contrasting tones.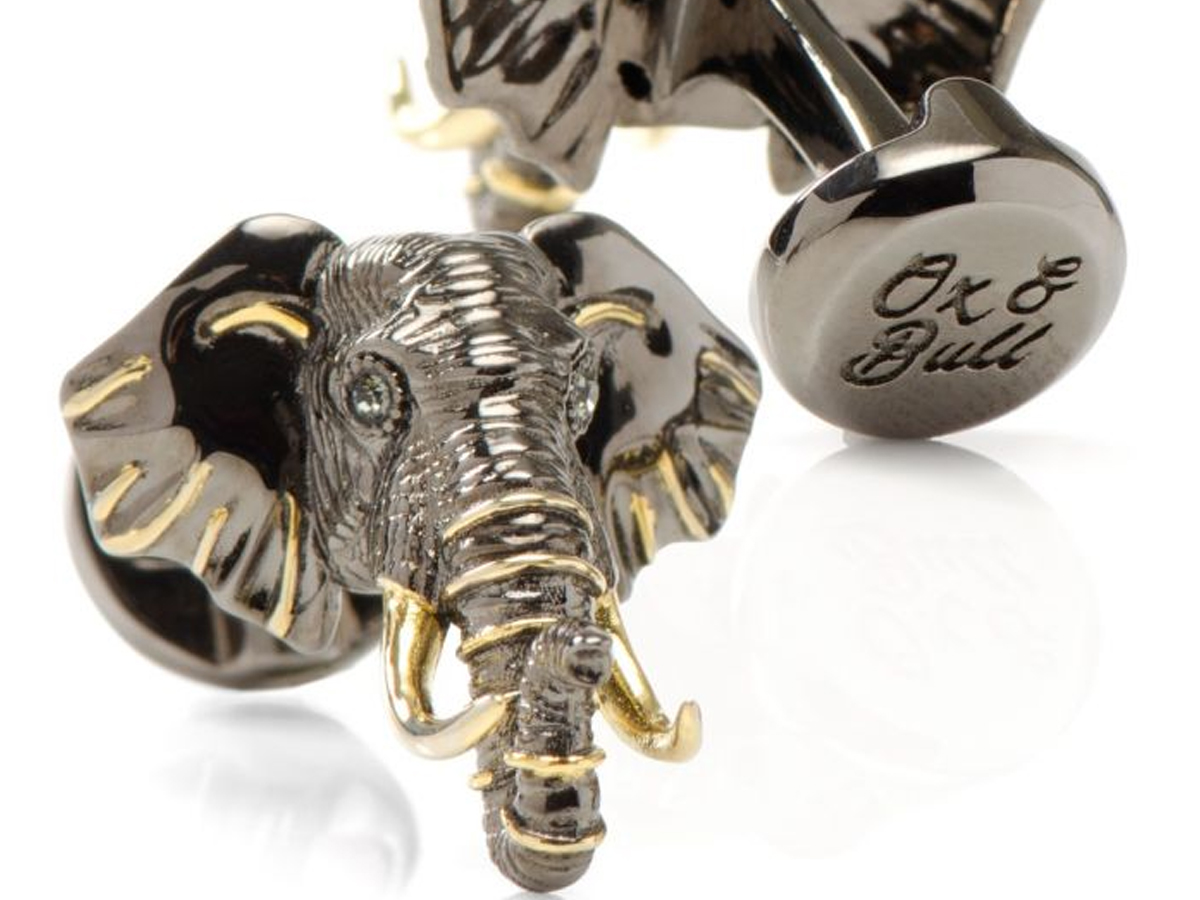 5. Sterling Silver and 14K Gold Elephant Cufflinks
When only the most impactful cufflinks will suffice, look no further than these gold elephant heads of sterling silver and 14k gold. Precisely crafted down to the smallest detail, they'll have people talking about them all night long. That's the power of a great cufflink!
Ox & Bull Trading Co. is one amongst a number of leading designers you'll find over at Cufflinks.com. In addition to their eponymous accessory, the site offers tie-bars, socks, neckwear, face masks, belts, pocket squares, lapel pins, bracelets, and so much more. Their customer service is top of the line and their layout is completely user-friendly, which isn't to mention all the great prices. If you're a stylish gent who makes every detail count, then you've just met the one and only resource you'll ever need for all your accessories. Happy hunting.