Buy the $500 Suits We're Seeing Everywhere on TV
Get a fully made-to-measure $700 suit for $500 by simply referencing this Man of Many article in store. Offer ends: Sunday 28th July
A little over a year ago, we visited Sydney custom suit service Brent Wilson and wrote an article about the experience. In the time since, we've seen the label's signature suits popping up literally everywhere. On Channel 9, almost every personality—including Ben Fordham, David Campbell, Stevie Jacobs, Tim Davies, Cam Williams, and Jarrad Brevi—wears a Brent Wilson suit. Channel 10's Hamish Macdonald, Channel 7's Kochie, and TV presenter Grant Denyer are some other big names to roll with the kind of custom threads and perfect fits that only Brent Wilson can deliver.
In addition, the brand provides suits for employees at Sydney's top law firms, luxury car dealerships (Porsche, Lotus, Ferrari) Rolex stores, and real estate agencies, among other places of business. Oh, and let's not forget that Brent Wilson is also massively popular at weddings. Given our own experience with the label, we're not the least bit surprised.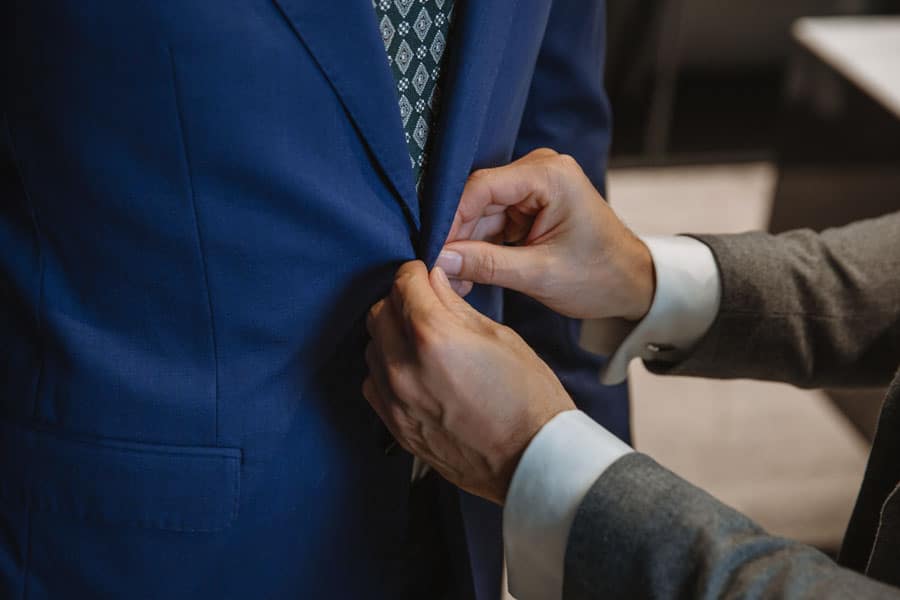 Immediately distinguishing Brent Wilson from a legion of costlier contemporaries is the truly personalised nature of his made-to-measure service. In Wilson's own words, "We are a boutique offering consisting of only 3 tailors boasting 40 years of combined tailoring experience. It takes time to perfect your craft and skillset, and that, exactly, is our point of difference, we've been doing this for a long time." He further goes on to say, "Whilst there may be a plethora of tailoring businesses out there that offer the same tailoring experience as us, or that offer this service at a great price, there are certainly not many that offer both of these simultaneously, and that is what makes us stand out"
Whereas most tailoring services try to sell you a suit by pushing their own respective sense of style and method, Brent Wilson is more like an open forum, encouraging each customer to cultivate his individual preferences. The result is a custom experience in the truest sense of the concept, in that it reflects an honest exchange of perspectives between the customer and the team of experts. What's more, the label prides itself at leaving no query unanswered, whether that query is asked in store, by email, or through social media.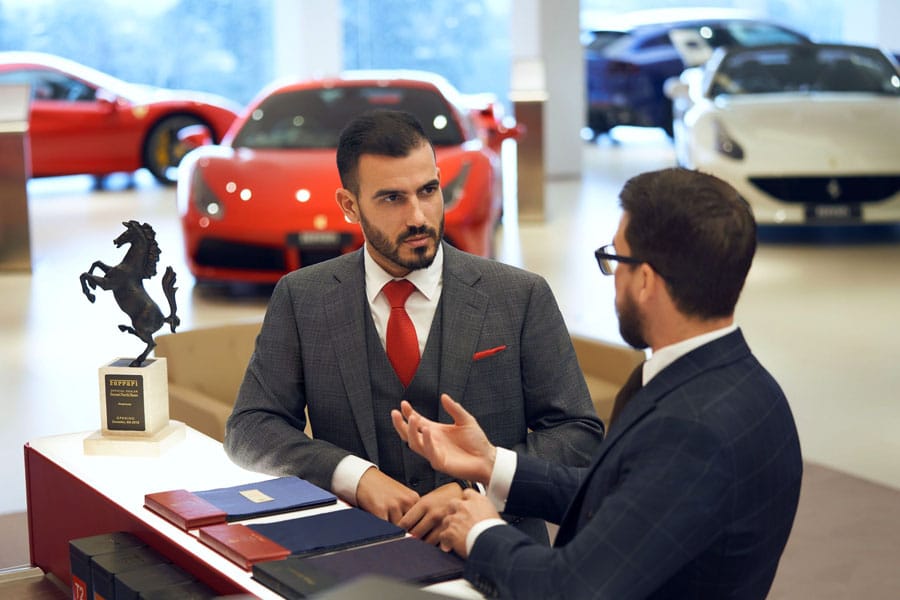 As if this operation wasn't already singular enough, it continues to run out of a lone flagship store in Sydney, where customers frequently bump into Wilson himself. It's all part of the overall charm that makes this brand so special and unique in the first place, since at no point do you feel like some random statistic on a boardroom meeting chart. Attention to detail persists in every conceivable form, and we're not just talking about the garments.
All the while, Brent Wilson is working closely with his supply factories to keep the fabric quality high and the mark-ups low. In turn, you're getting what feels like a $1200 suit for as low as $500. That plus the warm atmosphere and the next-level service helps explain why this remarkable label continually stays the course, even during retail slumps. It's then no wonder that we're seeing these suits on TV, in high-end retail environments, and at weddings alike.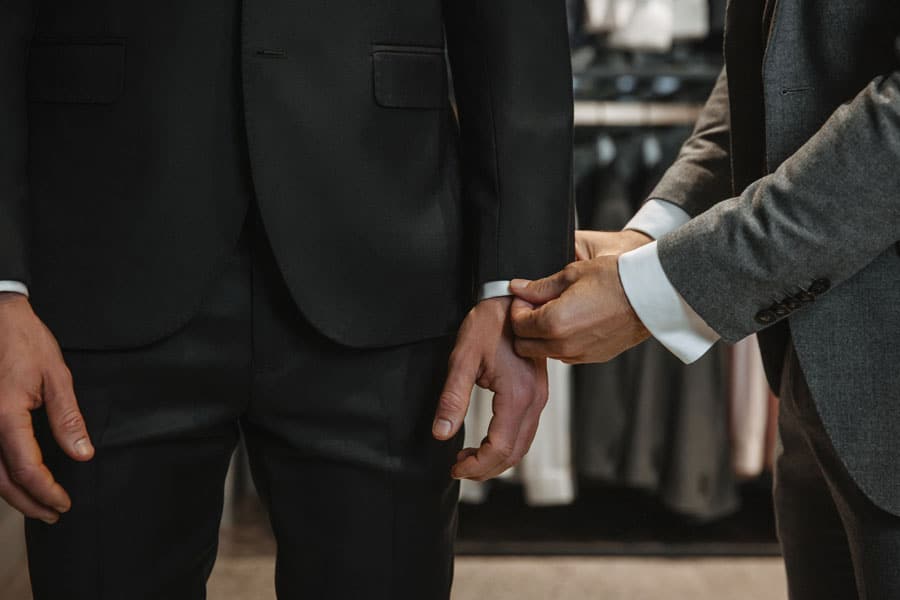 A quick glance over Brent Wilson's Instagram will show it's not merely a collection of carefully selected adonis-like models advertising the brand. Instead, you'll find a swathe of smiling groomsmen and actual clients kitted out in their made to measure garments that look the part; every detail from fit and styling to the cut is crafted to a high standard often exceeding that of some of the more expensive brands on the market.
If you've never shopped at Brent Wilson, allow us to prep you for the experience. Upon entering the George St boutique, you'll be asked a lot of questions, each one designed to get you closer to exactly what it is you want and when you want it by. The more open and candid you are, the easier it will be for one of the team members to fulfill your expectations. While discussing fabrics, you'll touch upon texture, pattern, and colour. Next comes the fitting process, so that Brent and his team can develop a firm understanding of your suit's exact measurements. Piece by piece, the team will guide you through the fit, length, and hem, while sharing each detail that make this suit uniquely yours.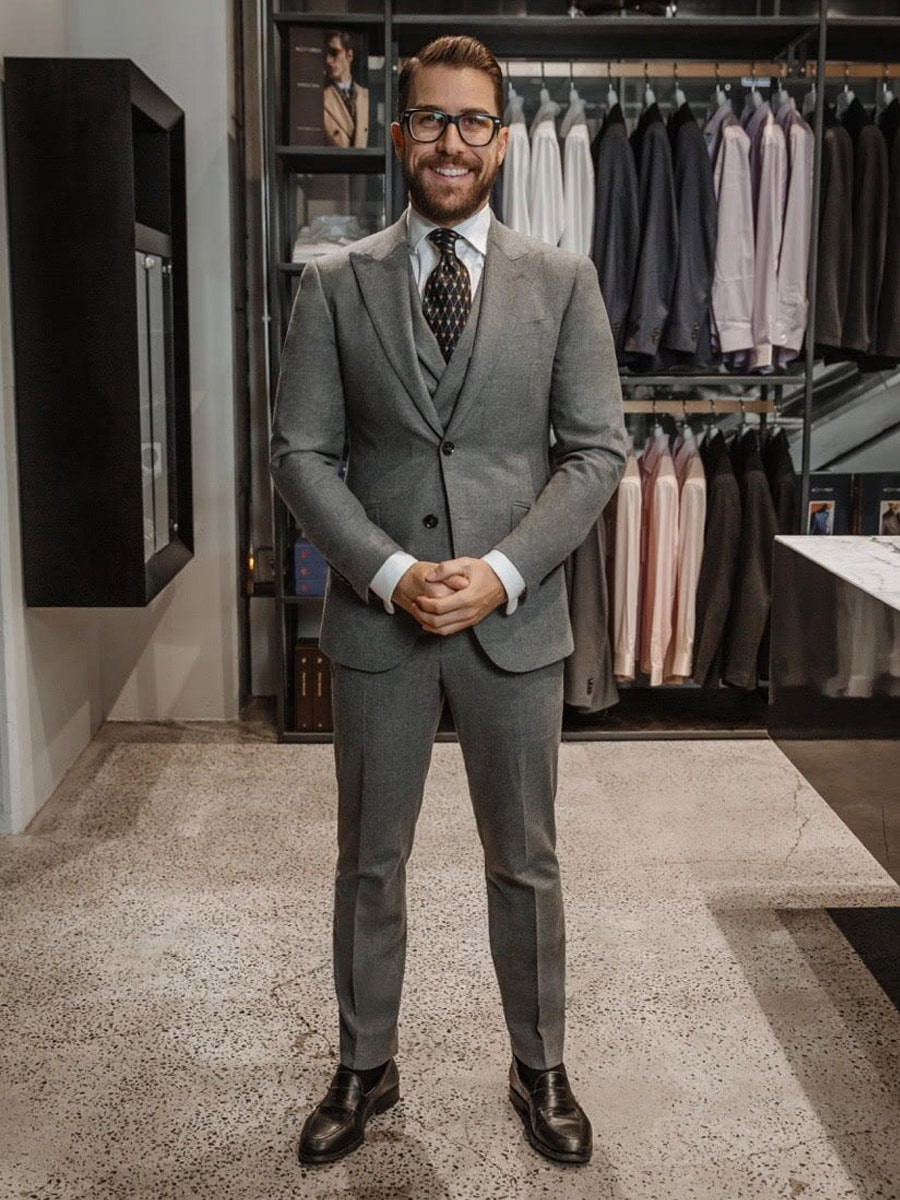 A few weeks later, you'll return to the store to try on your new suit for the first time. If you haven't already noticed what might be described as the Brent Wilson difference, you will now. They'll also apply any necessary adjustments to ensure that you receive the absolute perfect fit. By the time you walk out, you'll feel like you know the suit on an intimate level, with the Brent Wilson logo and signature white details to remind you where you came from.
Some folks might tell you that the made-to-measure experience is relatively simple in terms of both concept and execution. Those folks haven't shopped with Brent Wilson. To come here is to understand the difference every step of the way, resulting in a garment that speaks to you on a personal level. The best part? It all comes in at a completely affordable price.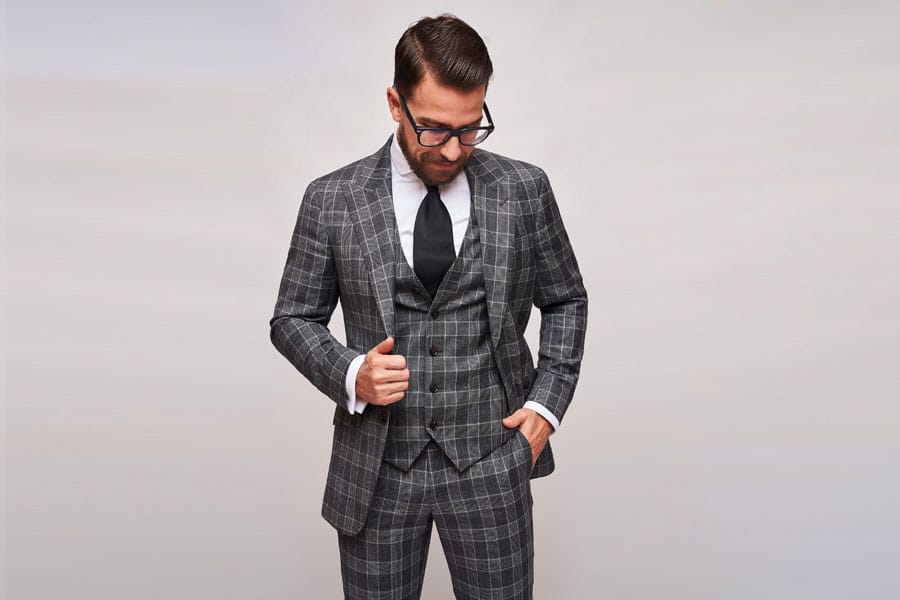 Because of his unparalleled commitment to communication, quality, and technique, Brent Wilson has generated a substantial fanbase here in Australia. As customers ourselves, we can all too easily understand why more and more people are getting turned on to this exceptional label. Head over to the flagship store before your next wedding or important meeting, and you'll understand too.
Man of Many & Brent Wilson are so confident that you will love this tailoring service, that we want our readers to experience it first hand with a unique offer:
Get a fully made-to-measure $700 suit for $500 by simply referencing this Man of Many article in store. Offer ends: Sunday 28th July
To make an appointment with Brent Wilson, you can simply send an e-mail to: [email protected]