Darcy Banks Debuts Signature Leather Work Bag
Use the code 20OFF at checkout to save $20
Anyone who takes their work from home to the office, to off-site meetings and back again needs a stylish and practical work bag. That's why Australian designer Darcy Banks began creating high-end work bags/briefcases for an affordable price while moving away from the typical work backpacks and laptop bags.
Four signature bags make up Darcy Bank's debut collection priced at $200 each. These refined carry options are made from saffiano leather because of its quality, water resistance and ability to take pretty much anything life throws your way. Each offers enough space to carry a laptop, A4 documents and additional business and personal items.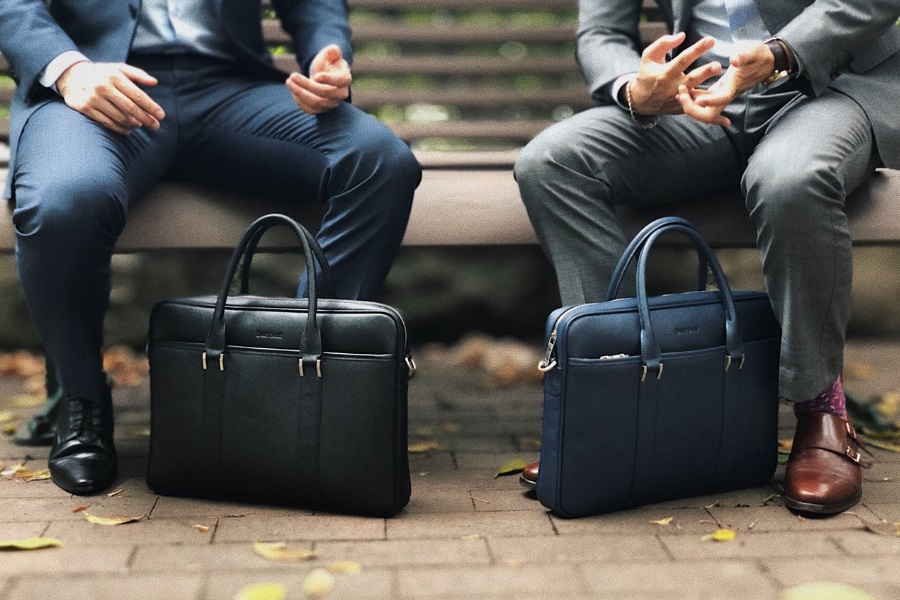 Inside, the work bags is an Interior laptop compartment and zippered pocket, both complemented by full fabric lining. There is also an exterior zippered pocket, structured handles with silver hardware and a removable shoulder strap perfect for the daily commute. Each of the four bags measures 29cm high by 39.5cm wide and 4.5cm deep.
So if you require a new work bag or want to upgrade to something more your style, Darcy Banks is looking more and more like that sure thing. The Darcy Banks' Signature Work Bags are available now in Ocean Space, Rusty Cutter, Dusty Midnight and Smokey Stone colourways.
Use the code 20OFF at checkout to save $20 and take advantage of the free shipping.