DUER is Making Versatile Pants for the Modern Lifestyle
In Partnership with Duer Jeans
Hailing from Canada, apparel brand DUER has modern performance and versatile style down to a science. Their story begins with founder Gary Lenett, who wanted to hop off his bike and into the boardroom without changing pants. His desire and vision gave way to a brilliant form of technical denim, which delivers five times the stretch of standard counterparts. Conspicuously comfortable and made using sustainable materials, it's also stylish enough to rock across a host of environments.
What began with high-performance pants now extends to a full range of men's and women's apparel, including tops, shorts, jackets, and jumpsuits. That said, signature pants remain the brand's true calling card. At the heart of each release are three essential core values:
Comfort and style
Technical fabric
Sustainable materials
Bolstered by these core values, DUER's performance pants deliver perfect stretch and maximum comfort without compromising on style. Their technical fabric is breathable, lightweight, moisture-wicking, anti-microbial, and durable, keeping you cool when it's hot and warm when it's cool. Then we have natural and sustainable materials, which are sourced from wood chips, plants, and recycled plastic bottles, and then integrated directly into the fabric. Truly built to last, the pants cut down on water usage and promote 'slow fashion,' where customers are encouraged to purchase fewer pieces that are well-made and thus less disposable.
Thanks to close partnerships with their manufacturers (many of whom are investors), DUER can quickly adapt to their production supply chain. Combine that with their foundational values and you get quality denim at an affordable price. Equal parts versatile, comfortable, and technical, these iconic pants include hidden features like a signature gusset and functional pockets. Everything is designed in Canada, where the brand's retail stores have become proverbial playgrounds for curious customers, who often test each product before purchasing.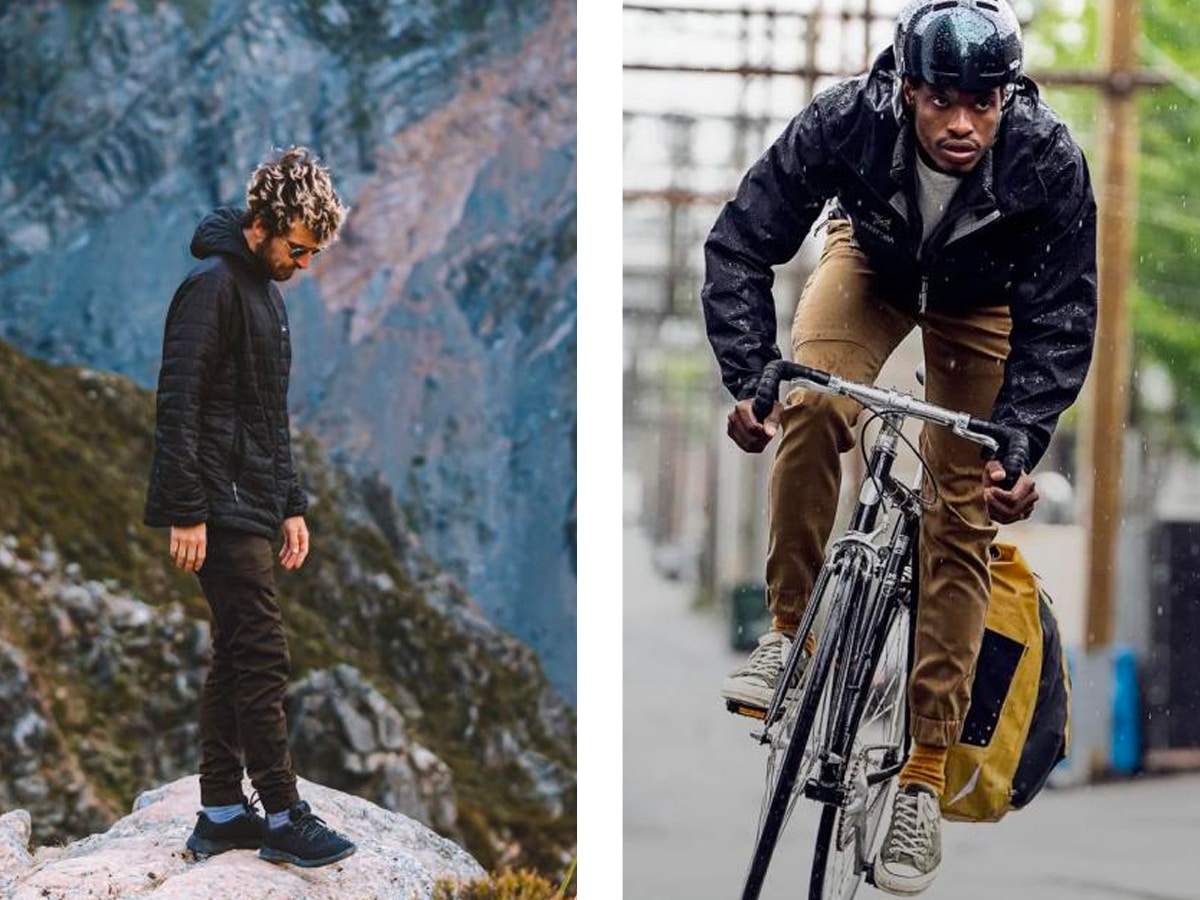 If you're ready to pick up what this glorious brand is throwing down, their perennial best-sellers make for the best point of entry. From the Performance Denim Slim to the No Sweat Pant Relaxed to The Only Tee to the Live Lite Adventure Short and more, wearers can expect effortless comfort and brilliant style. Over in their general collection, meanwhile, you can find choice discounts on already affordable pants and jackets. True to the founder's initial vision, each piece of apparel accommodates a full spread of activities and terrains, including weekday business meetings and weekend hikes (to name just a few quick examples). Empowered by high-performance fabrics, the clothing's visual versatility comes matched by sheer technical strength.
Outstanding purveyors of men's denim, DUER is no less impressive when it comes to the ladies. With performance features that you'd find in classic stretchy leggings, the brand is reinventing how women's denim moves, looks, and feels. Crafted from high-performance fibres, these pants are cool and comfortable for everyday wear. They're also soft to the touch and perfectly stretchy, hugging the body without constricting freedom of movement.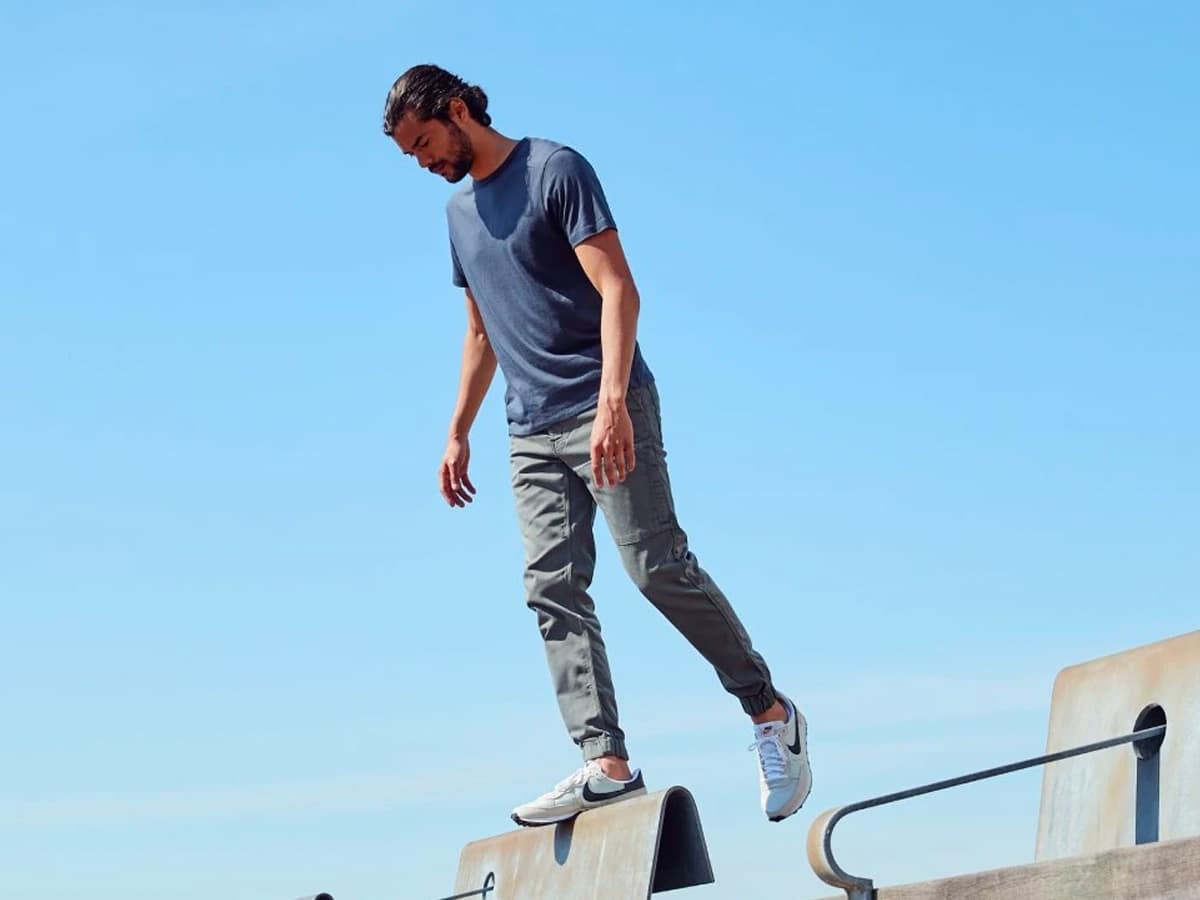 It's a new world out there and workplace habits are rapidly changing. More and more people are commuting by way of a bike than a car or a bus. Business suits and other forms of stuffy apparel are rapidly falling by the wayside. Schedules are becoming less regimental, allowing people to take more time off in the middle of the week. All the while, consumers are looking for well-made apparel that can keep pace with modern lifestyle standards. DUER is that apparel and it's ready for all the action you can throw its way.