Fashion News of the Month – October 2019
From a controversial new Louis Vuitton factory to a Paris Fashion Week runway crasher and collabs galore, October has been a busy month in the fashion world. Fortunately, we've got you covered with our Fashion News of the Month.
Louis Vuitton Opens A New Factory In Texas
In order to "meet the ever-growing demand for Louis Vuitton products in the American market," Louis Vuitton has opened a factory in Texas. The opening of the Louis Vuitton Rochambeau Ranch was attended by US President Donald Trump, Ivanka Trump, and LVMH chairman Bernard Arnault who performed the ribbon-cutting ceremony together.
Whilst celebrity stylists Karla Welch, Elizabeth Stewart, and Alexandra Mandelkorn denounced the photo-op with Trump, most LVMH creative directors remained silent, with the exception of Nicolas Ghesquière, artistic director for womenswear at Louis Vuitton. The French designer posted an Instagram photo of the album cover of Evelyn Thomas's 1984 song 'High Energy' with the caption "Standing against any political action. I am a fashion designer refusing this association #trumpisajoke #homophobia".
Australian Fashion Laureate 2019 Award Winners Announced By IMG
Held by IMG, the Australian Fashion Laureate awards are designed to celebrate individuals who contribute to the growth, development and global recognition of the fashion industry. In addition to the usual categories of Womenswear, Menswear, Model of the Year, Retailer, Accessories, Outstanding Creative and Emerging Talent, 2019 saw the introduction of a new category; Sustainable Innovation, to recognize brands that are demonstrating leadership or pioneering best practices in sustainability.
The winners were announced at a celebratory luncheon held at Café Sydney, with the Menswear award going to Double Rainbouu, helmed by Mikey Nolan and Toby Jones.
An Exclusive Dior Men x Raymond Pettibon Collaboration Comes To Harrolds Melbourne
Earlier this year, Dior creative director Kim Jones teamed up with American artist Raymond Pettibon for the Dior AW19 collection. Known for his jarring ink drawings, Pettibon has previously collaborated with bands like Sonic Youth and Black Flag. Featuring both existing and specially created artwork by Pettibon, the collection merges structured silhouettes with exotic textures and animal prints.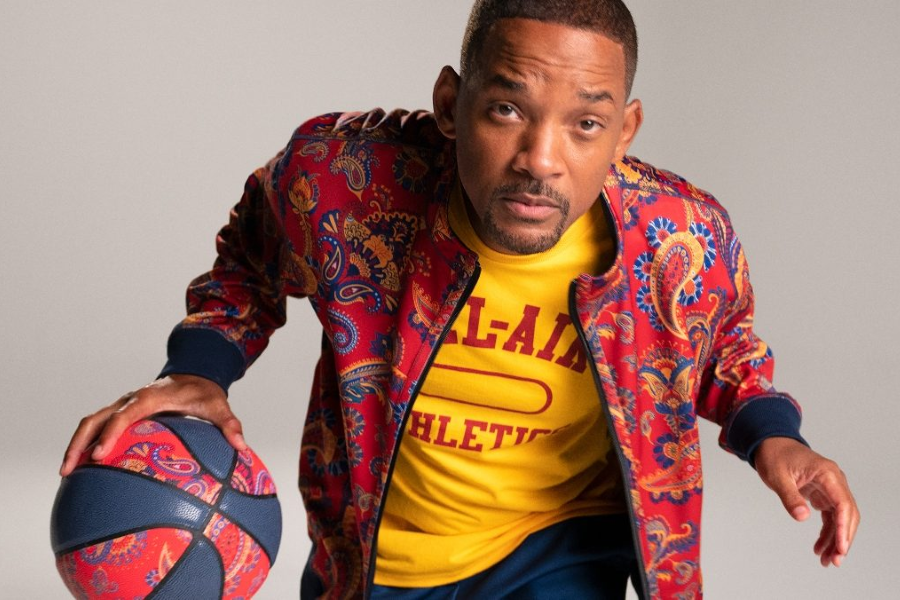 Will Smith Taps Into 90s Nostalgia With A Fresh Prince Of Bel-Air Clothing Line
Few shows encapsulate the 1990s like the sitcom The Fresh Prince of Bel-Air. The Fresh Prince himself Will Smith capitalises on the 90s obsessed zeitgeist by releasing a limited release clothing line called Bel-Air Athletics. The collection includes 90s style varsity t-shirts, hoodies, maximalist multi-coloured paisley print tracksuits, and a few items featuring a cartoon Will Smith as an athlete.
Balmain Collaborates With Cara Delevigne And Puma On A Unisex Collection
Luxury French fashion house Balmain has joined forces with sportswear manufacturer Puma and model Cara Delevigne to create a unisex collection. Focused around athleisure and boxing, the collection features silk boxing shorts, Balmain x Puma logo t-shirts, chunky leather sneakers, hoodies, and leggings. According to Balmain creative director Oliver Rousting, the collab was "really born out of our friendship. asked me to work with her on this collection with Puma. We had a very clear point of view because we both love boxing."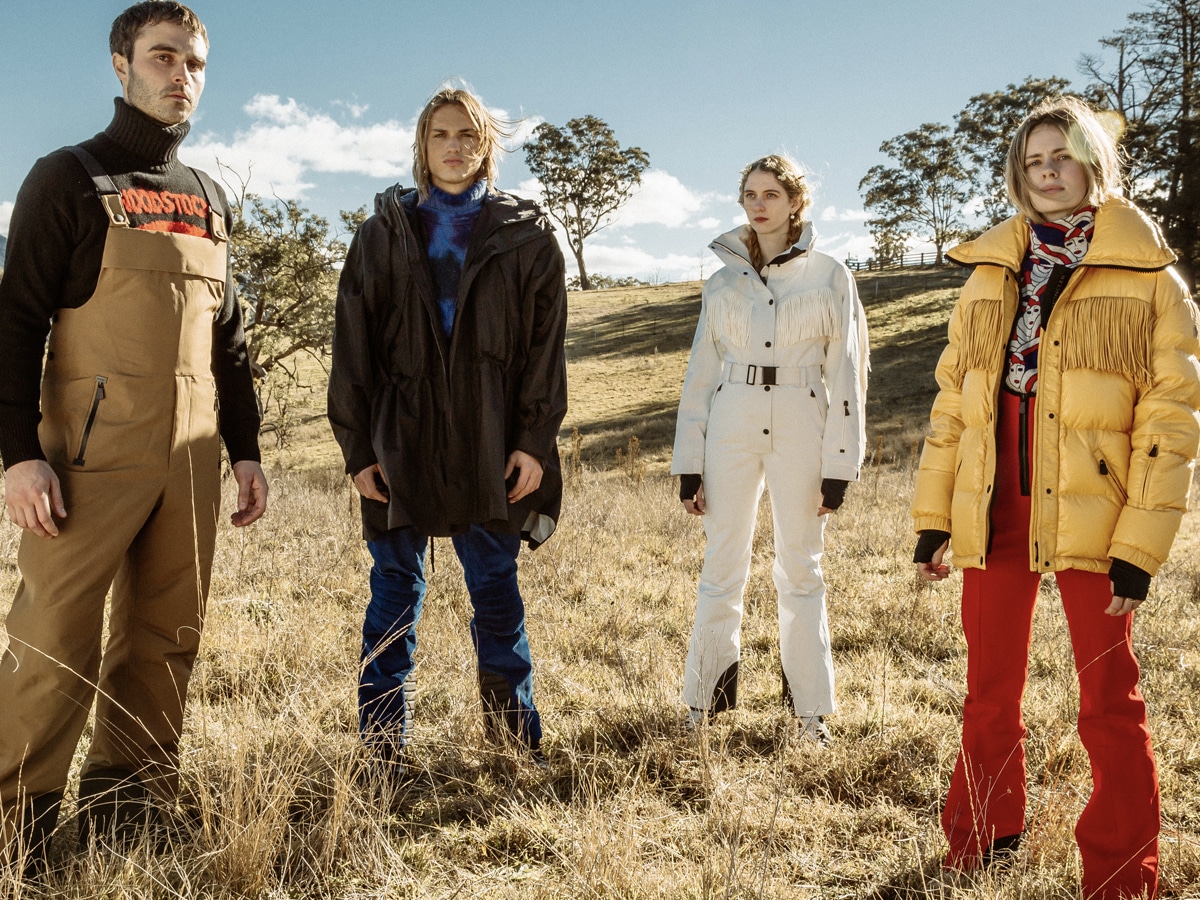 Moncler Genius Launches 7 Moncler Fragment By Hiroshi Fujiwara
The latest instalment of the MONCLER GENIUS WORLD TOUR 19-20 has launched, with 7 MONCLER FRAGMENT, designed by Japanese designer and musician Hiroshi Fujiwara. In his collection, Fujiwara infuses vintage and military styles with urban and tech references. 7 MONCLER FRAGMENT features several Aviator references as well as notes of Americana and Mod. A collaboration within a collaboration, Fujiwara also teams up with Pokémon for logo t-shirts and an all-over print on one of Moncler's signature down jackets. 7 MONCLER FRAGMENT sees Fujiwara imbue Moncler's technology and craftsmanship with his unique cultural references and perspective.
Chanel SS20 Runway Show Has A Party Crasher
French comedian Marie S'Infiltre crashed the Chanel runway show in Paris; jumping up onto the stage dressed in her own vintage Chanel before walking and posing with the models until model Gigi Hadid escorted her off the stage. Speaking about her stunt, Marie S'Infiltre said that the fashion industry " too far to take seriously something that is not serious… We're talking about clothing. It has to be joyful; it has to be funny, it has to make people happy. And I think nowadays, fashion doesn't make people happy. It makes people ridiculous and pretentious."
Serena Williams Teams Up With Nike To Create A Design Apprenticeship
Serena Williams is launching a new design program with Nike. Called Serena Design Crew, the program will see forty up-and-coming New York designers will take place in the apprenticeship, with ten being selected to work in the Nike headquarters. The final apprentices will create a capsule collection alongside Williams and Nike's designers.
"I wanted to introduce a special collection," Williams said of the inspiration behind Serena Design Crew, "and with my role in Nike and what I do just in general, I always want to make sure that we are able to increase diversity and inclusiveness. I thought it was a great way to partner with them."