Fendi Gets Technical with SS21 Active Collection
Spearheaded by fashion visionary Silvia Venturini, Versace's Fall-Winter 2022 Collection is Opulent, Just Not As You'd Think, the brand has launched an expansive lineup of technical outerwear pieces for its SS21 collection. Aptly referred to as 'Fendi Active' the sub-label takes hints from the sport of basketball, most evident in its headlining Fendi Flow sneaker.
You'll also like:
10 Best America's Cup Watches in History
Divine Intent: A Limited Release Signet Ring Inspired by The Balvenie
Fendi's Dope Lunar New Year Collection Celebrates the Year of the Ox
Outerwear pieces feature a multitude of logos, with traditional 'FENDI' prints lining the gold bomber and workout set. A theme that extends to the shorts and tank tops where you'll find a plethora of Fendi monogram logos. Reflective hues of silk champagne, silver and bright white make up the palate which transitions into the yellows and greens seen in the hallmark Flow sneakers.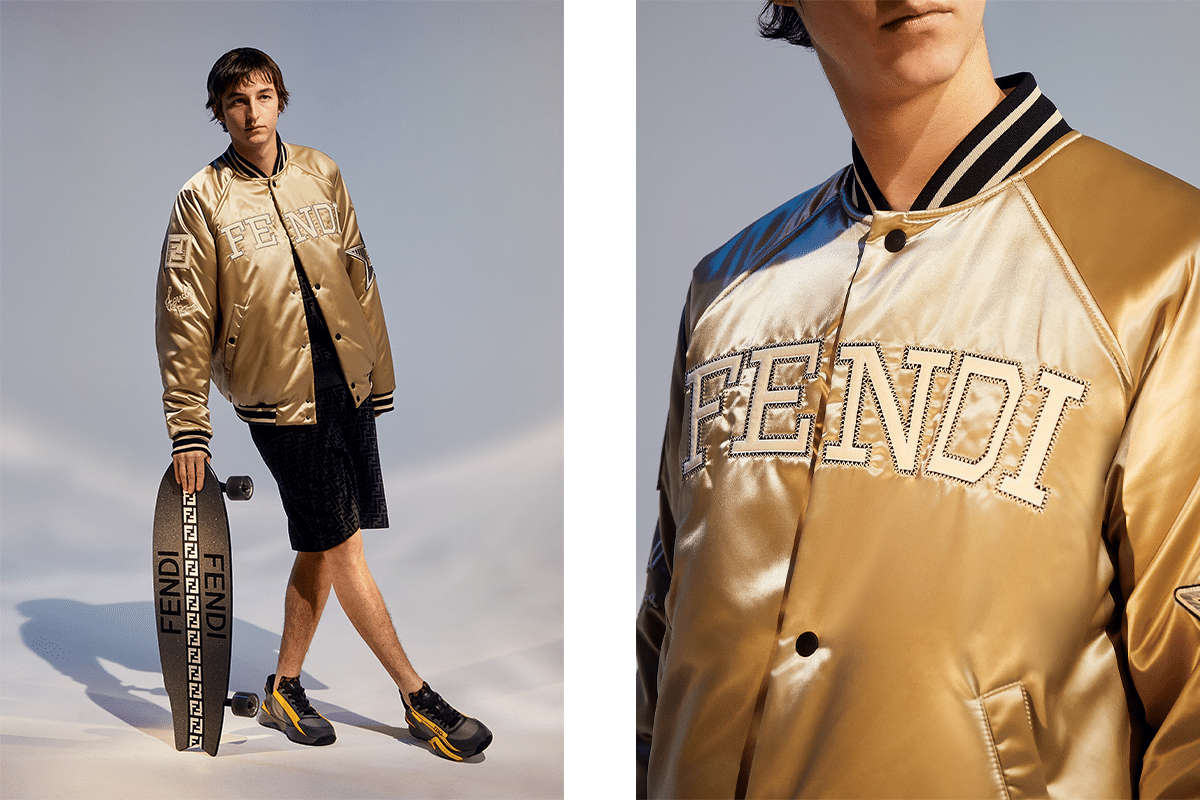 Notable pieces include the white workout set which takes cues from its Basketball counterpart. Mesh panels, removable sleeves and legs easily convert the trousers to shorts thanks to the snap buttons. Even the Fendi Active 'Flow sneakers' embody a silhouette that screams 'court ready'. Our favourite piece would have to be the skateboard, and yes, we've seen designer skateboards before. But this piece would still be great to hang on the wall of every hypebeast's mancave.
The Active collection is available now via Fendi's You Can Now Shop with an Artificially Intelligent BAE and stores.
R.M.Williams Launches New Collection Born From The Ground Up
You'll also like:
10 Best America's Cup Watches in History
Could This Be the Best T-Shirt Brand on the Market?
Fendi's Dope Lunar New Year Collection Celebrates the Year of the Ox