There's a spirit of renewal in the air and people are finally dressing up and going out in confidence and style. Clothing brand Van Heusen has likewise been reborn by way of modern designs, advanced materials, and a new business philosophy known as 'Life Cycle.' They recently dropped their W22 Collection and it consists of numerous wardrobe essentials, including the Ultimate Suit. This is their most impressive and sustainable suit collection to date and it's tailor-crafted to move with you as you take to the night. Purchase one through Myer or the label's own online store.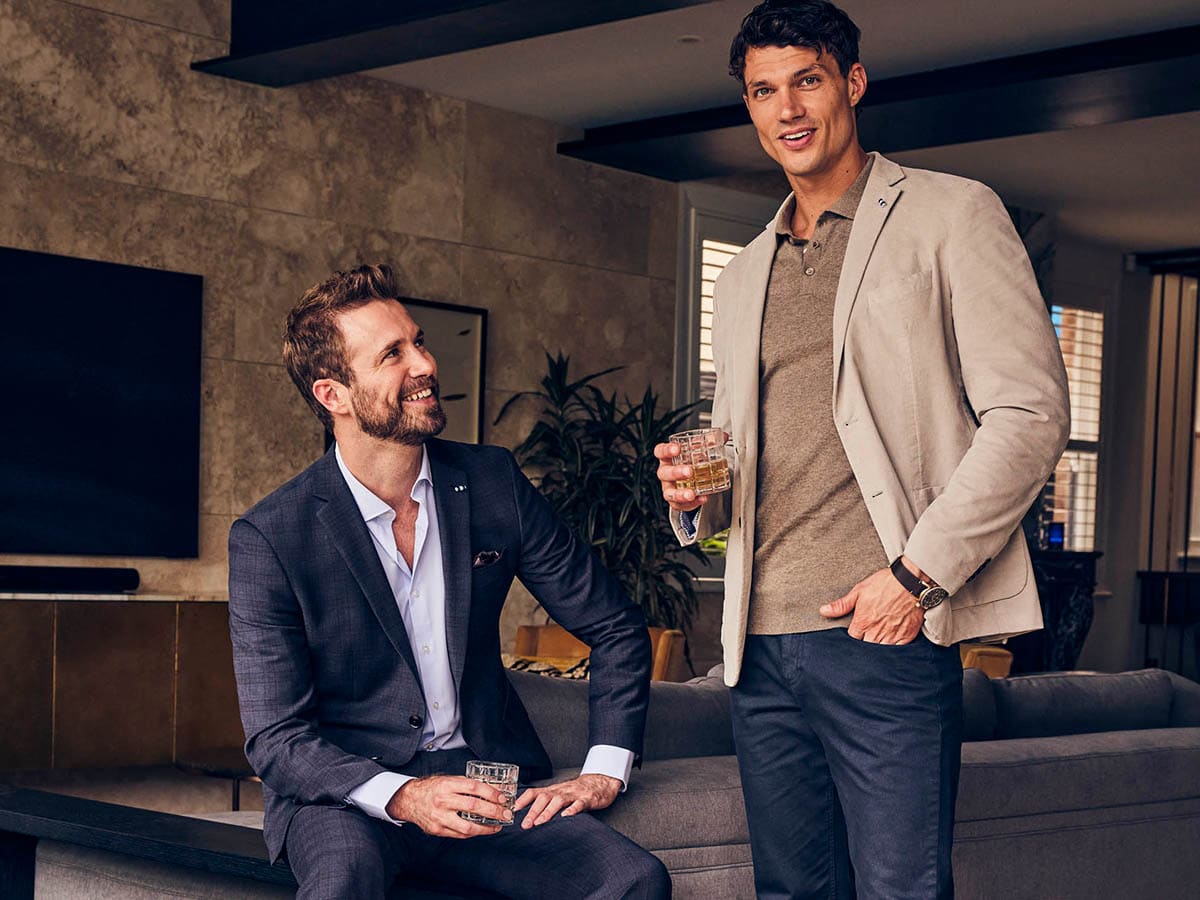 Van Heusen 'Life Cycle'
Whilst Van Heusen has always been a responsible brand, their 'Life Cycle' initiative takes transparency and sustainability to completely new heights. Amongst its slate of key goals is to generate zero waste, drastically reduce carbon emissions, eliminate hazardous chemicals, and innovate for circularity by 2030. They've also set targets to eliminate single-use plastics, use ethical and sustainably-sourced packaging for 100% of their products, foster a diverse workforce, and partner exclusively with suppliers who respect human rights.
The W22 Collection
Van Heusen's new W22 Collection advances the brand's 'Life Cycle' initiative whilst introducing an epic variety of shirts, suits, blazers, chinos, and knitwear. Versatile by design, it spans multiple dress codes and combines effortless style with palpable comfort. The label's DNA has never been more apparent than it is here and the result is a signature capsule of seasonal stunners, which will bring out your best self across a full swath of terrains and occasions.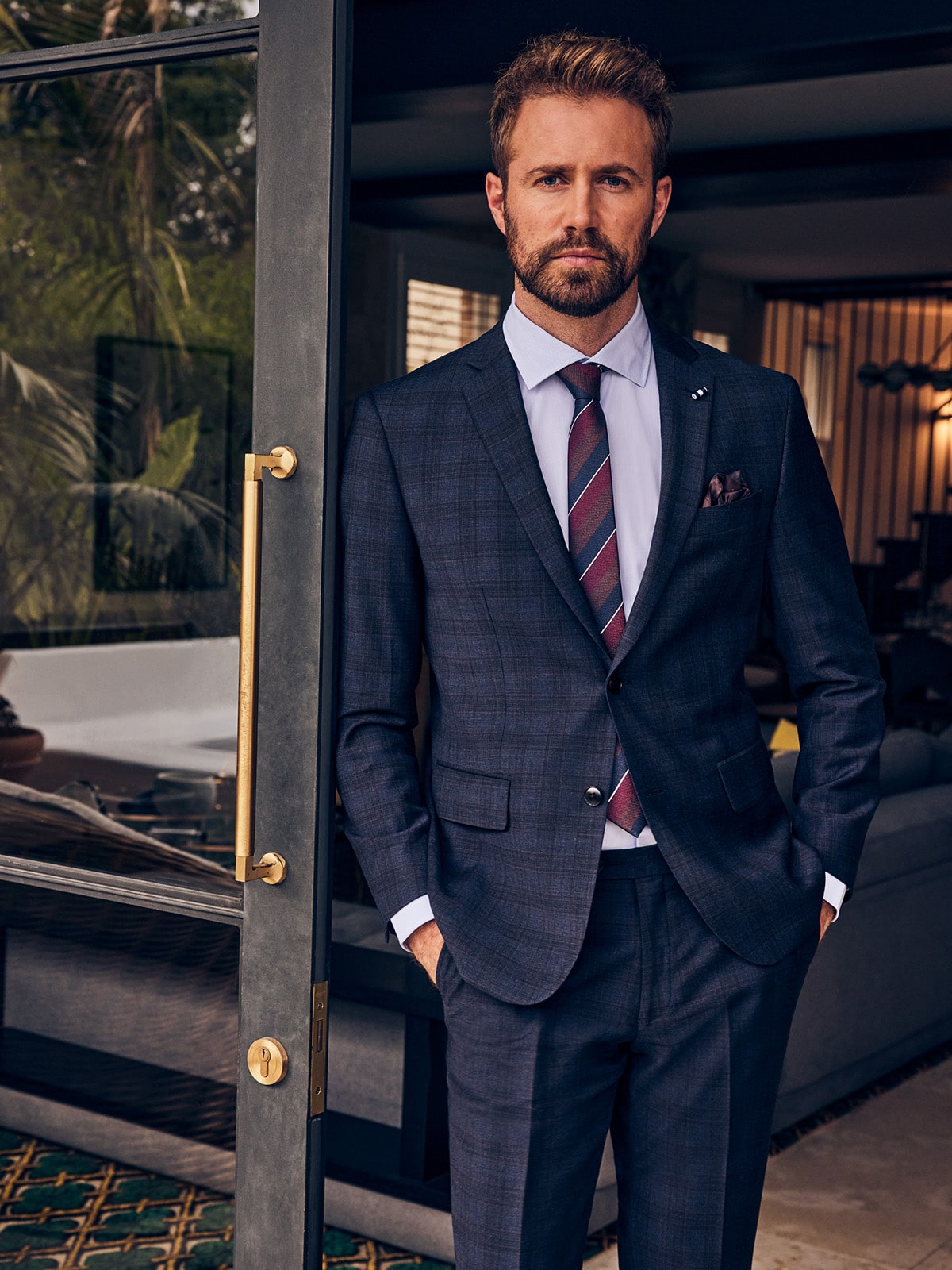 The Ultimate Suit
Bolstered by smart tailoring and a modern sensibility, Van Heusen's Ultimate Suit is their most advanced and sustainable suit collection to date. It uses 4-way natural stretch fabric and breathable wool-blend construction to deliver seamless mobility and comfort in equal measure. That's not to mention the ridiculously approachable price points. Here are some examples: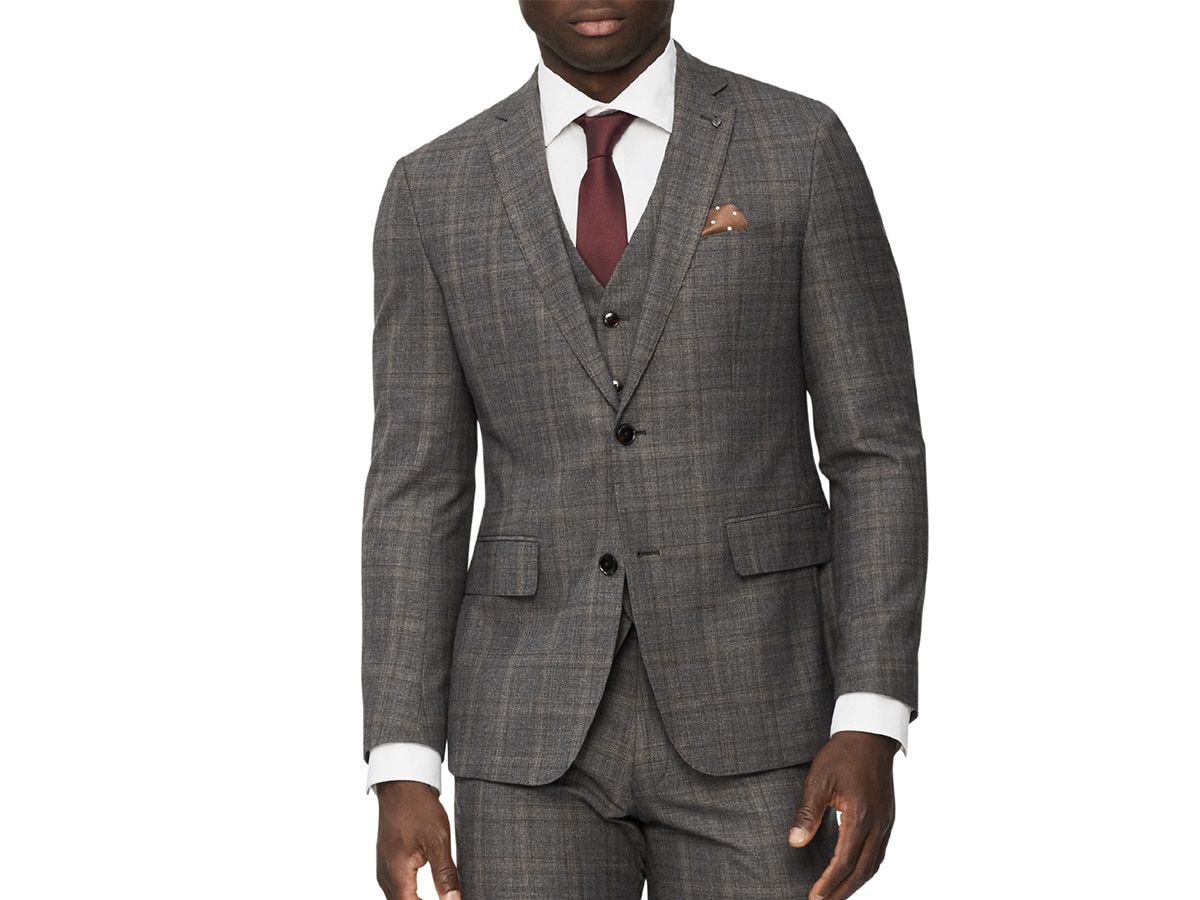 Wool Blend Tonal Check Suit Jacket
This modern suit jacket is tapered down through the waist to generate a sleek and flattering profile. Crafted from a premium soft wool blend with built-in Move technology and a touch of stretch, it's compatible with all kinds of adjoining apparel. Go from business professional to smart casual with the swap of a few garments and see where this baby takes you.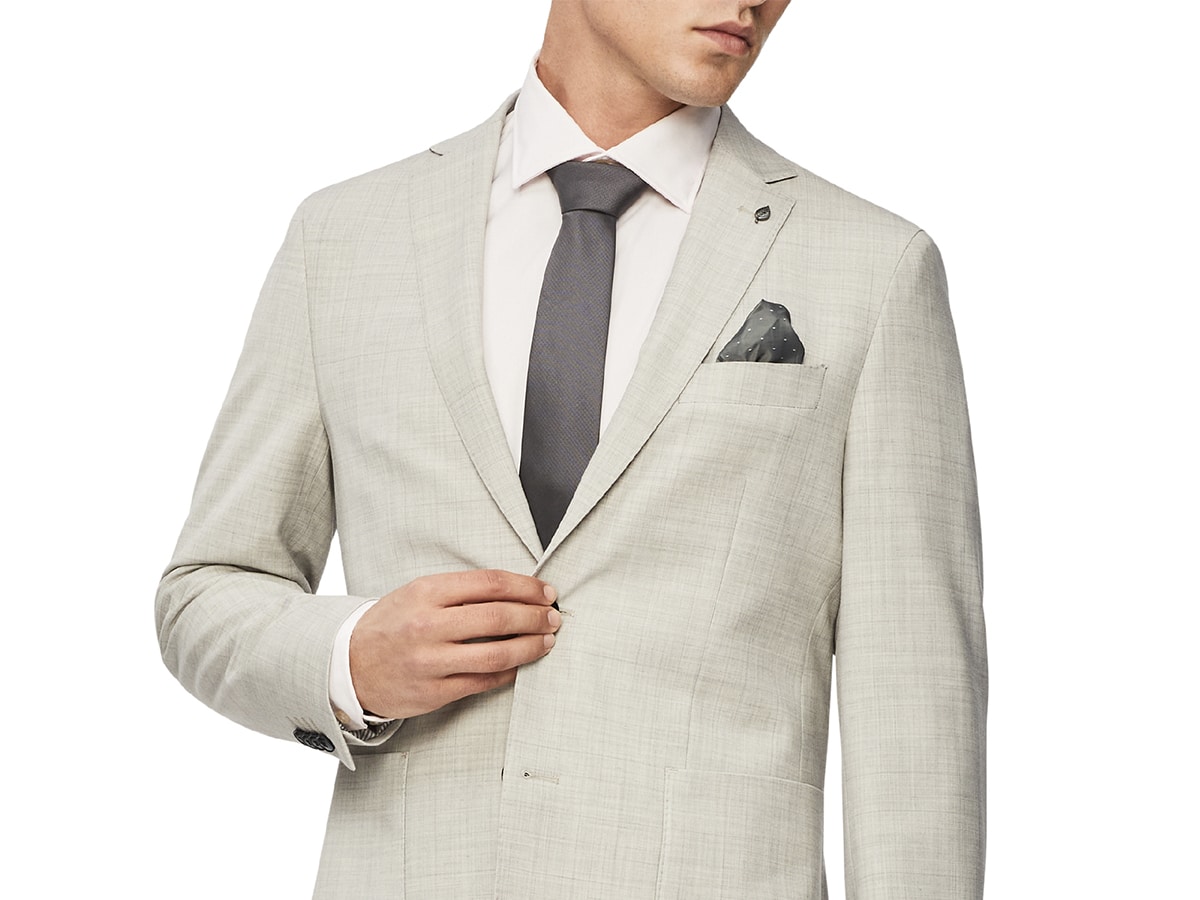 Wool Blend Subtle Check Suit Jacket
Like its handsome brethren, this suit jacket injects a high-quality wool blend with built-in Move technology and the perfect touch of 4-way stretch. It's available in a contemporary slim fit and every bit as versatile as it appears. Whether you're in the boardroom or the bar, you'll render a stylish impression and feel downright spectacular in the process.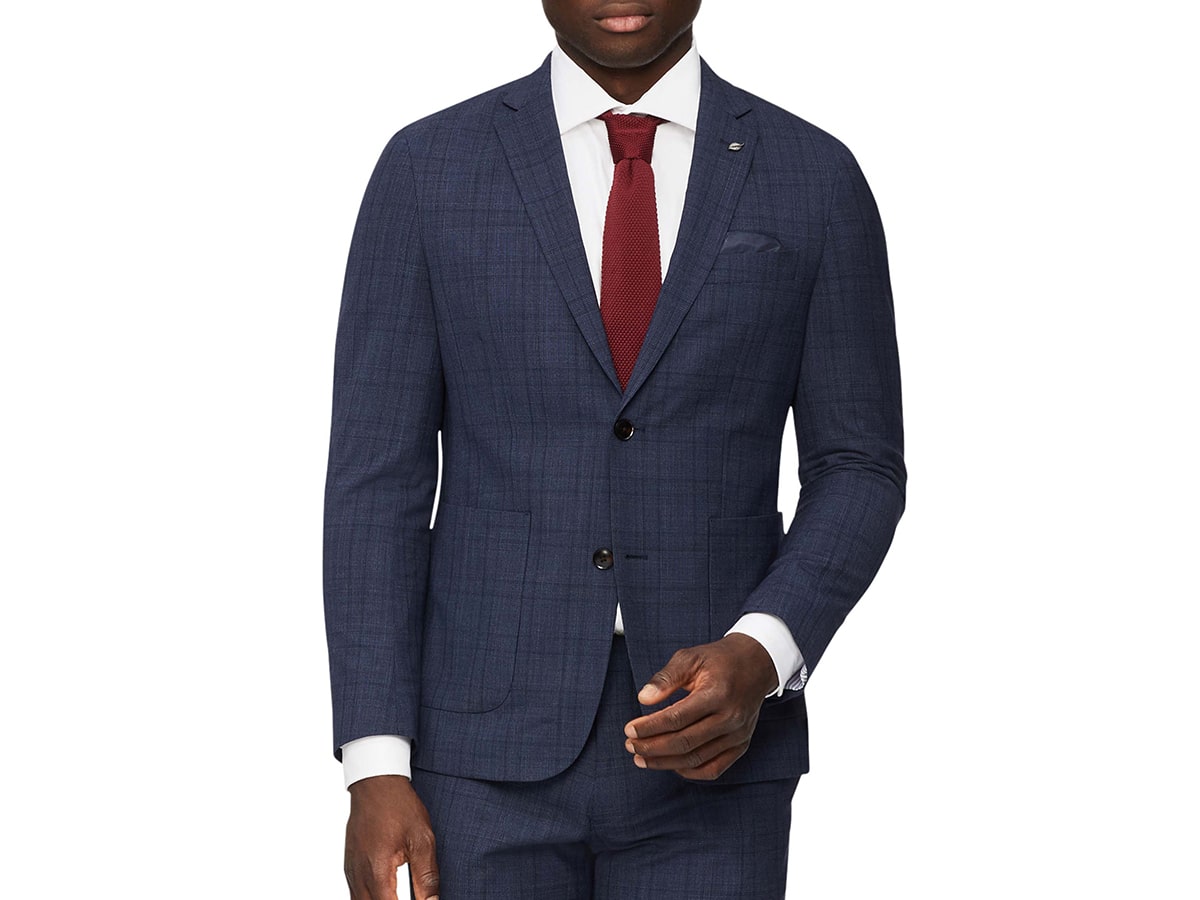 Wool Blend Large Check Suit Jacket
Presented in the colour of ink, this large check suit jacket likewise features premium wool construction along with stretch fabric and built-in Move technology for enhanced movement throughout the arms and shoulders. Thanks to a tailored fit, you'll be looking as sharp as you feel no matter what the environment.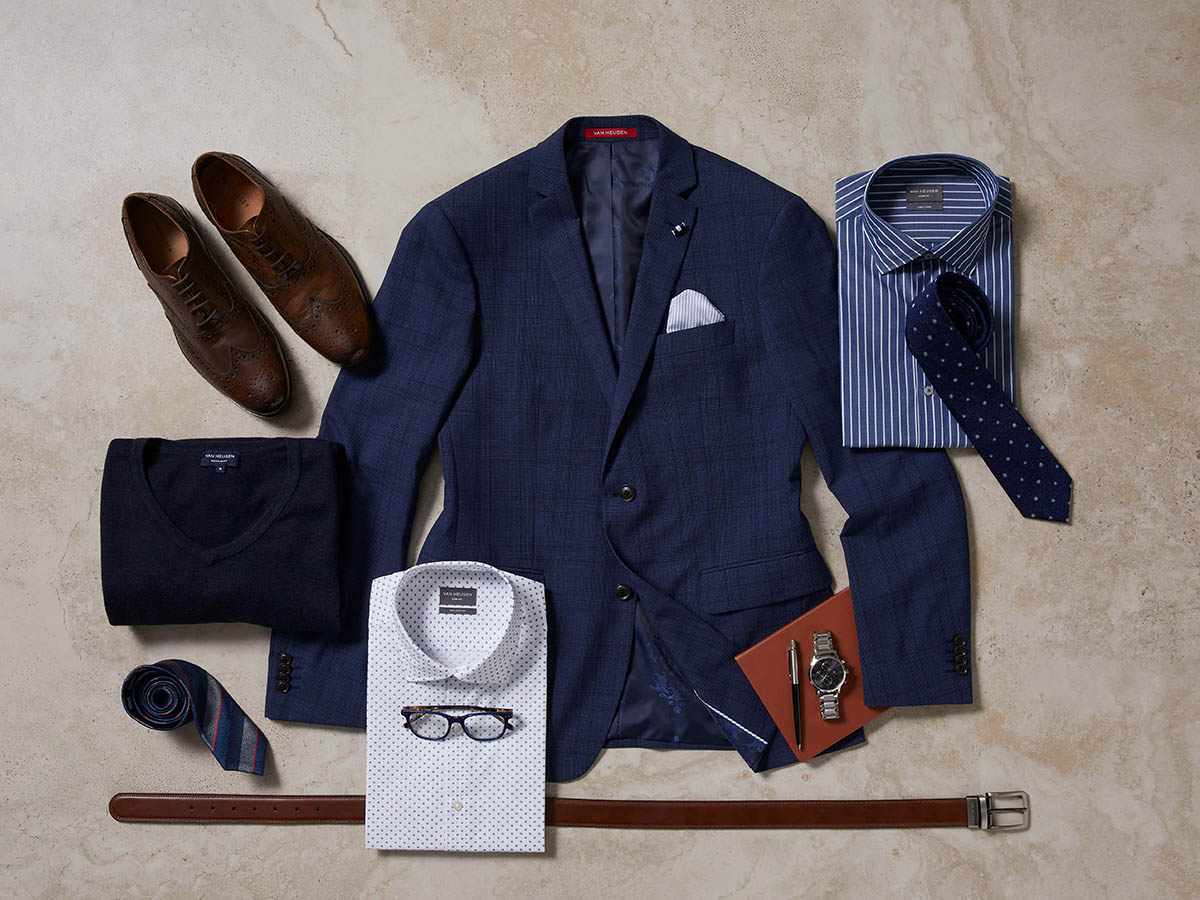 Van Heusen W22 Wardrobe Essentials
Along with the Ultimate Suit, here are the other items you'll need in your winter wardrobe so that you're ready to work and play from anywhere in comfort. Each one is a signature component of your next classic ensemble.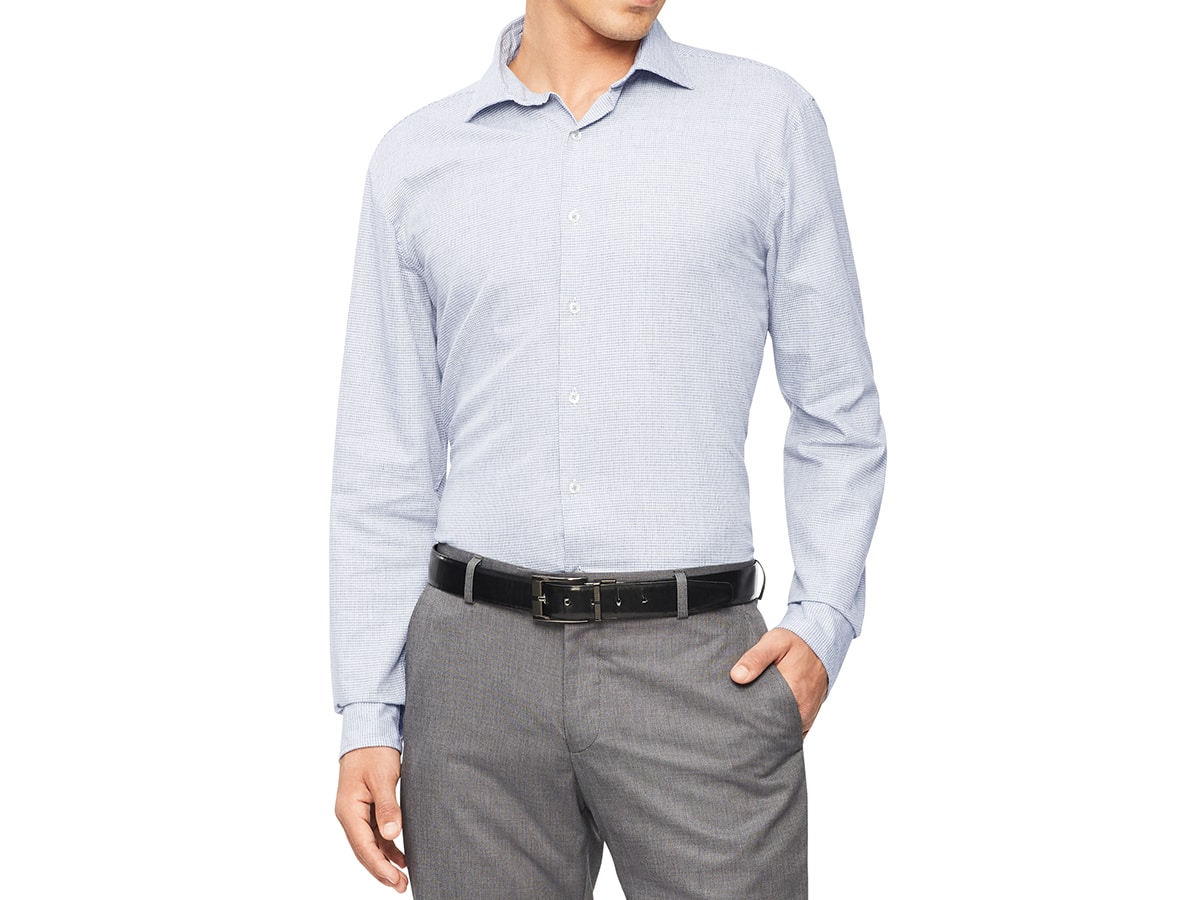 The Tailored Shirt
Blending soft BCI cotton and acrylic, this slim-fit shirt offers natural cooling and a modern silhouette.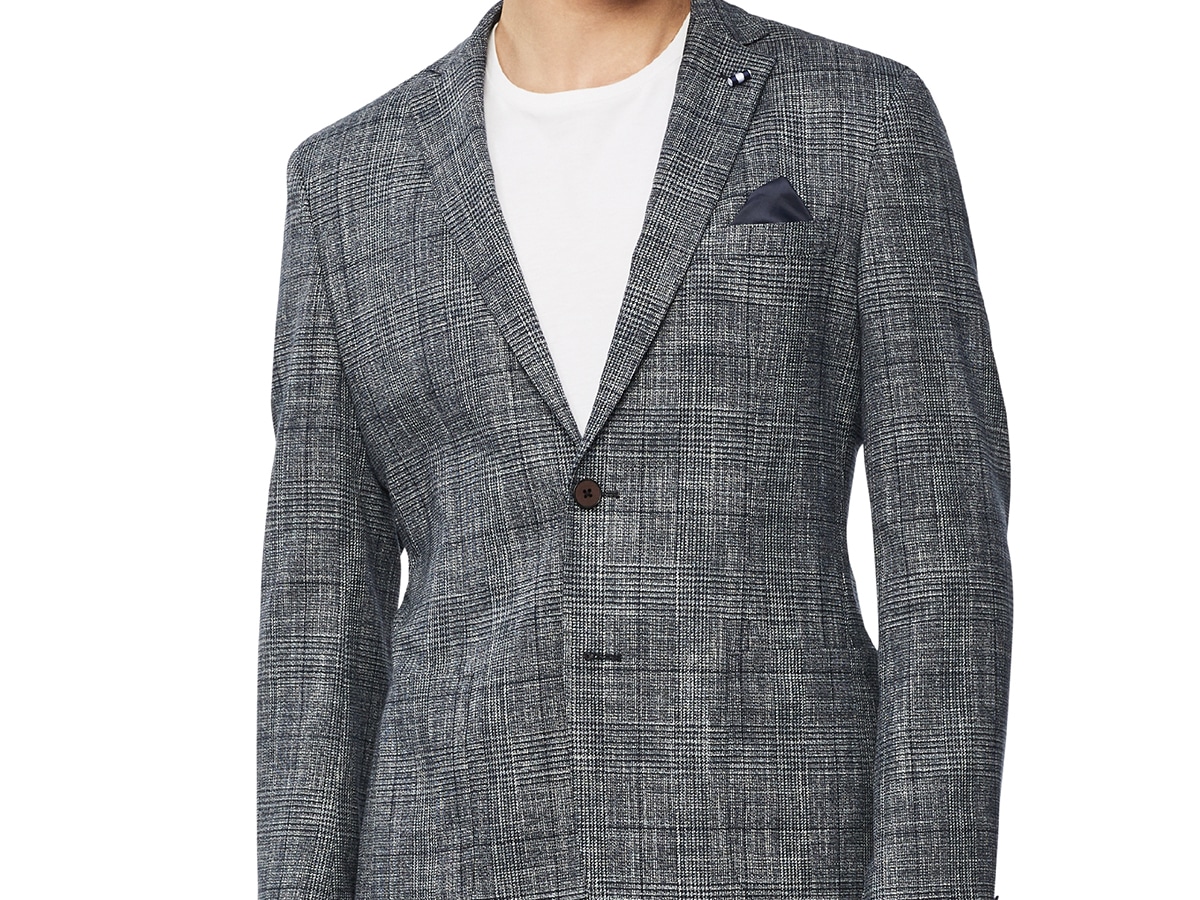 The Blazer
With its regular fit, Prince of Wales pattern, notch-label detailing, and contemporary design, this blazer makes for a smart casual masterpiece.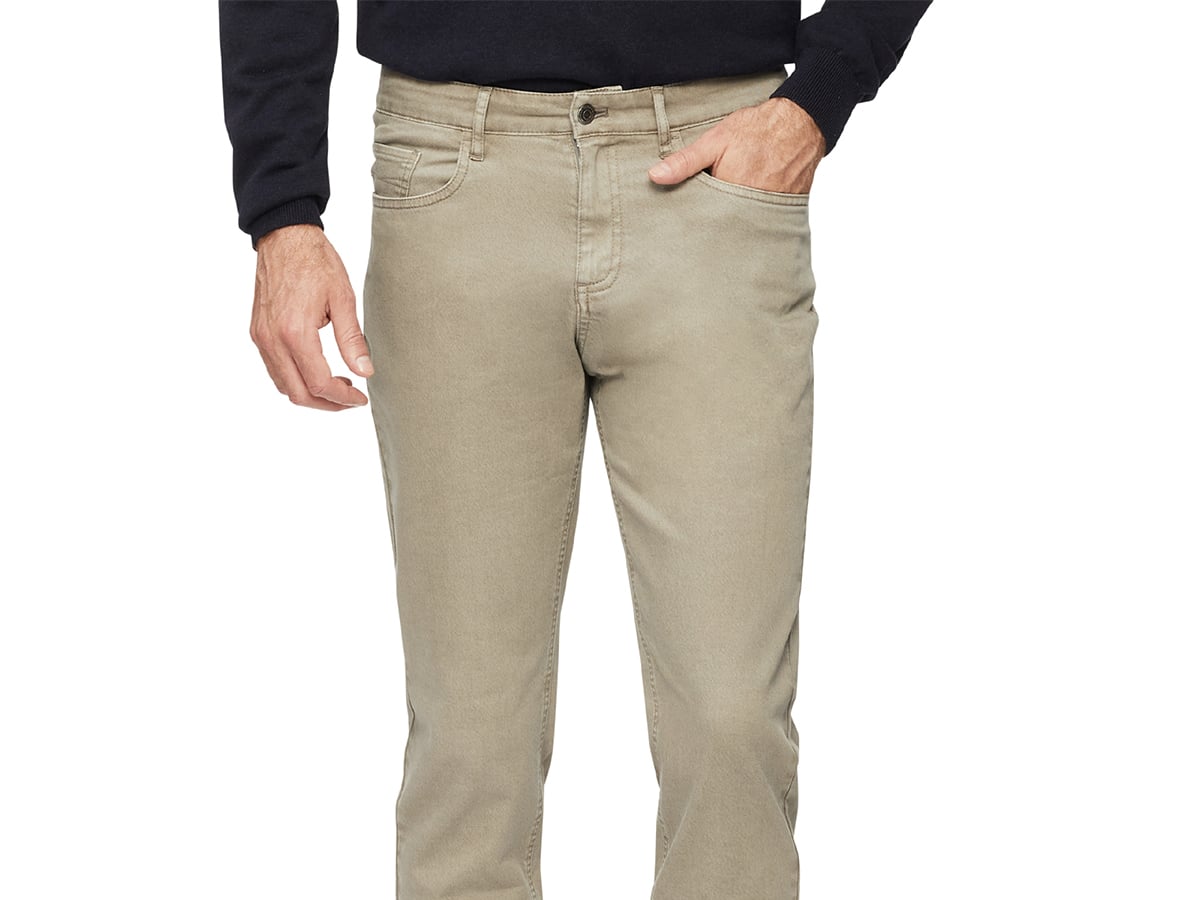 The Casual Pant
This everyday casual pant combines premium cotton construction with a touch of stretch to bring out the best in comfort, which isn't to mention its visual versatility.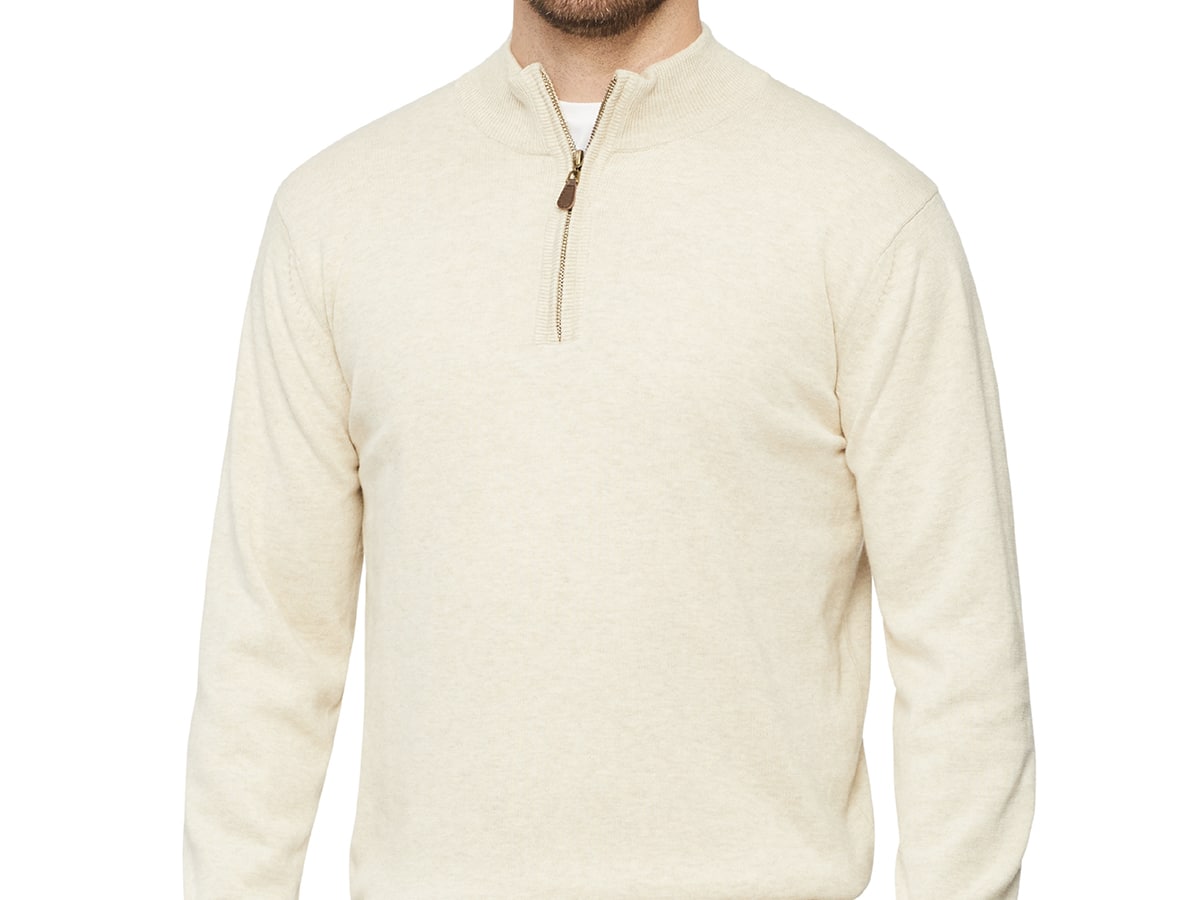 The Knitted Sweater
We're getting all the right vibes from this 100% cotton sweater, which goes as perfectly with smart casual apparel as it does with a modern suit.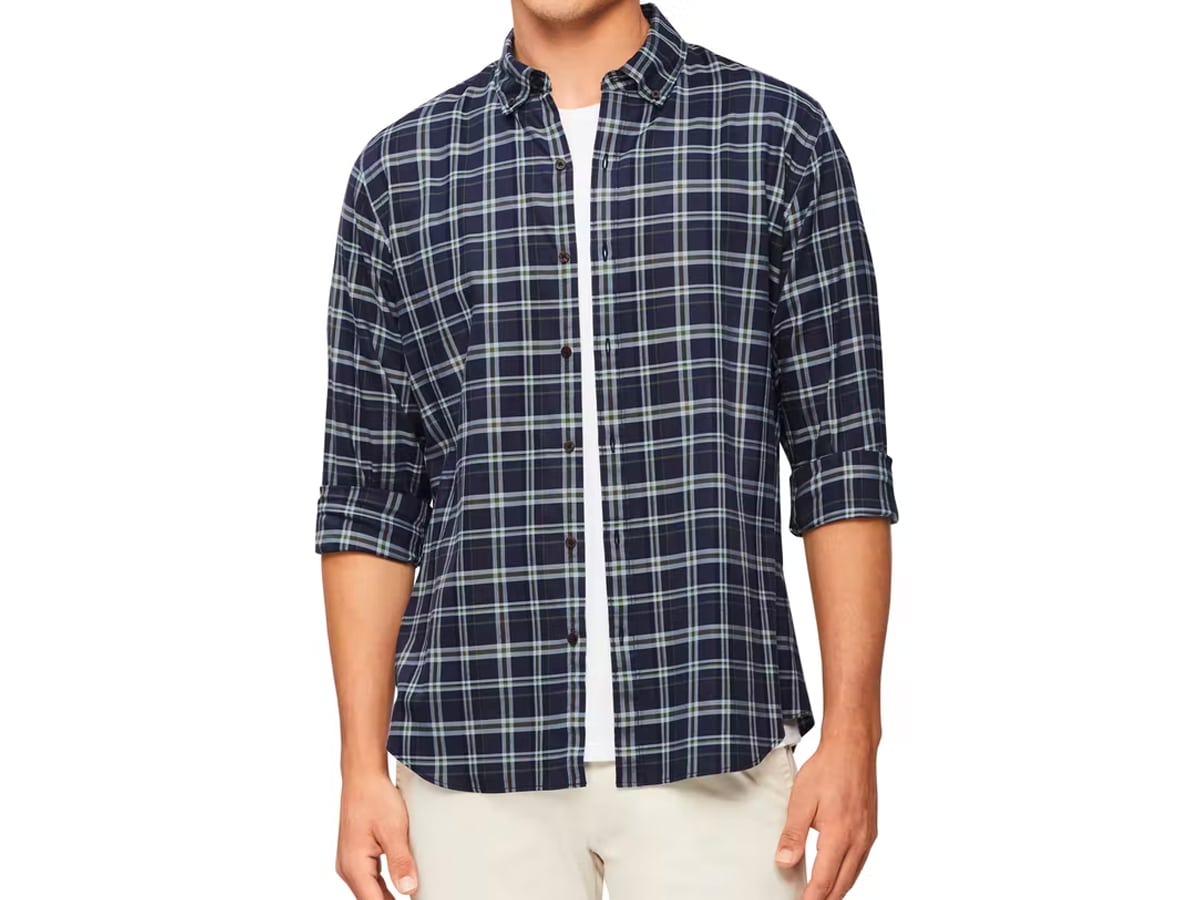 The Relaxed Shirt
This button-up casual shirt blends lightweight cotton with built-in stretch and features a soft and signature twill texture, thereby imparting effortless dynamism and relaxed comfort.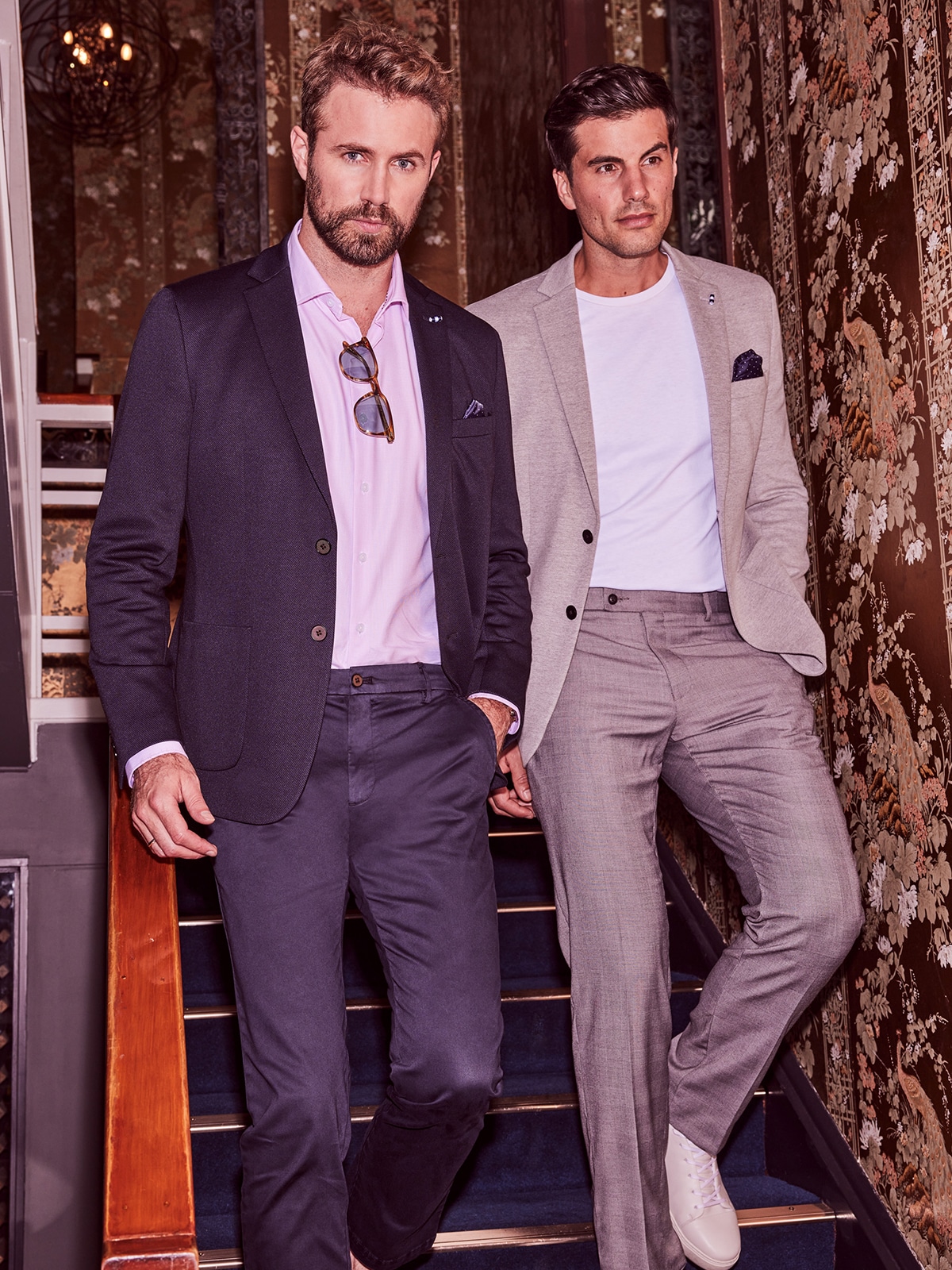 You're geared up to go out and Van Heusen's new W22 Collection has you covered. It goes from work to play and back through the use of versatile designs and advanced materials, allowing you to step out of the office and into the bar without missing a stylish beat. Check out the Ultimate Suit and other essentials and read up on the brand's new 'Life Cycle' initiative, which takes transparency and sustainability as foundational tenets. The future starts now.