There's no arguing that golf has always been cool, but a noticeable rise in popularity has taken place off the back of a global pandemic that resulted in socially-distanced sport becoming the go-to for many.
Younger players and beginner golfers are approaching the sport in record numbers, bringing with them a different perspective on the technical AND visual aspects of the game. We haven't seen young players approach the game in these numbers since Tiger Woods won his first major championship at the Masters in 1997 and the popularity of the sport is refusing to slow down. What many analysts thought was a simple inflection point in popularity due to a health crisis has sustained itself through 2020, 2021 and looks to do the same in 2022.
Who knows exactly what's to blame for the sudden spike, but the more we see Drake, Schoolboy Q and Steph Curry appearing on the green, the more we feel this moment is worth documenting. Starting with the fashion side of things.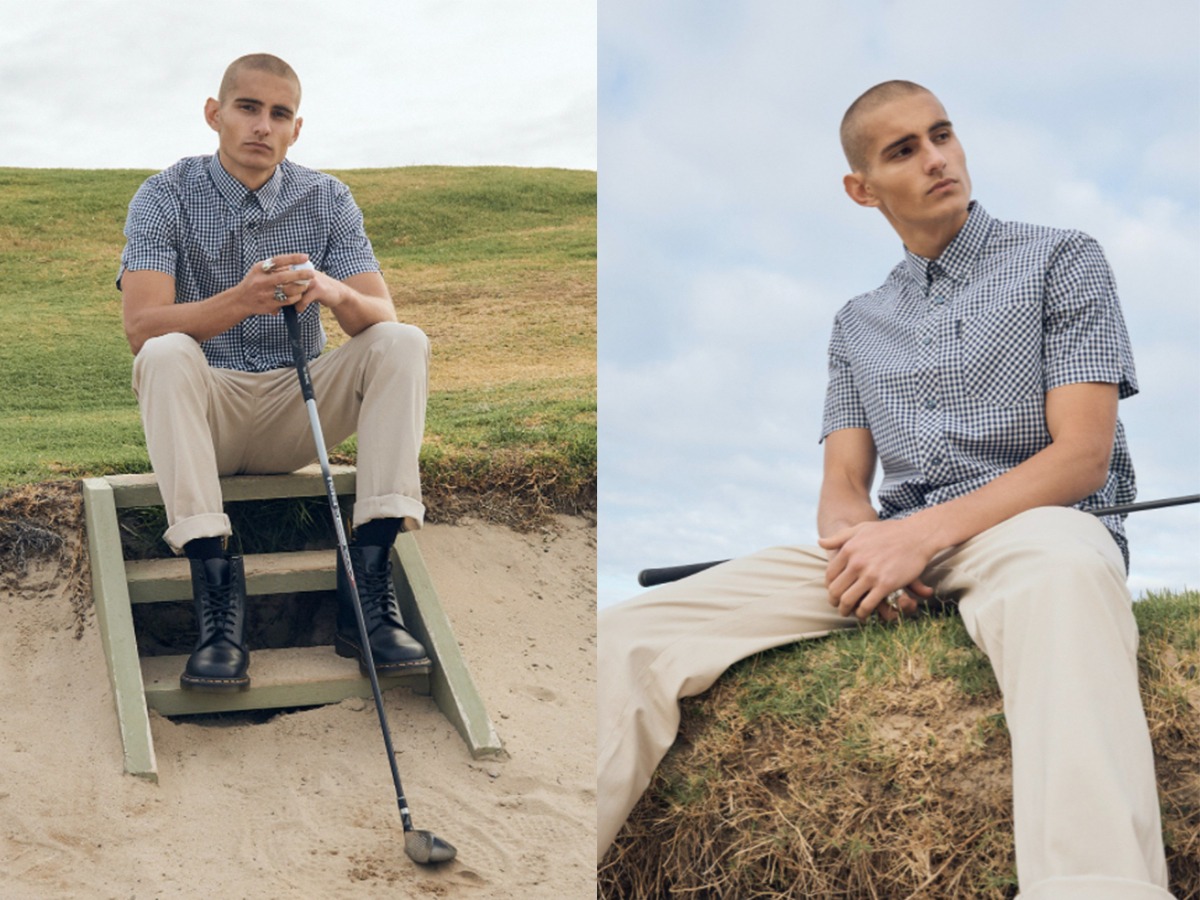 The Rise in Popularity of Golf
In 2020 alone, more than 24.8 million people played golf in the U.S. That's up more than 2% year-over-year and results in the largest net increase in 17 years, according to the National Golf Foundation. We also saw the biggest increase in younger players, with the largest increase in beginner golfers since 1997 – and that's the year Tiger Woods won his first major championship at the Masters.
When you consider it's been two years since the pandemic first hit you might expect the player base to be declining off a strong 2020 surge. Wrong. Looking at the data provided by the National Golf Foundation, through the peak of golf season in the U.S. (end of July) the number of rounds played in 2021 was up 16.1% compared to 2020. Further speaking to the popularity of the sport that continues to grow at an exponential rate.
Maybe the most striking indicator of the new breed of golfer lies in the demographic data splits for 2020. Almost forty-four per cent of people who played a round of golf on a course in 2020 were under the age of 40, and nearly the same amount of people in their 30s played golf as those in their 60s, according to data provided by the NGF.
Why is this striking? It's influencing fashion. Let's explain.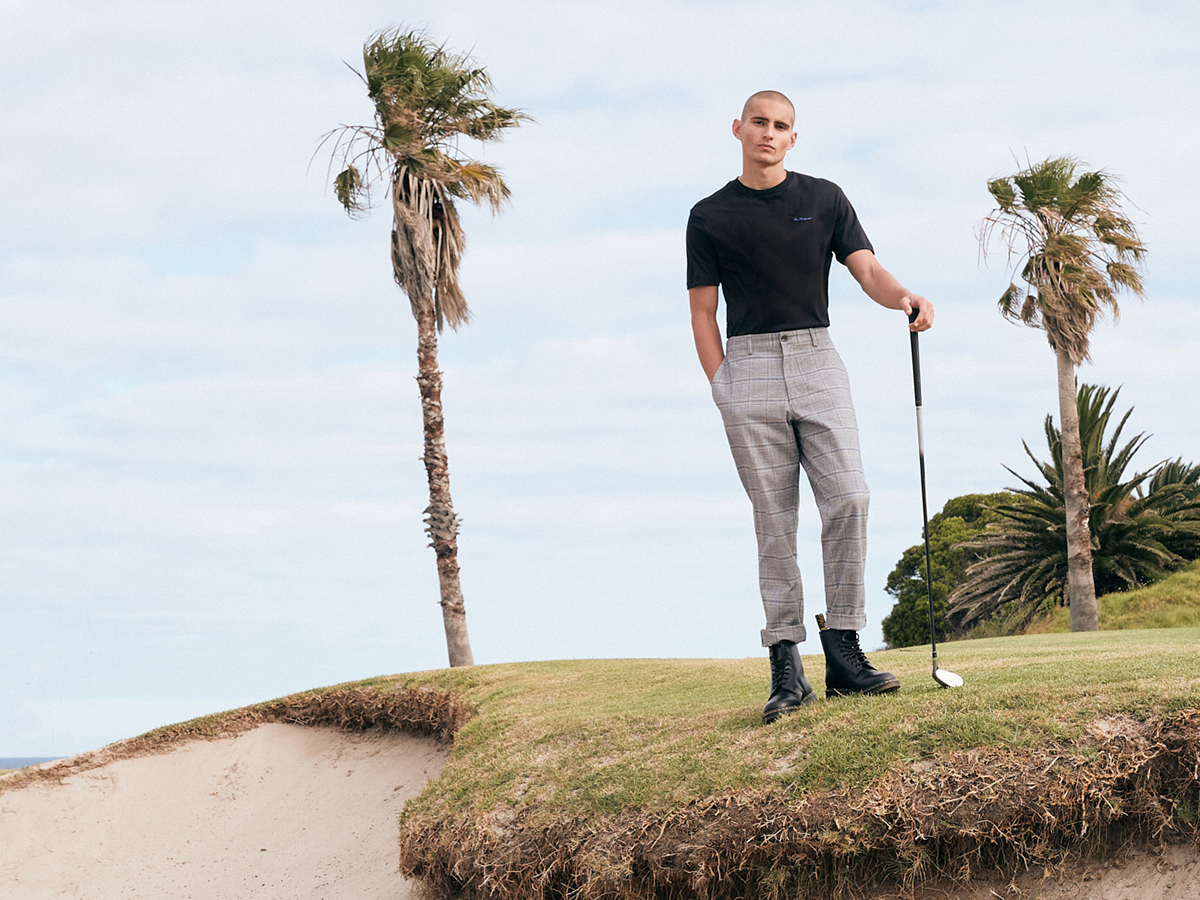 What that Means for Golf Fashion
While there's no denying your average clubhouse will remain littered with the fashion 'uninterested,' a new crop of style-conscious players are doing their part in re-branding the golf aesthetic for the rest of us. What was once room for oversized polo shirts, hideous coloured trousers and hand-me-down playing shoes is now a place for personal expression by way of fitted polo-shirts, embroidery, and tapered trousers. The general style may not have changed much, but a number of brands are helping the cause by doing away with the ill-fitted golf wear for stylish alternatives.
Once a breeding pot for a crowd of logo wearing 'walking billboards' has made room for minimalist branded pieces that let the cuts, materials, and style shine through. In other words, we're talking about real fashion and it's something that the golf genre is experiencing with an injection of freshness off the back of a renewed player base. We asked Agustin Parini, Greenkeeper at Eastlake Golf Club, what he's seeing out on the course.
"It's about personality. What I've noticed lately is people are keeping the buttoned-up stereotype of clothing but giving it a twist with bright colours and stylish prints. Instagram has impacted what people are wearing with brands breaking ground by targeting particular categories. For example, golf gloves used to only be white and now people wear them in hot pink, orange and yellow. There is no set uniform." said Parini.
As Parini eluded to, the golf aesthetic, to its core, remains almost identical to that of yesteryear. Looking back at the greats including Arnold Palmer, Jack Nicklaus, and Tiger Woods shows us little to reside in terms of style. What these golfing legends wore on the course resembled that of which your average stylish person would wear to a Sunday lunch. Mostly ignoring the choice of footwear and focusing on trouser choice, polo shirts, cardigans, and vests. Today, this sentiment remains true, however, thanks to a new crop of athletes such as Viktor Hovland, Will Zalatoris, and Xander Schauffele, it elevates itself to meet the demands of what we're calling the new golfer.
As fashion continues to evolve off the back of a streetwear boom that occurred in the mid-2010s, the new golfer is primarily made up of a younger audience that's noticeably more fashion savvy. The subcultures of skate and surf were first influenced by this crowd, now, its golfs turn to make par. Searching for a refreshed aesthetic while remaining respectful and true to the old guard has resulted in a range of fit-for-purpose ensembles that are equally at home on the course as they are in the clubhouse. Let's take a look at some of our favourites for argument's sake.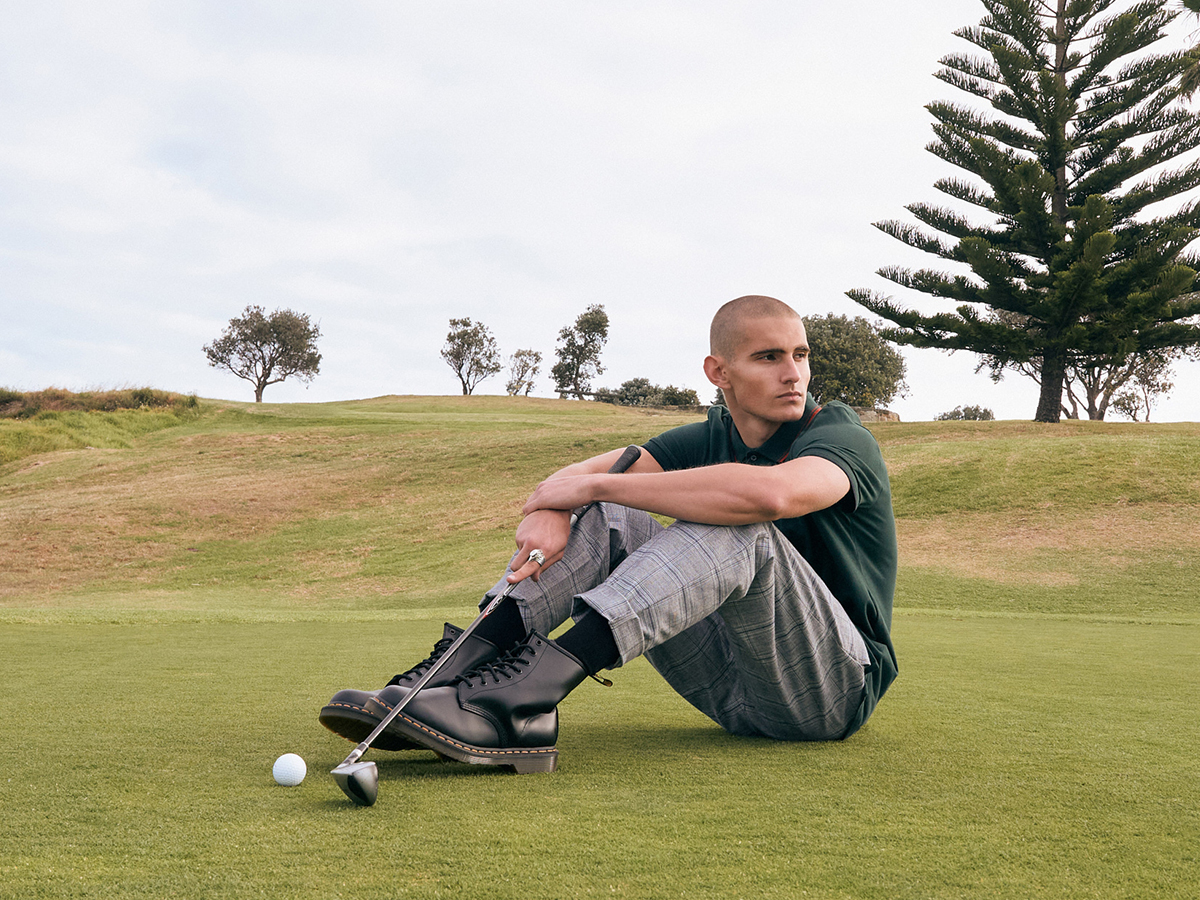 Our Favourite Ben Sherman Pieces for Golf
Embracing the new and trying something different is a theme exhibited by those jumping onto the golf course for the first time. It's also a theme Ben Sherman has been swinging for the fences at for more than five decades. In the case of golf fashion, it was on the radar of Ben Sherman before it even hit the mainstream, noticing the influence of his signature sharp British style on the golf course for years. Today, we've come full circle with a style that is equal parts clubhouse and course, re-energised by the new golfer. It's fresh, relaxed, and best of all, modern.
We've put together a list of our favourite Ben Sherman pieces equally at home on the green as they are in the clubhouse. This selection of golf clothes promises to help you swing with confidence thanks to a variety of quality materials, comfortable cuts, signature details and most importantly, style.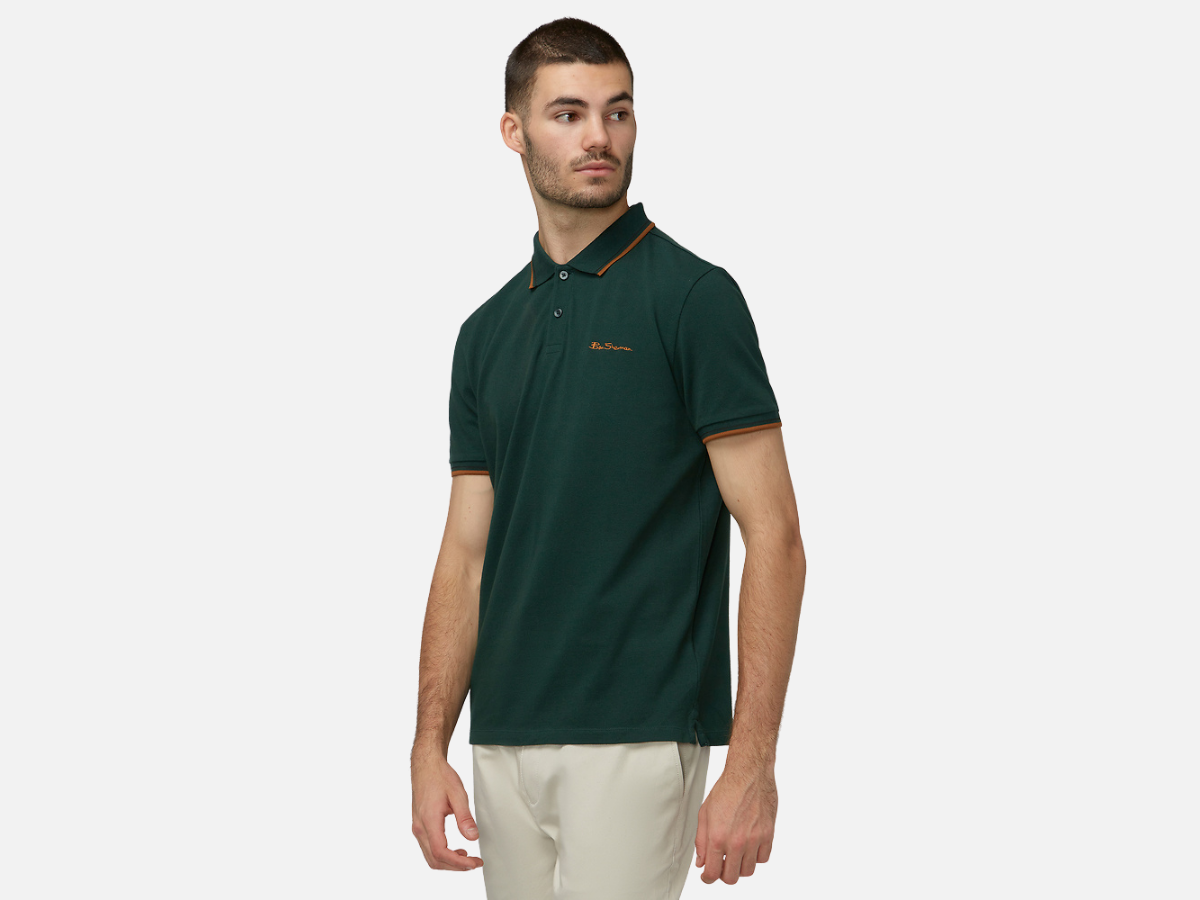 Organic Signature Polo
Ahh, does it get any more classic than a polo shirt on the golf course?! Of course, you're going to need one of these for any outing to the clubhouse thanks to various rules and regulations, but why not adhere to those pesky rules with some style to boot? Made from 100 per cent organic cotton, the Ben Sherman pique polo features contrast twin colour tipping and a two-button placket with a detailed snap-on back collar.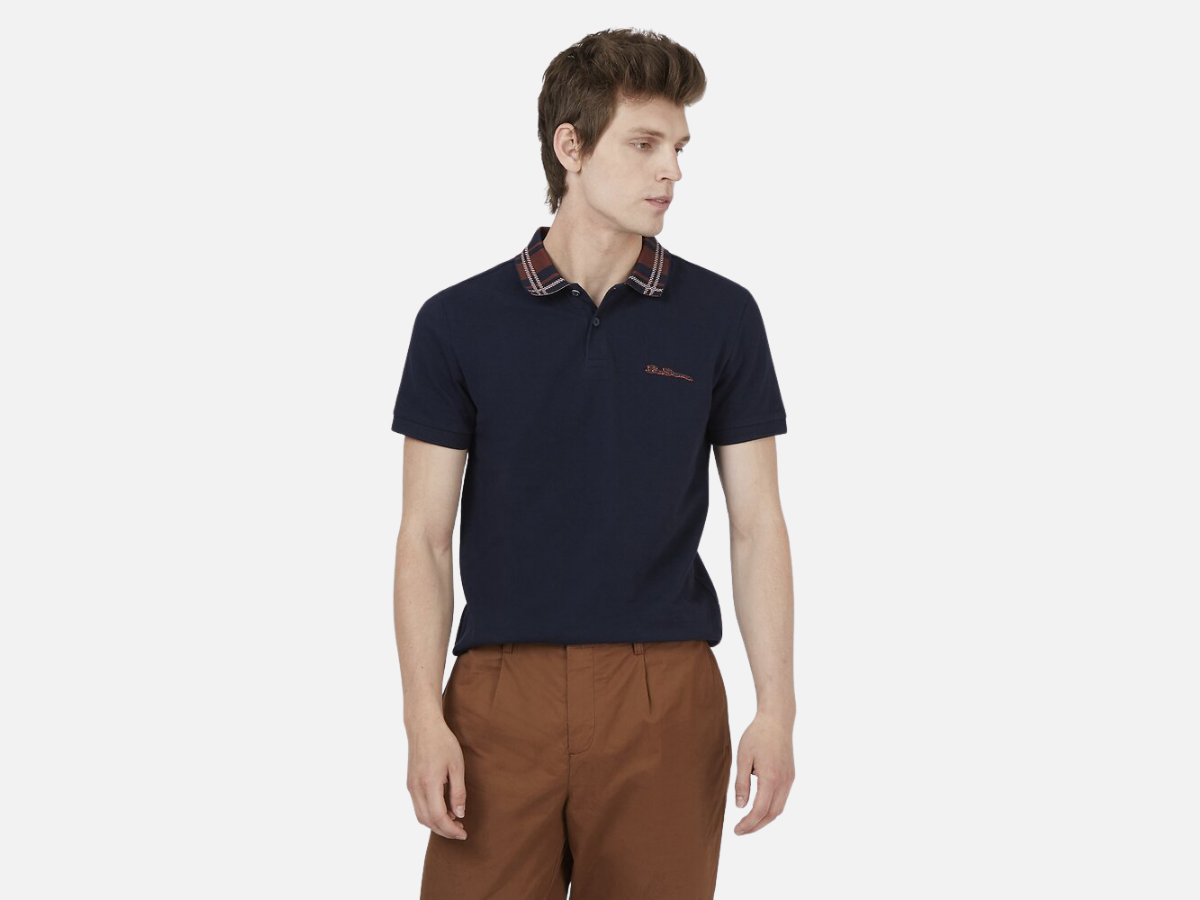 Collar Interest Polo
If we could embody the idea of the new golfer in one piece it would be this. A staple for golfers of all ages, this organic cotton pique polo features 100% GOTS certified organic cotton and an engaging jacquard design to the collar. Pair this one with coloured trousers and matching footwear for a modern golfwear outfit.

Wool Bomber
This perfect partner for a tipple back at the clubhouse, this bomber jacket changes things up in a stylish way by applying a woollen twist. A mod-inspired piece that features wadded, quilted lining with two external pockets and a signature branded flag label to the pocket seam. Layer this one with any button-up shirt and you have the perfect 'apres-golf' attire.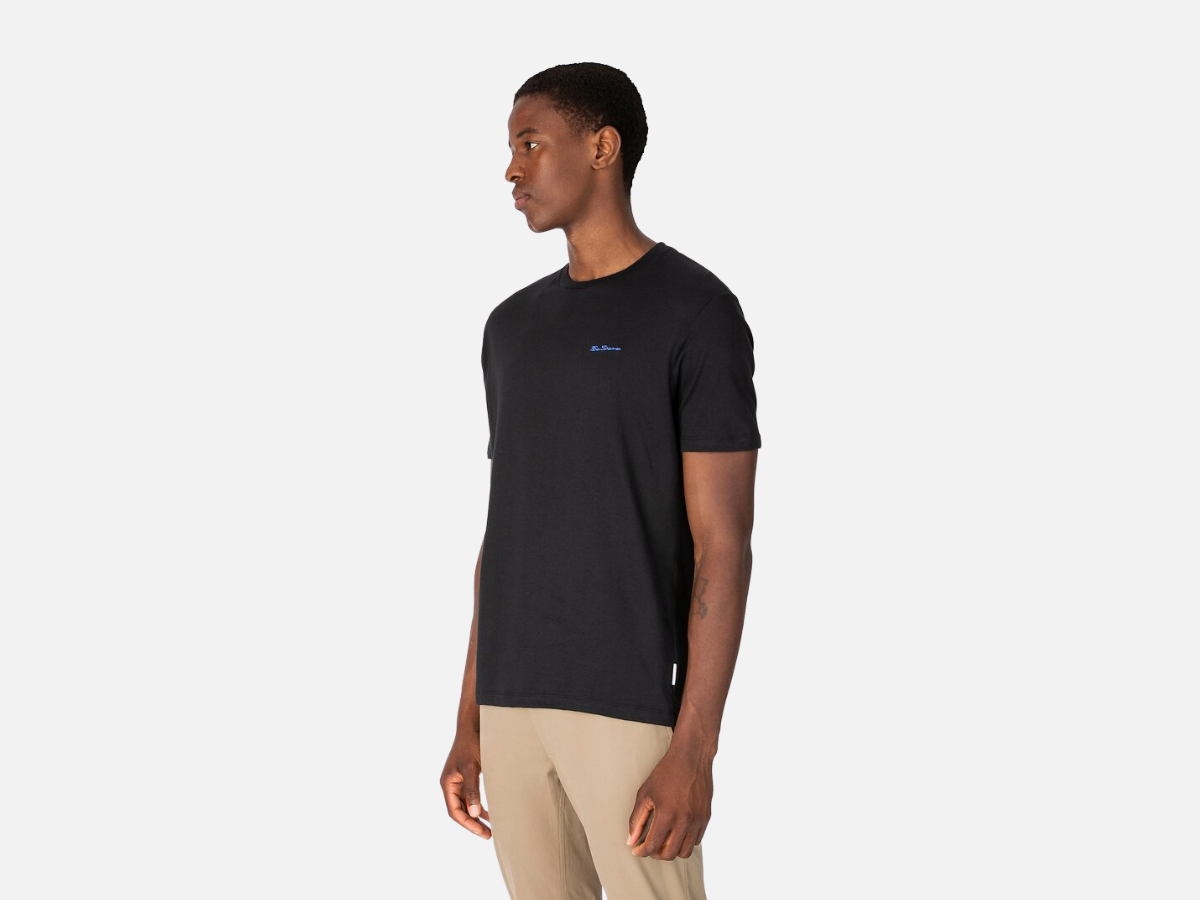 Chest Embroidery Tee
While polo shirts might dominate the conversation, t-shirts are making their way onto the course to shake things up. Dress codes at certain clubs might mandate the use of a collar, however, many are adopting a more practical view of things and this chest embroidery shirt from Ben Sherman is leading the way. Classic fit, short sleeves, and made from 100% cotton it has practicality and style written all over.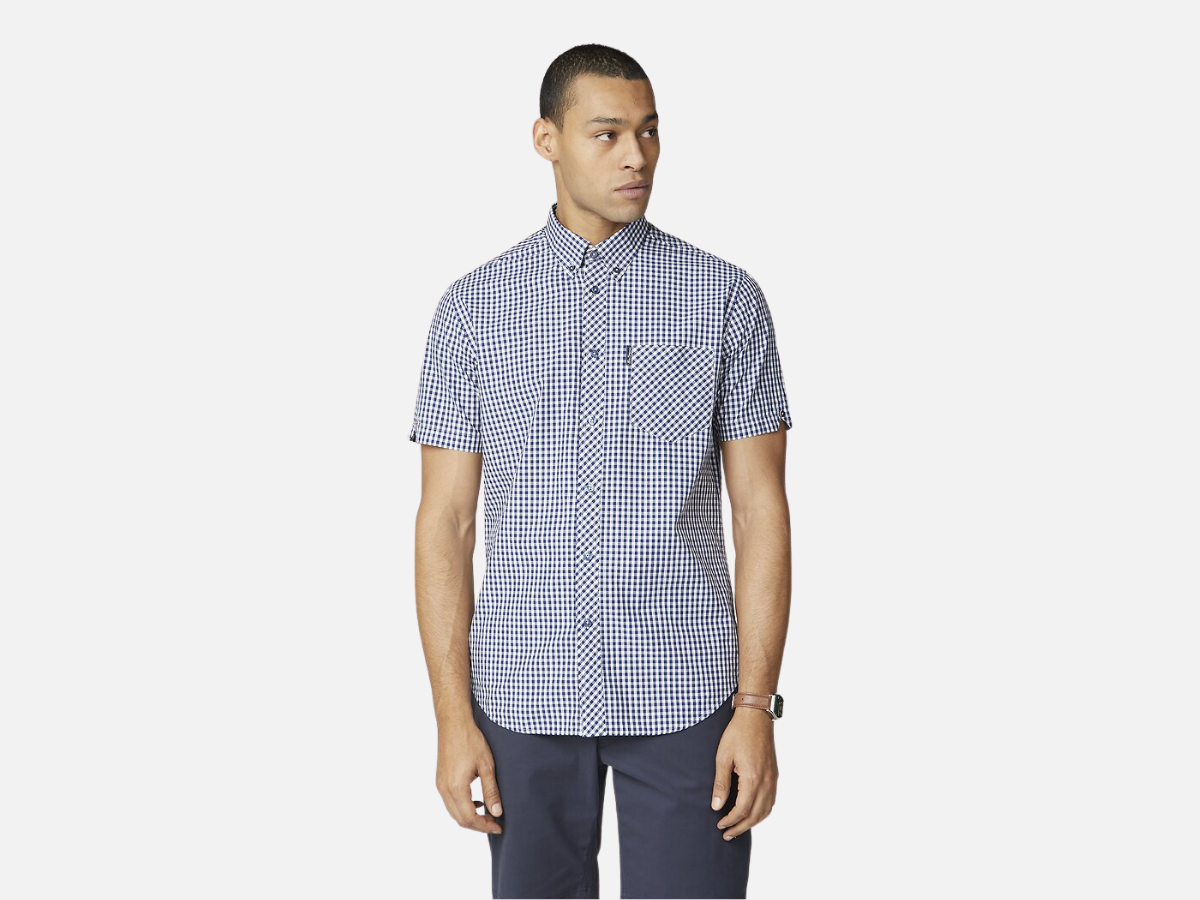 Signature Gingham Shirt
Screaming 'elevated golf wear' this Gingham printed shirt from Ben Sherman delivers all the modern fashion-savvy techniques we look for in golf wear, including; a two-finger button-down collar, minimalist tab branding and back box pleat for comfort when taking those longer drives. You'll only have your swing to think about when rocking this shirt as the fashion side of things takes care of itself. We recommend pairing this piece with any pair of chinos, lock in tiger.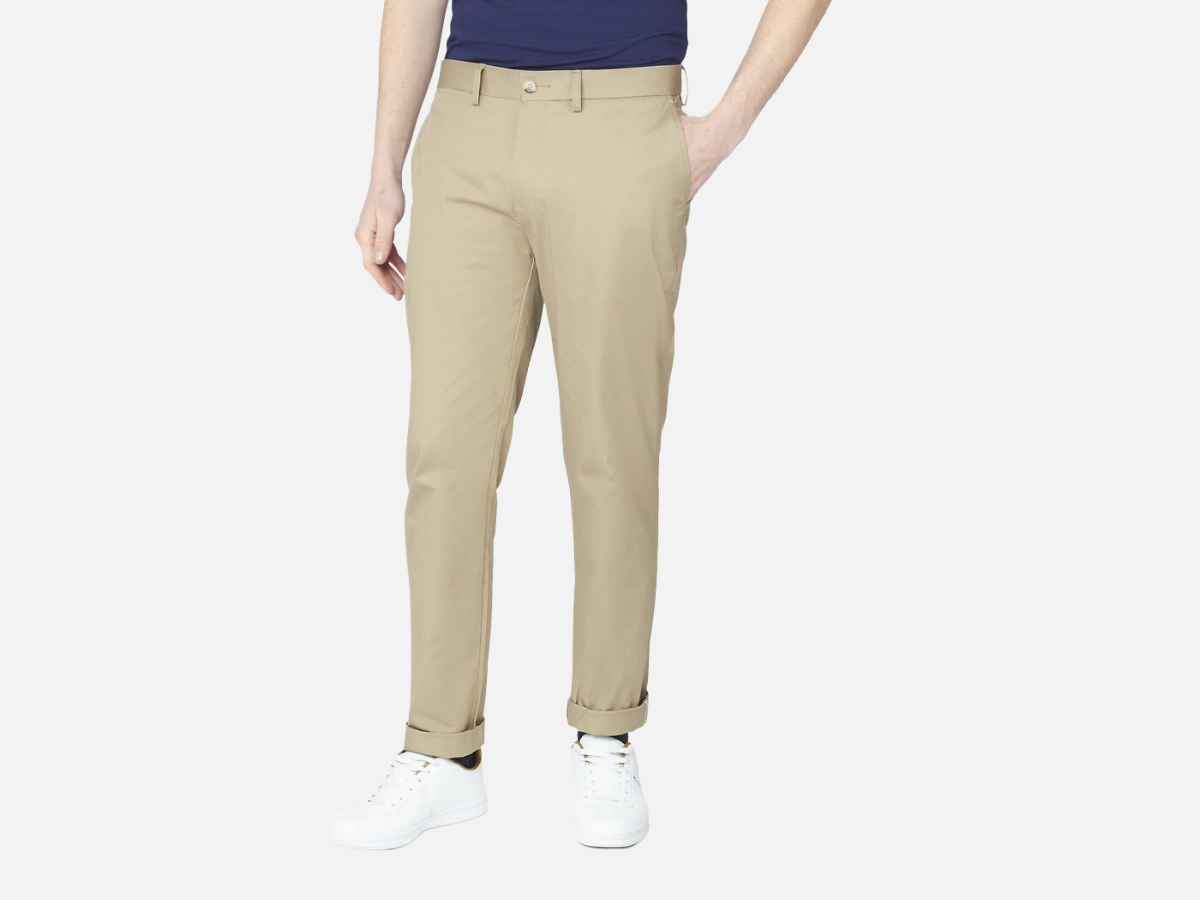 Slim-Fit Stretch Chino
The classic chino pants have been a staple of the Golf Course for decades. Here, Ben Sherman elevates the outdated staple with a modern twist by way of a front coin pocket, concealed zip fly and tape detailing on the turn-ups. As is the case with many modern golf pieces, branding is kept to a minimum with only a Ben Sherman detail found on the label and button-fastening. We recommend pairing these with the Gingham shirt above, or the polo shirt below to have yourself playing as good as you feel.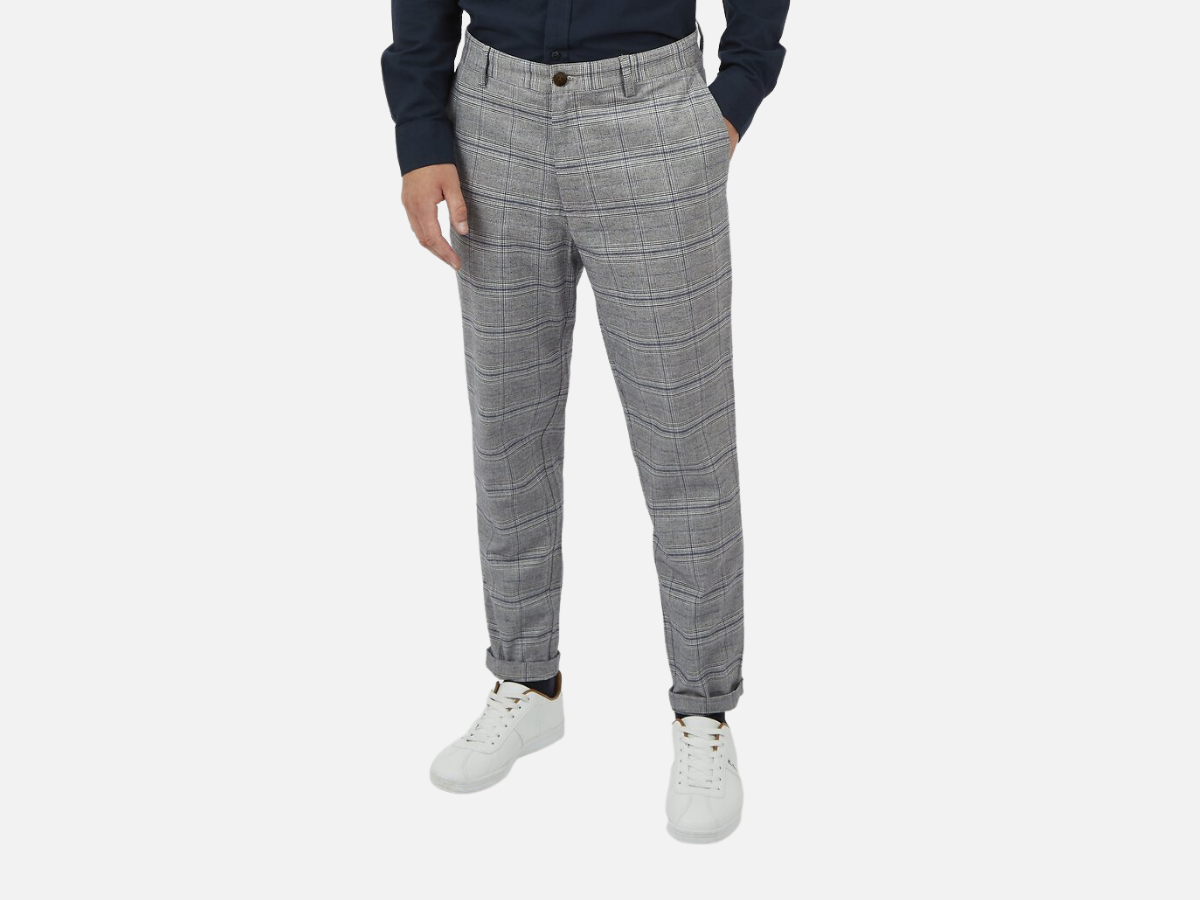 Heritage Check Slim Taper Trouser
When you're looking to take things a little more formal let us steer you in the direction of these heritage trousers. The check print pairs well with a solid coloured dress or polo shirt and we recommend a matching pair of white casual shoes. Two side slant pockets and branded buttons round out this smart ensemble perfect for golf.