Huckberry Finds – August 2020: Business Casual
fromWe're in a new world of doing business and dressing the part. It's then no surprise that the business casual dress code continues to surge in popularity across a swath of industries. While somewhat hard to define, the dress code typically infers a style that's less rigid than traditional office wear, but no less impressive. For you, it means cultivating a sense of personal style while staying true to the broader paradigms of good taste. And if you happen to be working from home, there's no harm in looking your best for those daily Zoom meetings. Where are we going with all this? To our latest instalment of Huckberry Finds, naturally. May it serve you well.
You'll also like:
Huckberry Finds – June 2020: Summer Sessions
Huckberry Finds – May 2020: Home Comforts
Huckberry Finds – July 2020: Workout Wear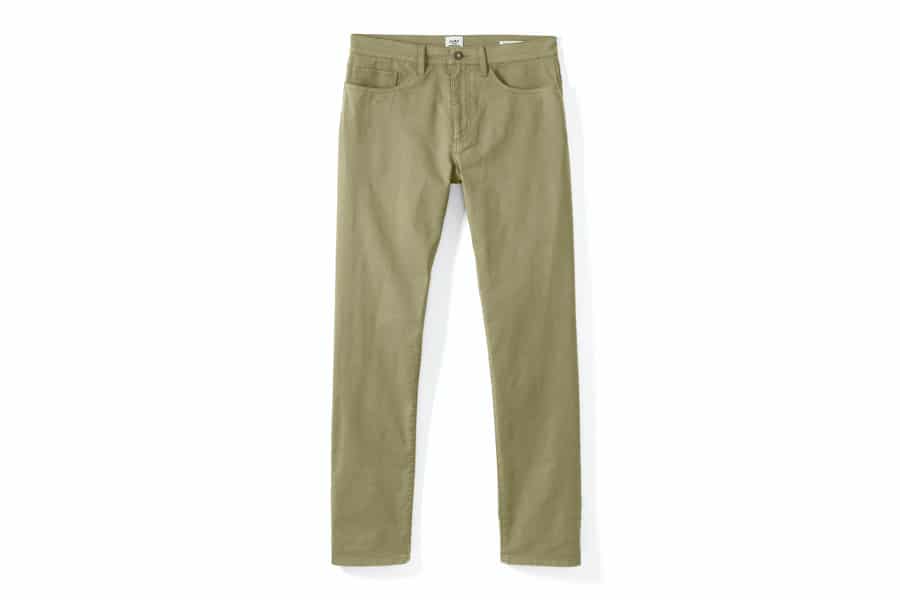 Flint and Tinder 365 Tapered Pant
Ever had that dream where you show up to work in your underwear? No? Really? Just us, then. Here to keep the nightmare from becoming reality is the 365 Pant from Flint and Tinder. Delivering the best of multiple worlds, it fuses the cut of a jean with the feel of a chino and the stretch of a performance pant. It's constructed from 8 oz blended fabric and all the more versatile as a result. You may never wear dress pants again.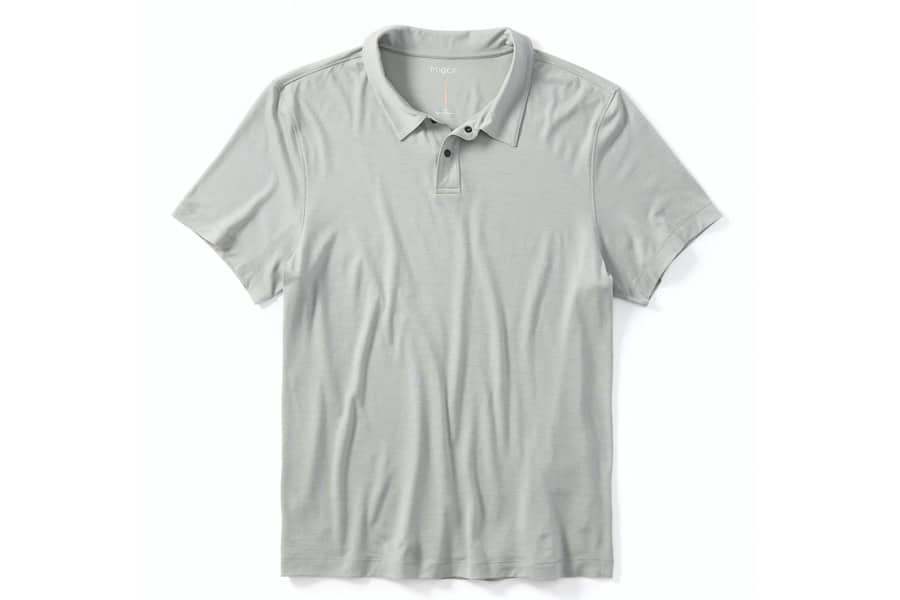 Proof 72-Hour Merino Polo
For all the true hustlers and globe-trotters out there, we present the 72-Hour Merino Polo. Its been specially engineered to wick moisture, regulate temperatures, and tackle odours, all while cultivating the natural properties of soft merino wool. Wear this high-performance apparel for up to 72 hours at a time as you stay both comfortable and stylish.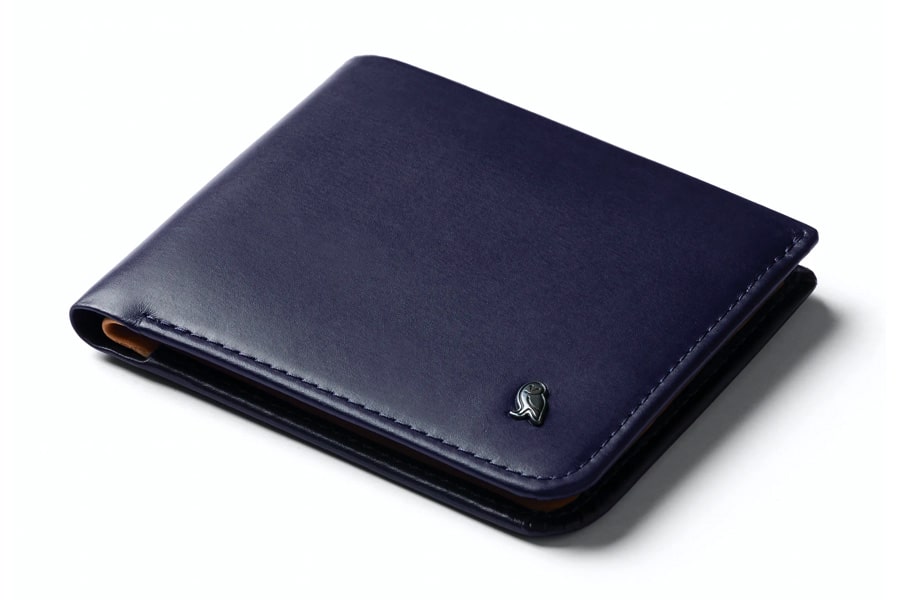 Bellroy Hide & Seek
Slim and sophisticated, Bellroy's Hide & Seek Wallet features 4 quick-access card slots, a protected card section, a hidden bill section, and built-in RFID protection. The vegetable-tanned leather used to make this bad boy was crafted in gold-rated tanneries and to world-class environmental standards. If you've never fallen in love with a wallet before, you've never bought one from Bellroy. Now is the time to start.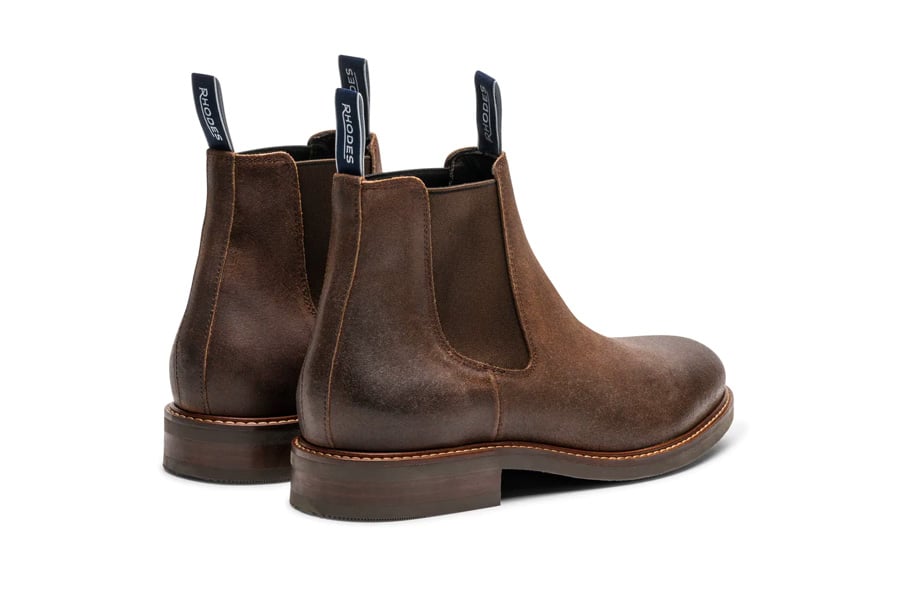 Rhodes Footwear Huxley Boot
If you want to turn heads around the office, pick up a pair of these stylish Chelsea boots. Handcrafted in Portugal, they deliver everything you could want out of business casual footwear. That includes breathable and odour-resistant calf leather uppers, Texon insoles with thermal insulation and anti-shock foam layers, twin elastic gores, and resoleable Blake stitching. Your feet will thank you.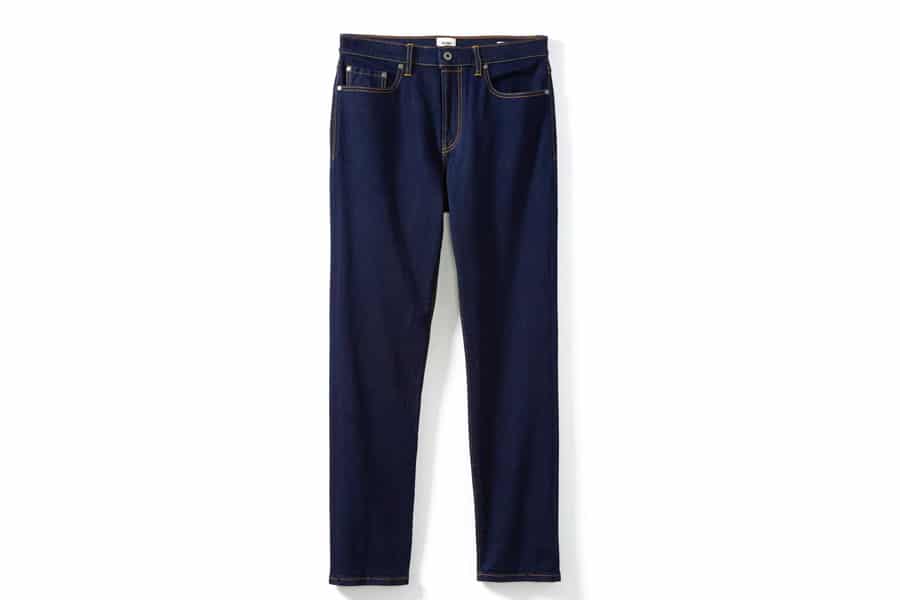 Flint and Tinder Stretch Selvage Jeans – Slim
When it comes to modern officewear, choose your denim wisely. That brings us to Flint and Tinder's classic Stretch Selvage Jeans. Thanks to added stretch, they're comfortable and form-fitting at first use. Selvage weaving ensures top quality and so too does the use of 12.6 oz denim fabric. Handmade in Los Angeles, these jeans are built to last, dressed to impress, and adorned with all the right accents.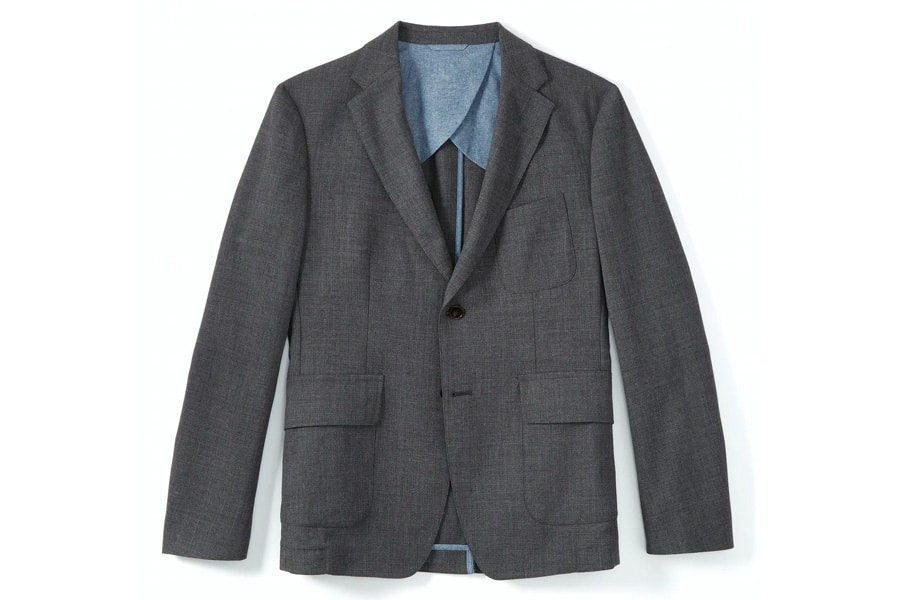 Taylor Stitch Everyday Blazer
Crafted from 100% wool, this breathable blazer accommodates a host of ensembles and occasions. Features include dark tortoise buttons, an interior smartphone-sized pocket, and lightweight chambray lining in key areas. Expect a tailored, relaxed fit as you wear the two-button jacket just about everywhere, slipping it on and off with ease. It's made in Portugal and exclusive to Huckberry.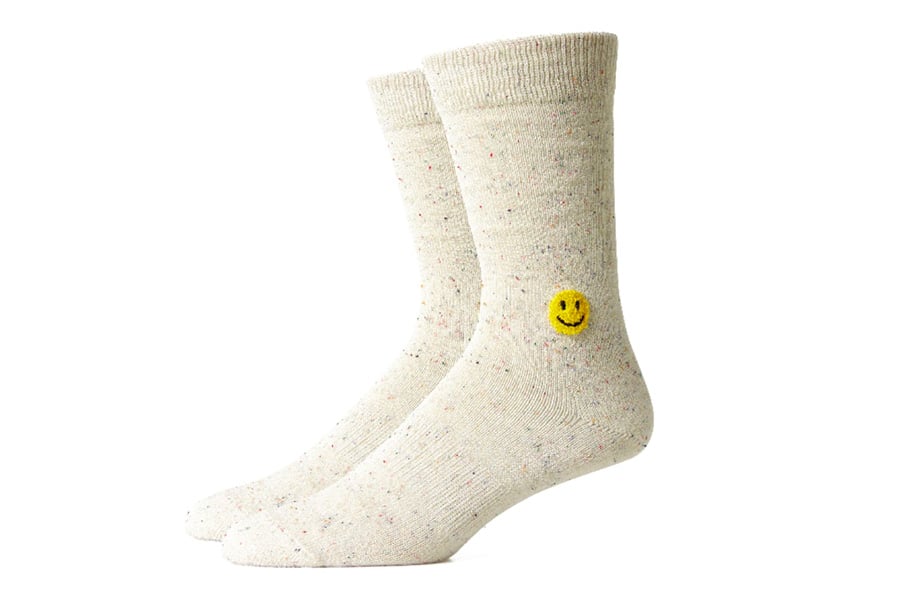 Richer Poorer Lucky
Lightweight and unique, these handsome crew socks blend combed cotton with silver fibres to tackle odours. Cosy arch support ensures all-day comfort while reinforced toe and heel construction cranks up the durability dial. Each pair is made from recover yarns, which were spun from recycled cotton textile waste. And who can resist the subtle smiley-face design?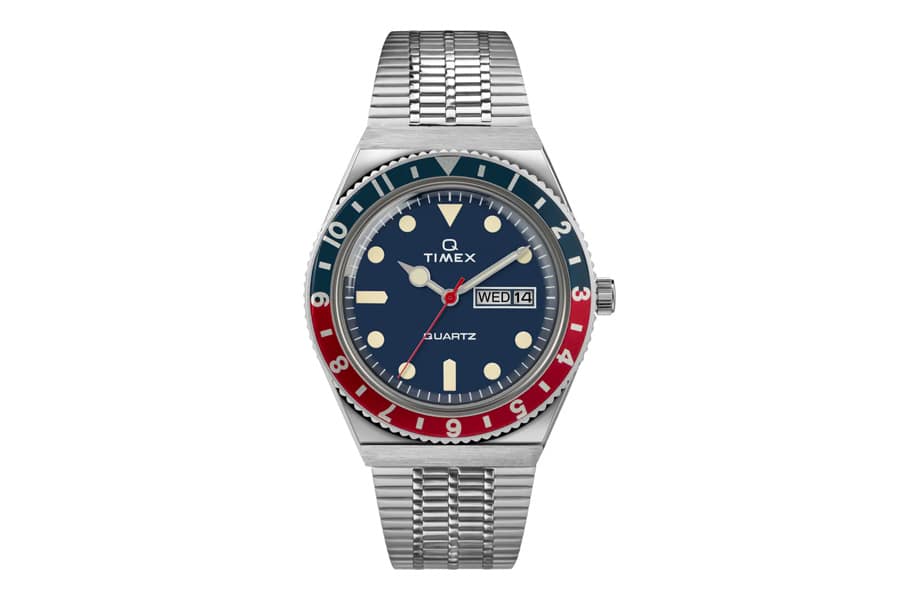 Timex Q Timex Reissue
Nothing rounds out a business casual ensemble quite like some eye-catching wristwear. Timex has you covered with this modern-day recreation of its signature 1979 Q watch. Powered by Seiko quartz movement and water-resistant to 50 m, it puts classic design features under a dome of acrylic crystal. Choose between four different but equally affordable models.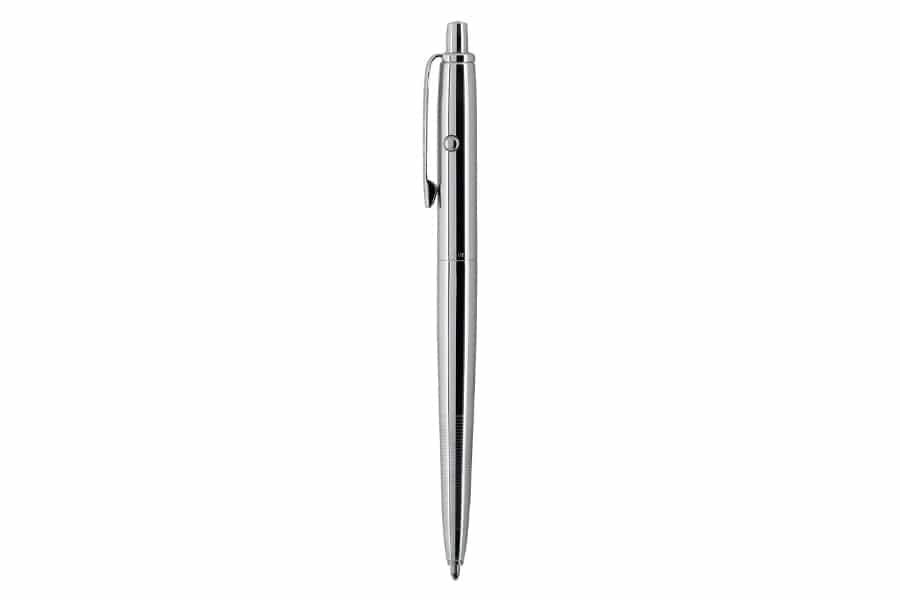 Fisher Space Pen Astronaut Space Pen
First used on the Apollo 7 mission, the Fisher Space Pen has since become a staple of the business world. With its pressurised ink cartridge and special ink, the sleek instrument performs at any angle and in pretty much any environment. Guaranteed to last a lifetime, it fits in your pocket and truly stays the course. May it be the last pen you ever buy.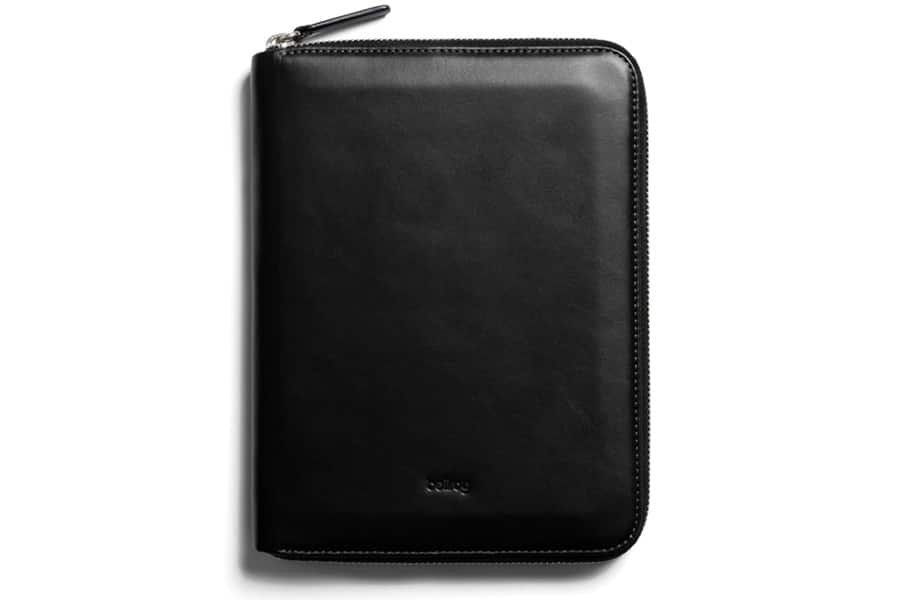 Bellroy A5 Work Folio
When it comes to Bellroy, there's no such thing as too much. The brand continues to flex its elegant muscles with the new A5 Work Folio, a masterpiece of material and design. Made from environmentally-certified leather, it keeps your accessories and devices organised and looks downright handsome in the process.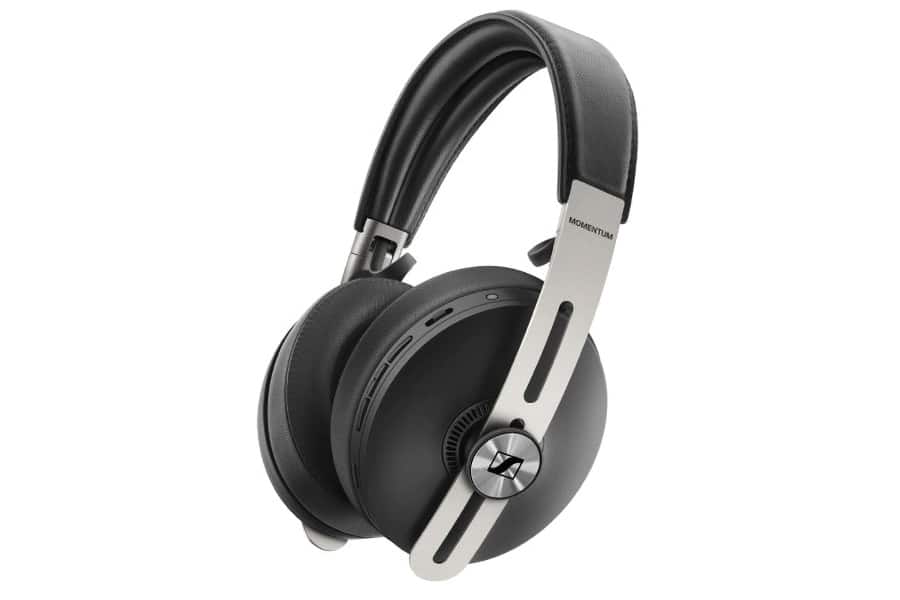 Sennheiser Momentum 3 – Premium Over-Ear Wireless Headphones
Quality headphones are as essential to your office get-up as your clothing and carry case. If only the best ones will suffice, accept nothing less than the Momentum 3. Smart and superior, they pour rich detail and balanced audio through ultra-comfortable earcups. They also deliver up to 17 hours of wireless battery life at a time. Choose between three different modes of active noise cancellation when drowning out external distractions. Immersion is guaranteed.
Tanner Goods Classic Belt
Tanner Goods calls this the Classic Belt and with good reason, as it covers the basics with brilliant panache. Made from vegetable-tanned leather with brass hardware, it features through-hole press fit rivets and rich colour. Wear it regularly and expect the leather to develop a unique patina over time.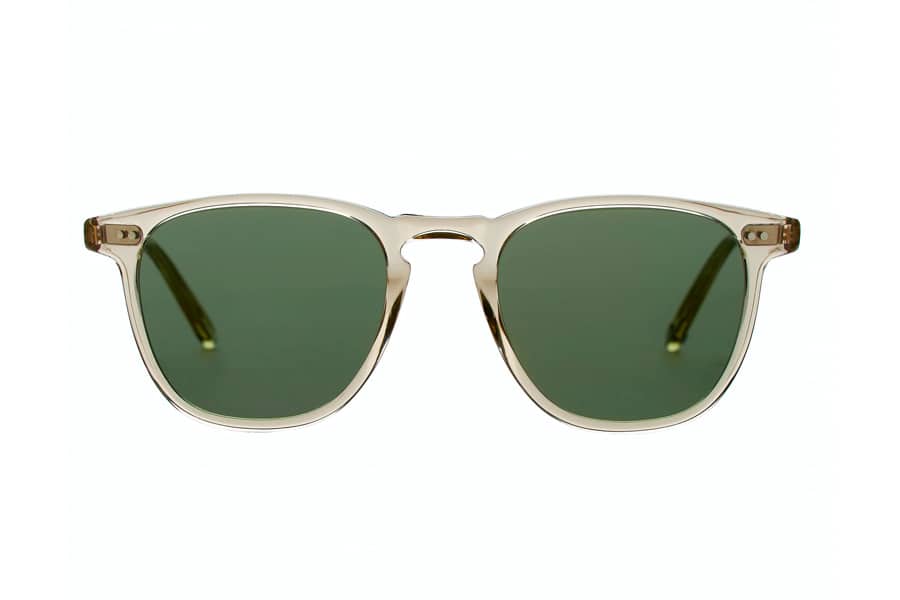 Garrett Leight California Optics Brooks 47
Bursting with distinction, the Brooks 47 combines handmade frames with polarised G15 mineral glass lenses. The lenses are resistant to scratches and smudges and available exclusively through Huckberry in a Champagne colourway. These stylish sunnies come to us from Southern California, where business casual is less a dress code and more a way of life.
You'll also like:
Huckberry Finds – June 2020: Summer Sessions
Huckberry Finds – May 2020: Home Comforts
Huckberry Finds – July 2020: Workout Wear