Huckberry Finds – January 2020: Wardrobe Revamp
With 2019 officially behind us, your current wardrobe is literally "so last year." But fret not because we're here with the latest and greatest threads, courtesy of our good friends at Huckberry and their good friends as well. On this month's instalment of Huckberry Finds, you'll find crisp shirts, military-style jackets, handsome boots, and so much more. Put it all together for a wardrobe revamp of considerable quality, which has you covered from head to toe. Do the new year right by grabbing one or all of the following essentials. Here we go.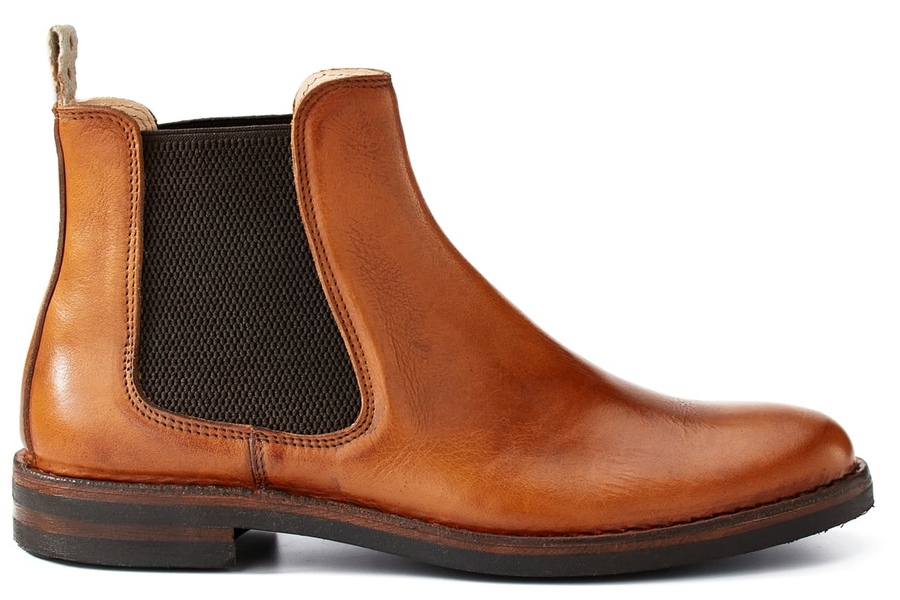 Astorflex Bitflex
Nothing says "new you" like a new Chelsea boot and Astorflex has just the pair for you. Responsibly handmade by sixth-generation bootmakers in Northern Italy, the fancy footwear combines supple European leather with an ergonomic footbed and premium rubber outsole. This leather Bitflex variant is available exclusively through Huckberry and it's simply oozing with blatant sophistication. But you knew that as soon as you laid your eyes on it.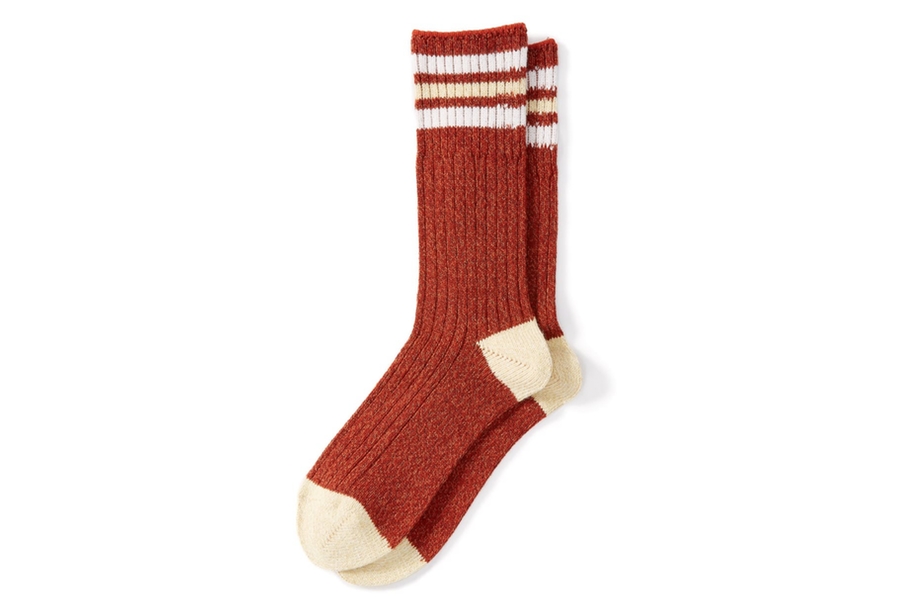 Flint and Tinder Wool Camp Socks
A moisture-wicking and temperature-regulating wool blend elevates these Flint and Tinder socks far above your standard fare. That cosy blend is made in Japan and it will downright spoil you. Bring in the signature double-stripe aesthetic and palpable texture and you may never look at socks the same way again. Welcome to comfort country.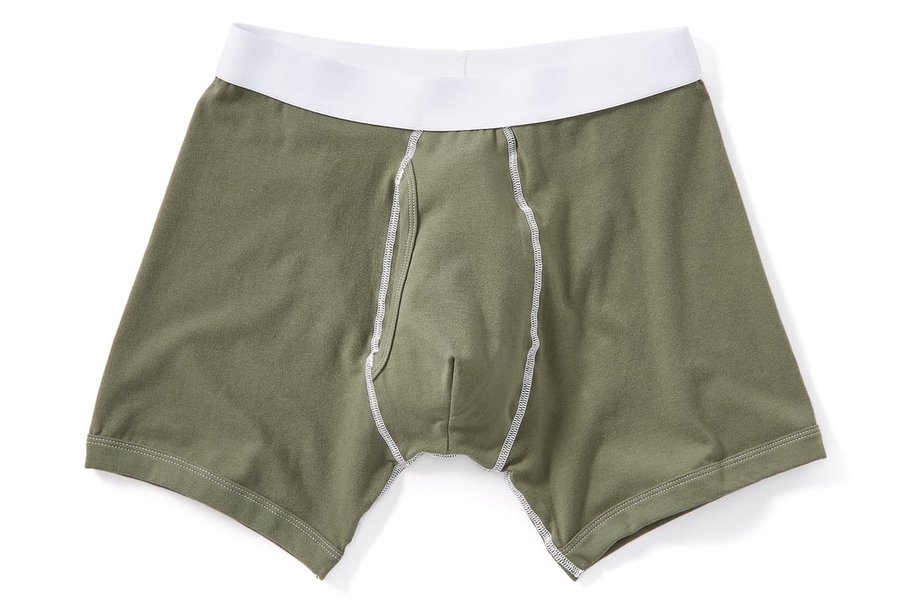 Flint and Tinder Heritage Boxer Brief
Flint and Tinder have clearly mastered the modern sock, so why would they deliver anything less when it comes to boxer briefs? Enter the Heritage, which is being described as "the most comfortable underwear you've ever worn." Made from uber-soft cotton, the briefs are knit, cut, sewn, dyed, and washed in Los Angeles and then pre-shrunk for a perfect fit. Sealing the deal is a custom-woven waistband with a touch of elastane.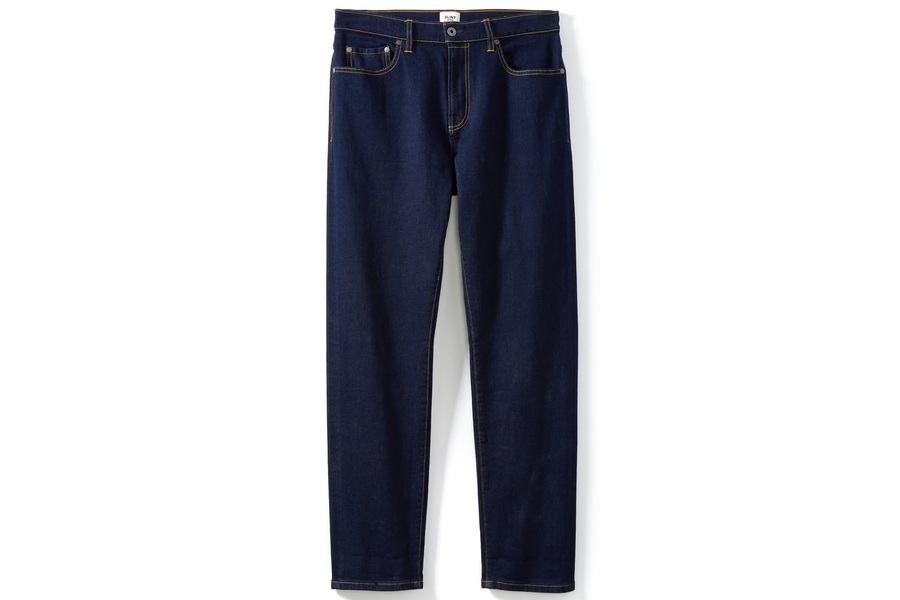 Flint and Tinder Stretch Selvage Jeans
That Flint and Tinder train keeps rolling and our next stop is at these premium jeans with selvage detailing and breathable stretch. They're cut from 12.6 oz denim and bursting with craftsmanship, quality, and style alike. Taking things up an extra notch are some choice details, including a custom gold ID on the selvage seam and antique metal shanks. Also featured are classic components such as five-pocket construction and a YKK zipper. Expect these jeans to last in every sense of the word.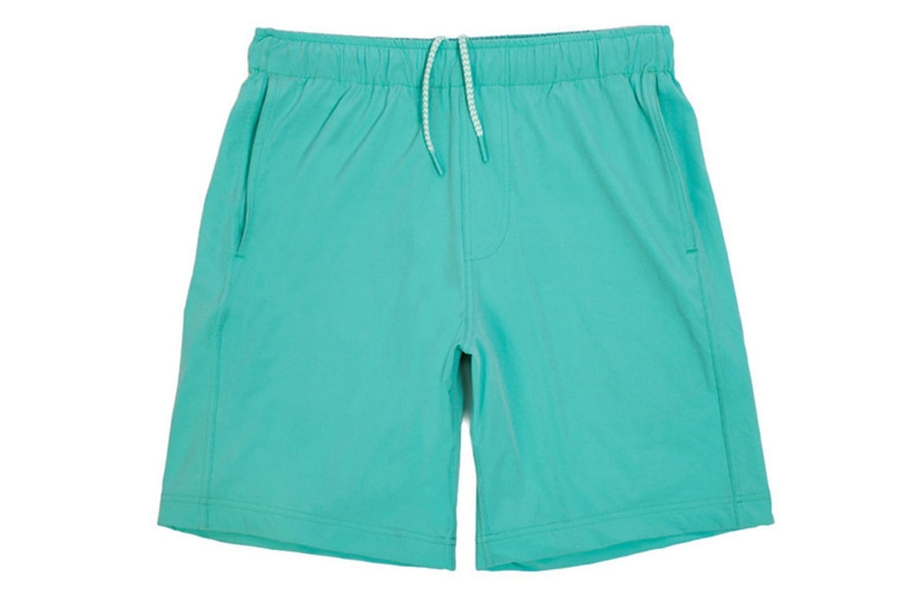 Myles Apparel Everyday Short
With each passing year, the line between casual apparel and fitness gear continues to blur…and that's a good thing. Here to carry the torch is Myles Apparel and its Everyday Short. Get the short in a striking Waterfall colourway and experience the thrill of four-way stretch fabric and ballistic mesh pocketing. Oh, and let's not forget about the durable water repellent treatment, which adds an extra tier of versatility. It's an everyday thing.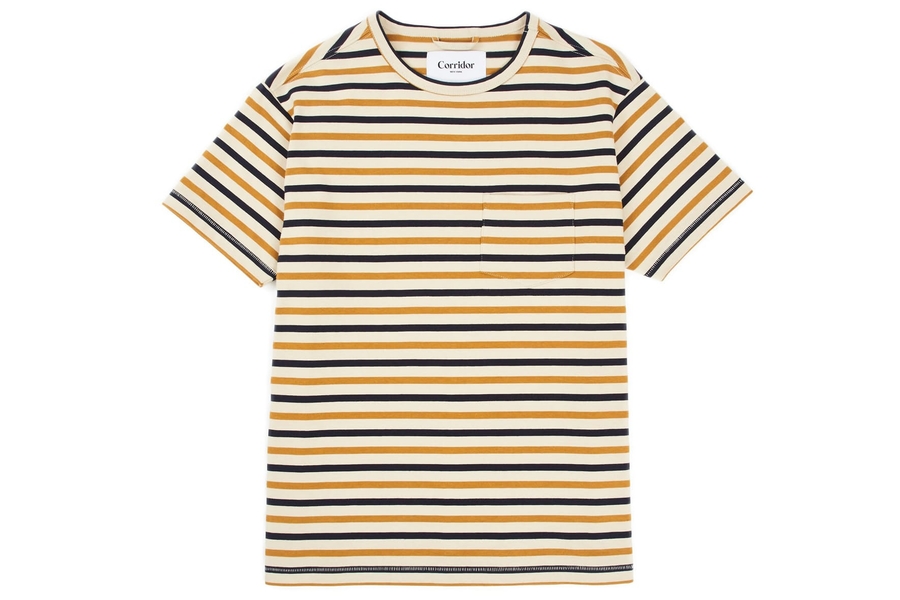 Corridor NYC Stripe T-Shirt
Pick up this striped t-shirt from Corridor NYC and you'll be looking all kinds of fresh in 2020. Crafted from ultra-soft brushed cotton using environmentally friendly methods, each one features a metal button placket and front chest pocket. It might be just the style injection your ailing wardrobe needs.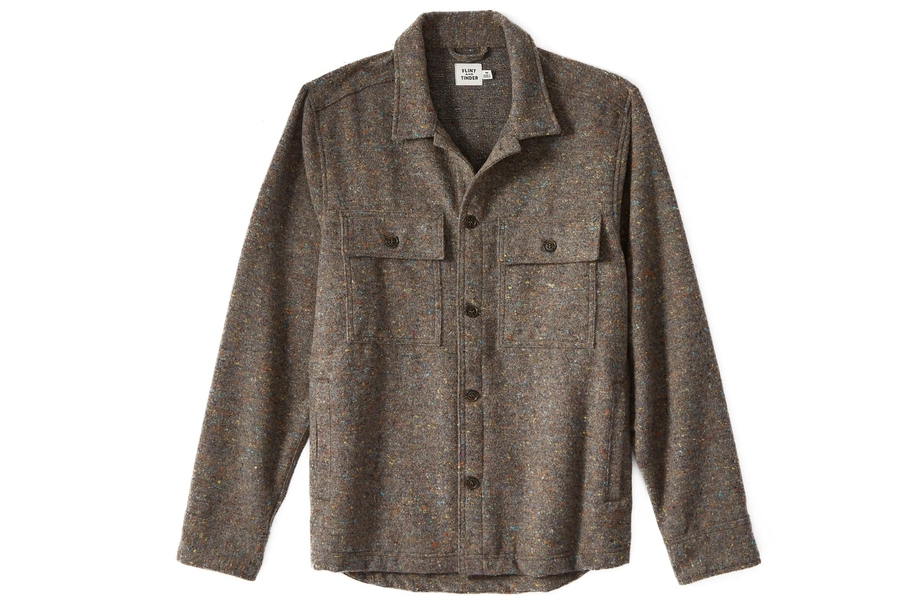 Flint and Tinder Wool CPO Shirt
Oh, Flint and Tinder, we just can't get enough of your impeccable threads. With its timeless aesthetic and masterful construction, the Wool CPO Shirt is certainly no exception. Made from a blend of Japanese blanket wool and polyester, it strikes a perfect balance between softness and durability. Meanwhile, the design calls upon classic CPO shirts, which were first created for the US Navy's Chief Petty Officer and have undergone various evolutions over the years. When only absolute distinction and comfort will suffice, accept nothing less.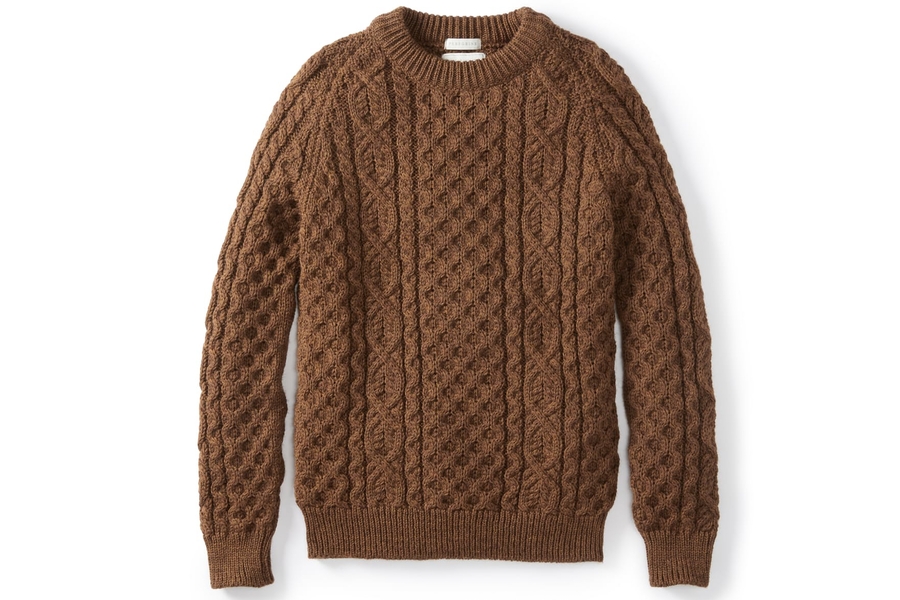 Peregrine Hudson Aran Jumper
We're picking up all the right vibes from this cosy wool jumper, which features cable detailing and comes in one of two handsome colours. It's made by the good people at UK-based Peregrine, a family-owned brand with over 220 years of experience under its belt. If you know anything about England, you know the weather can be downright dismal and that warm apparel can go a long way. This is that warm apparel and it's created in batches of just 200 pieces. Get one before it's gone.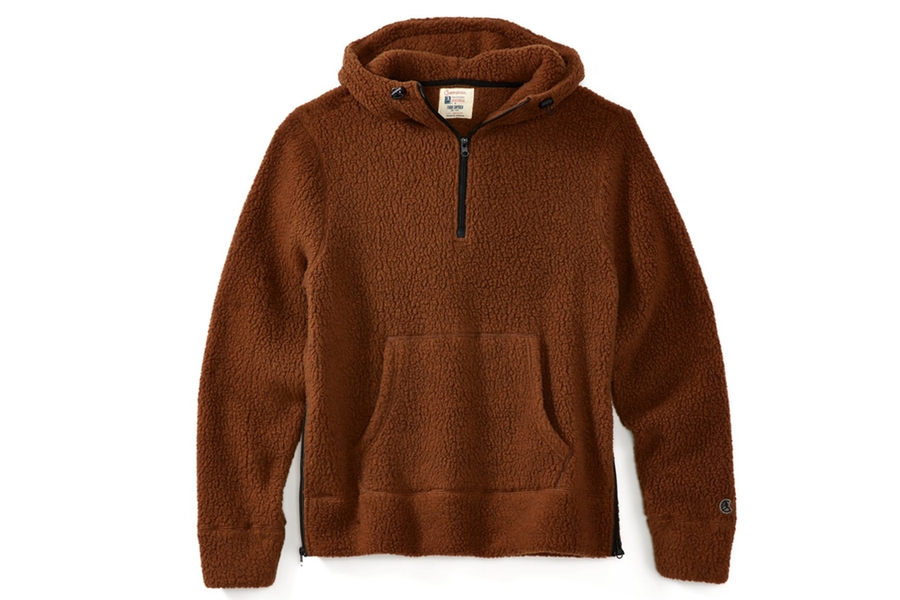 Todd Snyder x Champion Polartec Sherpa Hoodie
Fashion veteran Todd Snyder and seasoned brand Champion teamed up to create a masterpiece, better known as the Polartec Sherpa Hoodie. Constructed from warm and lightweight Polartec® sherpa fleece, this striking apparel makes for the perfect mid-layer or outer layer, depending on the weather. Breathable, durable, and quick to dry, it rocks a signature hoodie design along with side seam zippers and a front pocket handwarmer. One look and you'll know if it belongs in your wardrobe.
Peregrine Waxed Bexley Jacket
Inspired by vintage British military garb, Peregrine's Waxed Bexley Jacket is cut from Millerain cotton fabric and then treated with a water-repellent finish. Features include two drop-in front pockets, a snap-button chest pocket, cotton-lined collar, and branded buttons. Its signature olive colourway is indisputably form-fitting and exclusive to Huckberry.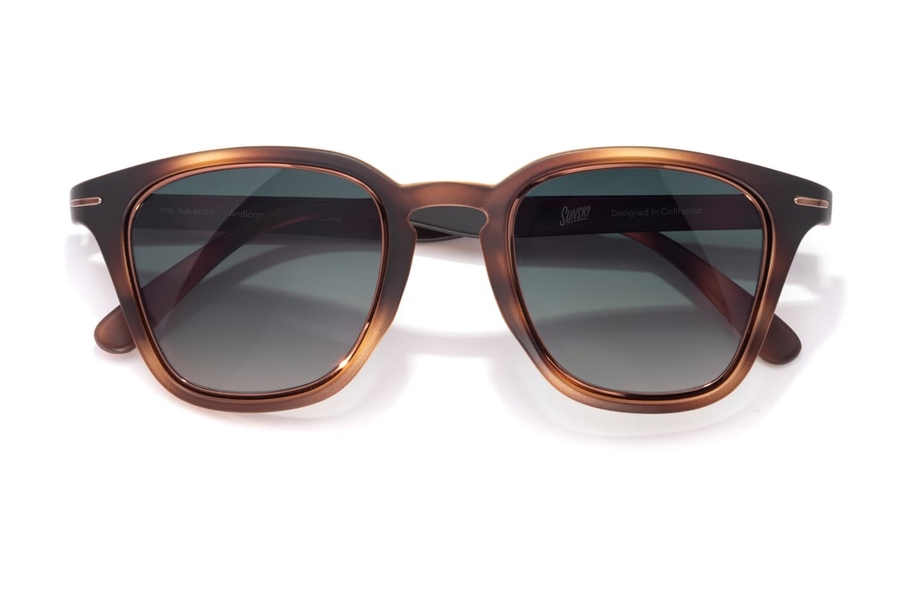 Sunski Andiamos – Premium Collection
Top off your revamped wardrobe with a pair of these killer shades, courtesy of Sunski. As part of the Premium Collection, they feature unique metal accents and come with both a leather carry case and artist series polish cloth. You can also expect qualitative benchmarks such as polycarbonate frames, flexible arms, and scratchproof, impact-resistant polarised lenses with 100% full-spectrum UV protection. Cheers to the new you!
You'll also like:
Huckberry Finds – October 2019: Organise Your Life
Huckberry Finds – November 2019: Silly Season Style
Huckberry Finds – December 2019: Summer Ready