Is the Arcis Tuxedo Set the Ultimate Valentine's Day Gift?
The black-tie event is the height of the social calendar and the perfect opportunity to make a lasting impression. Of course, making a mark begins with achieving timeless style, and you're going to need the right accessories to make it happen.
Arcis is the luxury men's label specialising in accessories for those in pursuit of their legend; those striving to reach the top of their game. The Arcis Tuxedo Set is an affordable collection of elegant pieces and everything one could need to complete any outfit. With these pieces, you will not stand out at a black-tie event but stand above.
The tuxedo set opens with the Arcis Bow Tie. Made from 100% silk, this minimalist piece will reflect your close attention to detail. The contrasting silk pocket square in white is an easy-to-wear item capable of drawing attention without dominating your appearance.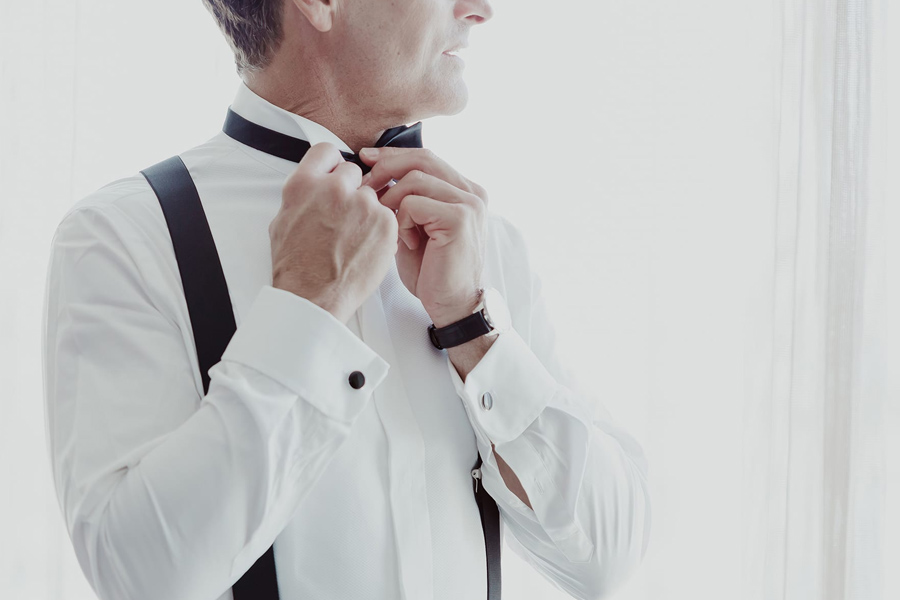 Even strict dress codes allow room for one to express personal tastes. Select between the black or white 'y-back' styled suspenders. Both options are considered traditional and suitable for any event. The suspenders are finished with silver clasps and guaranteed to remain comfortable.
Then select between a black and silver or black and gold Cufflink Set – both considered timeless additions to a tuxedo. Accompanying the cufflinks are four matching shirt studs featuring a highly polished black resin insert. Like every piece in the Arcis Tuxedo Set, the shirt studs are designed to work as a collective, each piece complementing the next to give you a timeless black-tie look.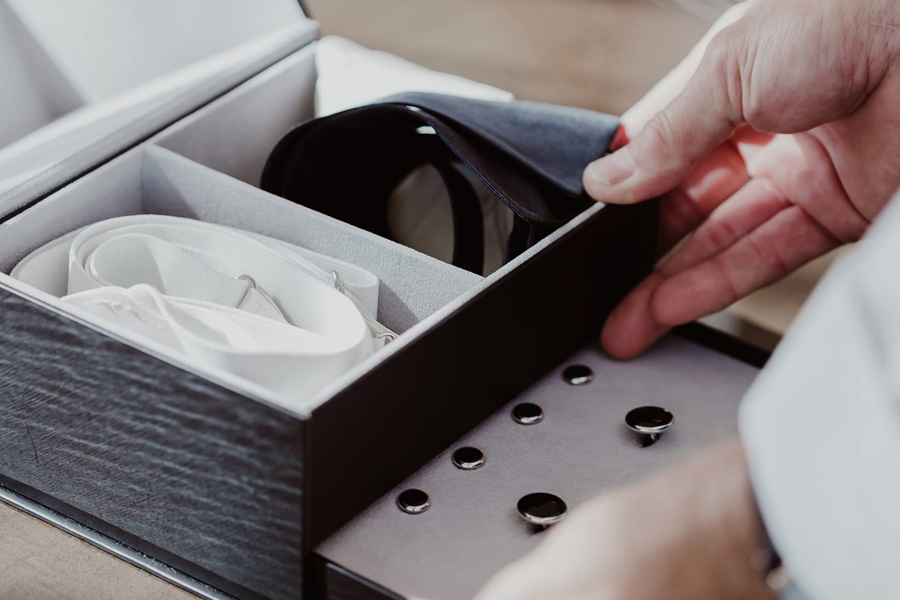 Understanding your busy life, Arcis has created a custom box to store all of your tuxedo accessories. With a soft, dove grey suede lining, the subtly branded box features a compartment for your suspenders, bow tie and pocket square. Underneath is a slide-out drawer, which is home to your matching cufflinks and shirt studs.
Each piece within the Arcis Tuxedo Set is hand-selected to ensure you always arrive ready to make your mark. The Set would make the ultimate Valentine's Day gift, so it's time for you to start dropping hints. Or if celebrating Valentine's Day alone, treat yourself to the luxury accessories set and attend that next black-tie event with the satisfaction of knowing you're dressed for success.
Explore the Tuxedo Set along with a premium selection of timepieces and leather goods via the Arcis website linked below.