Levi's Promises Jeans Made to Order with Lot 1
It was in 1853, during the height of the California Gold Rush, that Levi Strauss opened a dry good company in San Francisco. The Bavarian immigrant saw a need for clothes that could withstand the rigors of the area's hardworking folks, so he and tailor Jacob Davis put copper rivet reinforcements in denim to create the first manufactured "waist overalls" in 1873. Since then, blue jeans have been a staple of both workers and fashion. Levi Strauss and Company is now one of the world's largest apparel companies, with some 500 stores worldwide and with products in more than 100 countries.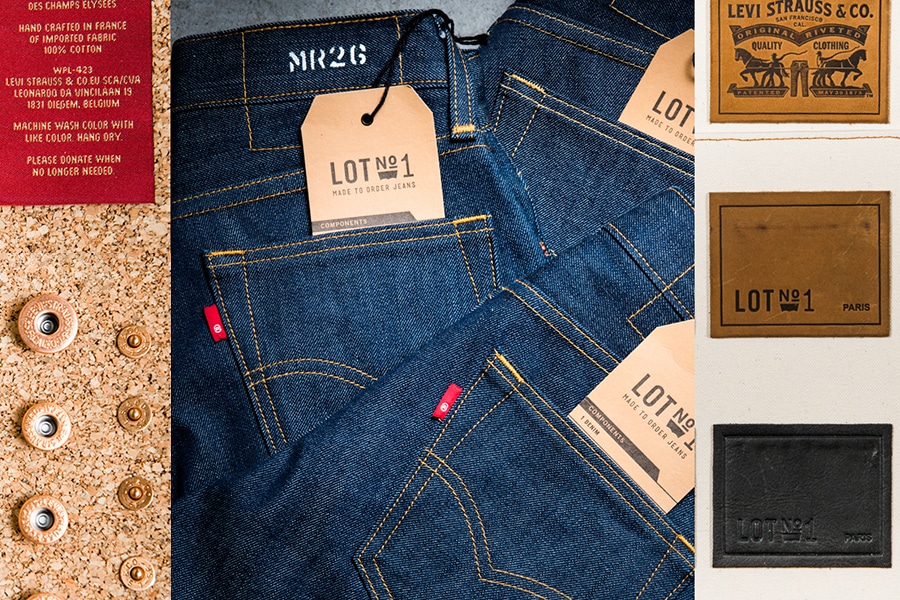 It's hard to beat a good pair of jeans that just fit right. It's also hard to find those perfect jeans. When you do, you know you've struck gold. Levi's is going to make it easier to find those perfect jeans with their new Lot No. 1 jeans. These jeans are described as Levi's "most premium expression of personalized style." With the help of a Levi's Master Tailor that is dedicated to getting you the right fit, you'll be able to create a one-of-a-kind, handmade pair of Levi's that are specifically yours—from the weight and wash to the buttons and the rivets used to reinforce the pants. The service is only currently available in three cities in the world—London, New York, and San Francisco.