A Lime Cordiale x Wrangler Exclusive Capsule Collection
When one of your favourite music duos and one of your favourite environmentally-friendly denim brands get together for a collaboration, you better believe it's something to get excited about. Born and bred in Sydney's Northern beaches, Oli & Louis Leimbach from Lime Cordiale are not just very talented musicians, they are also the epitome of Australian beach culture. Pair that with a heritage denim company that's been at the heart of rock-and-roll since 1947, and you've got yourself a match made in heaven.
You'll also like:
Lime Cordiale on Film at The Oxford Art Factory
10 Best Music Videos of All Time as Picked by Lime Cordiale
Celebrate Americana With Tommy Hilfiger Fall 2020 Collection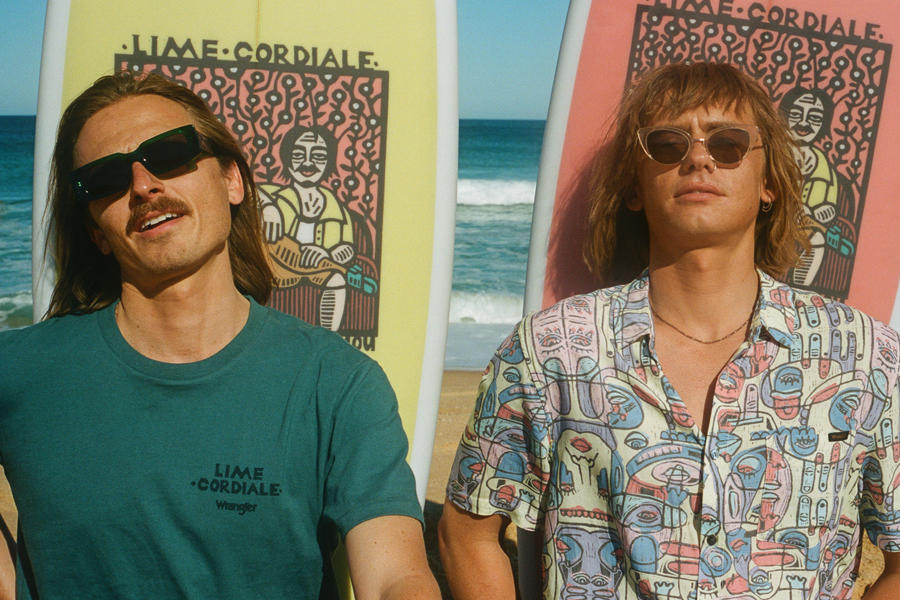 Made from hemp and a recycled cotton base, the collection features 5 bright & quirky lino printed tees with artwork that was hand-drawn boy Louis himself for their latest album "14 Steps To a Better You". If you've been living under a rock, you'd also be delighted to hear that this album was just nominated for eight ARIA Awards. Talk about good timing. Other items from the collection include a fun unisex party shirt and a trusty Wrangler embroidered denim jacket.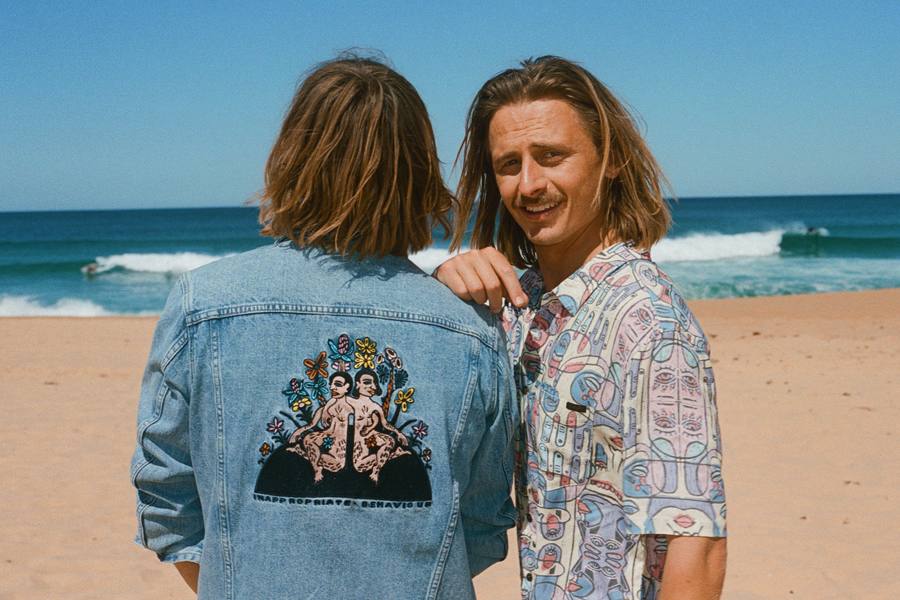 "We've always looked to Wrangler for inspiration with our merch. Not only do they have great materials and designs but they're environmentally and ethically conscious. We teamed Louis up with the designers at Wrangler and were able to utilize their skills to push things further. This collaboration has let us deliver high-quality products that we want to wear ourselves. All of these designs feature Louis' artworks."
This happy and uplifting Lime Cordiale x Wrangler capsule collection is exactly what 2020 needs right now.  Available from today onwards, the collection can be purchased via the Wrangler, Lime Cordiale or Universal Store websites.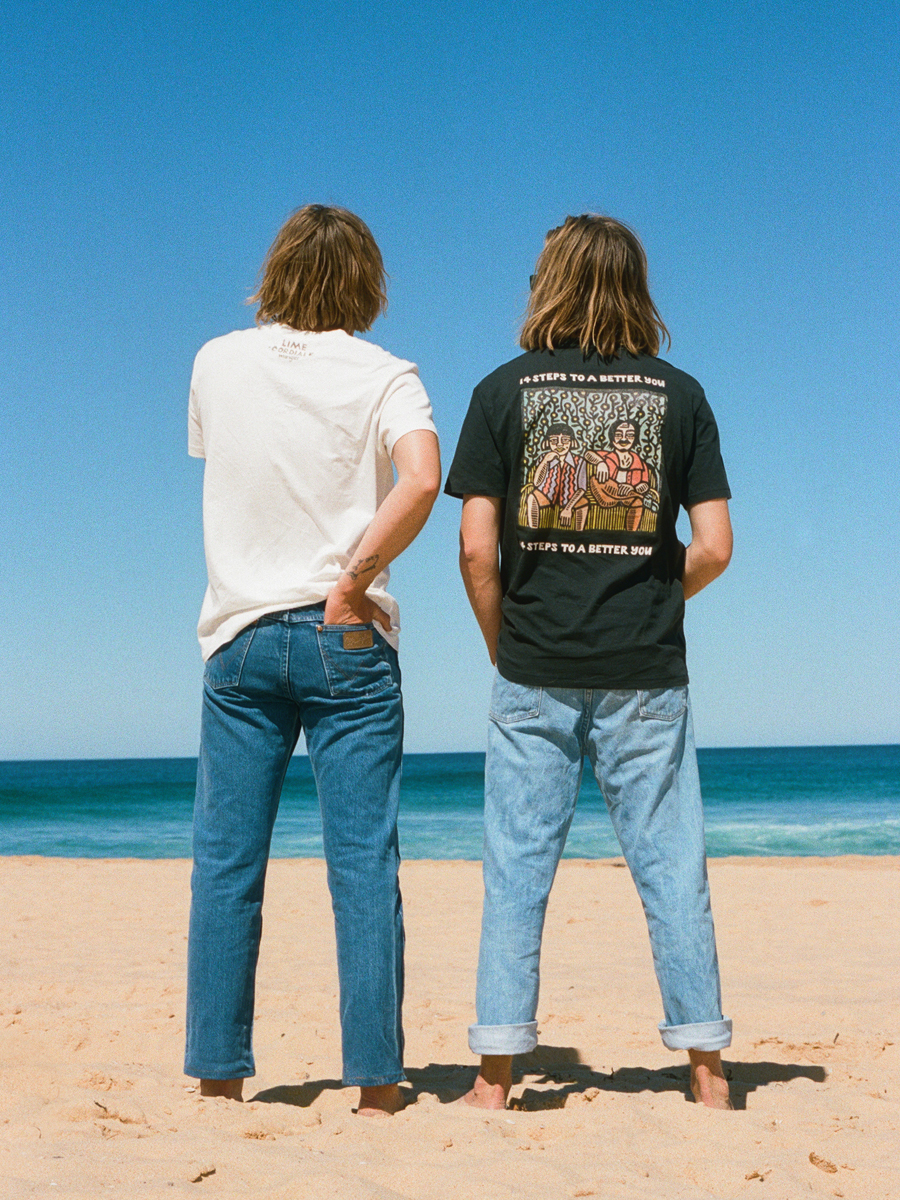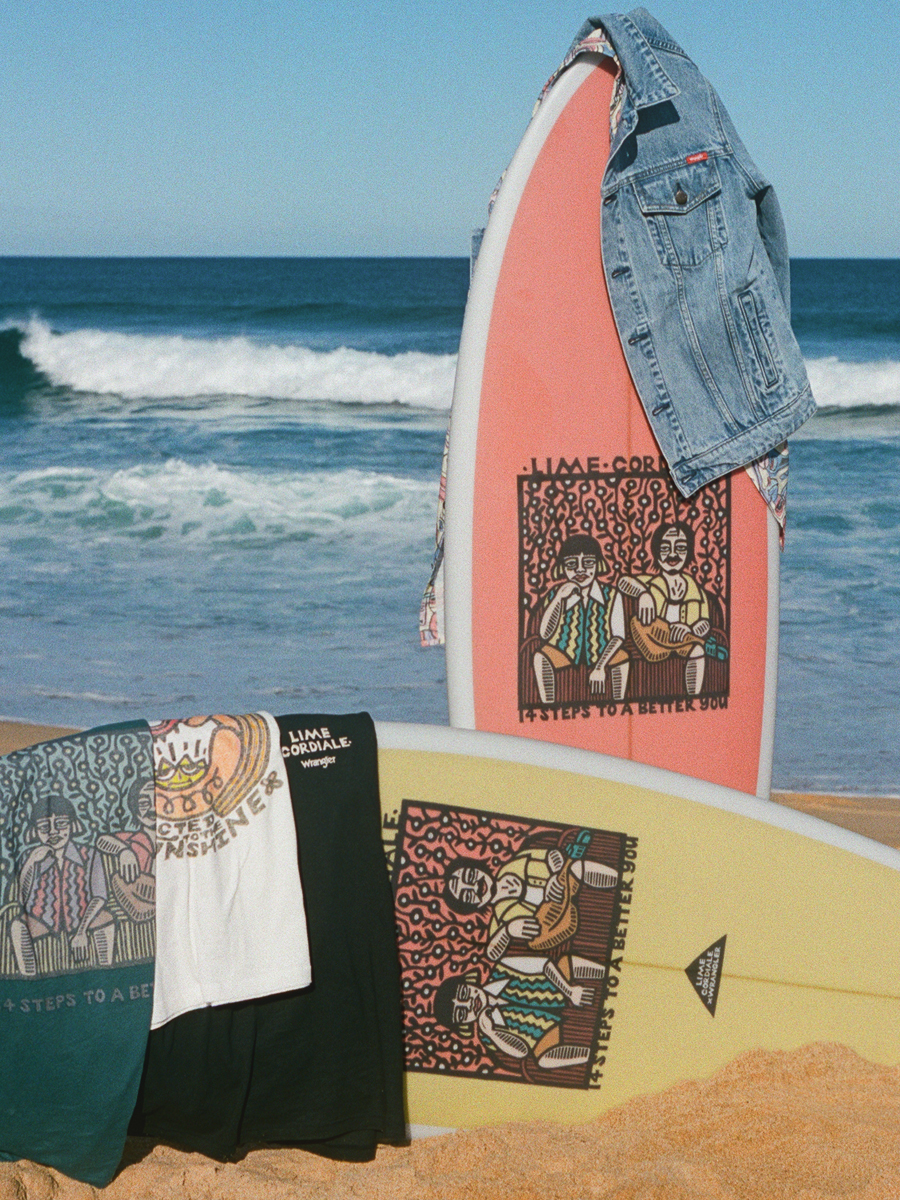 You'll also like:
Lime Cordiale on Film at The Oxford Art Factory
10 Best Music Videos of All Time as Picked by Lime Cordiale
Celebrate Americana With Tommy Hilfiger Fall 2020 Collection