The New Streetwear Colab from Melbourne's Malice x Pitchblack by Shade
Melbourne-based label Pitchblack by Shade has created a range of clothing to fit and flow with your body's movement. The capsule collection is a collaboration with menswear designer and influencer Roberto Malizia (@this.is.malice), with the two combining mindsets for an oversized hoodie and cropped wool pants that flow very smoothly together.
The hoodie and pants are made with elongated cuts and layering. The hoodie features a White Reverse Cover Stitch, with oversized long sleeves and dropped shoulders. The pants have 777* Red Detailing under the reverse pockets With Belt Loops and a Reverse Cover stitch.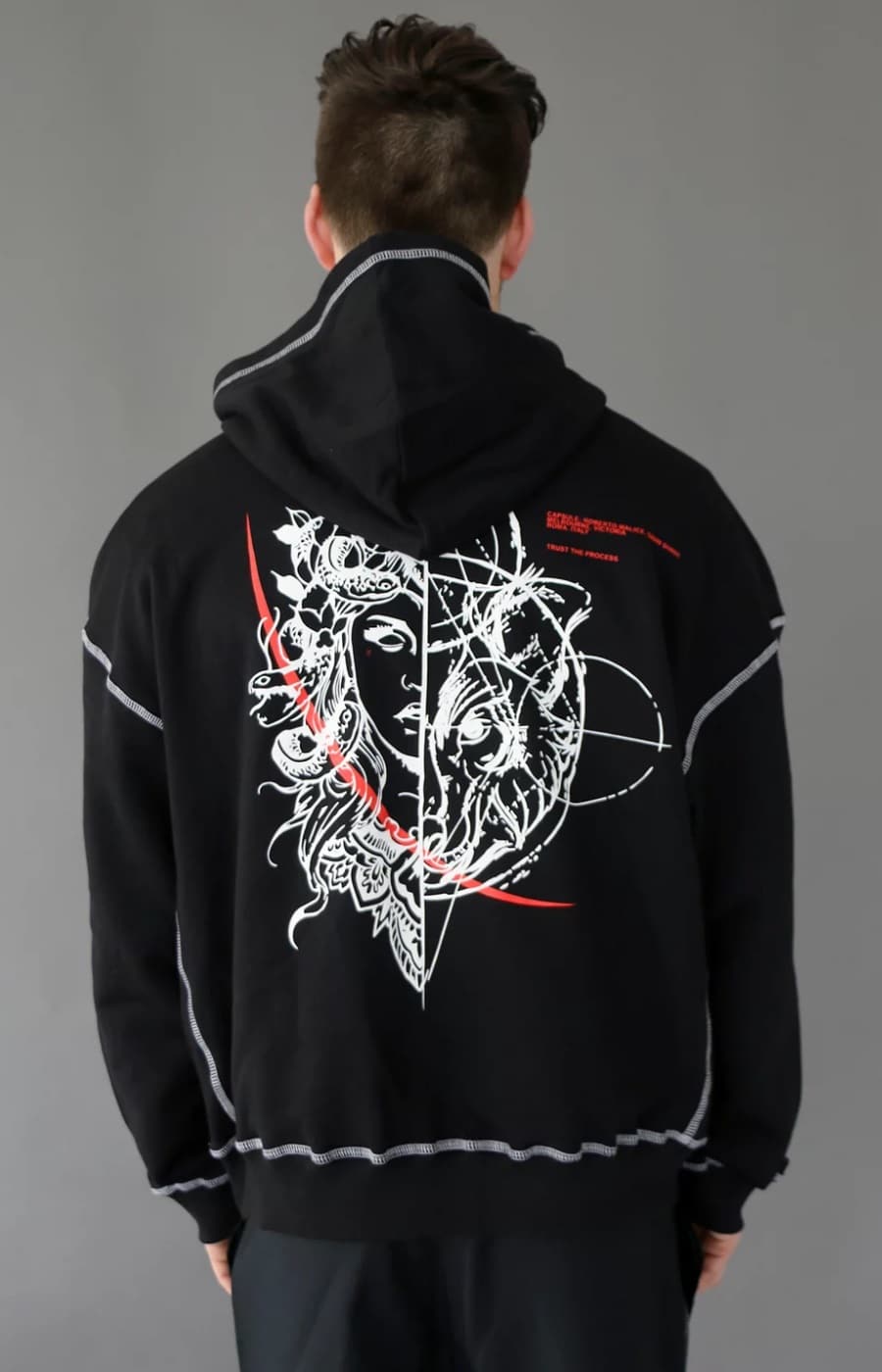 Pitchblack by Shade was created in 2014 in New Zealand by Gavin Shade. Today, the label has found a new home in Melbourne. Each piece of garment has been produced ethically. Meaning that the label doesn't have garments made oversea's, but instead made locally from materials either sourced locally or through a fair trade supplier.
The Malice x Pitchblack by Shade hoodie and pants are available now in limited pieces. They complement other Pitchblack by Shade pieces including the PBS x ST Space t-shirt.