MR PORTER Finds – April 2021: Essentials
When it comes to everyday apparel, no one delivers the essentials quite like MR PORTER. From sneakers to boxers to tees and more, the luxury retail hub always strives for the best of what's around. That gives you the perfect opportunity to likewise demonstrate some extra taste and refinement while bolstering your basic wardrobe. As you may soon discover, better materials and cleaner designs can go a very long way. Here are this month's MR PORTER Finds.
You'll also like:
MR PORTER Finds – March 2021: Get Your Groom On
MR PORTER Finds – January 2021: Fitness Freak
MR PORTER Finds – December 2020: A Day at the Beach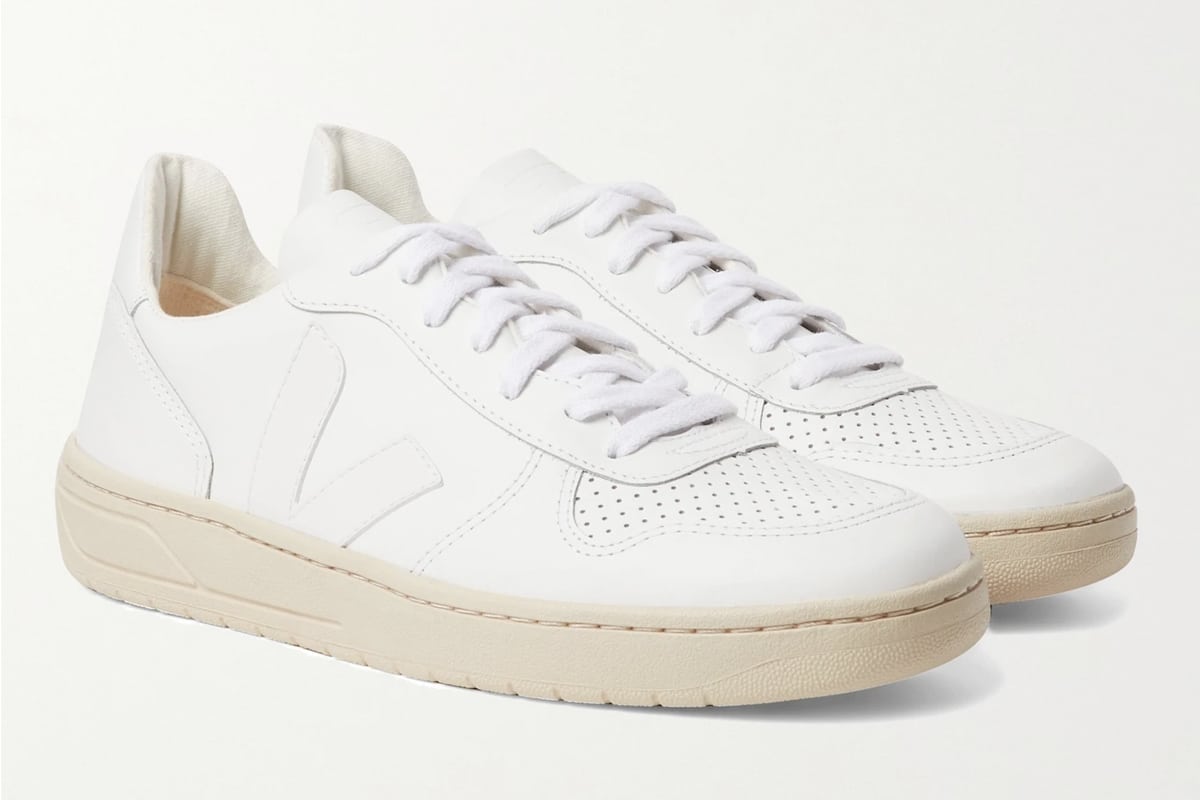 Veja V-10 Rubber-Trimmed Leather Sneakers
Crafted from ethically-sourced raw materials, Veja's sustainable sneakers are all kinds of clean and classic. Durable leather uppers combine with rubber trims, gripped soles, and organic cotton lining to generate premium comfort and performance alike. Thanks to the white silhouette, these stylish kicks can also blend with a host of modern ensembles. Versatility be thy name!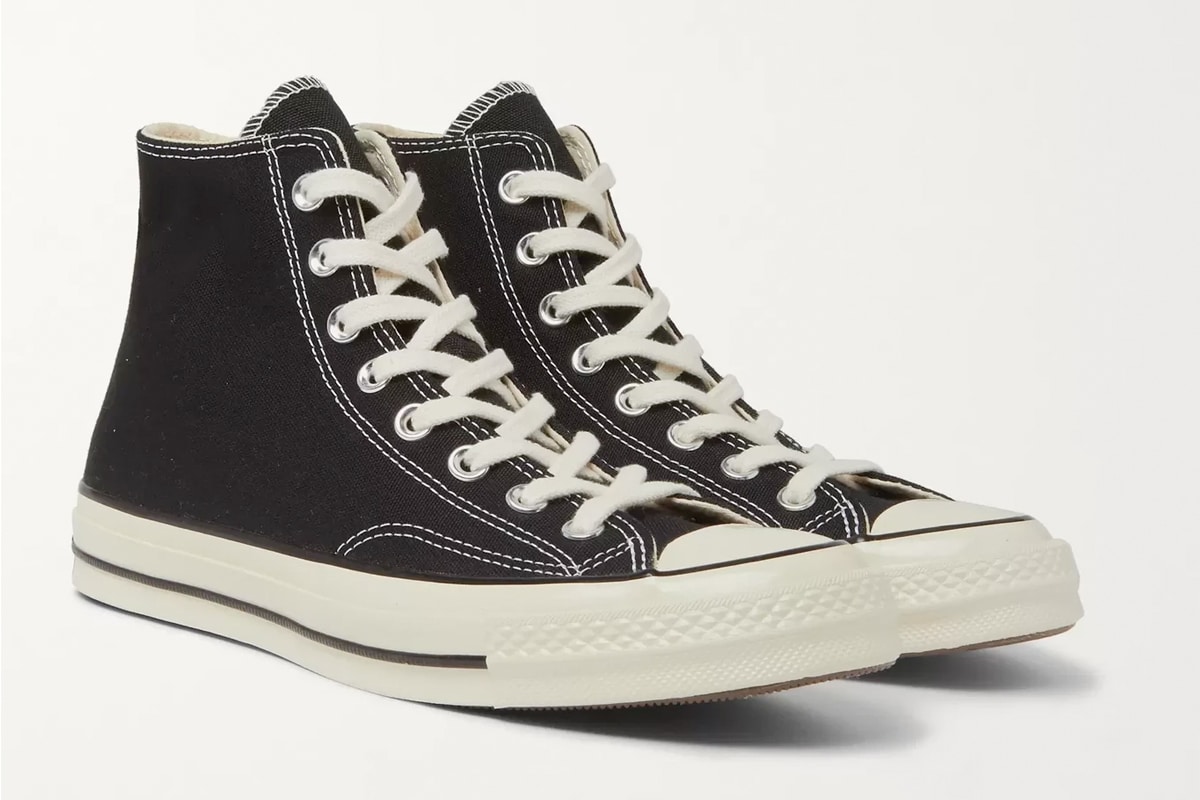 Converse Chuck 70 Canvas High-Top Sneakers
Proving that some things never go out of style, Converse has updated their original '70s high-top sneakers by way of modern materials and techniques. Featuring heavy-duty black canvas uppers, improved rubber sidewalls, and plush footbeds, the mighty Chucks have never been more sturdy and supportive than they are now. Meanwhile, the signature aesthetic doesn't just persist, it thrives.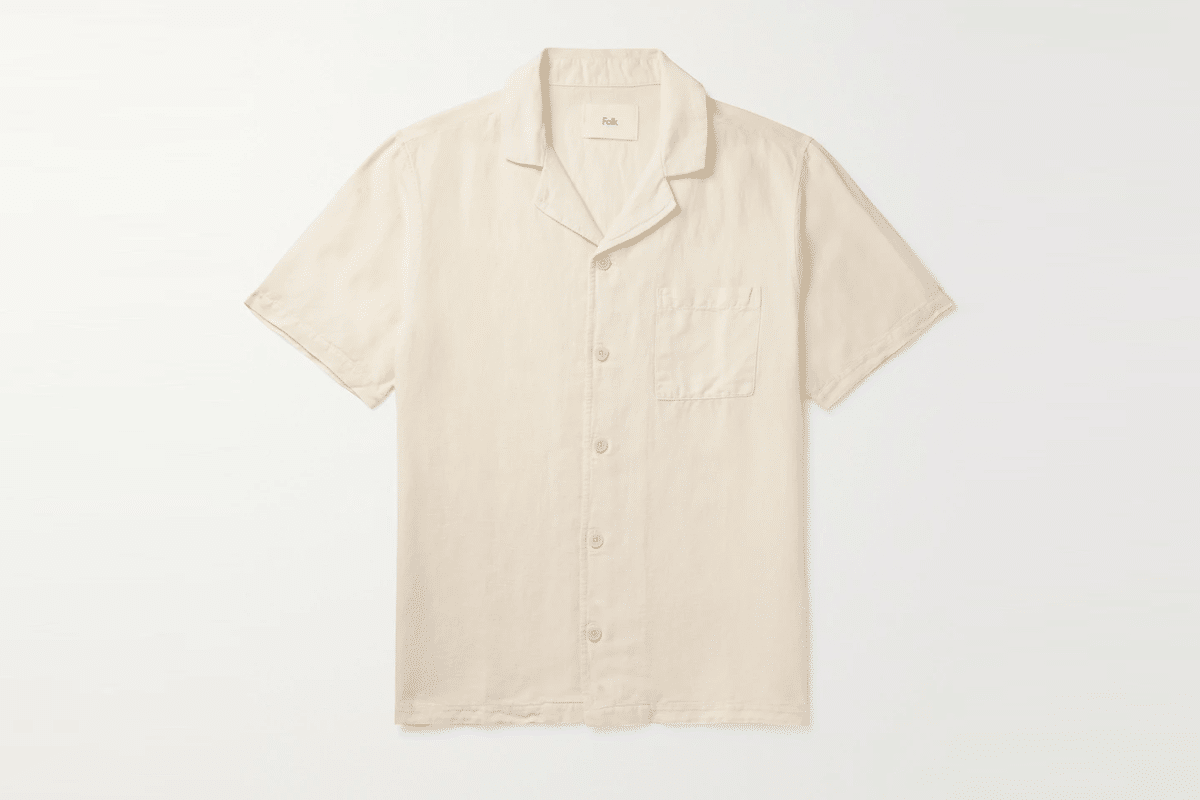 Folk Camp-Collar Cotton Shirt
Available in a handful of different patterns, this handsome short-sleeve shirt fuses retro design with high-quality material and a relaxed fit. It comes to us from London-based Folk and makes for an instant casual or smart casual essential.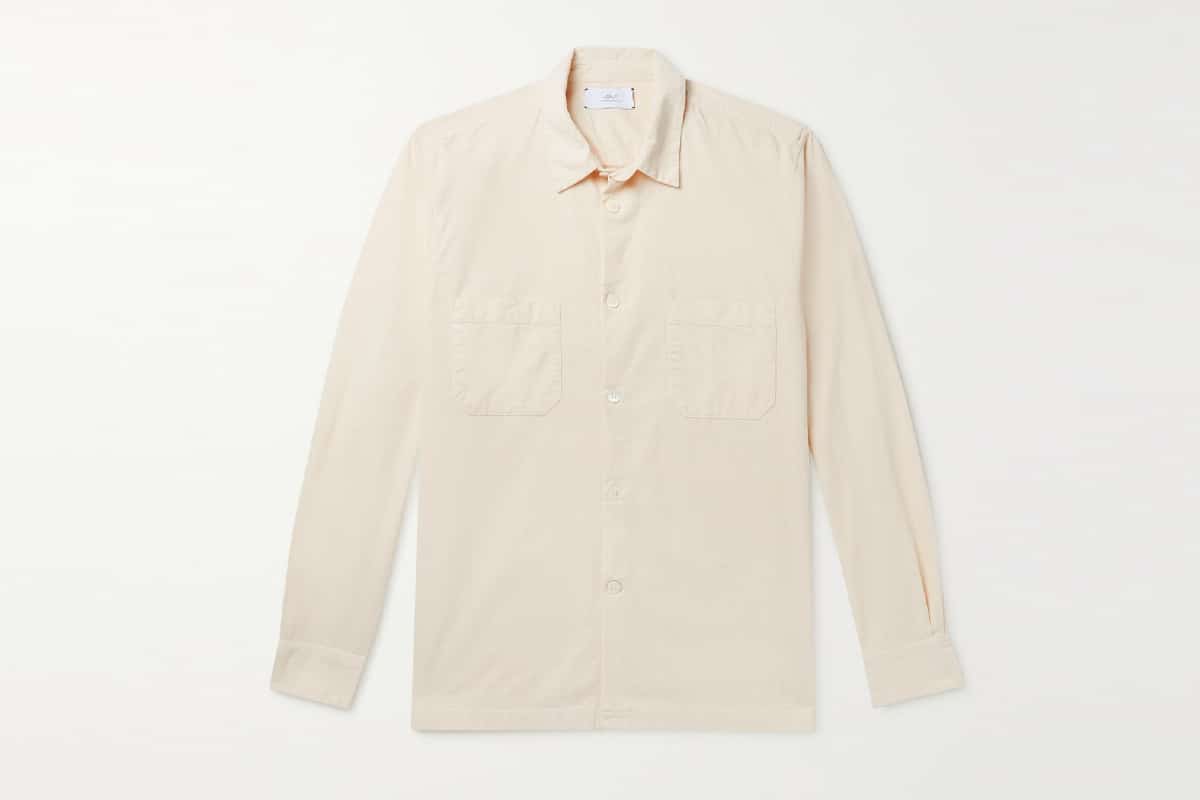 MR P. Stretch-Cotton Needlecord Shirt
Designed in-house by MR PORTER themselves, this stretch-cotton needlecord shirt is every bit as comfortable as its name would suggest. A material blend of 97% cotton and 3% elastane strikes the ideal balance between softness, warmth, and flexibility, making it a stunner for all seasons.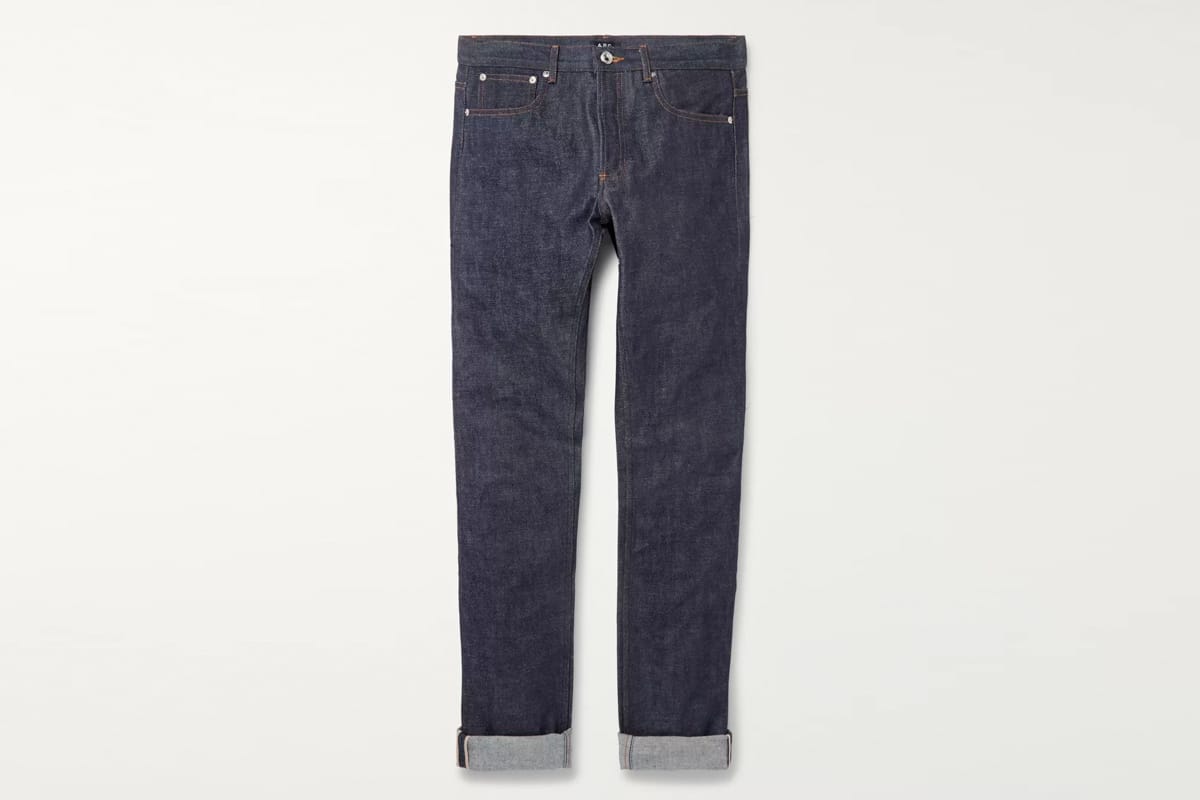 A.P.C. Petit Standard Slim-Fit Dry Selvedge Denim Jeans
A cut above the standard fare (pun intended), these signature jeans are made from Japanese dry selvedge denim and all the more sturdy as a result. They're also slim by design and understated in detail, with a unique patina that will only gain more character over time.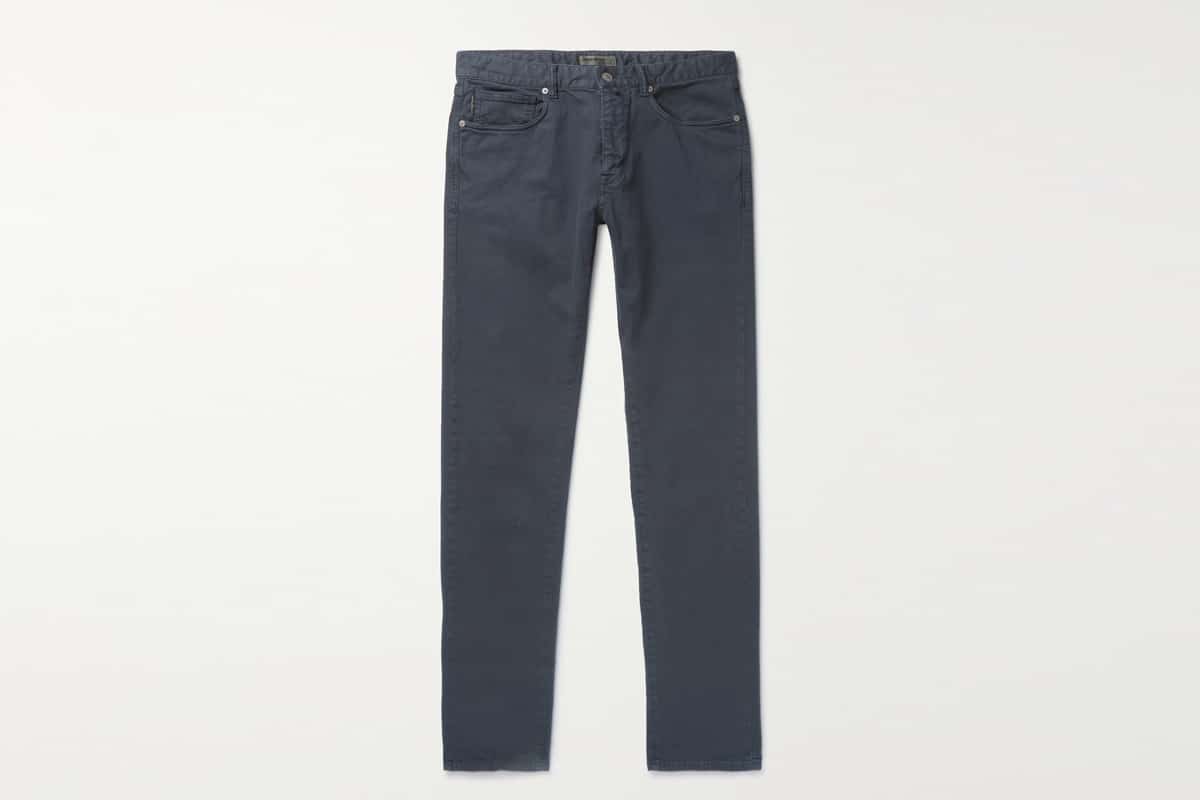 Incotex Slim-Fit Cotton-Blend Trousers
A premium cotton blend with a touch of elastane lends these slim-cut trousers their impeccable feel. Choose between white and navy silhouettes and bring them into your wardrobe ASAP. More than essential, they're quintessential in terms of their comfort and versatility alike.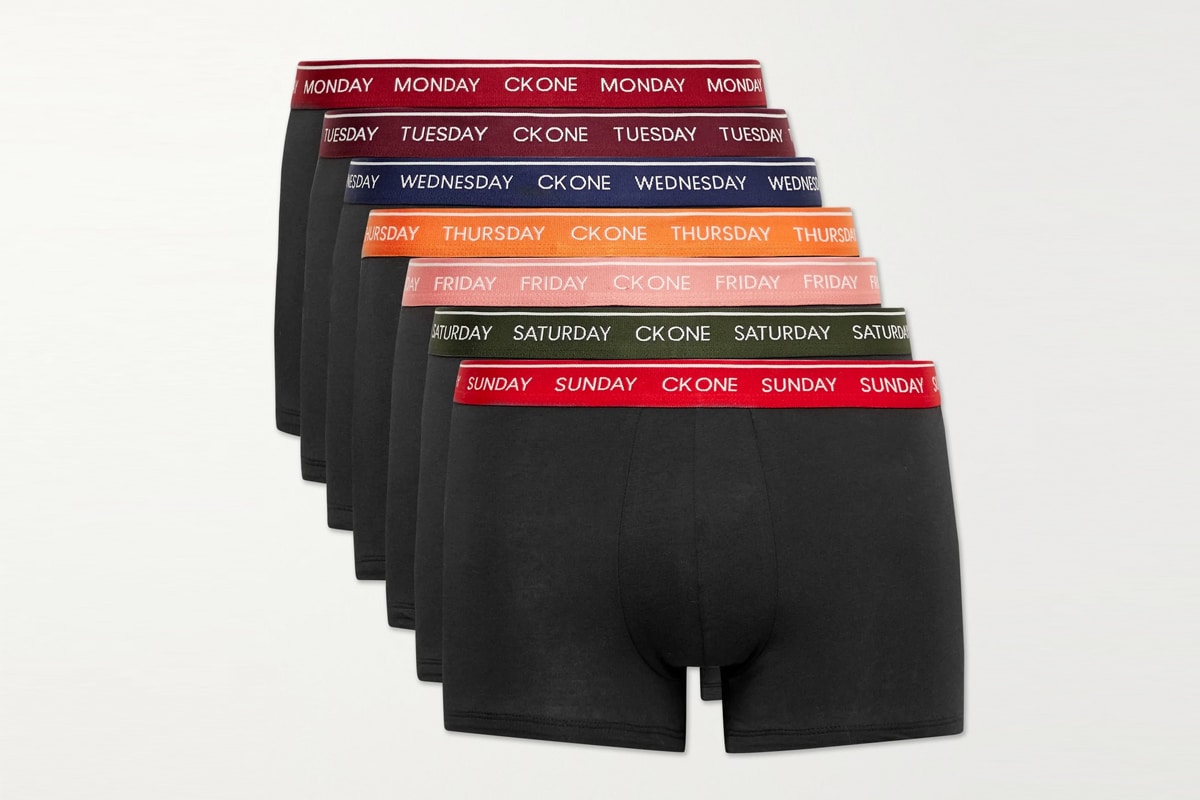 Calvin Klein Seven-Pack Stretch-Cotton Boxer Briefs
If you want comfort where it counts, look no further than this set of Calvin Klein Boxer Briefs. Featuring the respective day of the week on each elasticated waistband, they double as helpful reminders. Of course, the real reason you wear them is for the stretch-cotton construction, which delivers a supportive fit and wonderful feel.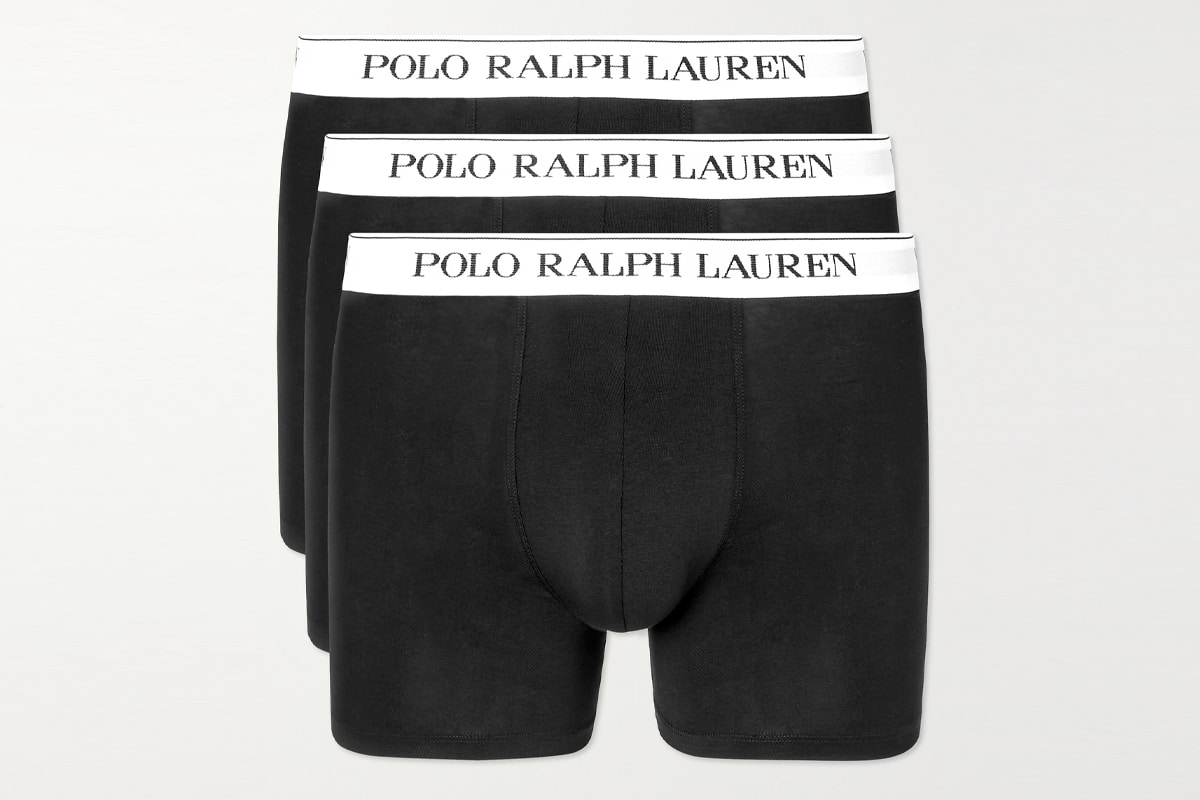 Polo Ralph Lauren Three-Pack Stretch-Cotton Jersey Boxer Briefs
One can never have too much of a good thing and that's why we've also included these boxer briefs from Ralph Lauren. Stretch-cotton construction means you get all the comfort and support you can possibly hope for, which isn't to mention the conspicuously sleek veneer.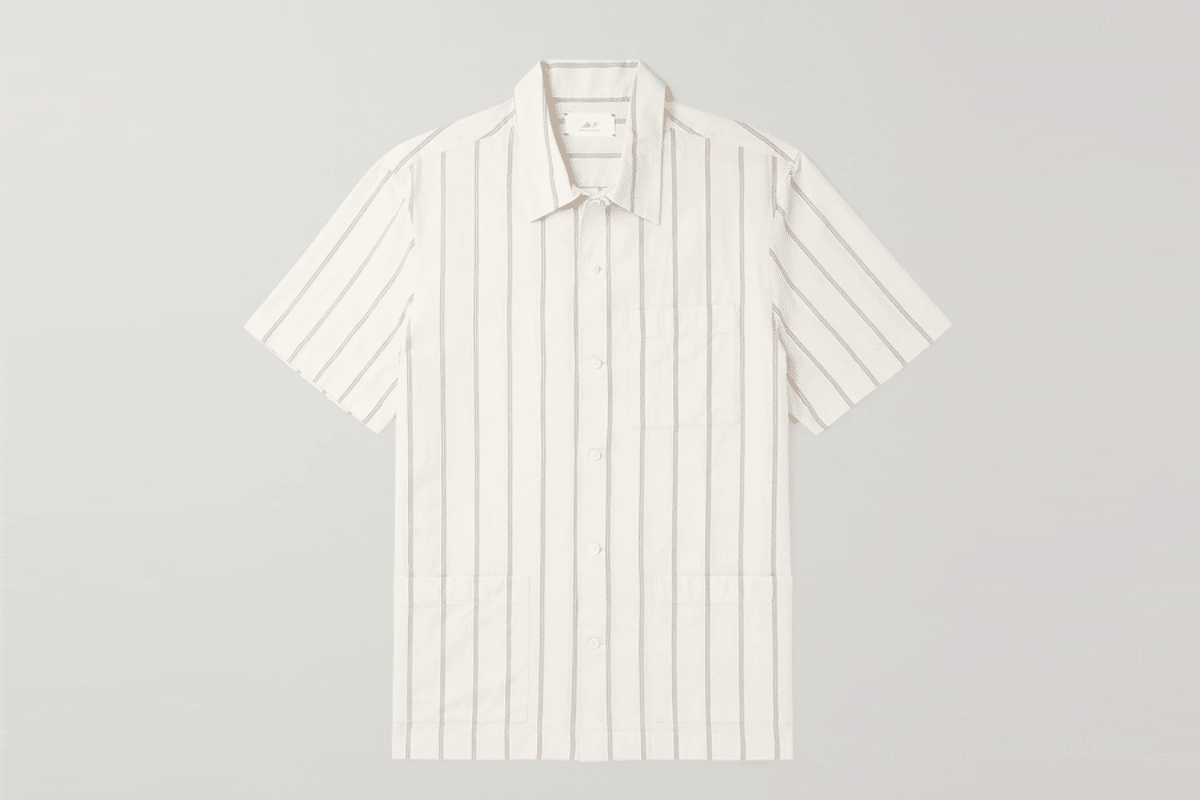 MR P. Striped Cotton Shirt
Featuring all the quality you expect from MR P. this quality cotton shirt is a timeless classic. Cut from crisp cotton patterned with subtle two-tone lines and fastens with mother-of-pearl buttons.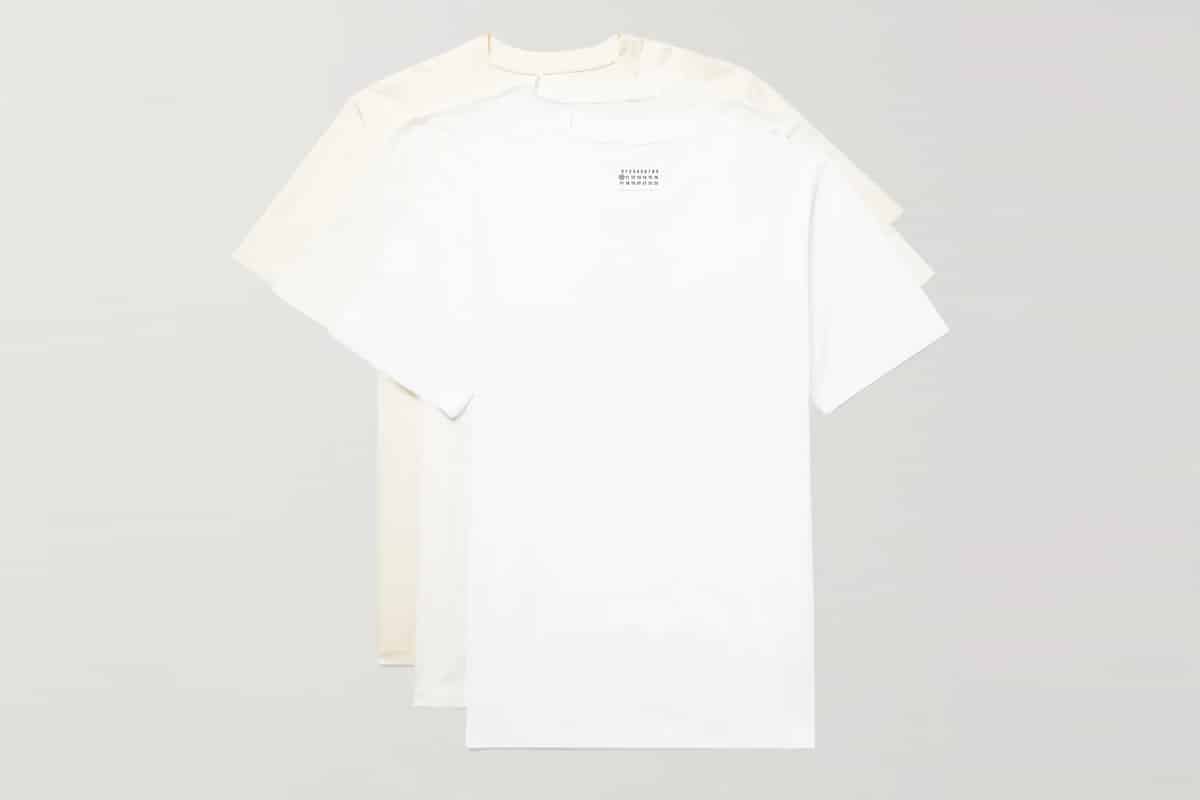 Maison Margiela Three-Pack Cotton-Jersey T-Shirts
Don't settle for average tees when you can score these luxurious ones from Maison Margiela instead. Coming in three per pack, each one offers a slight variation on the shade of white and features a stitched 'X' at the back.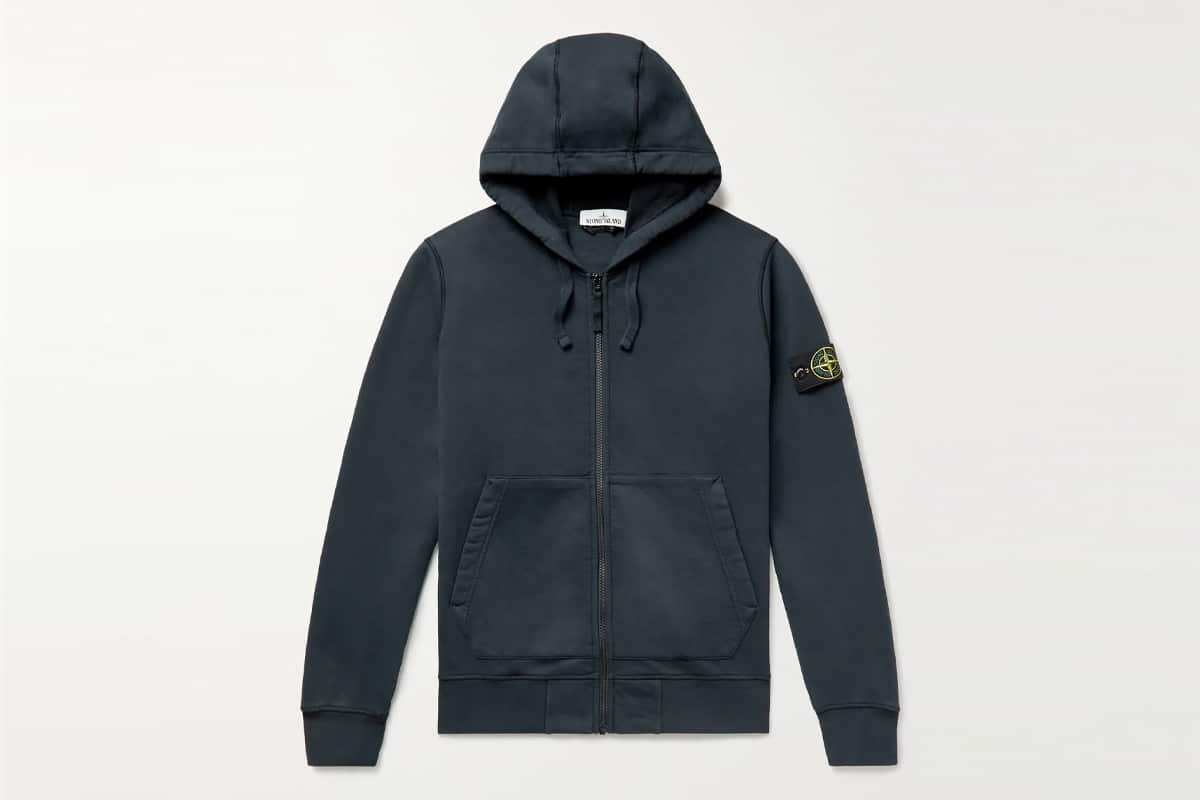 Stone Island Logo-Appliquéd Loopback Cotton-Jersey Zip-Up Hoodie
Stone Island's zip-up hoodie is garment-dyed and made from soft loopback cotton-jersey. In addition to its soft feel and relaxed fit, the apparel delivers optimal colour and structure retention. Look for the military-inspired compass emblem on the sleeve, which has been synonymous with the label's innovative pursuits since the 1980s.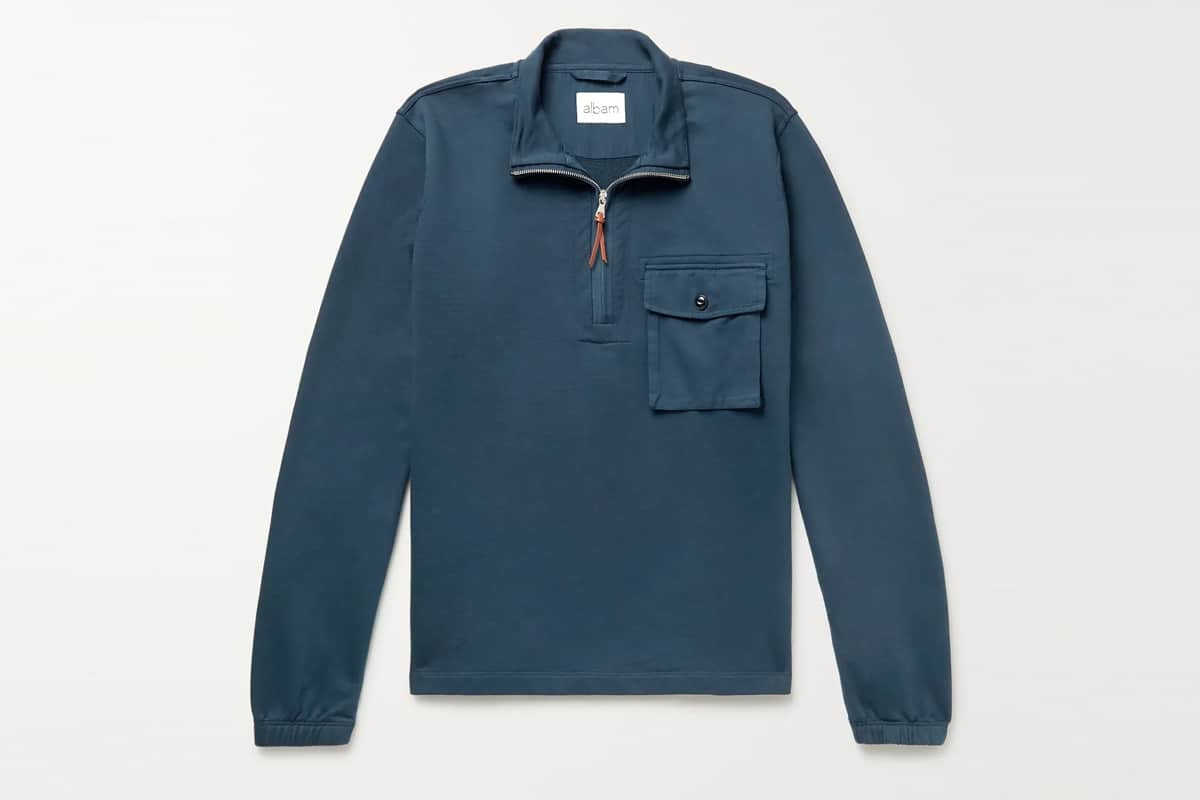 Albam Tactical Loopback Cotton-Jersey Half-Zip Sweatshirt
Awash with military-style details, Albam's 'Tactical' Half-Zip Sweatshirt offers the comfort and support of loopback cotton-jersey construction. Features include a zip-up collar, chest pocket, and elbow patches.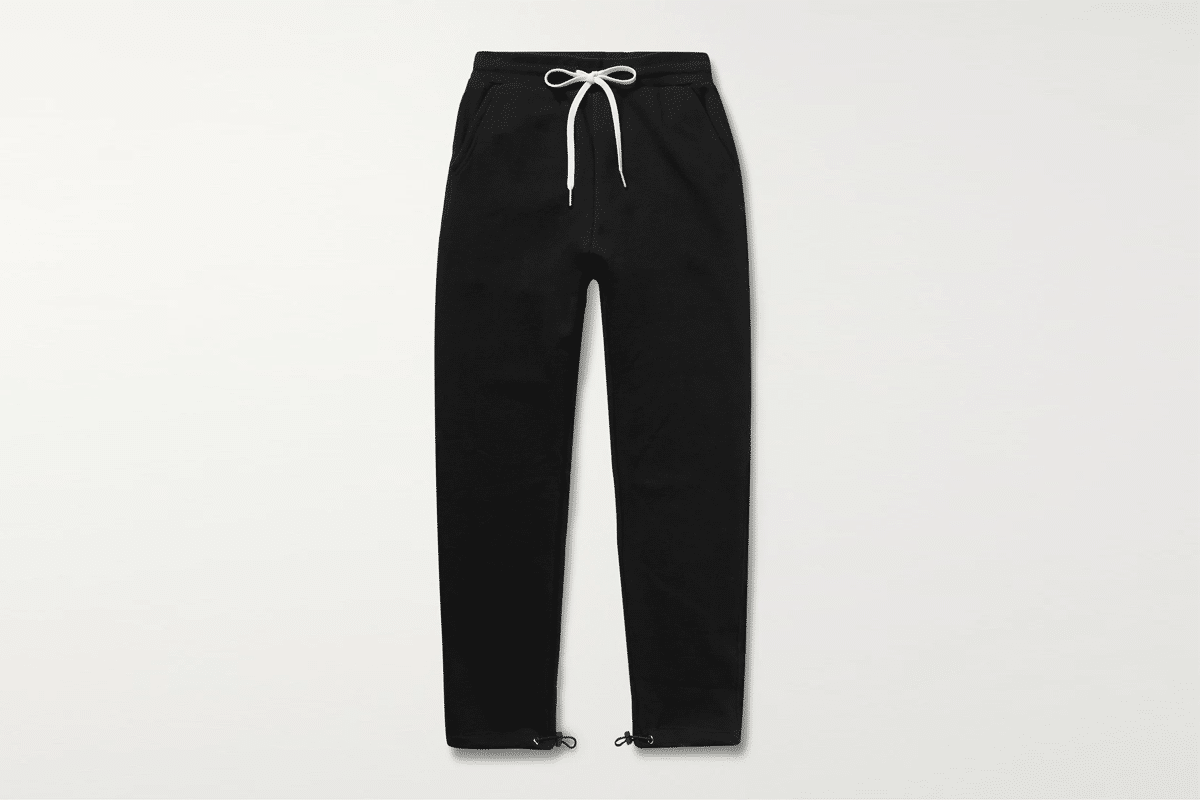 John Elliot Sochi Slim-Fit Tapered Loopback Cotton-Blend Jersey Sweatpants
Recently updated with drawstring cuffs, these slim-fit 'Sochi' sweatpants will have you lounging like a millionaire. Behold the exquisite feel of black mélange loopback cotton-blend jersey construction with an elasticated waistband. We're feeling more relaxed just by looking at them.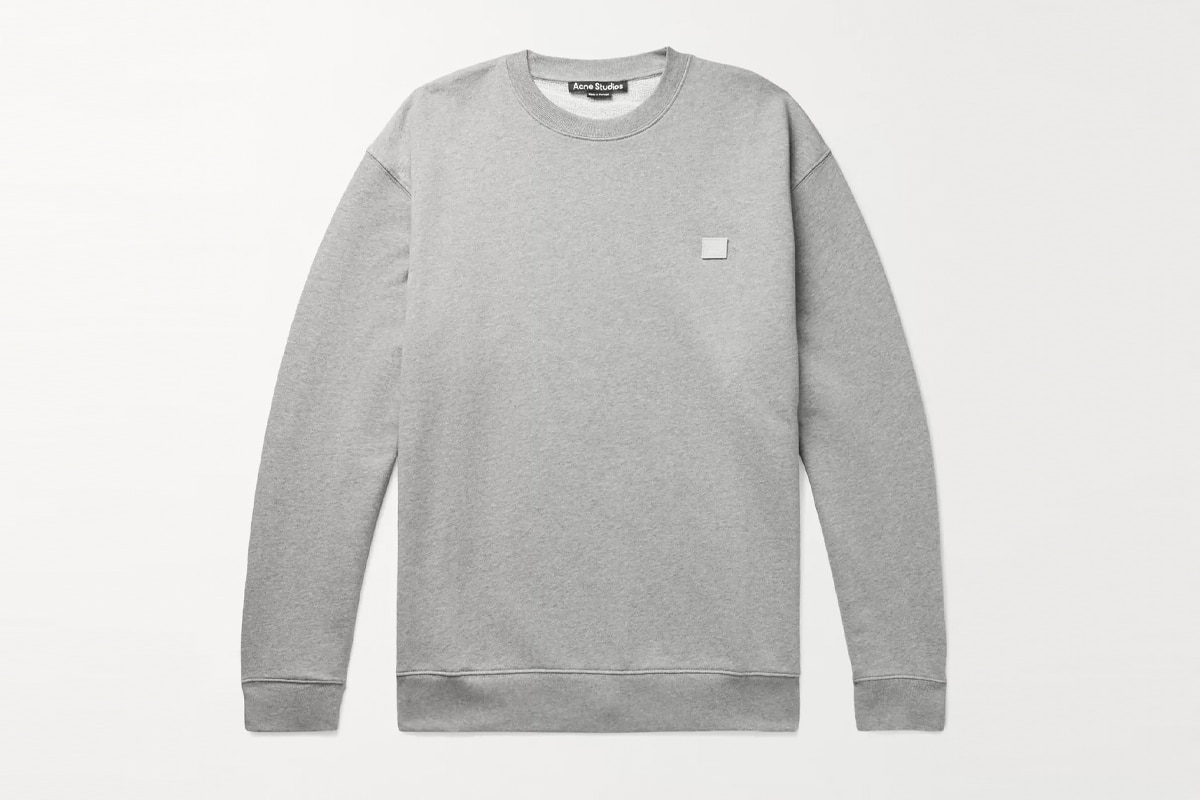 Acne Studios Forba Oversized Logo-Appliquéd Loopback Cotton-Jersey Sweatshirt
Crafted from loopback cotton-jersey and cut for an oversized fit, this relaxing sweatshirt employs ribbed trims to retain its shape over time. Welcome to comfort country.
You'll also like:
MR PORTER Finds – March 2021: Get Your Groom On
MR PORTER Finds – January 2021: Fitness Freak
MR PORTER Finds – December 2020: A Day at the Beach