P Johnson's Debut Sunglasses are Real Pieces of Hardware
Unisex and universally sexy, it's the debut range of outdoor eyewear from P.Johnson. Crafted by expertly trained tailors, P.Johnson offers tens of thousands of different clothing options, covering your entire wardrobe from suiting to leisurewear. Now with a brand new range of sunglasses, the options are truly endless. Taking a step away from formal and business tailoring, P. Johnson is introducing sunglasses with real glass lenses, top-shelf acetate and hand-forged hardware, all made wholly in Northern Italy using the best ingredients. "Bellissimo!" they say.
You'll also like:
Buck Mason's New Light Denim Wash Line Brings the Fade
John Waters is the New Face (and Moustache) of Saint Laurent
WIN! The Ultimate Father's Day Experience Worth Over $5,000 With M.J. Bale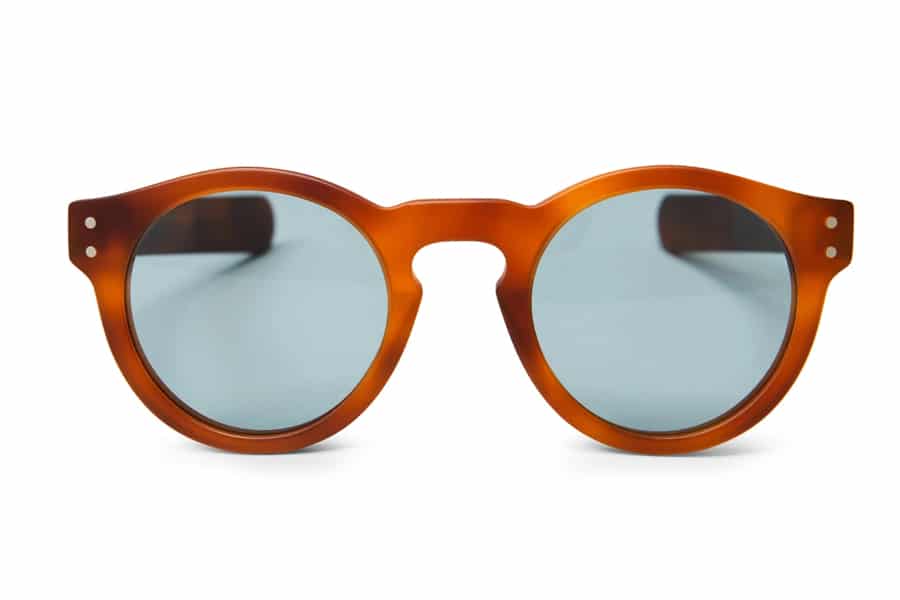 Coming in two serious models, the ASO is described as "high speed, powerful" and will even improve your business acumen. The CÉJ, on the other hand, is "quirky, upbeat and will instantly contrive you a new persona." Starting at US$475 for the CÉJ available in Light Amber Matte or Havana Brown Matte. The ASO goes for US$95 in both the Antique Black Polished finish and the Havanna Brown.
Tired of "mass-produced and disposable-toothbrush-feel sunglasses filling up the landfill," P.Johnson thought it was about time they made their own. Constantly on the lookout for the perfect pair of vintage frames during their many overseas trips together, Tom and Patrick of P.Johnson wanted to recreate a design from an era when sunglasses were considered objet d'art.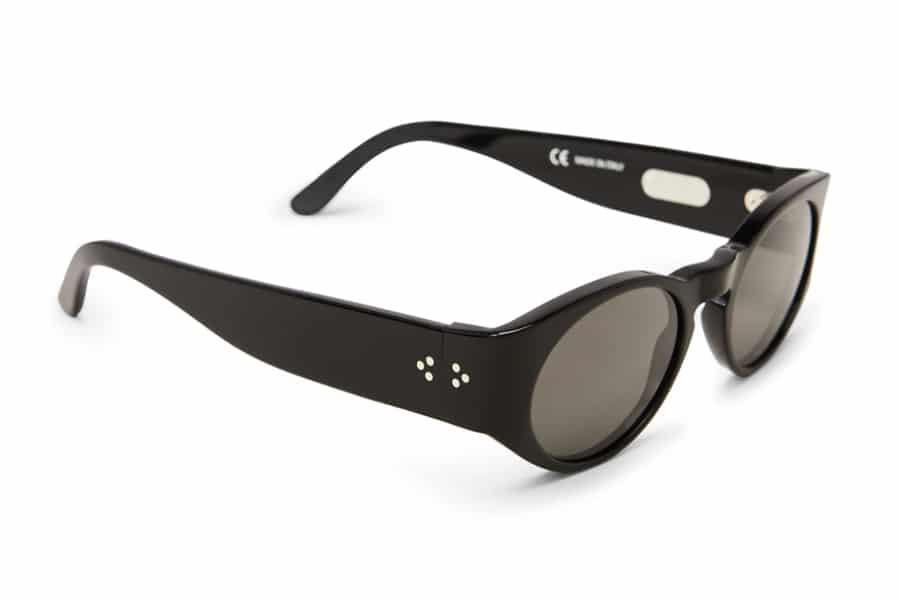 Searching deep into internet archives, and photos of old for their chosen designs, P.Johnson wanted to add some subtle modernised inflexions. Comparing the build quality to the way a Leica camera feels, " wanted to make something genuinely substantial feeling, like sunglasses used to be; solid, special and weighty."
To achieve his desires, Patrick sought out experts. One took them to Mazzucchelli in Northern Italy to source top-shelf acetate for a "firm yet organic feeling." The frames were sourced from "an independently owned maker in the area that fizzy drink Prosecco comes from."
The hinges are real pieces of hardware, hand-forged locally. And instead of "settling for the ubiquitous CR-39 plastic used in 99.99999999% of eyewear these days," Patrick chose lenses from Barberini, the best of the few makers of optical glass for lenses. "Barberini glass has the best optical performance, it's mechanically tough, scratch-resistant and 100 per cent recyclable (and not cheap)."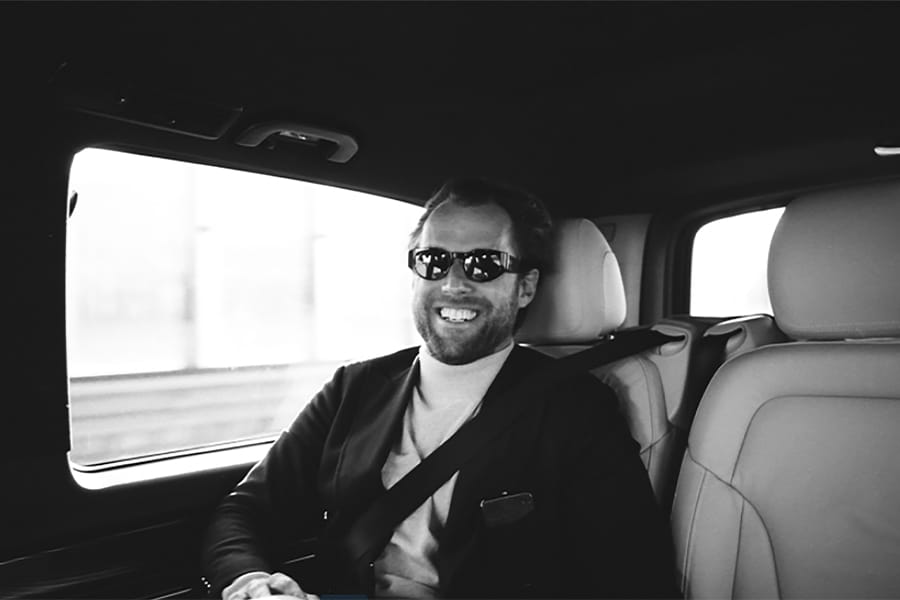 You'll also like:
Buck Mason's New Light Denim Wash Line Brings the Fade
John Waters is the New Face (and Moustache) of Saint Laurent
WIN! The Ultimate Father's Day Experience Worth Over $5,000 With M.J. Bale