Pacifico Optical 'Made to Order' Range is Custom Luxury
After six years as the go-to premium Australian eyewear brand, Pacifico Optical has announced its latest customisable sunglasses range. Labelled 'Made to Order' this exclusive range is just that, bringing slow fashion to the eyewear game. The new range features five classic unisex frames, and there are multiple frame and lens options to get stuck into. Allowing you to customise and design your own sunglasses, just how you like.
You'll also like:
Drink Champagne and Dance All Night with Pacifico Optical's Lola Frames
The Sunnies We're Backing To Win This Spring Racing Carnival
5 Transparent Frames to Add to Your Sunglasses Rotation
Australian premium eyewear label Pacifico Optical has been crafting classic sunglasses and protecting Australians from the harsh sun since 2015. Loved by over 11000+ Aussies, the brand was born between swims at Bondi Beach and is infused with the area's relaxed coastal lifestyle. Frames are handcrafted using Japanese and Italian acetates, lenses are from Carl Zeiss Vision and they feature European engineered hinges. This is accessible luxury personified, and they're taking the experience one step further with their latest 'Made to Order' range. The process is as follows;
The customer selects their frame style, colour and lens option online at pacificooptical.com
The customisation is noted and the order is placed and fitted with certified optical lab, Carl Zeiss.
The sunnies are created and sent directly to the customer.
"Over the years, customers have asked whether we do certain combinations. The launch of our Made to Order collection is so special because it allows customers to create exactly what they want. For the environmentally conscious consumer, made to order products are not only sustainable but it cuts out mass production often resulting in excessive stock wastage," said Director and Co-Founder, Alain Guglielmino.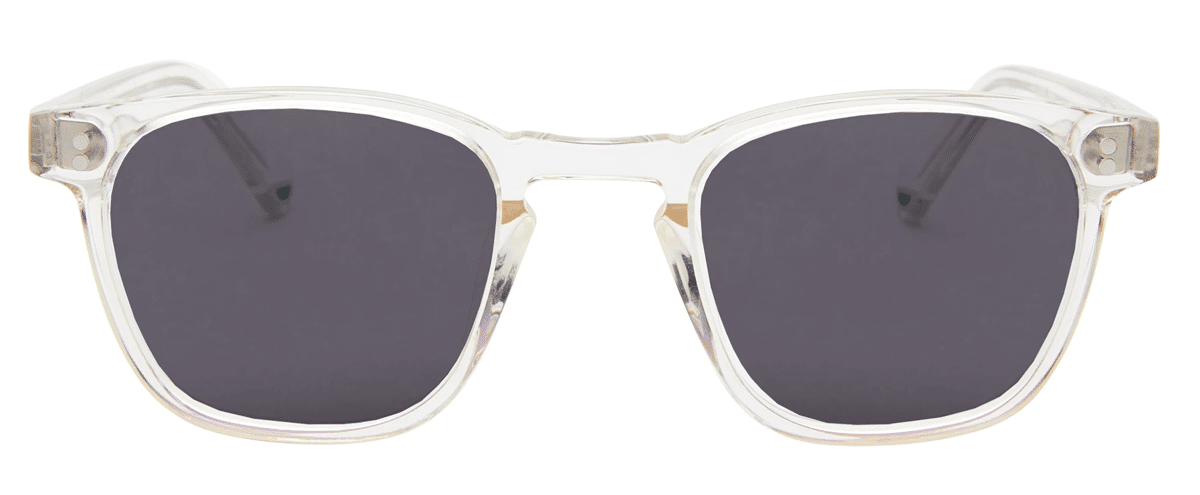 Pacifico Optical 'Made to Order' Key Features
Sunglasses are made to order, meaning no waste or excess stock creating a sustainable business model with an emphasis on quality products.
Over 100+ unique colour combinations allowing customers to create a pair of sunglasses that are special and suit them.
Trialled and tested classic frame shapes that suit a range of face shapes including "The Buckler" and "The Campbell."
Made to last with 5-joint nickel silver rivet hinges and CR-39 Class 3 lenses which are shatterproof and lightweight.
The 'Made to Order' Collection sunglasses are available now exclusively at pacificooptical.com
You'll also like:
Drink Champagne and Dance All Night with Pacifico Optical's Lola Frames
The Sunnies We're Backing To Win This Spring Racing Carnival
5 Transparent Frames to Add to Your Sunglasses Rotation