PUMA x KidSuper Studios Inspires Innovation Through Art
Going back to basics, PUMA is drawing inspiration from its football heritage with a new collection. In keeping with other recent releases, the new PUMA x KidSuper Studios collaboration looks to inspire the innovation of creativity and art. Artist collective KidSuper Studios brings aspects of its superhero theme to PUMA in hope of inspiring people to see the potential within themselves and achieve their dreams.
You'll also like:
PUMA Snares Neymar Jr in its Biggest Signing Yet
Why Israel Adesanya's PUMA Signing is a Big Deal
PUMA and Helly Hanson Partnered for a Retro Snow Gear Collection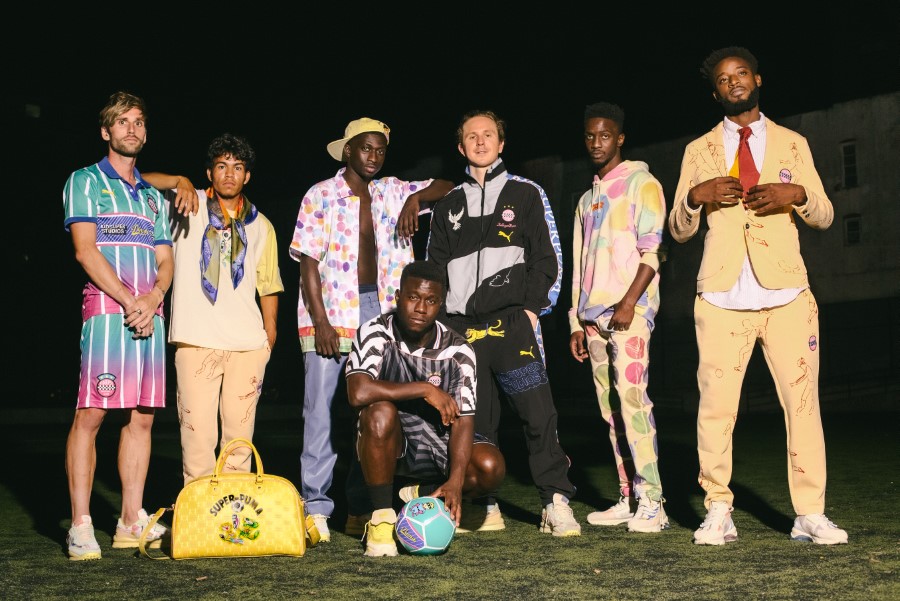 PUMA's football heritage is the inspiration for the collection, a heritage that dates back to the postwar period of the 1950s and transitions through history with notable football national team legends such as Pelé and Diego Maradona. PUMA has a long-standing history with football that sometimes gets lost in the contemporary streetwear conversation, something KidSuper founder Colm Dillane hopes to change. In fact, it is PUMA's historical heritage that Dillane marks as a key aspect in his decision to work with the global brand.
"I looked to football for inspiration for all products. What I was mostly inspired by was PUMA's history, that's what was so special about this collection, collaborating with a brand that has 70 years of product design. You can't beat old images of Pelé winning a world cup in PUMA soccer boots" said Dillane.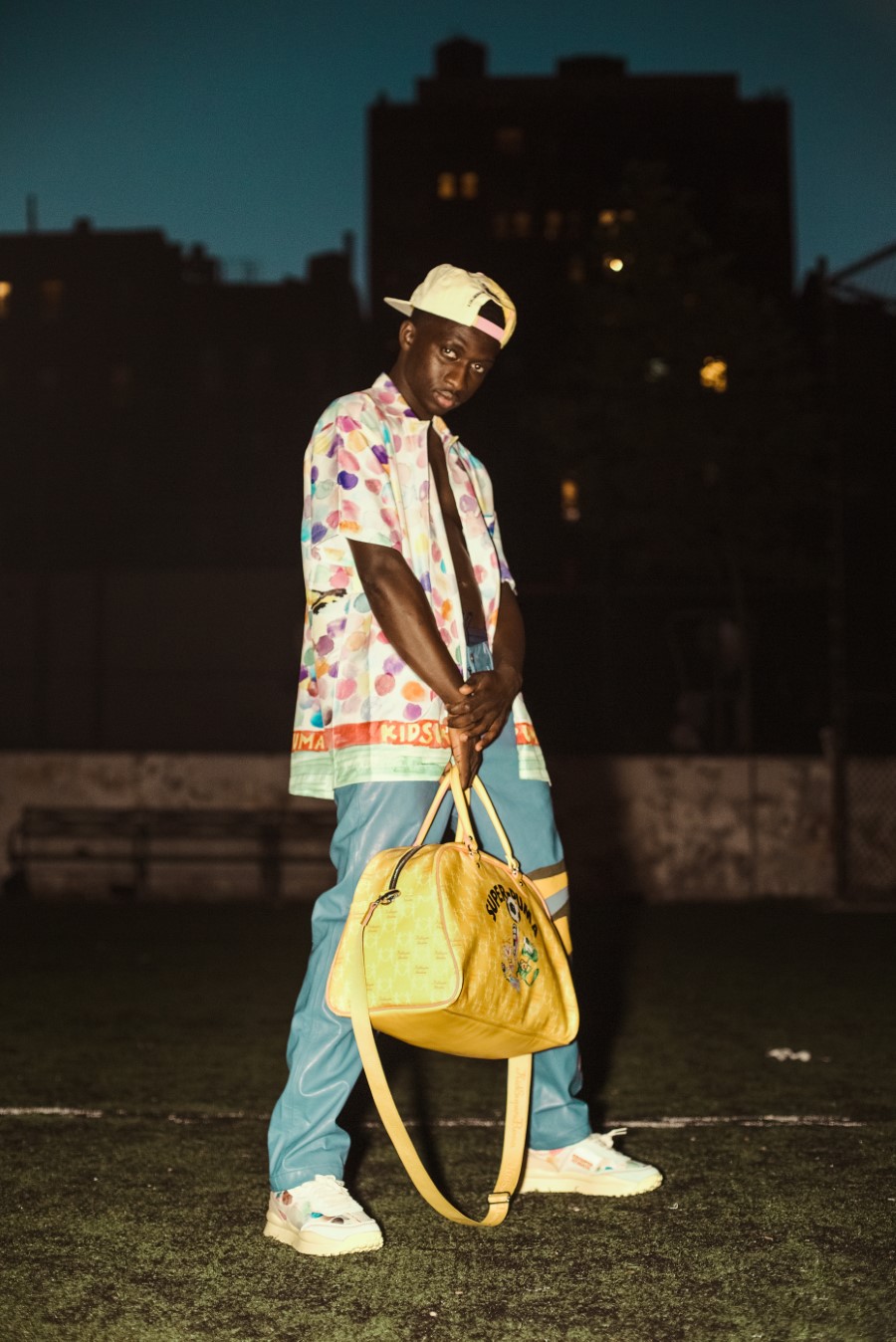 According to the brand, the PUMA x KidSuper Studios collection reflects the history of PUMA, however, goes beyond the mere recreation of traditions. PUMA has given Dillane the chance to explore the creativity he is known for throughout this collaboration, offering creative inspiration across the board, "PUMA really allowed me to be creative, I wasn't just changing colours on established silhouettes, I was allowed to create my own products. I haven't seen so much originality in a collaboration yet" said Dillane.
The reflection of Dillane's creative freedom is highlighted in the PUMA x KidSuper Studios collection through its use of retro tailoring, bold prints, vivid colour combinations, and 'KidSuper Studios' signature doodle aesthetics. The highlight of the collaboration being Dillane's own football cleat, "Having my own cleat was an absolute dream come true. And for it to be the PUMA King. Pelé, Maradona, KidSuper all have their own PUMA King. Insane. I also love all the shoes, just holding my own PUMA shoe is a dream come true" said Dillane.
Be on the lookout for the collaboration as it is set to drop October 9th 2020 on the PUMA website. In the meantime, you can catch a glimpse of the full collection below in a KidSuper curated seven-episode video series "SCRAM" featuring some of PUMA's roster including Usain Bolt, Héctor Bellerín, Jessie Reyez, Meechy Darko, Lolo Zouai, West Side Gun, and Lil Tecca.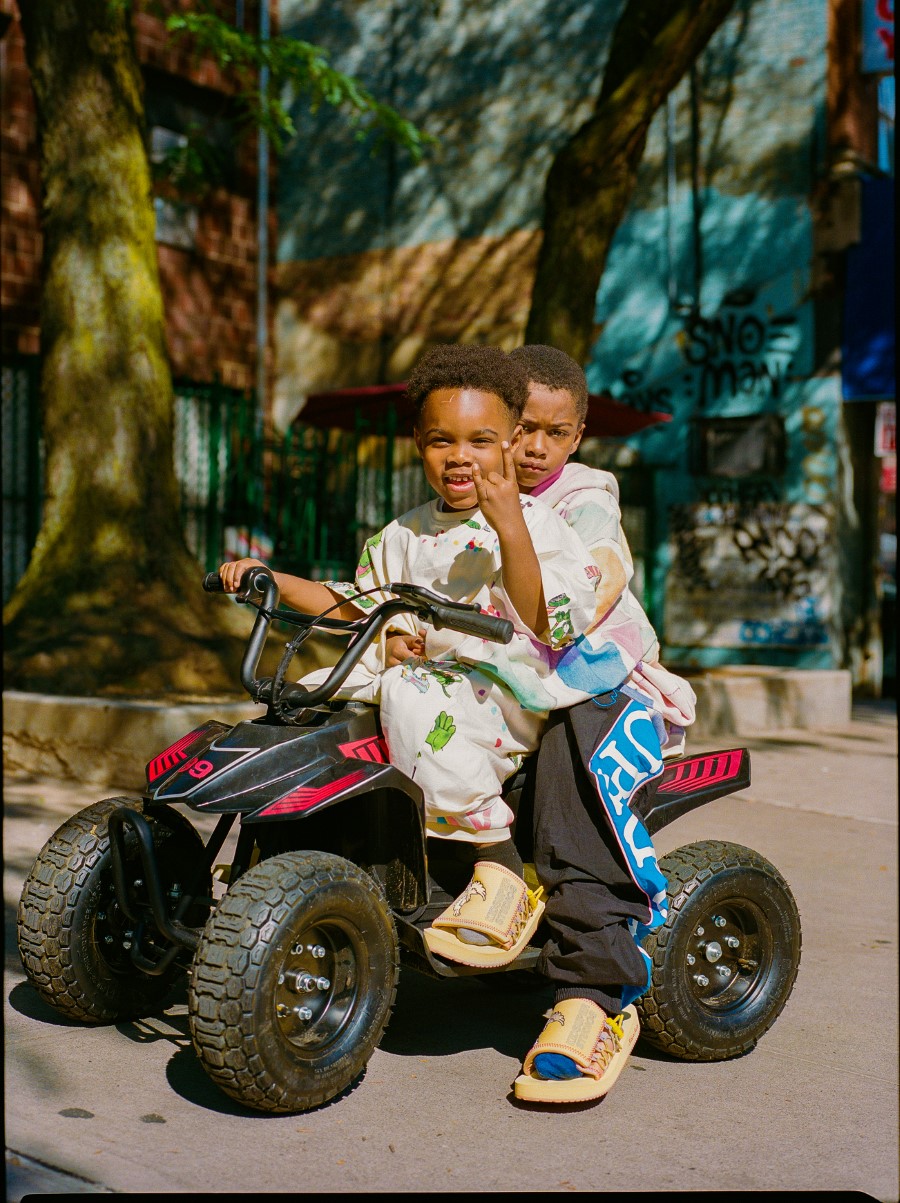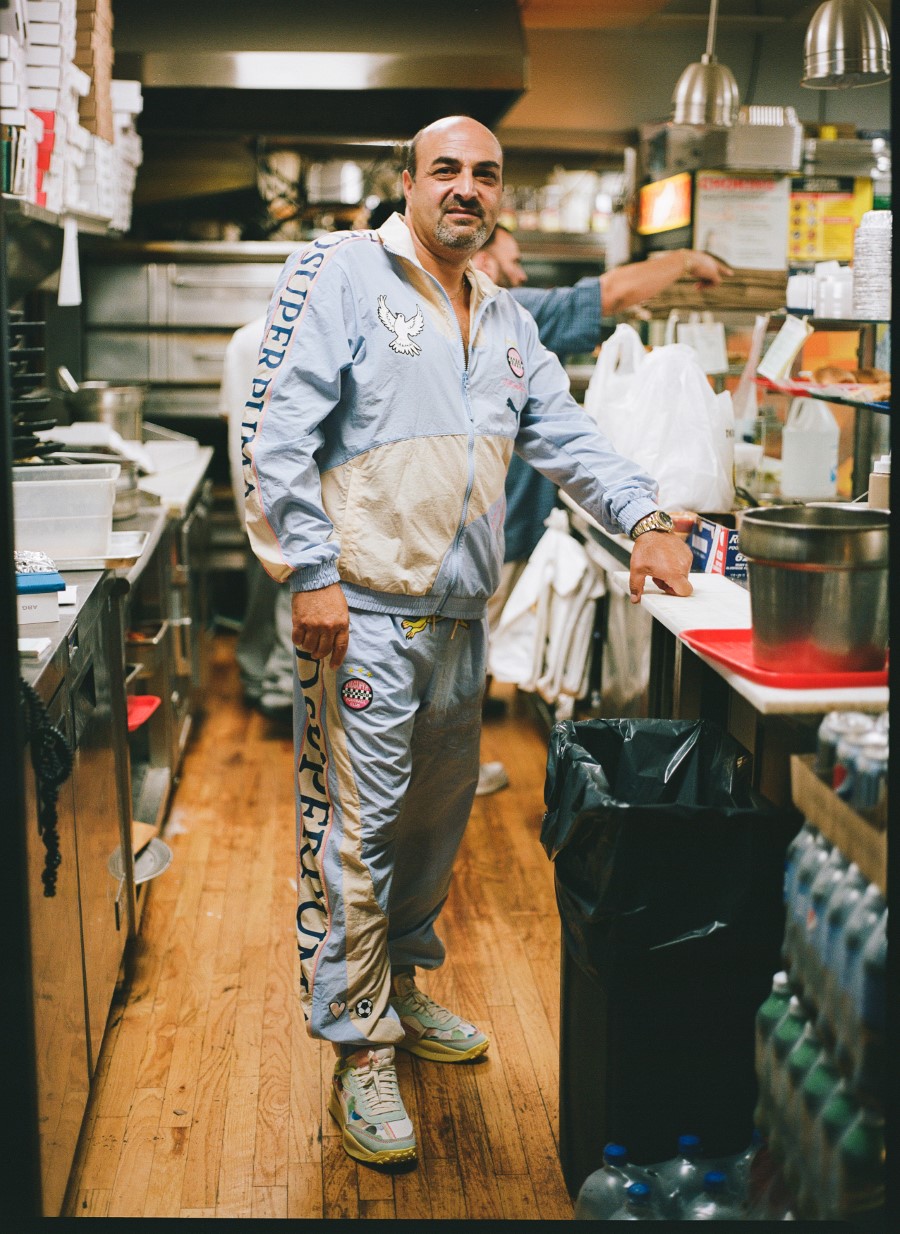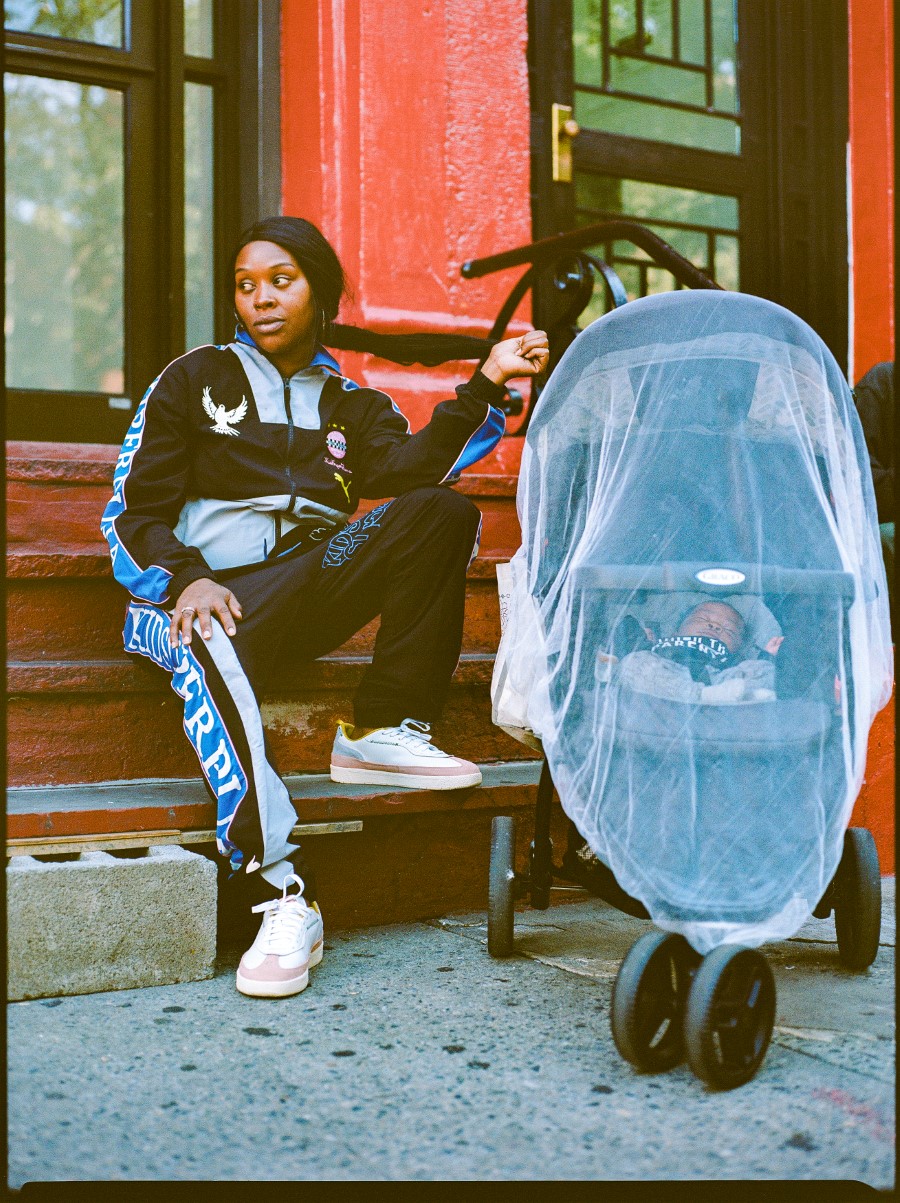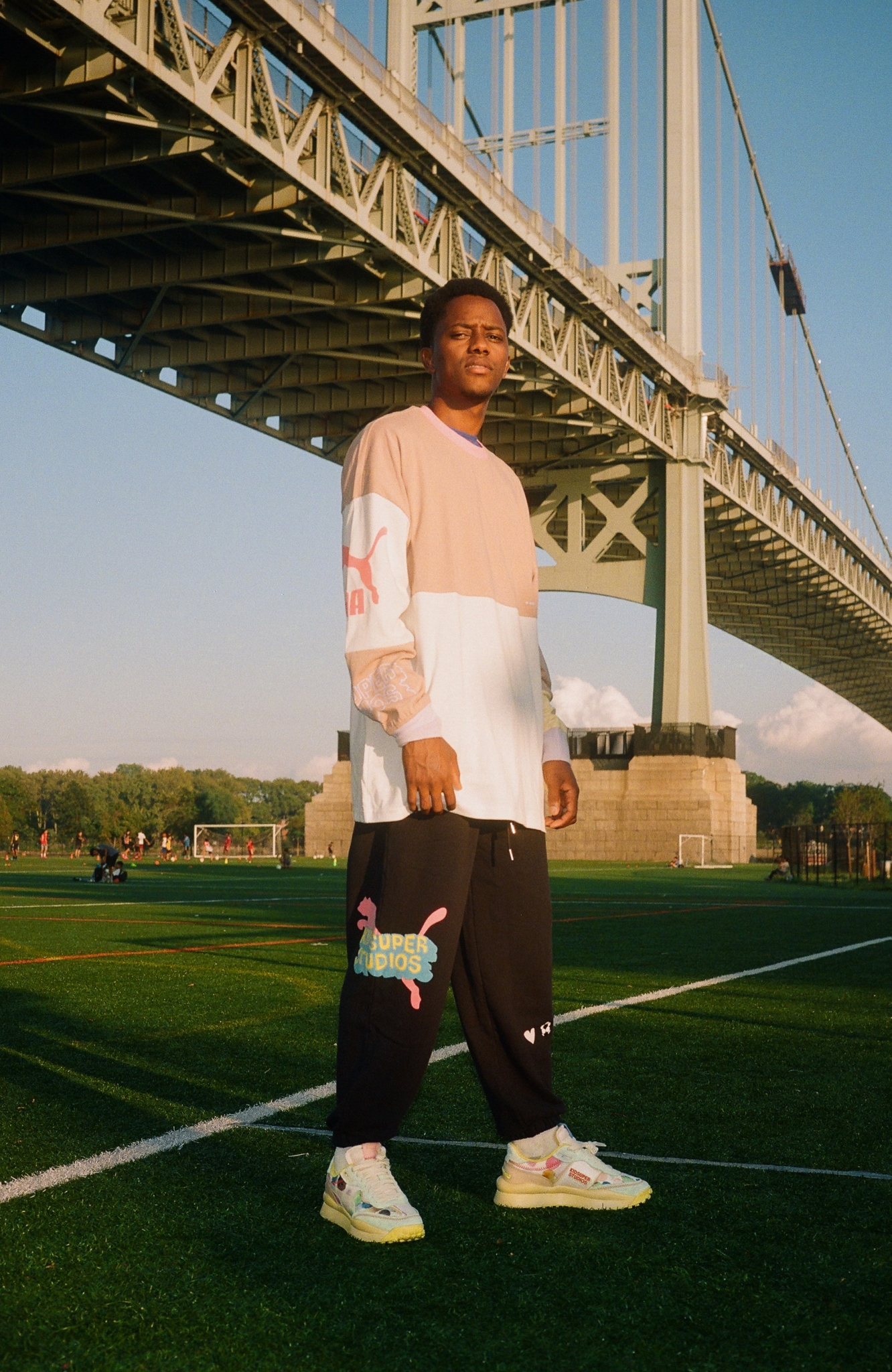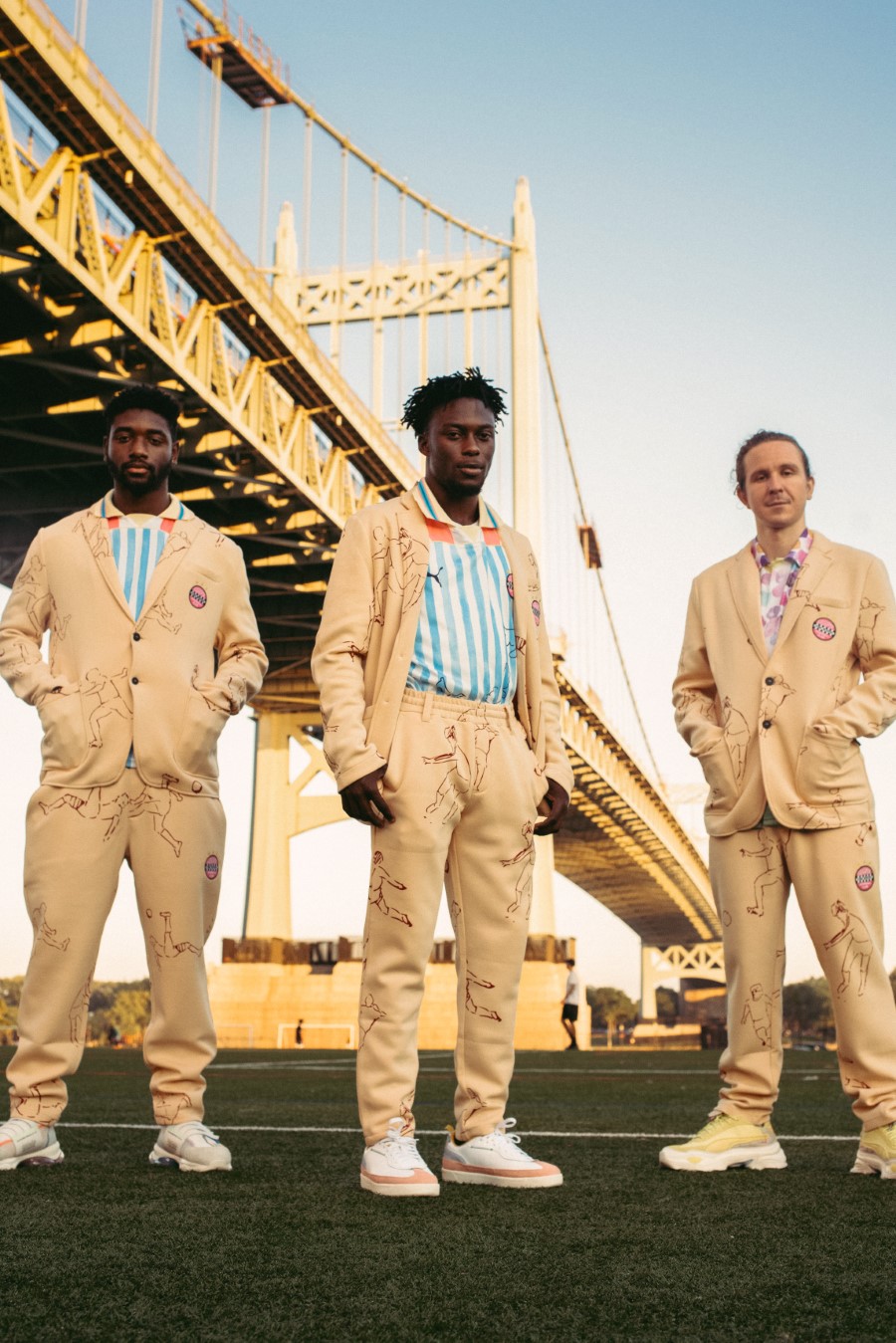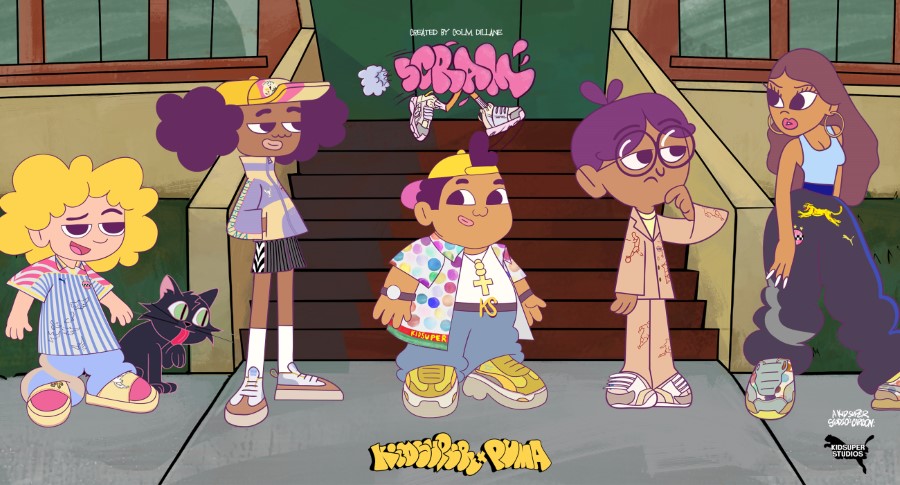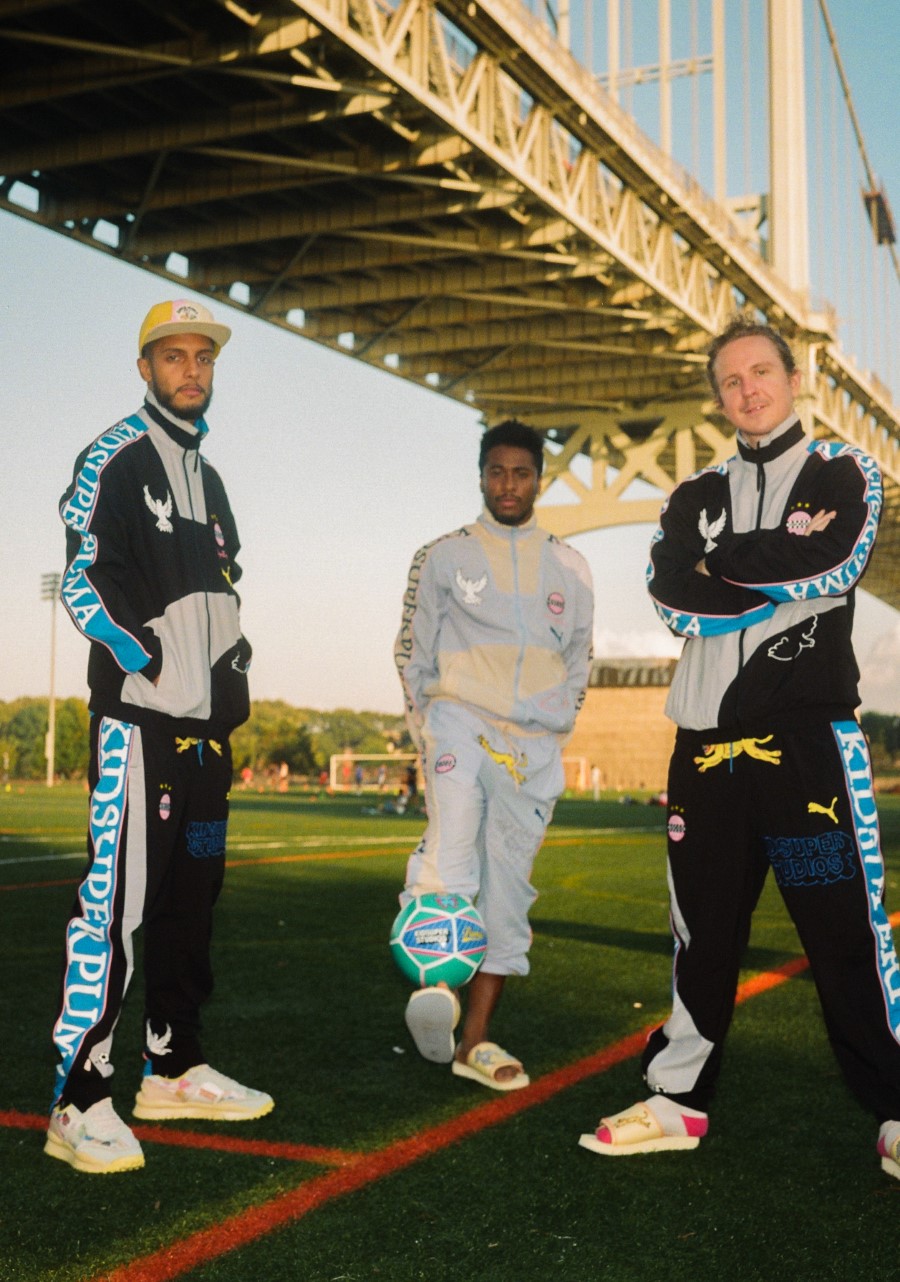 You'll also like:
PUMA Snares Neymar Jr in its Biggest Signing Yet
Why Israel Adesanya's PUMA Signing is a Big Deal
PUMA and Helly Hanson Partnered for a Retro Snow Gear Collection