Ray Ban Oval Double Bridge Another Iconic Eyewear Set
Ray Ban is such a well-known brand in eyewear that many people don't recognise other brands, except maybe Oakley or i-Gog, but Ray Ban is really in its own class as a brand, specifically for shades. They create iconic and inspiring designs for their sunglass apparel collections, releasing only the best from their design labs. The new Oval Double Bridge collection is no exception for Ray Ban.
This new iconic set of sunglasses frame is custom built by the pros at Ray Ban. They are sturdy for sure "for those who don't just play it safe," so says Ray Ban in their typical confident lingo. They are eye-catching, no doubt. They also have a very prestince quality in their aesthetic, adorned with that unique double bridge design that only Ray Ban could really come up with and make work so well. The oval frame is paired with and all new cover.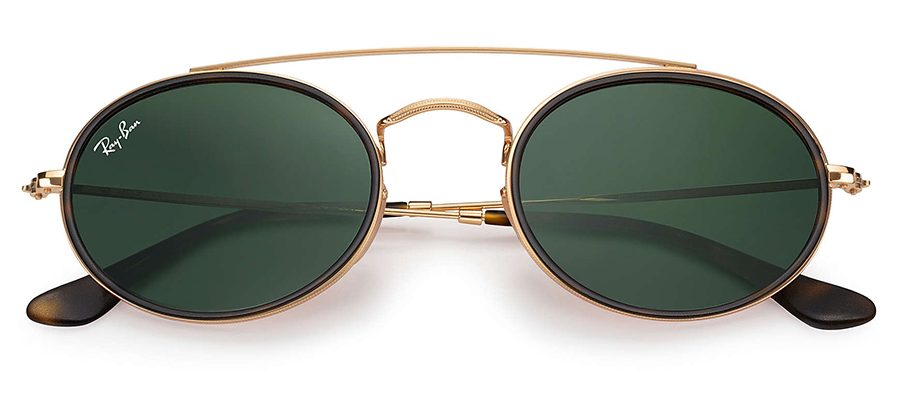 That is not where customization on these premium shades stops. It continues with your selection between 100 percent gold & G-15 or the more sleek gunmetal & black frames. The tones and shapes were designed to complement new flat gradients on the product so you will enjoy the flare they have to offer or go with a more laid back approach with your attire. This gives you versatility in fashion and mood of wardrobe.
Have you subscribed to Man of Many? You can also follow us on Facebook, Twitter, and Instagram.