The Secret to Sleeping Well is Restlab Technical Sleepwear
Restlab is launching a range of temperature-regulated silk sleepwear to help you get the perfect night's sleep.
Many factors contribute to sleeping well with one of the most crucial being temperature regulation. During bedtime, your body temperature naturally drops to help induce sleep. It's vital to support this process without getting too cold or remaining too hot. That's why Restlab's Equilibrium technical sleepwear is engineered to be highly breathable, making it easier for you to reach the optimal temperature.
As a low conductor of heat, the Equilibrium sleep set helps trap just the right amount of precious body heat to create the perfect micro-climate as your body temperature drops to the lowest point in the early hours of the morning. It's all managed by a minimal-styled, yet technical shirt and shorts.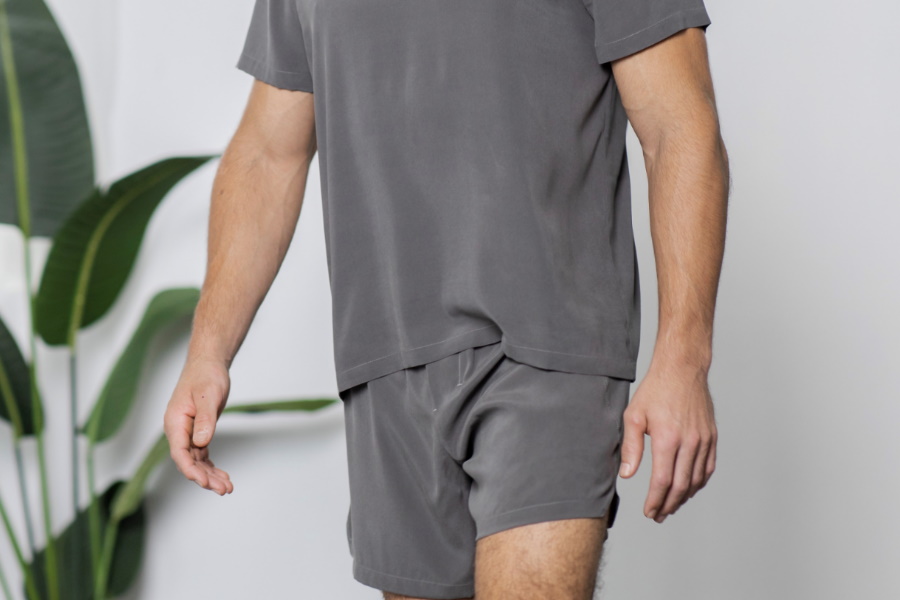 Aiming for the best in fabric performance and comfort, Restlab has re-engineered silk for the modern man and woman that's both soft and smooth without the shine. The two-way stretch material is three-times finer than cotton and remains frictionless so that it won't hold you back.
The sleepwear is designed with a relaxed cut and thoughtful seams, so they look flattering on everybody. Most importantly, the technical wear is all-around comfortable.
The matte blue and grey colours evolve, meaning each piece will be unique and the strength of its technical qualities maintain throughout the lifespan. Restlab Equilibrium sleepwear doesn't just feel cool; it looks cool too!
The Equilibrium sleep set has been pre-shrunk and engineered to be machine washable. Just toss it in and hang dry.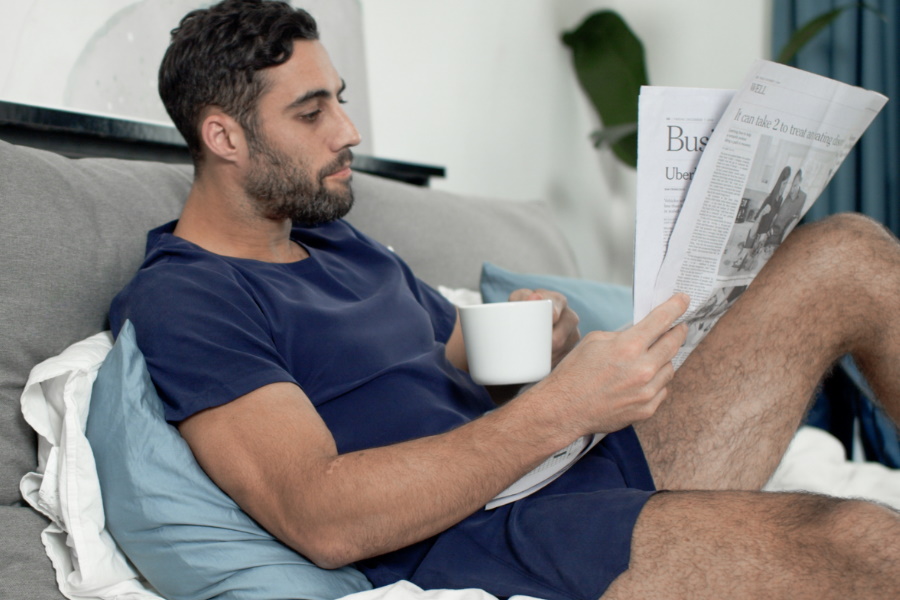 Restlab was founded with the vision of helping the world optimise precious downtime, making those hours as comfortable and refreshing as possible. Restlab is funding its Equilibrium sleepwear via crowdfunding platform Kickstarter where early bird backers can take advantage of up to 48% off the eventual retail price and possibly get the sleepwear before everyone else.
Take the stress out of getting a good night's sleep by regulating your temperature with comfortable, technical sleepwear. You will be grateful come morning.