Score a Matching Pair of Fredrick Harold Dads & Lads Socks and Help Save the Planet
Socks are that traditional father's day gift that won't go away no matter how many gift guides we curate for you and your loved ones. Although, there are some good arguments for why you should stick to the classics, and most of them stem from premium sock label Fredrick Harold and its sustainable, community-focused practices.
Fredrick Harold Sock Co. uses a premium cotton blend sourced mainly from Southern and Central NSW to craft socks that support with luxurious lightweight cushioning underfoot, along with high absorbance and rapid sweat-wicking.
Help support the planet. For every pair of socks purchase, Fredrick Harold will plant one tree.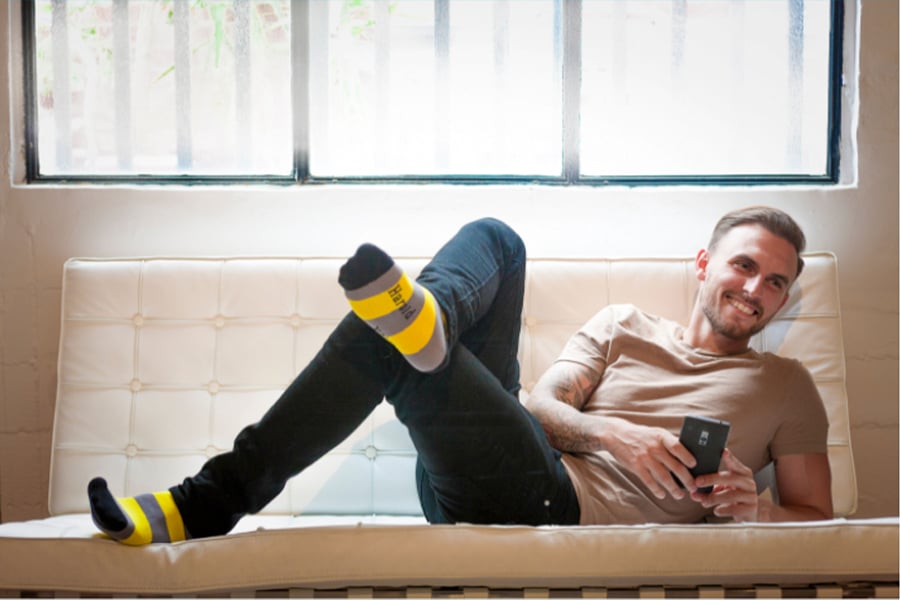 To celebrate the father figures in your life, Fredrick Harold is championing the 'Dad's and Lads' approach, with two pairs of matching socks, one for dad and one for junior. These matching socks are available in a wide range of colours, patterns and prints, so there's bound to be something to suit every dad. If you don't want to go the matchy-matchy approach, Fredrick Harold has curated a great range of gift packs featuring everything from the single pair tester right through to the five-pack, taking care of the entire working week.
Taking care of the old man is something that Fredrick Harold knows well. Founder Jesse Bilkey named the business after his late grandfather, a true salt of the earth gentleman whose hands were stained a deep chestnut from decades of tireless working the land. According to Bilkey, Fredrick was a selfless husband, father, grandfather and community man, an ethos that carries through to his namesake. The Fredrick Harold Sock Co. sponsors and donates to Kids Teaching Kids, Australian Fistball Team, Hawthorn Amateur Football club, Nulliwill football club, Coburg Football club, Aberfeldie Cricket Club and heaps more, ensuring the future champions of Australia get the support they need. Even better, for every pair of socks purchased Fredrick Harold will plant a tree, helping to kick-start a cleaner, more sustainable country.
Buy socks and help support the planet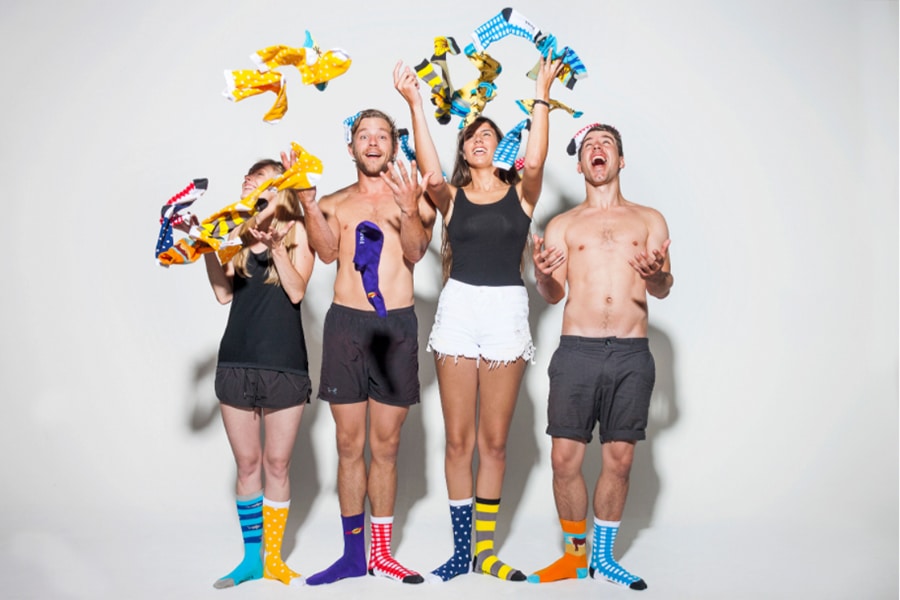 If your old boy is a little like the original Fredrick and believes in the power of doing things right, these Mini-me matching adult and children's packs might be the perfect opportunity to show him your appreciation. Fredrick Harold Sock Co. also offers a yearly subscription, sending dad a fresh pair of fine socks every month. That's twelve gifts spread out across the year from father's day right through to the next. So add some colour to dad's wardrobe with premium cotton blend socks from Fredrick Harold Sock Co. All orders arrive boxed in a presentable way. All you need to do is mark September 6 on your calendar and remember to show up with the gift in hand.
Buy socks and help support the planet