Southern Comfort Fashion Arrives Courtesy of Barney Cools
The guys behind Sydney clothing label Barney Cools enjoyed their recent trip to New Orleans so much that they teed-up a partnership with the local smooth-drinking whiskey Southern Comfort to release a limited edition clothing range.
The simple styles blend the laid back vibes of the Australian summer with the spirit of the American South. The Barney Cools x Southern Comfort range includes three hat designs, 'Gator' tees and 'party' shirts.
Talking about his trip to New Orleans and the inspiration behind the clothing, Barney Cools' Co-Founder Nat Taubman said "The culture over there was so unique. It's all about freedom of expression, inclusivity, southern hospitality and a never-ending good time. Southern Comfort embodies these qualities and its home is in New Orleans, so it was perfect."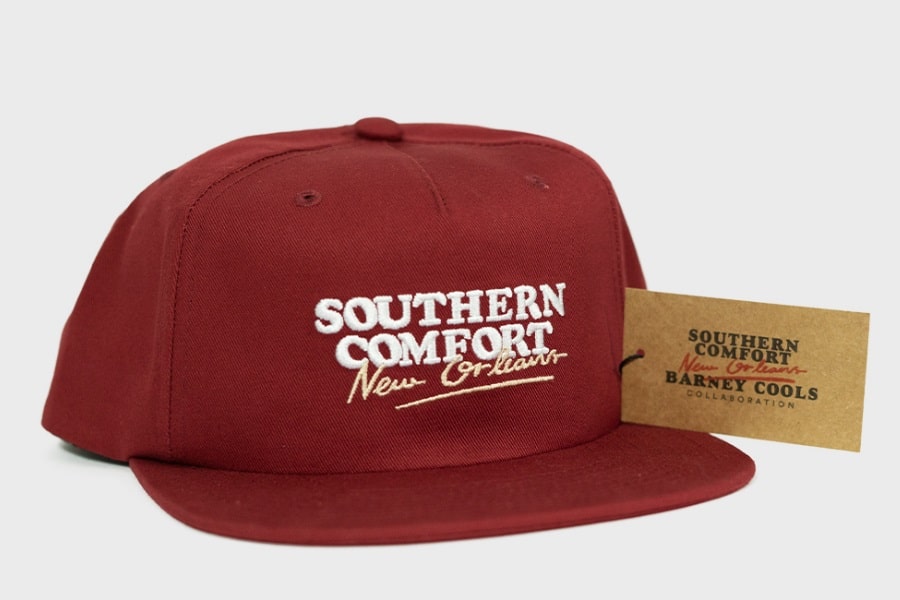 The clothing range is the first time Southern Comfort has partnered with an Aussie lifestyle brand. The hats and tees are expected to receive a Sydney-wide release throughout February. You can also find Barney Cools' clothing online at The Iconic, Surf Stitch and of course, Barney Cools.
"Just like Southern Comfort is the perfect blend of whiskey and spice, we're blending Southern Comfort with the spice of a great Aussie brand," adds James Johnstone, Senior Brand Manager at Southern Comfort.
"Our Barney Cools partnership allows us to bring the Spirit of New Orleans to consumers with an Aussie twist."