Winter is right around the corner here in Australia and so too are all the activities that come along with it. Never ones to let a little cold weather get in our way, Aussies will be heading outdoors with the same level of energy and enthusiasm that we bring to every other season. We do have a year of restrictions to make up for, after all. That means hitting the slopes by day and the bars by night and then waking up the next day to do it all over again. It's just how we roll in these parts, where staying active is basically a way of life.
If you're gearing up for winter like the rest of us, you'll want to be dressed for the occasion. Versatility and quality are key when it comes to picking out the right jacket and that's exactly where clothing label Superdry enters the equation. Every bit as dynamic as their customer base, the brand has a jacket for every activity or experience. Not only that, but they stand at the forefront of ethical product development, with each silhouette containing either responsibly sourced down or recycled plastics from over 10 plastic drinking bottles.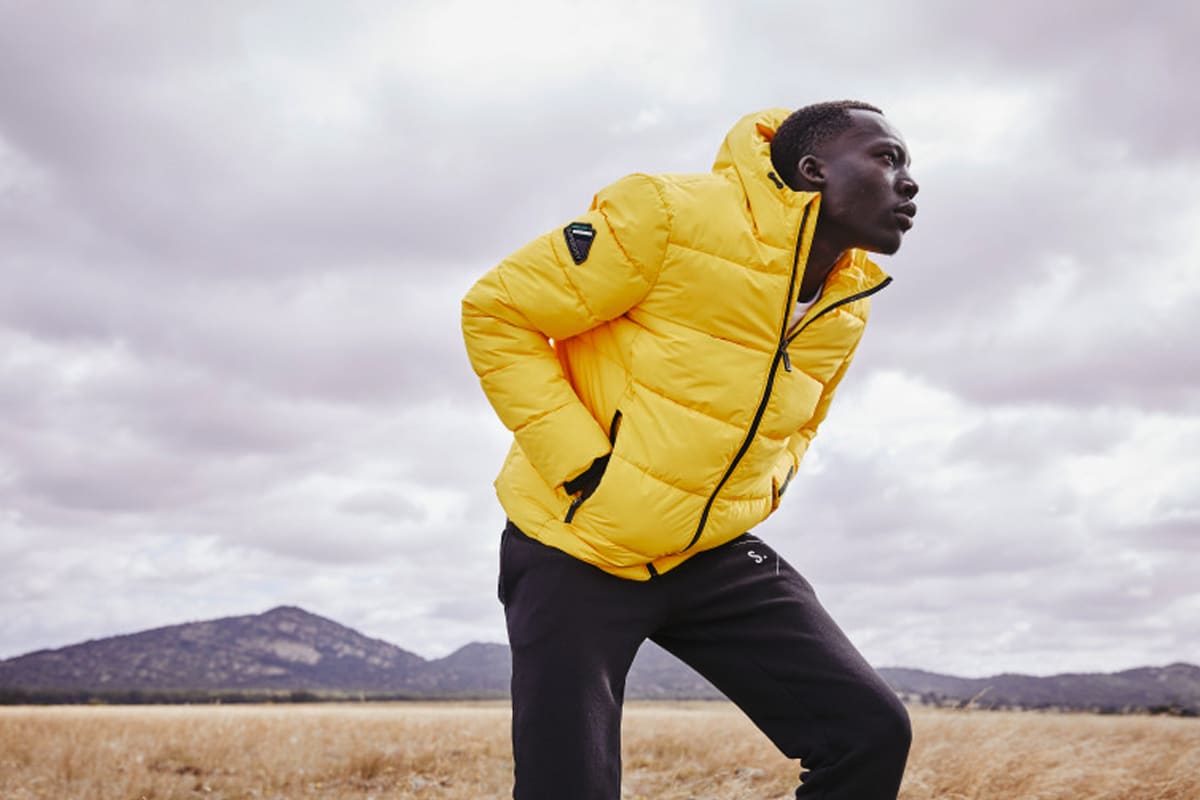 A perfect match for the Aussie market, Superdry culls from various influences when creating their signature output. At the heart of their design is a striking fusion of classic Americana, British tailoring, and Japanese-inspired graphics. From the high-performance fabrics to the vintage washes to the hand-drawn visuals to the tailored fits, this brand delivers absolute quality and distinction at every turn. It's then no wonder that they've taken off across the world stage and earned no shortage of celebrity fans along the way.
Recently, Superdry teamed up with Aussie winter Olympians Jessica Rich and Nathan Johnstone as part of their AW21 campaign, also known as 'The Jacket to Own Winter.' Shot across some of the continent's most iconic locations, the campaign encourages Aussies to get out of the house and do all the things that we couldn't do last year under COVID restrictions. In addition to choice landscapes, the shoot featured a number of the brand's latest puffers, downs, and other stunning outerwear.
Suffice it to say, this label has Australia in their crosshairs and with good reason, as we love functional apparel with ethical underpinnings and an unmistakable style. No matter what you're planning for the winter season, Superdry has something for you. Here are three brilliant jackets to take you from the slopes to the streets and back: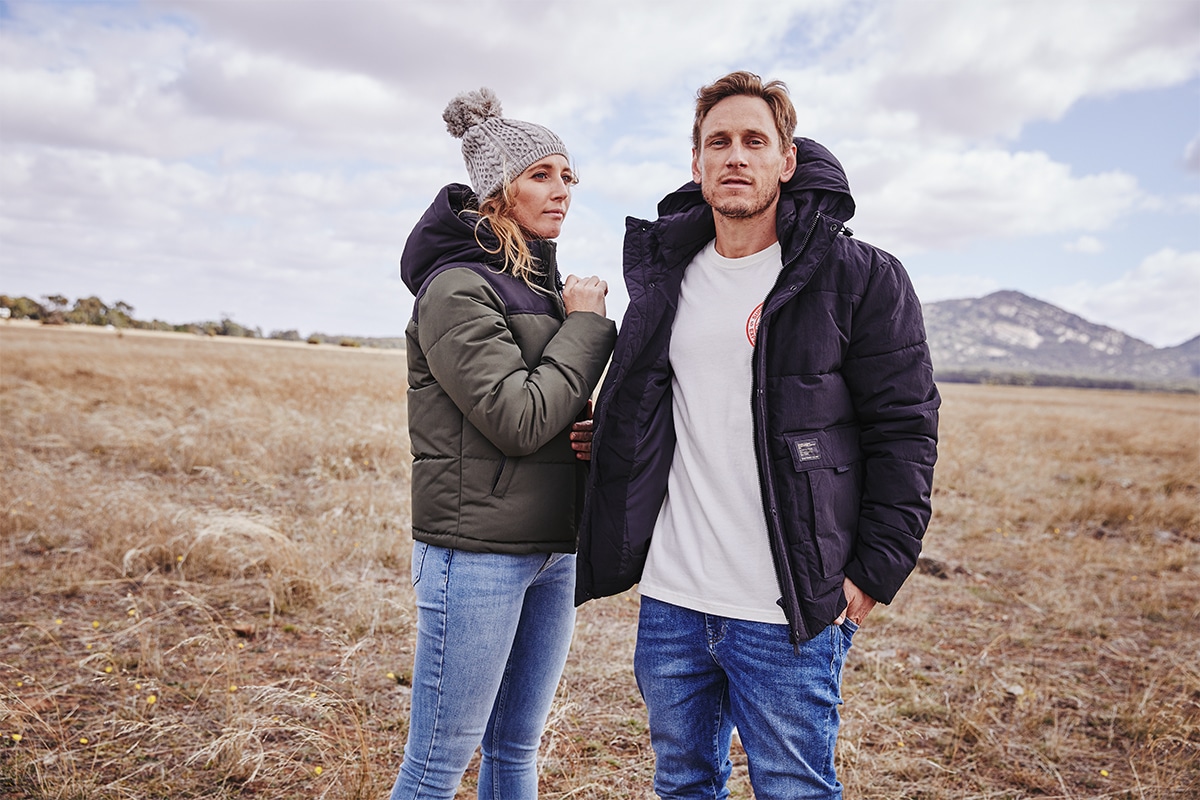 Pivot Jacket
Exactly as versatile as its name would suggest, Superdry's Pivot Jacket employs a premium layer of 100% recycled polyester padding under its cosy cotton shell. With its two-way zipper, popper front, bungee cord hood, and ribbed cuffs, the jacket enables an adjustable and protective fit. A five-pocket design leaves no EDC behind while logo patches inject the perfect amount of subtle detailing. Dressed in black, this thing is ready for all the action you can throw its way. It looks especially sleek as a stylish outer layer.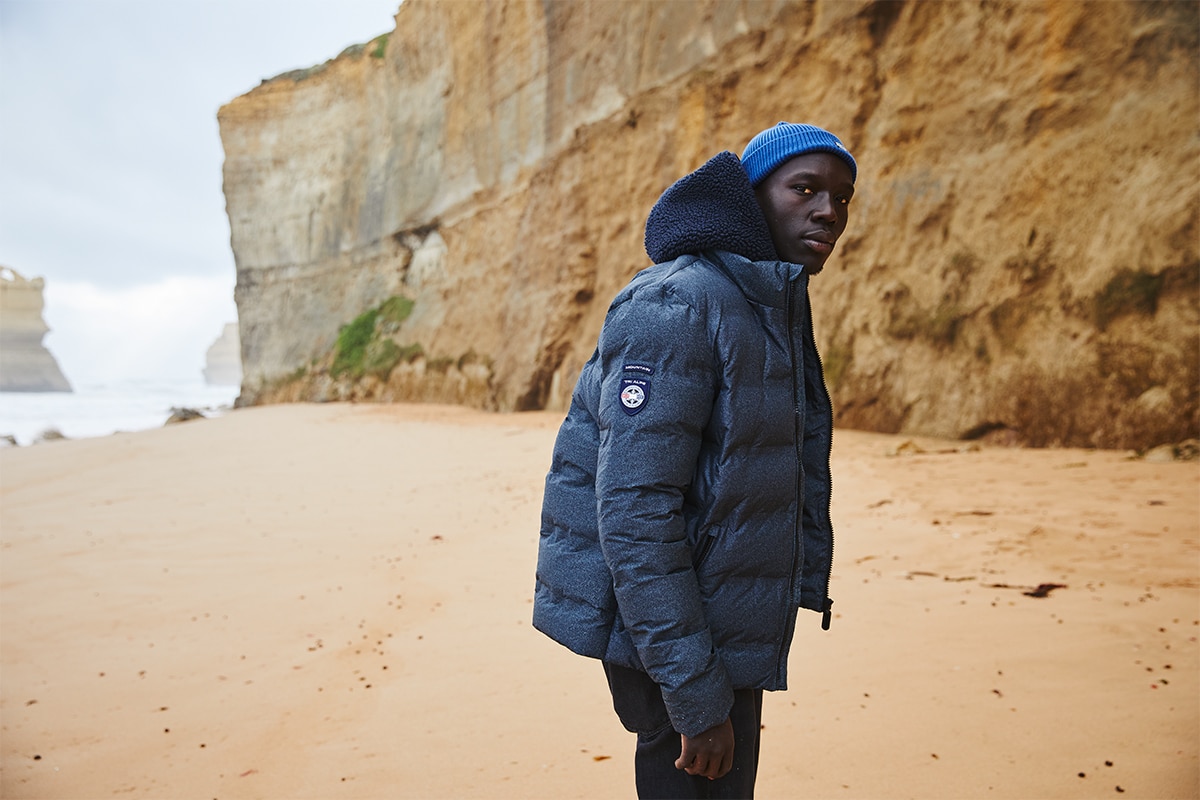 Sports Puffer
At the crossroads between style and sportiness is Superdry's mighty Sports Puffer Jacket, a true winter wonder. Inspired by the latest seasonal trends, it delivers the best in athletic performance without losing a fashionable edge. Thanks to 100% recycled polyester padding and premium fleece lining, you can expect resounding warmth and comfort as you take to the outdoors. Whether you need to fasten up or loosen up, the zipped front with an adjustable bungee hood and hem has you covered. Brand logo detailing once again renders a subtle but impactful finishing touch. If there's one jacket to rule them all, it's this one here.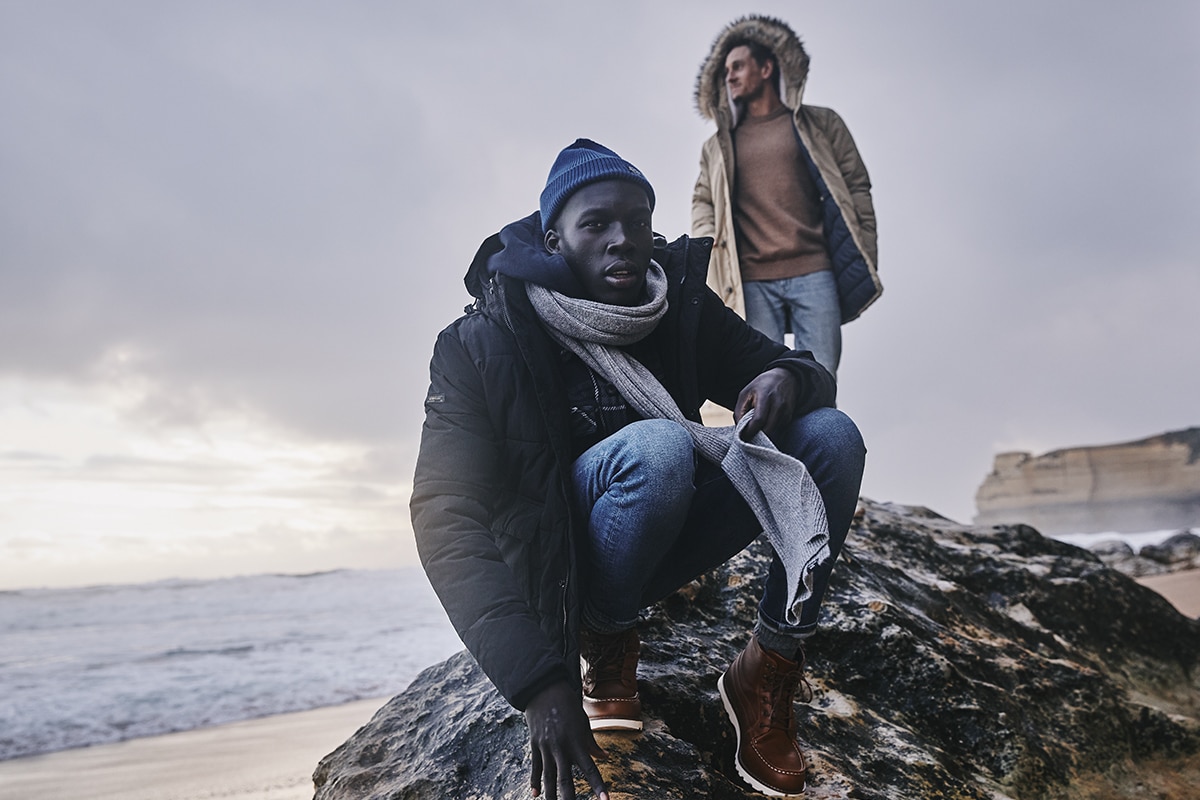 Premium Down Parka
When only maximum warmth and comfort will suffice, accept nothing less than this Premium Down Parka. It brings toasty goodness by way of responsibly sourced 90/10 duck down filling and a cotton exterior. The removable faux fur trim on the hood also makes for a cosy and luxurious touch. Pair all that with nine pockets, a zip and popper front, a bungee cord waist, and logo detailing, and you get the best of multiple worlds. Equal parts practical and fashionable, this is the ultimate winter wardrobe essential.
We Aussies will be heading outdoors for the winter season and pretty much nothing is going to stop us. We'll be hitting the mountains by day and the bars by night and making precious few stops in between. For outerwear that can keep pace, look no further than Superdry's latest collection. Ethically sourced and bursting with distinction, their jackets duly capture the essence of our native lifestyle. And because the brand has a distribution network right here in Australia, fulfilments and deliveries are completely hassle-free. Here's to staying Superdry and stylish all winter long.