Founded in 1971 on the shores of St-Tropez, luxury swimwear brand Vilebrequin remains tightly tethered to their iconic heritage. On their 50th anniversary, the French label is celebrating that very heritage in the most extraordinary way: by diving through the archives and coming back with their hands full. Specifically, their new and exclusive collection of men's swim trunks features signature styles from each respective year of the brand's own past. Bring in the finest modern fabrics and you quite literally have the best of two worlds.
Since their very origins, Vilebrequin has either established trends or mastered them from one year to the next. In turn, their 50th-anniversary collection basically doubles as a vital journey through history, touching down on the most important styles of any given era. As of this article, they've released silhouettes for the 1970s and 1980s, with more on the way. We can't wait to see how they capture the defining styles from the 1990s and beyond.
Join us and Vilebrequin as we hop on a proverbial time machine and revisit the evolution of men's swimwear over the course of five decades. Feel free to disembark and hit up their site whenever a specific design or pattern catches your eye. Here we go…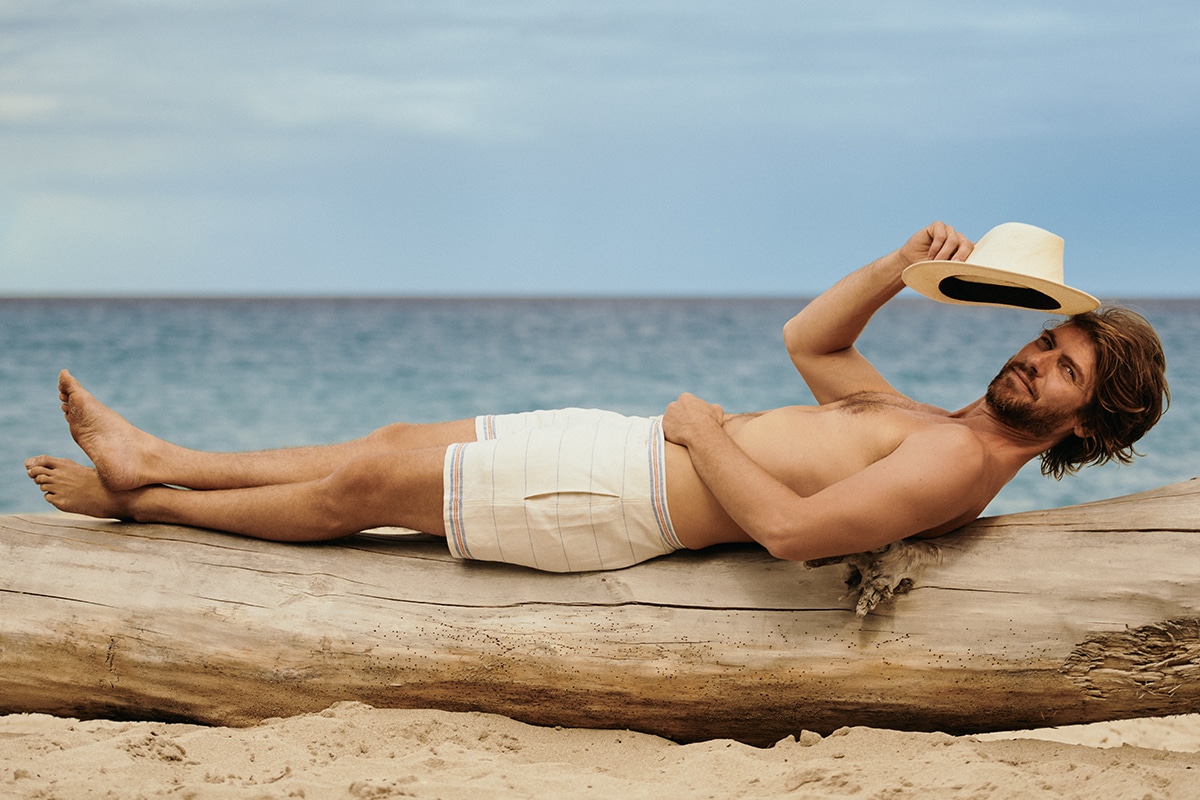 1970s
Coming directly on the heels of a cultural revolution, the 1970s were quite simply a great time to step outdoors. Men and women alike were communing with a newfound sense of open-mindedness and baring plenty of flesh in the process. Trunk styles ranged from clean and classic to downright psychedelic, awash in yellows and oranges or trippy floral prints.
Vilebrequin, meanwhile, couldn't have picked a better time to launch. They entered the arena touting premium luxury designs, the kind of which were perfect for a swanky holiday in St-Tropez (aka "the jewel of the French Riviera"). As the new 50th-anniversary collection goes to show, a number of these styles have aged quite wonderfully.
Take the Men's 1972 Stripes Linen Bermuda Shorts, for example, which harken back to the label's very first range. With a flat waistband, clean lines, and retro flourishes, each pair has "sun-soaked vacation" written all over them. Plus, no one argues with 100% linen construction.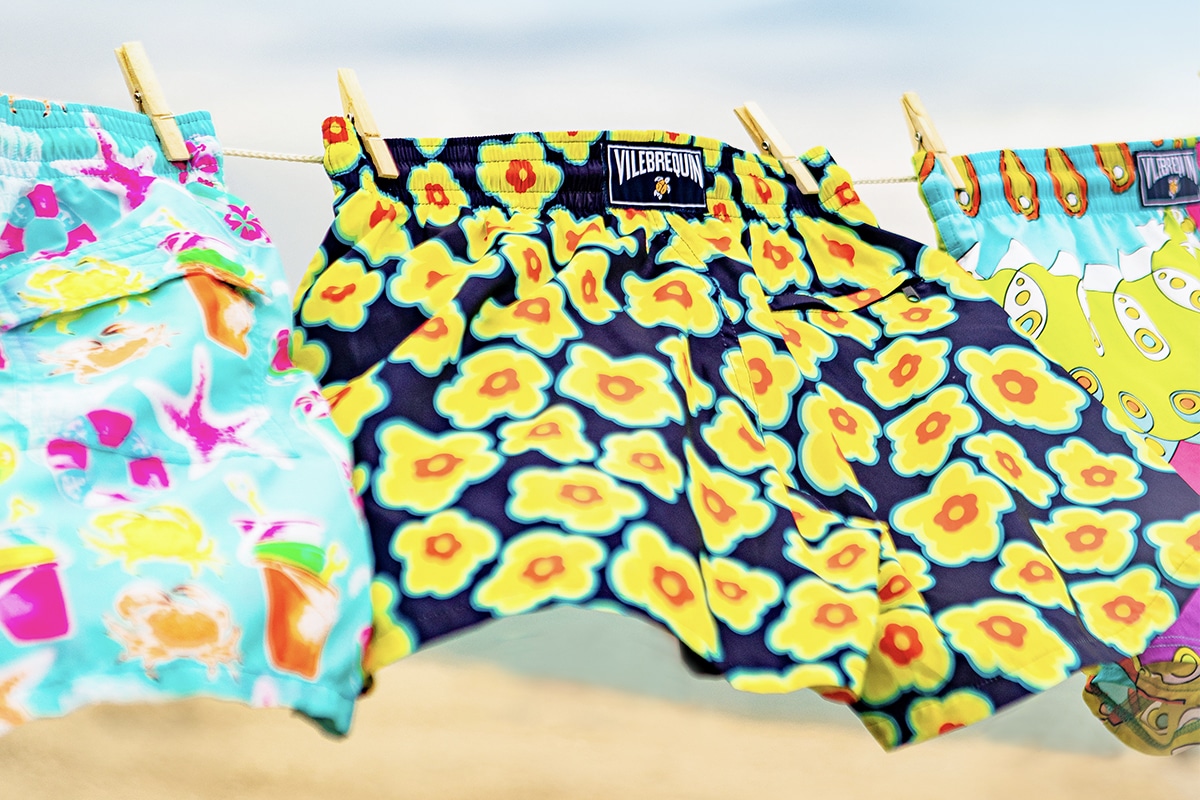 1980s
Everything was a bit louder in the 1980s and men's swim trunks were no exception. Think bright colours, vibrant patterns and contrasting shapes and you get the idea.
Vilebrequin played directly into the era's most indulgent sensibilities, dispensing with eye-popping colours and patterns alike. This is like bombastic synthpop or new wave in apparel form and we can't get enough of it.
If only the most glorious of '80s aesthetics will suffice, look no further than the Men's Swim Trunks 1986 Memphis. Their signature graphics remind us of the opening credits to "Saved by the Bell" and there's absolutely nothing wrong with that. Modern touch-ups include 100% Recycled Polyamide construction with fast-dry treatment and water-draining eyelets on the back. Heads will turn…guaranteed.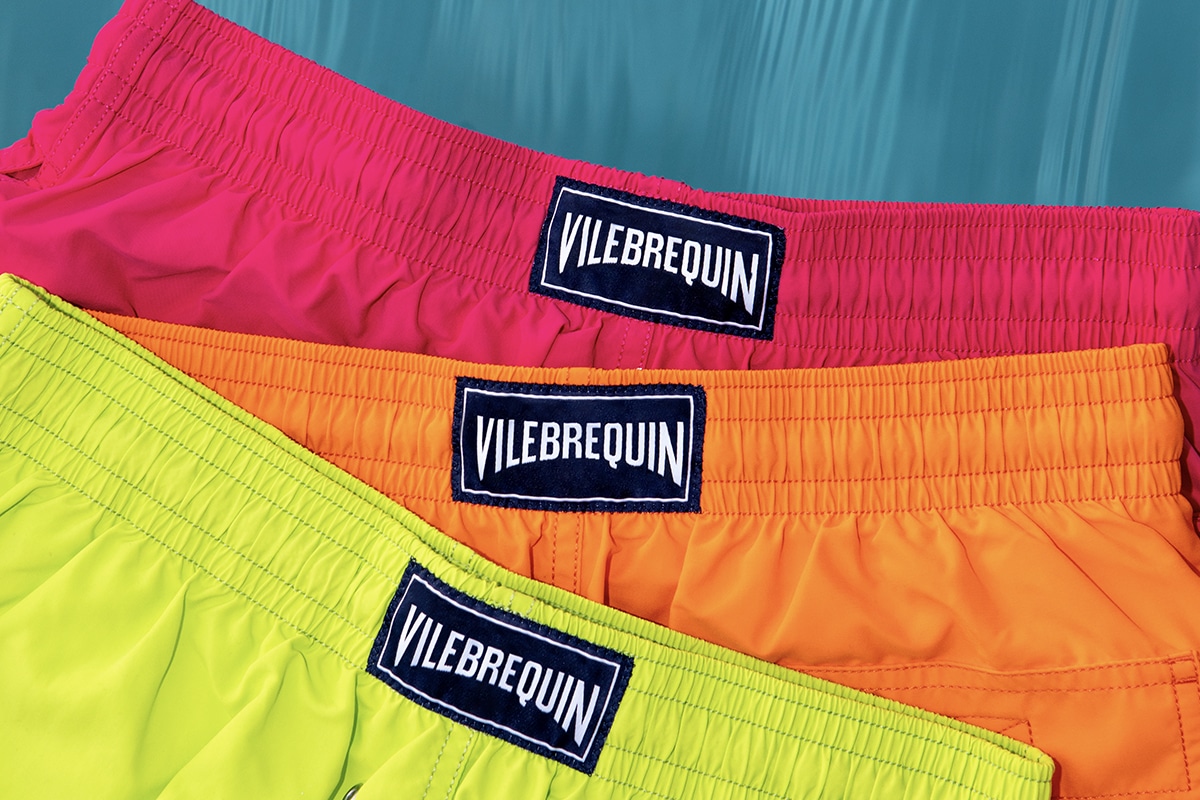 1990s
The 1990s culled from various influences to deliver a hodgepodge of styles and designs. At the start of the decade, one was still likely to find the type of bright colours and patterns that were common during the previous era, albeit in a more streamlined form.
By the mid-1990s, however, it was all about block colours, visible branding, monochromatic silhouettes (a la "Baywatch"), long boardshorts, and athletic-style trunks.
What will Vilebrequin pull out of their hat when bringing this particular decade back to life? Time will tell so stay tuned…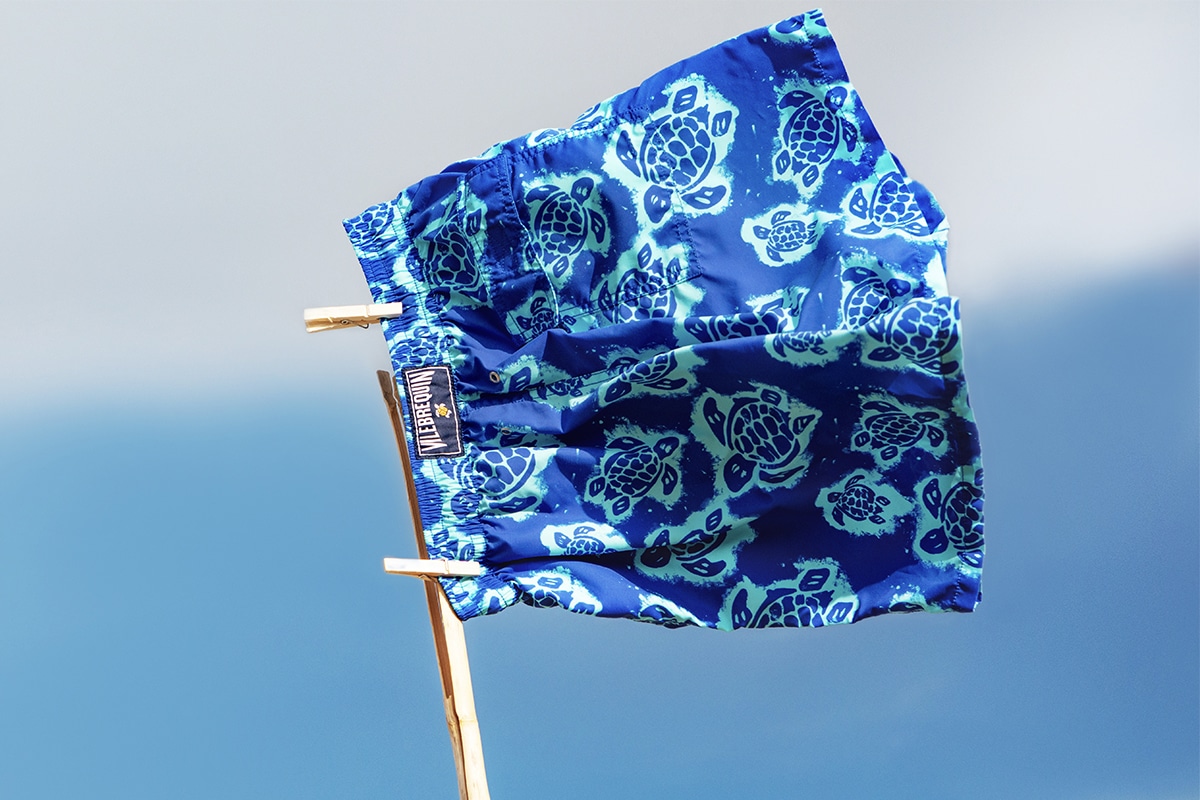 2000s
Young men were becoming more body-conscious and proactive at the turn of the millennium and it led to a surge in boardshorts. Not just designed to accommodate a host of activities, boardshorts were cut in a way that showed off maximum ab definition.
At the other end of the style spectrum, Hawaiian prints took off amongst people of all ages. Indeed, nothing captures the spirit of leisure and travel quite like this particular style.
That said, Hawaiian trunks can occasionally veer into cheesy territory. Should Vilebrequin bring this style back, we know they'll do it with the perfect amount of visual finesse.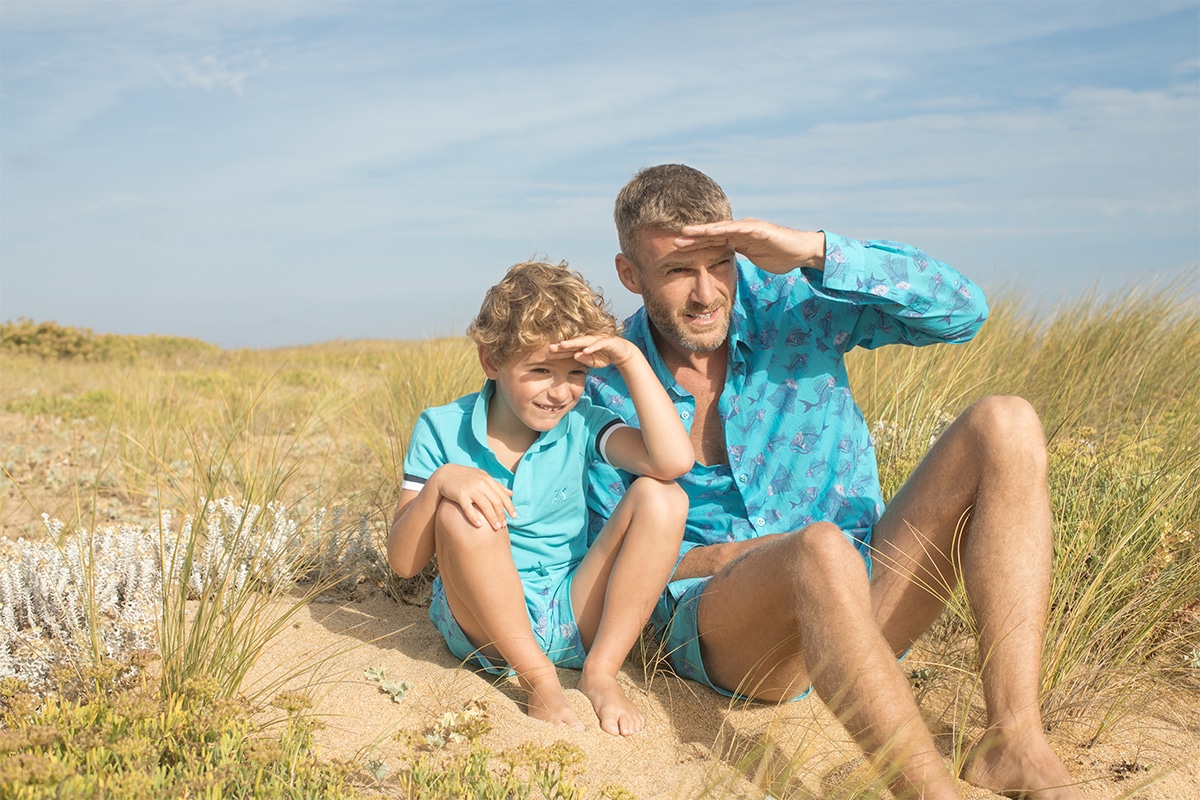 2010s
Like the 1990s before it, the 2010s drew upon an eclectic variety of different trends and designs. Men's trunks were shorter once again and we also saw the rise of funky prints, limited-edition releases, prominent branding, technical fabrics, and a mix of vintage aesthetics with modern materials.
Always at the cutting edge of innovation and style, Vilebrequin released no shortage of luxurious stunners over the last decade. Some trunks featured signature graphics and patterns while others put a solitary colour to expert use. The label also stepped things up in the fabric department while simultaneously adopting a more sustainable mindset. And so the evolution continues.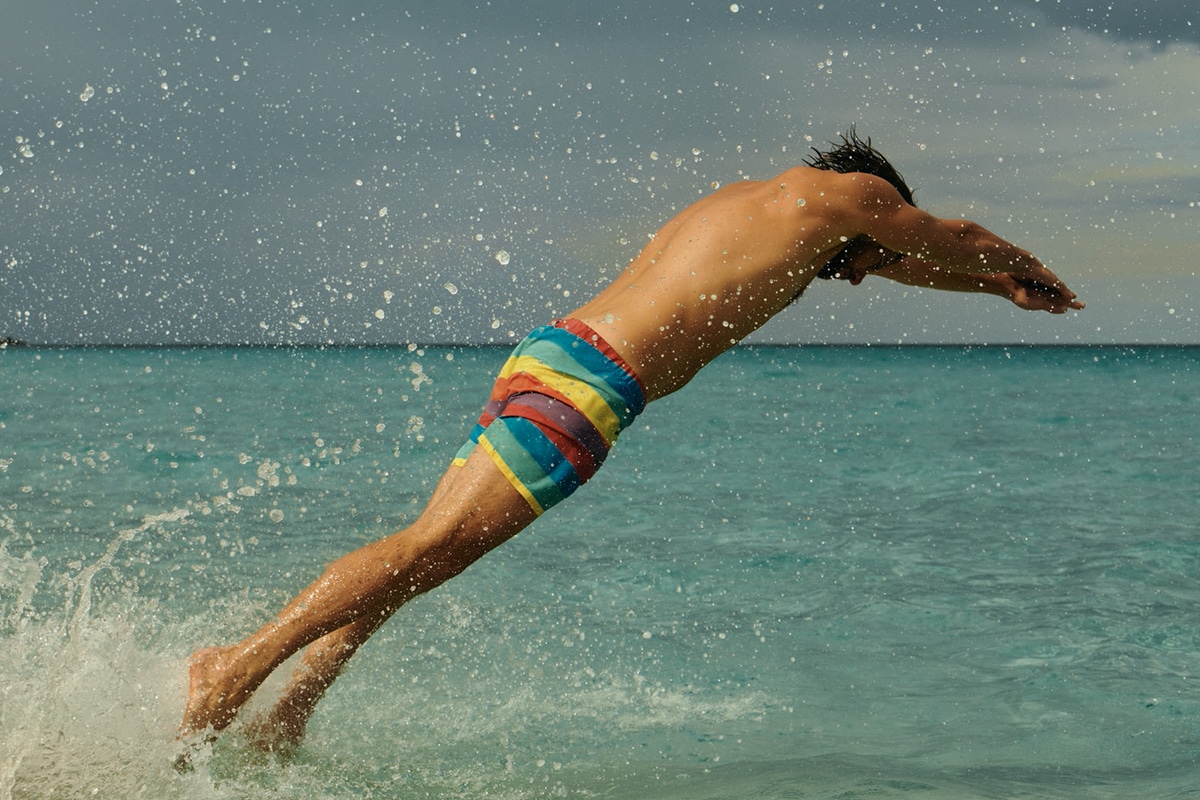 Today
Backed by 50 years of superb history, Vilebrequin stays the course with conspicuous flair. They remain as committed to signature styles and high-quality fabrics as ever before, which isn't to mention their eco-friendly practices and partnerships. Here's to the past five decades of resounding success and the next five decades as well, because this label isn't going anywhere but up. Happy anniversary!