Tommy Hilfiger x Timberland brings together two classic American brands for a spotlight on '90s workwear. Authentic in its approach to the first of two drops from the brands this season, the leading collection consists of 17 hybrid piece's that lend themselves to express both brands in the brightest of lights.
Hotly anticipated and highly sought-after, the colourful signature style of the 1990s is evident in both brands' DNA, fully influenced by culture, each piece echoes back to the hip-hop scene that helped each brand create their path. The capsule leans heavily on Timberland's signature wheat and orange colour palette that perfectly complements Tommy's heritage red, white and blue signature – a hybrid logo simultaneously brings the brands together in a fresh new way.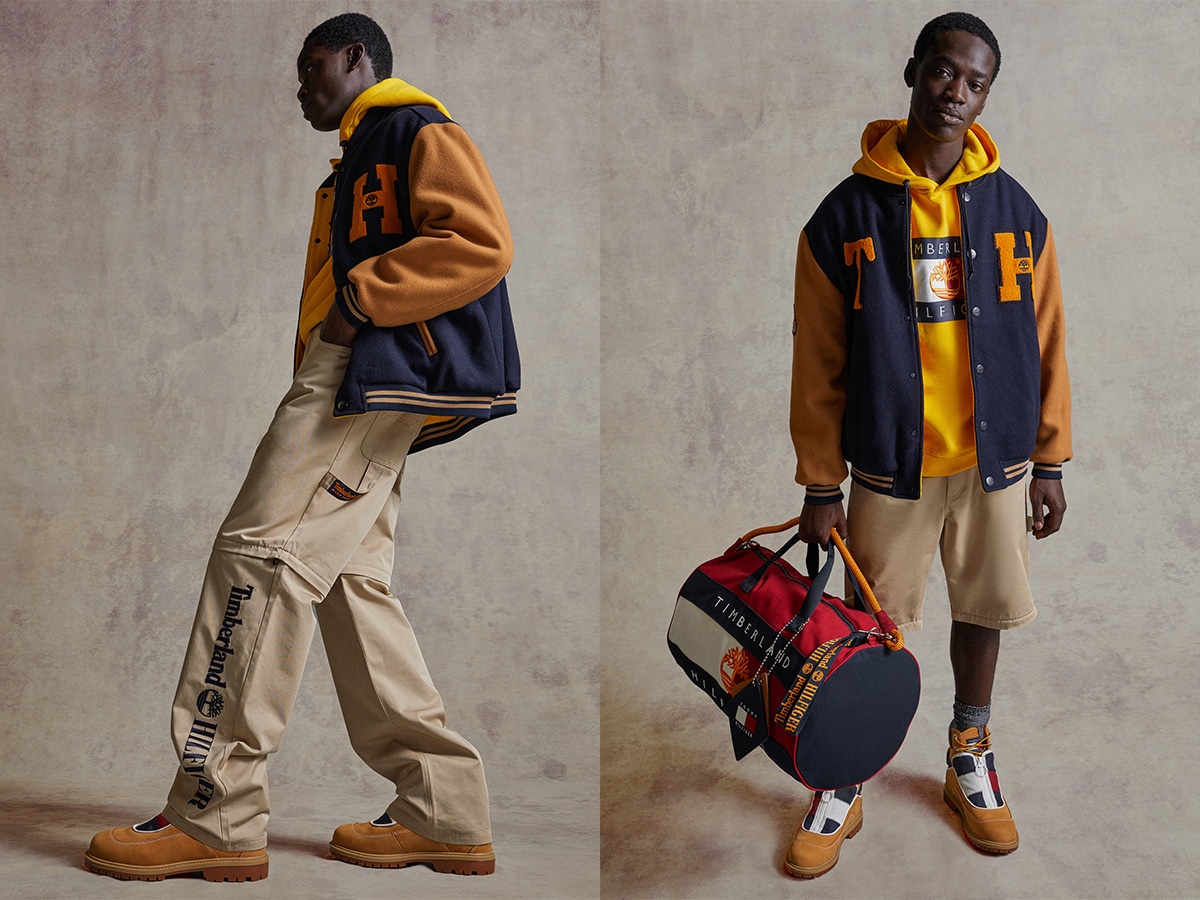 Channeling a Rich Cultural History
One of the most recognised brands on the planet, Tommy Hilfiger is famous for his tailored clothing, sportswear, footwear and accessories. Since launching his namesake brand in 1985, Tommy Hilfiger has become globally renowned as the pioneer of classic American style. Finding inspiration in iconic pop culture and Americana heritage, the designer and his brand are driven by an optimistic vision to break conventions and celebrate individuality.
The same can be said for Timberland, whose famous 6-inch boots have found generations of cultural relevance on the streets of New York, as well as in the New England countryside. These premium "yellow" boots set new standards for waterproof performance in the footwear industry. Equally popular with outdoor enthusiasts who needed protection in all conditions, professional trade workers who needed rugged dependable gear and became a staple for communities the world over. So groundbreaking in fact, that in 1978 Abington Shoe Company renamed the entire company 'Timberland' – and the rest is history.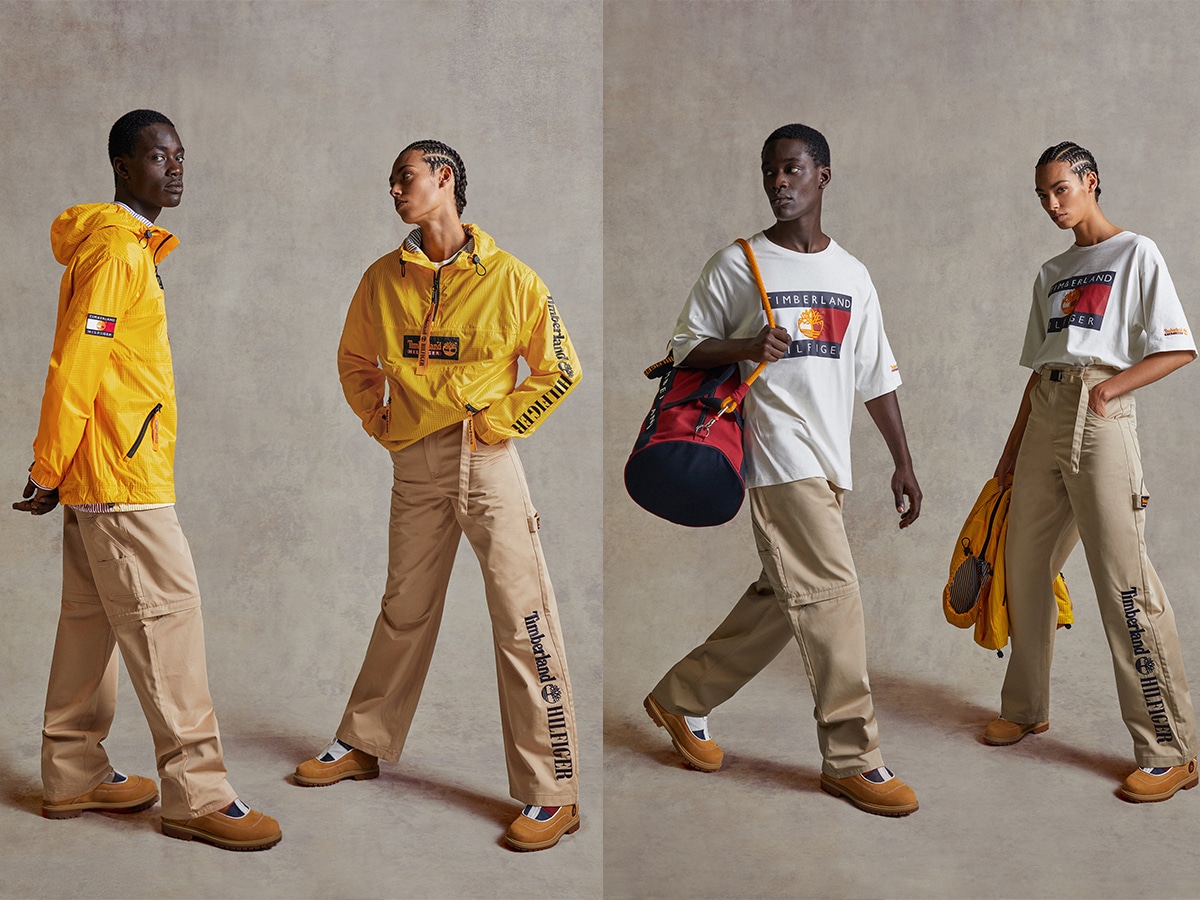 Today's Workwear Aesthetic
Conveying a functional aesthetic is one of this season's biggest fashion trends. It seems the clothes that endure are the ones that find themselves making the headlines today, so when two of the world's longest-standing fashion houses announced a collaboration that included a redesign of the infamous 6-inch Timberland boot, the ears on every fashion head perked. Acting as a "cultural memory book" for both brands, transitional layering, weather resistance and warmth are the key memories being tapped into in this capsule.
Zip-off carpenter pants, a two-in-one reversible varsity jacket and the voluminous recycled parka speak to the enduring history of Timberland workwear and Tommy Hilfiger's quality and design. None is more evident than in the highlighting piece of the collection, the Timberland 6-inch boot. This staple piece of outdoor footwear is remixed with the classic Tommy Hilfiger flag with added zip detailing, we love the detailing found in the capsules logo as well as the Responsible ​Natural Rubber outsoles ​and Better Leather exterior.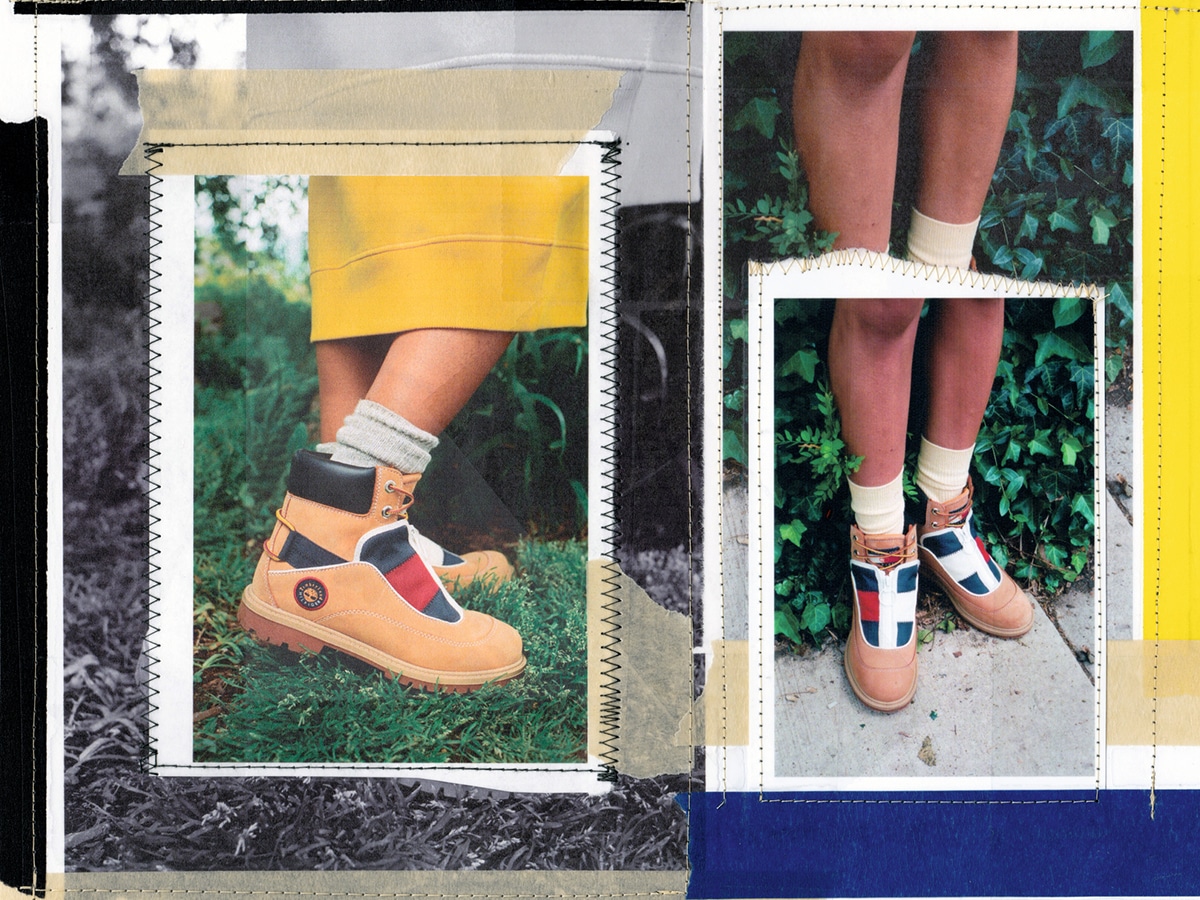 "This partnership with Timberland has been such a creative adventure for me and a long time coming… Diving into our archives and reliving that optimistic, 'anything is possible' energy of the '90s along with Timberland was a great and nostalgic experience. Culture shaped our brands, and in turn, we shaped the fashion landscape of the time," said Mr. Tommy Hilfiger.
"The power of collaboration is bringing the best each brand has to offer, then pushing boundaries to create something radically different, together… The pieces we created in this first drop are instantly recognizable as Timberland and Tommy. It's like a cultural memory book, seen through a progressive lens," said Christopher Raeburn, Global Creative Director, Timberland.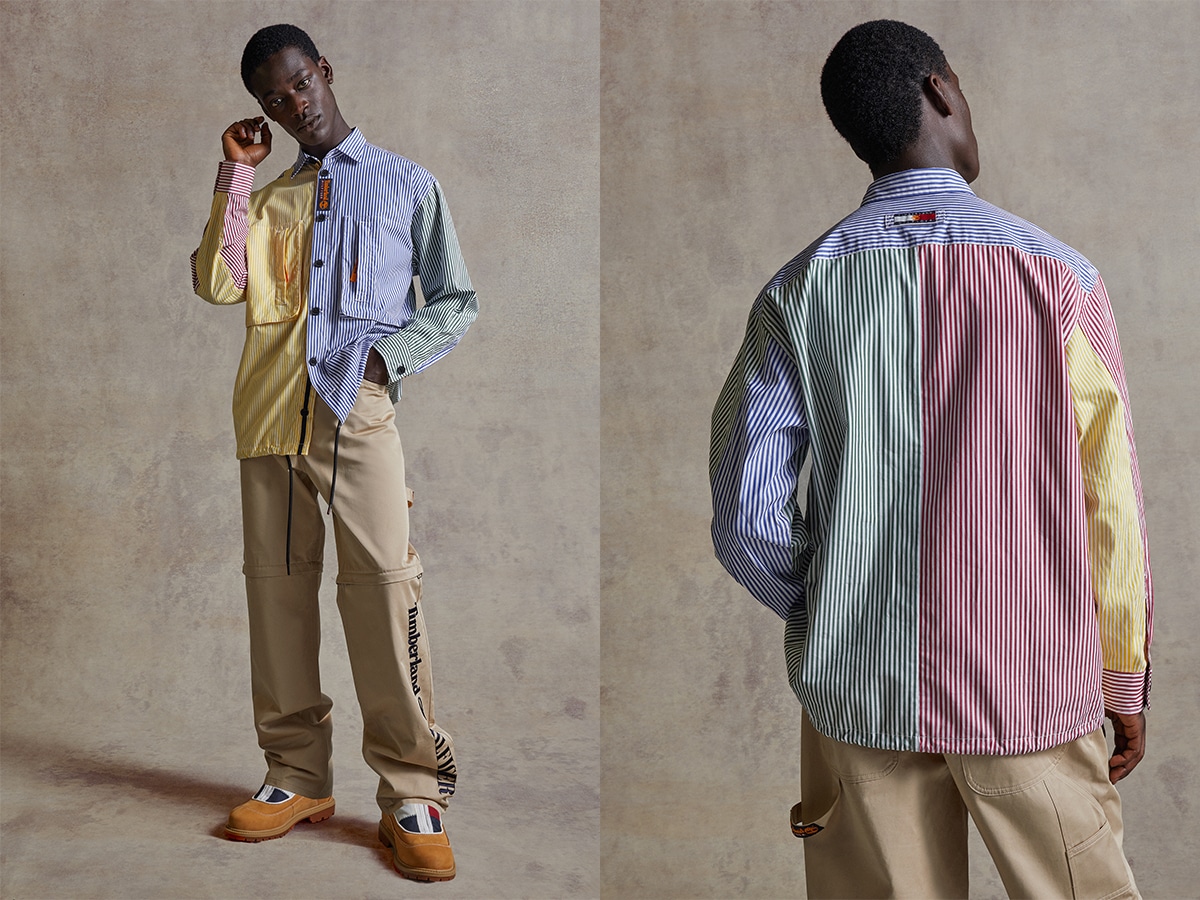 Alongside the 6-inch boot at the pinnacle of this collaboration is the varsity jacket. Tommy's classic preppy aesthetic is recontextualised with a recycled wool blend on side A, and an archive fleece material on side B. Other highlights include the archive Anorak with an updated transparent ripstop shell, as well as the utility shirt with Ithaca stripes to honour both brands.
The collaboration is available online now via the link below, but sizes are selling fast so jump in quick before they're gone. To capture the shared New York City heritage, the Tommy x Timberland Drop 1 campaign was shot by local photographer and multi-disciplinary collage artist Jack Greer and videographer Malt Disney.