Top 5 Finds on Gallantoro
We love Gentlemanly things here at Man of Many, whether it be leather bags and accessories, to shaving gear or watches. Our friends at the Gentleman's Lifestyle Brand, Gallantoro, hand pick the select few items they deem worthy enough to sell in any given category, and we've taken that a step further to bring you our Top 5 from their online store.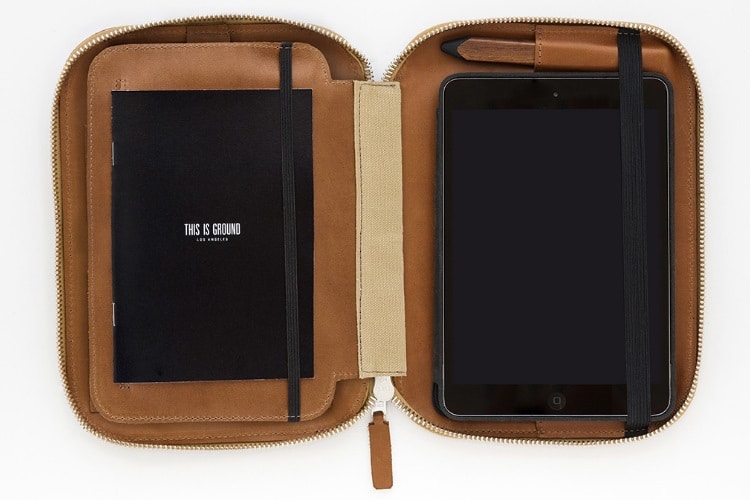 This Is Ground Charging Table Folio
A new breed of folio. We love this because it's practical, holds a bundle of your daily essentials, is hand crafted from some very fine leather and it's made in the U S of A.
This version, the 'Charger' comes with it's very own battery unit, capable of charging your iPhone, iPad, whatever, with USB to lightening cable included. The large two snap accordion pocket can hold cables, keys, coins, or other items you see fit, and a back slit compartment can hold a small notebook and an elastic strap to hold down loose pages.
The compendium Mod shell brings with it wallet and phone pockets, stylus and pen, pencil or cord holders as well as slit compartments for a stylus and an iPad Mini and an elastic strap to hold anything loose in its place. The insert attaches to shell by ingenious magnetic snaps embedded within a soft canvas cloth strip. Oh, and it will hold your iPad mini!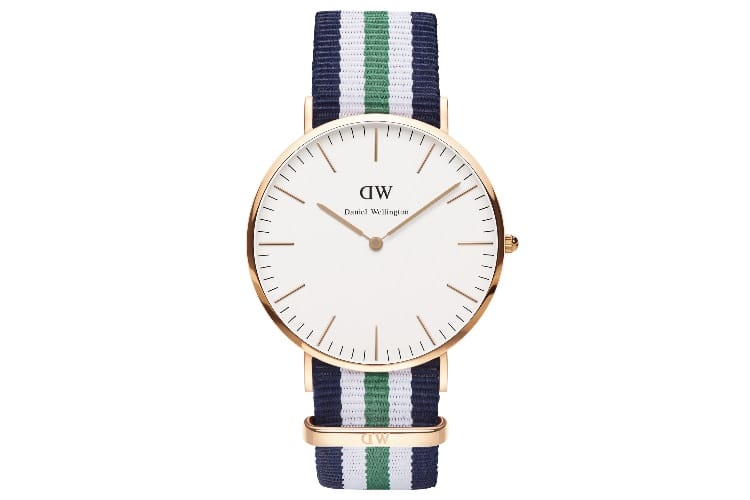 Daniel Wellington Classic Nottingham 40mm Rose Gold Watch
Feeling nautical? The perfect watch for a sunday on your friends boat, or barefoot bowls with the gang.
Classy, simple, preppy. This watch won't tell you the time in Bruge, or when the next high tide is coming, but it will tell the time and make you look cool doing it. Rose Gold, but not $10k like the Apple Watch.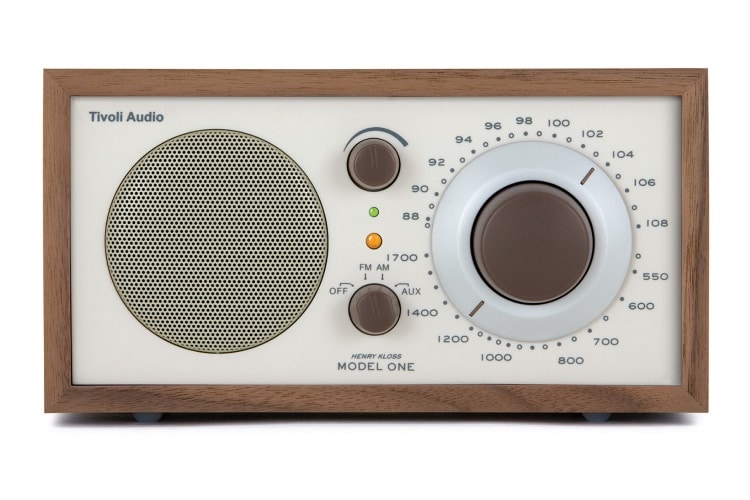 Tivoli Model One – BT AM/FM Table Radio
Forget heading down to Tandy or Radio Shack for an audio system. Accent your home with a system that unites vintage styling with modern tech. Pair with your device and listen to all your manly tunes or podcasts, wirelessly.
With an advanced AD2P (that's tech speak for audio quality via BT) profile, combined with the excellent control you have with the Model One BT's trademark equalisation, you'll never tire of hearing your music with accuracy and clarity.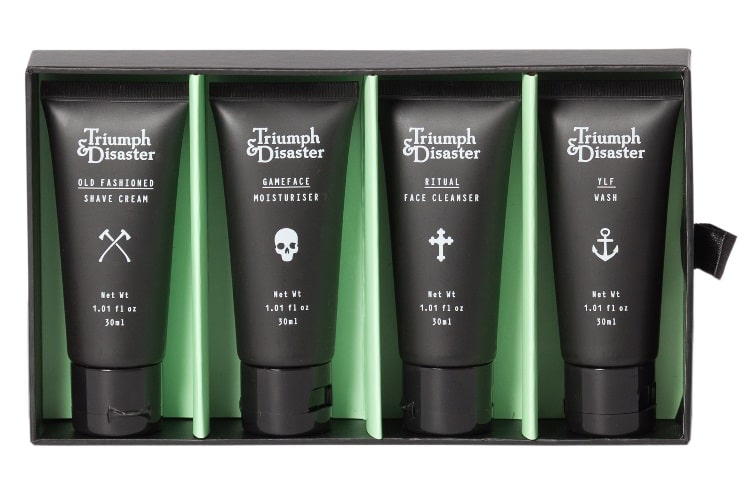 Triumph & Disaster On the Road Travel Kit
Heading on another adventure? This is for the seasoned traveller, to make sure you look clean, slick and masculine, to be ready for the path ahead.
On The Road Includes 4 x 30ml / 1.01 fl oz tubes of…
YLF Wash | for the guy with too much to do and too little time YLF is an all purpose wash for Body – Face – Hair, infused with the goodness of Rosewood, Kawakawa, Jojoba and Argan.
Ritual Face Cleanser | Light, refreshing and peppermint-scented Ritual is formulated to clean without drying or irritation, leaving skin feeling fresh and bright.
Old Fashioned Shave Cream | Natural ingredients combine to simultaneously soften and lift facial hair whilst creating a smooth glide that allows the blade an unbeatable close shave.
Gameface Moisturiser | Jojoba, Ponga fern (Cyathea Cumingii) and Horopito (Pseudowintera Colorata) combine to deliver a calming, hydrating and soothing moisturiser that will leave your skin feeling great.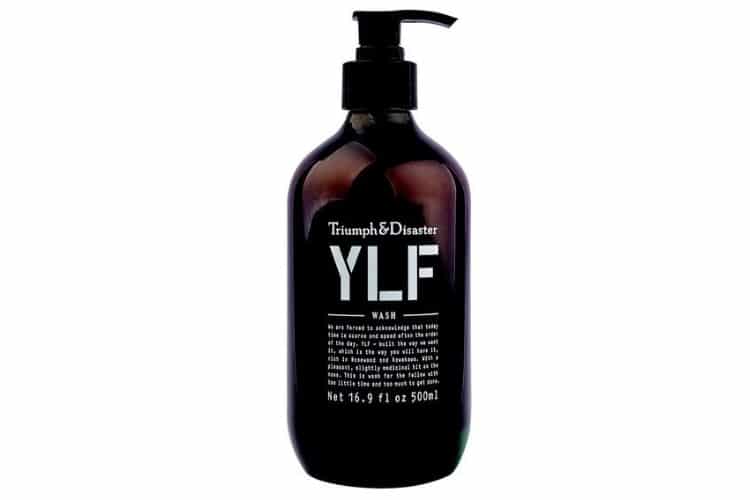 Triumph & Disaster YLF Wash
Despite our best efforts we are forced to acknowledge that in today's world time is scarce and speed often the order of the moment, so we get what we have right here, which is YLF.
Built the way we want it, which is the way you will have it; rich in Rosewood oil, Argan oil, Vitamin E, Marine collagen and Kawakawa extract. YLF is a genuine 'head, shoulders, knees and toes' for modern man, with a pleasant, slightly medicinal hit on the nose, it is a wash for those with too little time and too much to get done.
Use YFL and have clean skin, hydrated skin, scented skin, nutrient rich skin… supreme skin!