VB Thongs to Complete Your Australia Day Outfit
You can wear them on a flight or out on a hot summer night. You can wear them any old how. As a matter of fact, I want a pair right now. Nothing says Australia like a pair of thongs, especially 100% Aussie made thongs in classic Victoria Bitter colours.
The nation's only certified 100% Australian Made thongs brand – Thongs, has teamed up with Victoria Bitter to produce the ultimate fashion accessory for the Australia Day long weekend. These dark green 'pluggas' feature the famous VB beer branding and straps with the slogan "A hard-earned thirst needs a big cold beer."
The VB Thongs are built tough in Melbourne to withstand the blistering Aussie conditions. Cut from premium natural rubber, they're strong enough for a game of backyard cricket and comfortable enough for a session at the pub. They also come with a 12-month guarantee of no blow-outs.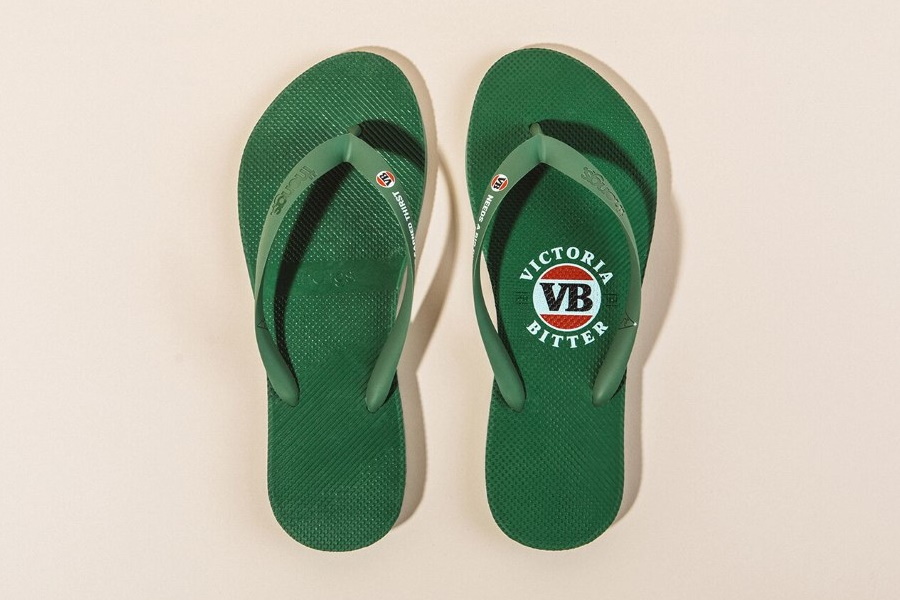 Thongs Australia Director Scott Jungwirth said teaming up with VB was a no-brainer. "Working with VB, a brand synonymous with hard-working Australians, was easy."
"As well as being iconic, our main inspiration was creating thongs that were tough. We were sick of our old ones breaking all the time."
The VB Thongs are available now exclusively on the VB merchandise store linked below. You can order a pair from $45. Each pair is accompanied by a drawstring carry bag.