VKTRE Moto Co. Heritage Leather Jacket Rules the Roads
In Partnership with VKTRE Moto Co.
L.A. based VKTRE Moto Co. bridges street style and premium function with its latest one-of-a-kind Heritage Leather Road Jacket. Whether you're cruising along the coast in a convertible with the top down, or shredding the city streets on a custom cafe racer, this jacket is the perfect road companion.
Each Heritage Leather Road Jacket is individually crafted from breathable full-grain American cowhide, hand-waxed and conditioned to ensure protection from the elements. Utilizing the 1.3mm thickness, the leather shifts straight from winter to the warmer months without sacrificing its natural strength, abrasion resistance or impact protection. It's almost like VKTRE designed this beauty specifically for the Los Angeles climate.
In keeping things L.A. focused, VKTRE sourced the high-grade leather from a local family-owned tannery who also supplied select hardware including the snaps and buckles. The G2 zippers. You better believe they were locally sourced.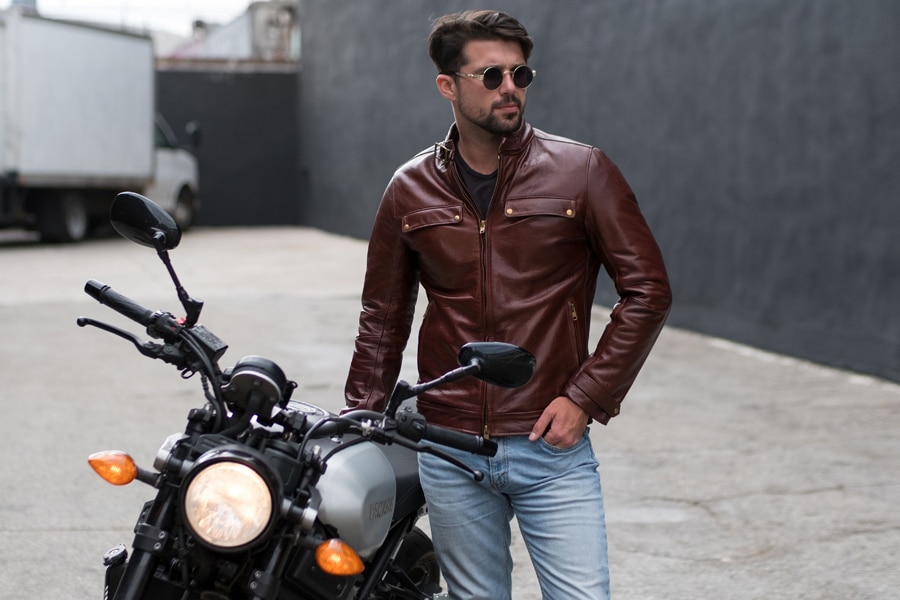 The Road Jacket's features are plentiful, yet far from overkill. The ergonomic design offers motorcycle riders all-day comfort for the road then naturally transitions into streetwear for coffee runs or just running errands. Basically, VKTRE merged everyday life and motorcycle riding into sleek café-coloured outerwear.
The collar buckle adjustment allows for tightening and loosening for comfort, layering, or to suit the different helmet styles. Same goes for the cuffs. They can be adjusted to three incremental positions to block air from rushing into the sleeves.
A two-way zipper caters to a variety of riding and driving positions. Four outside pockets manage the essentials while another interior zippered pocket handles larger items. Outfitted with universal pockets to add or remove CE rated armour which can also be purchased through VKTRE for that extra layer of impact protection and peace of mind.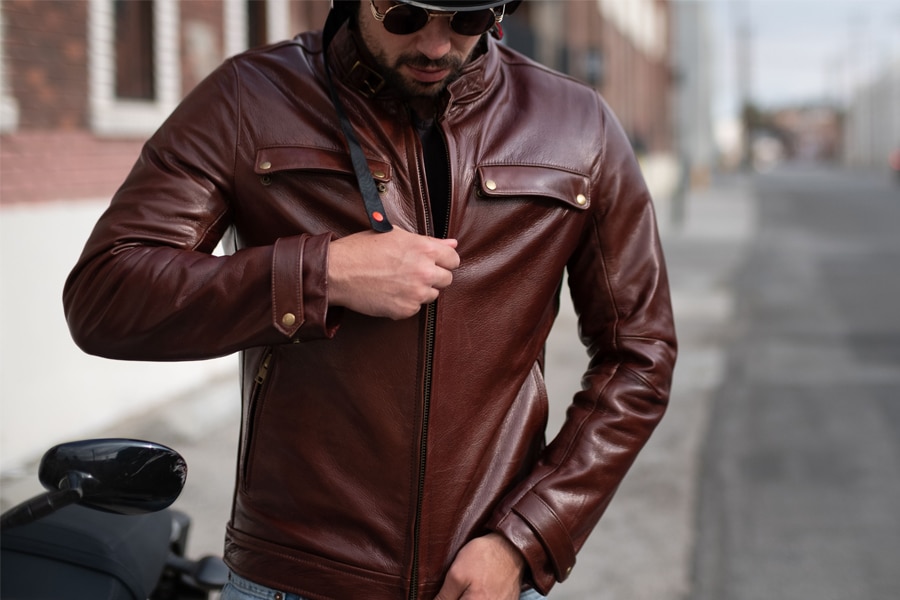 Like all VKTRE wares, the Heritage Leather Road Jacket is available in a limited quantity. The small scale production is how VKTRE ensures each item receives the utmost attention to detail and has real character or "soul" as they like to call it.
The Heritage Leather Road Jacket is backed by a lifetime warranty covering repairs, replacement hardware and leather patchwork. Send the jacket back when appropriate and VKTRE will also rewax it for free. Plus, take advantage of the free worldwide shipping when placing an order.
VKTRE Motor Co. creates unique motorcycle gear to be passed down for generations, so the stories of your adventures ride-on in leather built-to-last. That's just a hint of what sets the Heritage Leather Road Jacket a cut above the rest.