13 Best Solid Colognes & Fragrances for Men
The best solid colognes and fragrances for men might feel like new terrain, but according to legend the opposite is true. In fact, wax-based cologne supposedly goes all the way back to ancient Egypt. In other words, this isn't some new trend pulled out of thin air, it's actually the world's greatest comeback! Now we can only imagine the kind of odours these concentrated waxes were up against back in the day, and consequently the best solid colognes smell great and last for hours. That's because solids tend to stay on the skin longer than their vaporous liquid counterparts. It all sounds too good to be true, but the only way to know for sure is by scoping our list of the 13 Best Solid Colognes & Fragrances For Men and then trying them on for size. Godspeed, gentlemen!
This article is part of our Trimmed & Terrific Series.
You'll also like:
25 Best Smelling Fragrances & Colognes For Men
10 Best Luxury Colognes & Fragrances for Men
12 Best Classic Colognes & Fragrances for Men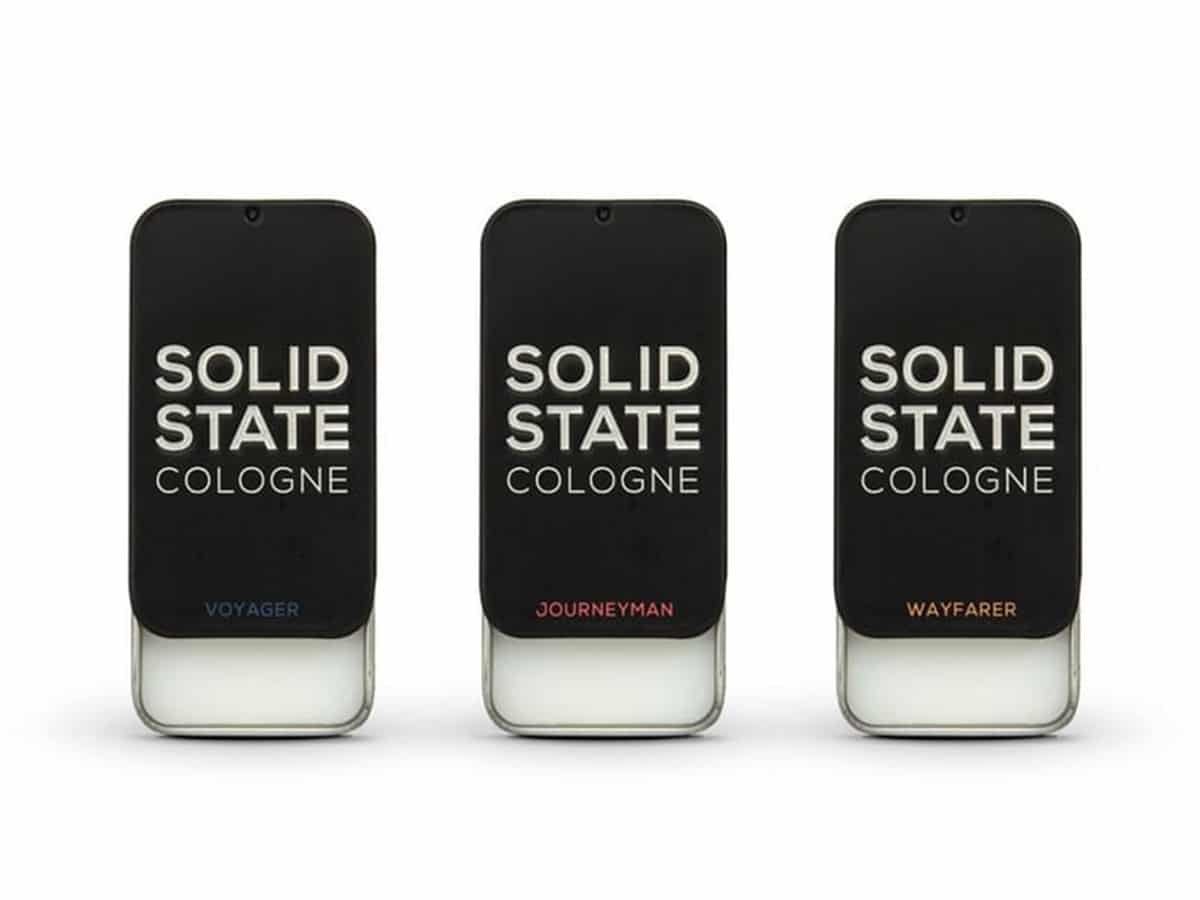 1. Solid State Cologne
Melbourne's Solid State Cologne offers a range of affordable concentrated waxes that are taking the world by storm. Scents like the wildly popular Wayfarer tout a discernibly masculine accord by way of notes like tobacco, vanilla and spice.
Price: from $39.95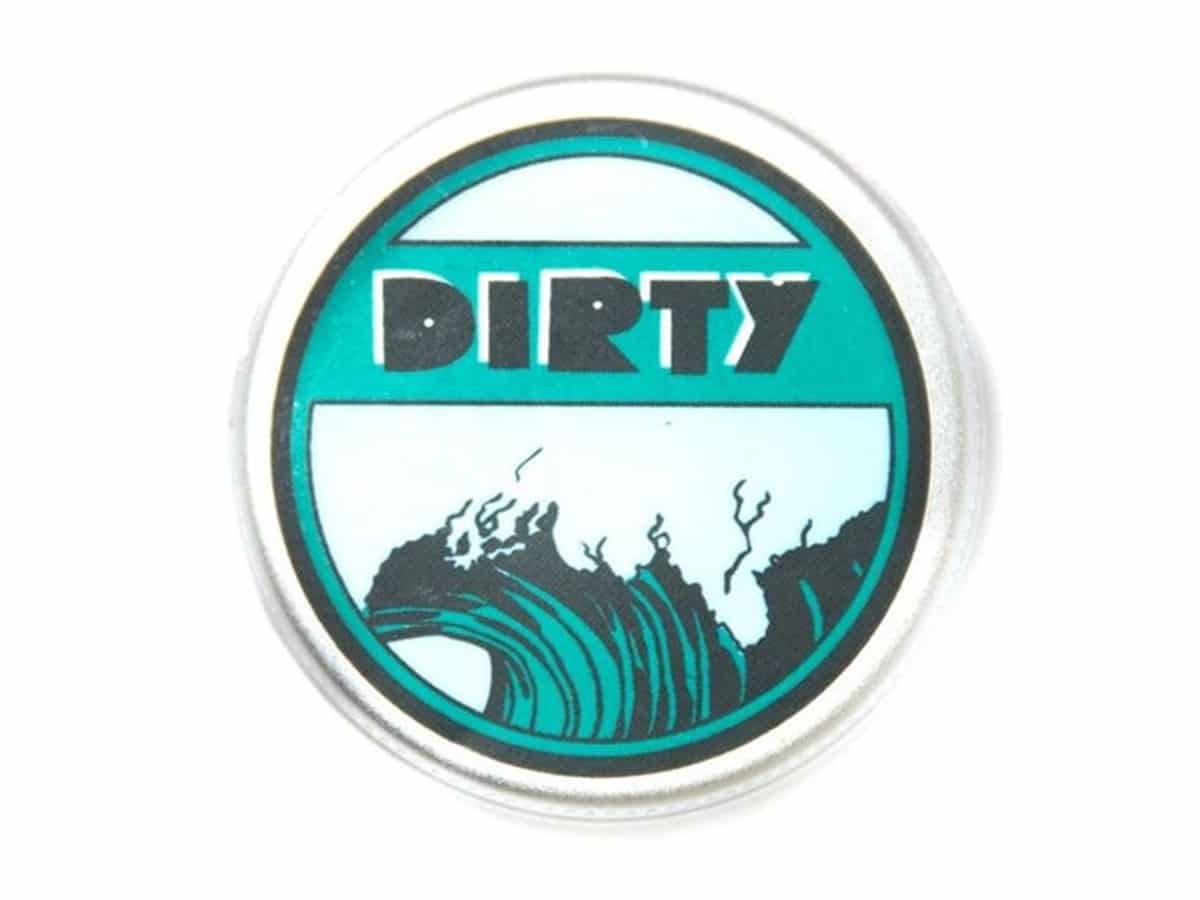 2. Lush Cosmetics Mens Dirty Solid Perfume
The name might be Dirty but the smell is so fresh and so clean. From this solid fragrance expect a formidable blend of spearmint, tarragon and thyme.
Notes: spearmint, thyme, tarragon, oakmoss, sandalwood
Price: from $13.95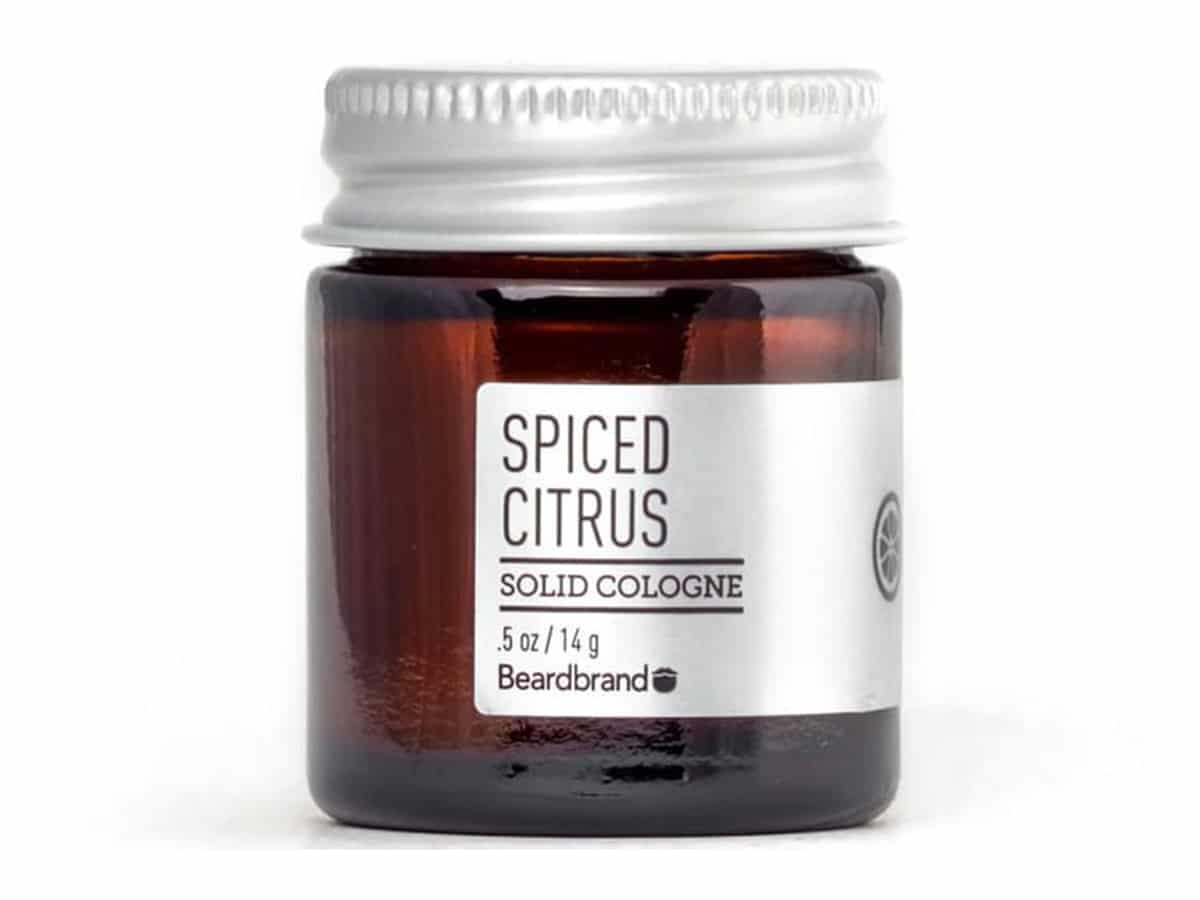 3. Beardbrand Spiced Citrus Solid Cologne
Beardbrand already knew a thing or two about ambrosial oils and waxes, and their solid cologne builds on that momentum with impeccable precision. Spiced Citrus Solid Cologne is an all natural product bursting with notes of grapefruit, clove and vanilla. Pair it with some proper beard oil and rock a fresh, uniform scent all day long.
Notes: grapefruit, clover, and vanilla
Price: from $35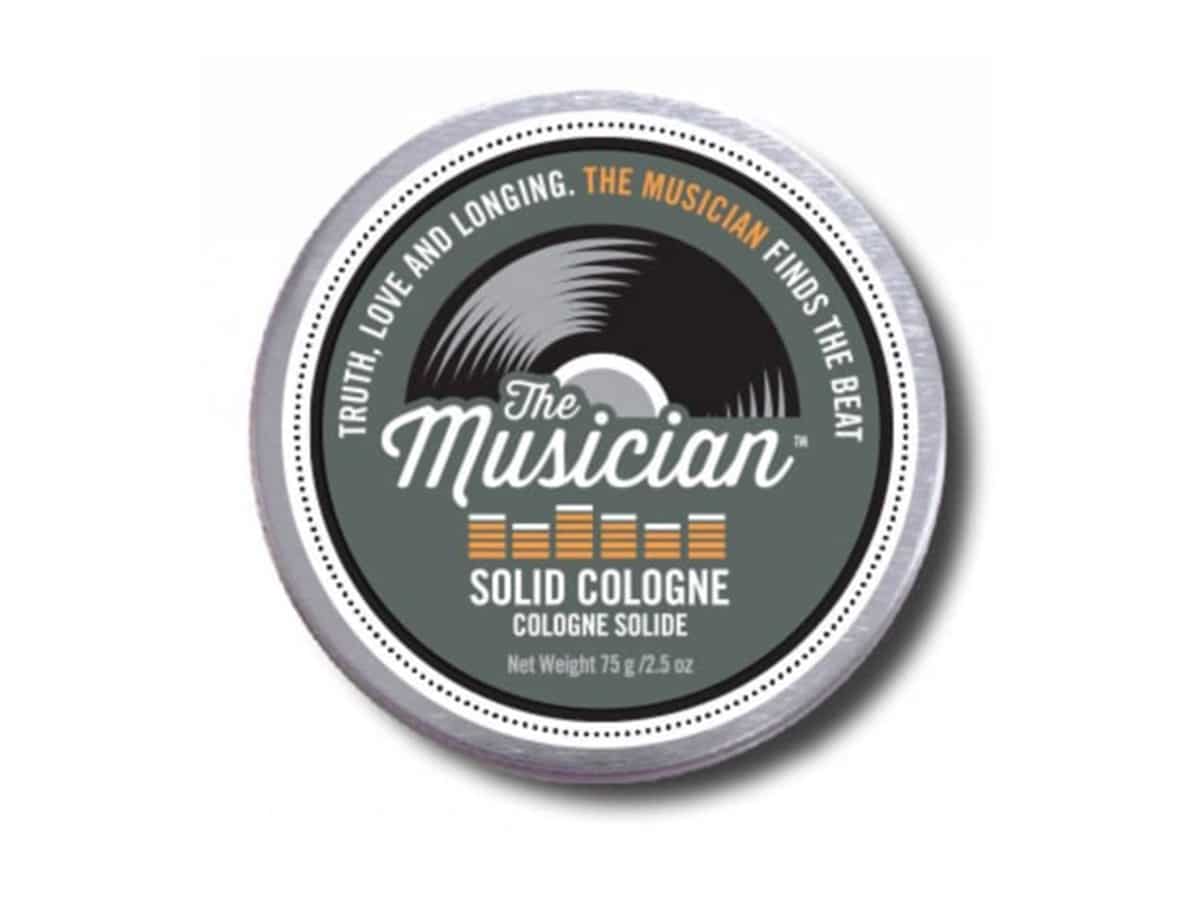 4. The Musician Solid Cologne from Walton Wood Farm
Like a versatile artist working with various instruments, The Musician Solid Cologne blends various scents together in perfect harmony. Notes of bergamot, lavender, cumin and vanilla create a long-lasting men's fragrance that's second to none.
Notes: bergamot, lavender, cumin and vanilla
Price: from $35.95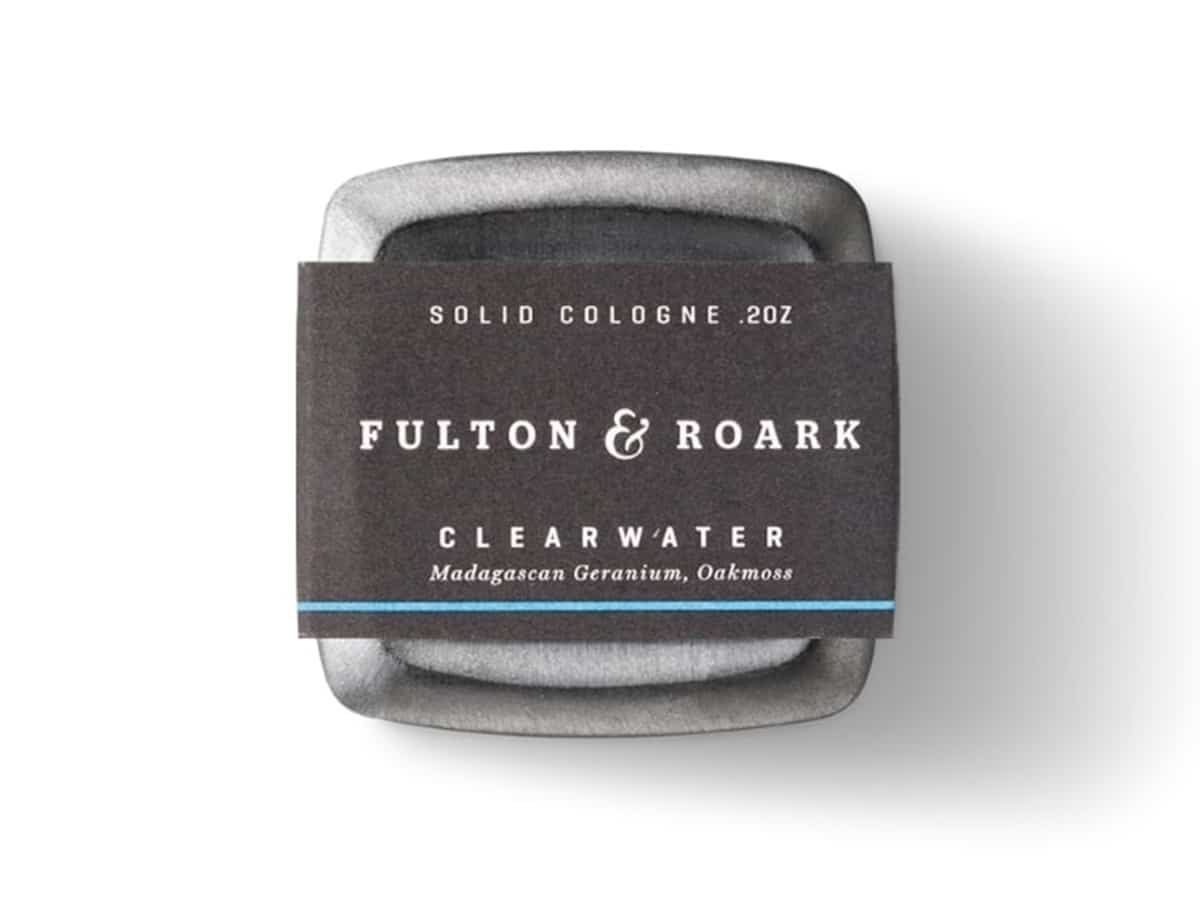 5. Fulton & Roark Clearwater Solid Cologne
For Fulton & Roark, Clearwater Solid Cologne began with the discovery of Madagascan geranium, an exquisite flower that emits a luxurious and powerful fragrance. From there they carefully added notes of water, oakmoss, wood and citrus, and ended up one of the freshest and best solid colognes that money can buy.
Notes: fresh water and oakmoss; wood, clean citrus
Price: from $52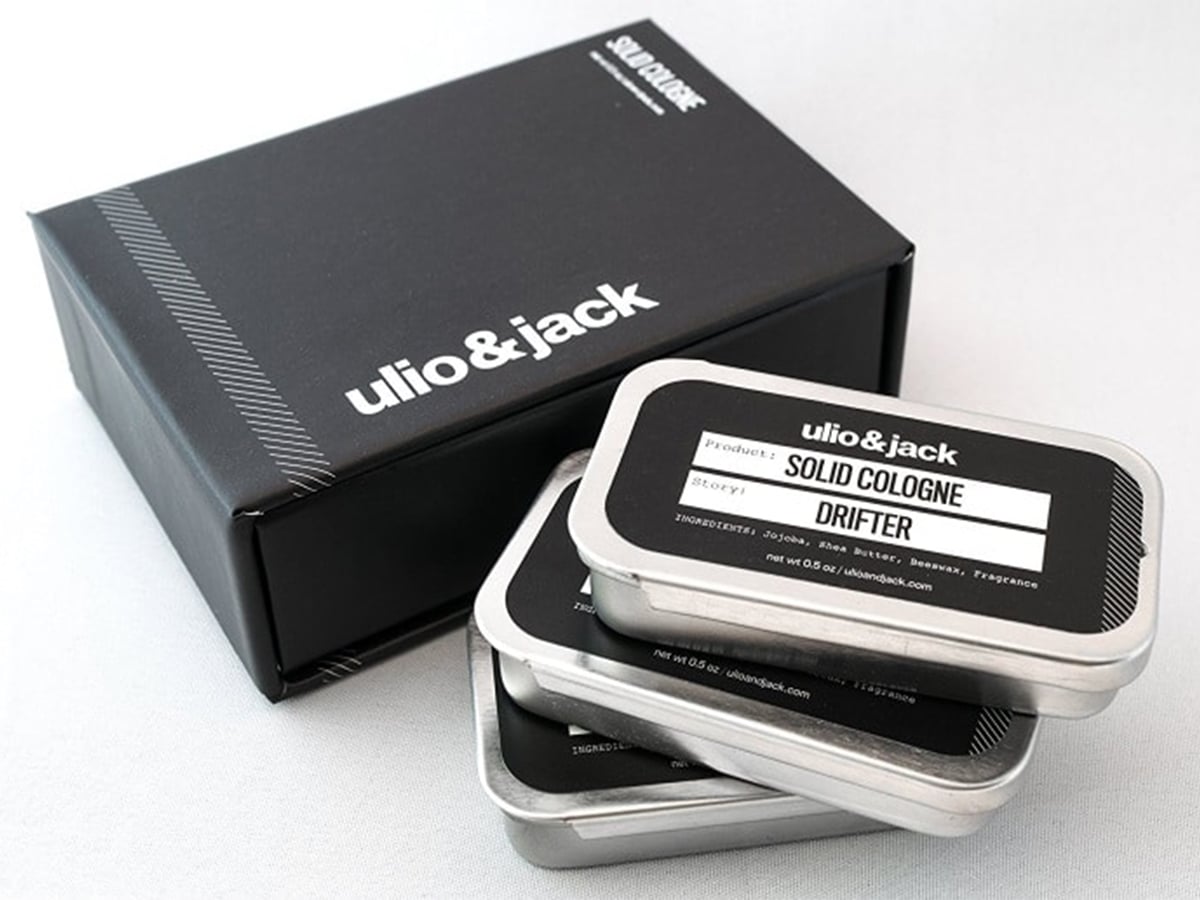 6. Aviator Men's Solid Cologne from Ulio & Jack
Hand-poured in Traverse City, Michigan, and made to last, Aviator Solid Cologne weaves hints of musk into a brilliantly sweet accord. Ingredients like jojoba oil, shea butter and beeswax ensure nothing but the smoothest and more durable texture. Rub it on, sit back and wait for those compliments to roll in.
Notes: bergamot, jasmine, Japanese grapefruit, hint of peppermint
Price: from $24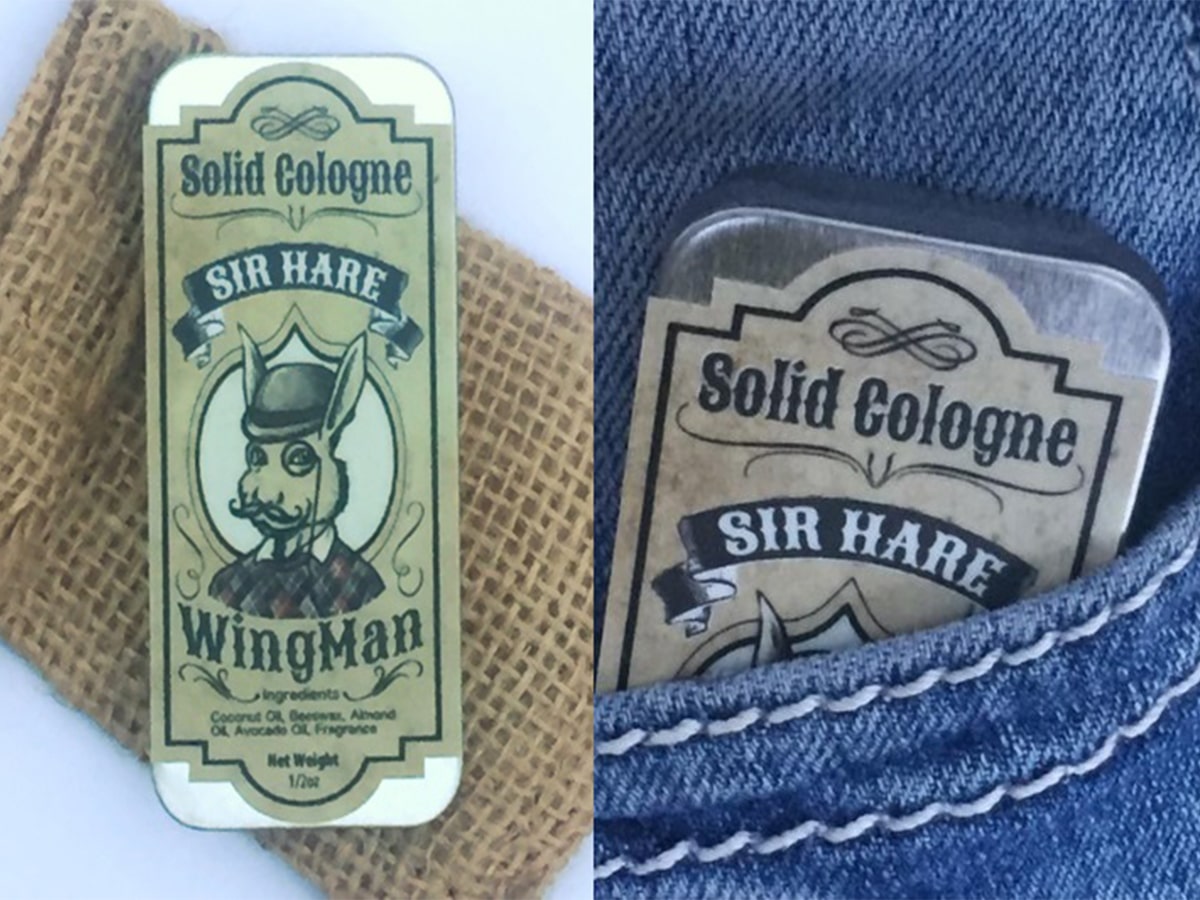 7. Sir Hare WingMan Solid Cologne
With its distinct blend of wood, musk and bergamot, WingMan Solid Cologne makes good on its name by always being there when you need it the most. Needless to say, this trusty scent has your back, especially if you slip the convenient tin in your back pocket.
Notes: sandalwood, bergamot, musk
Price: from $22.99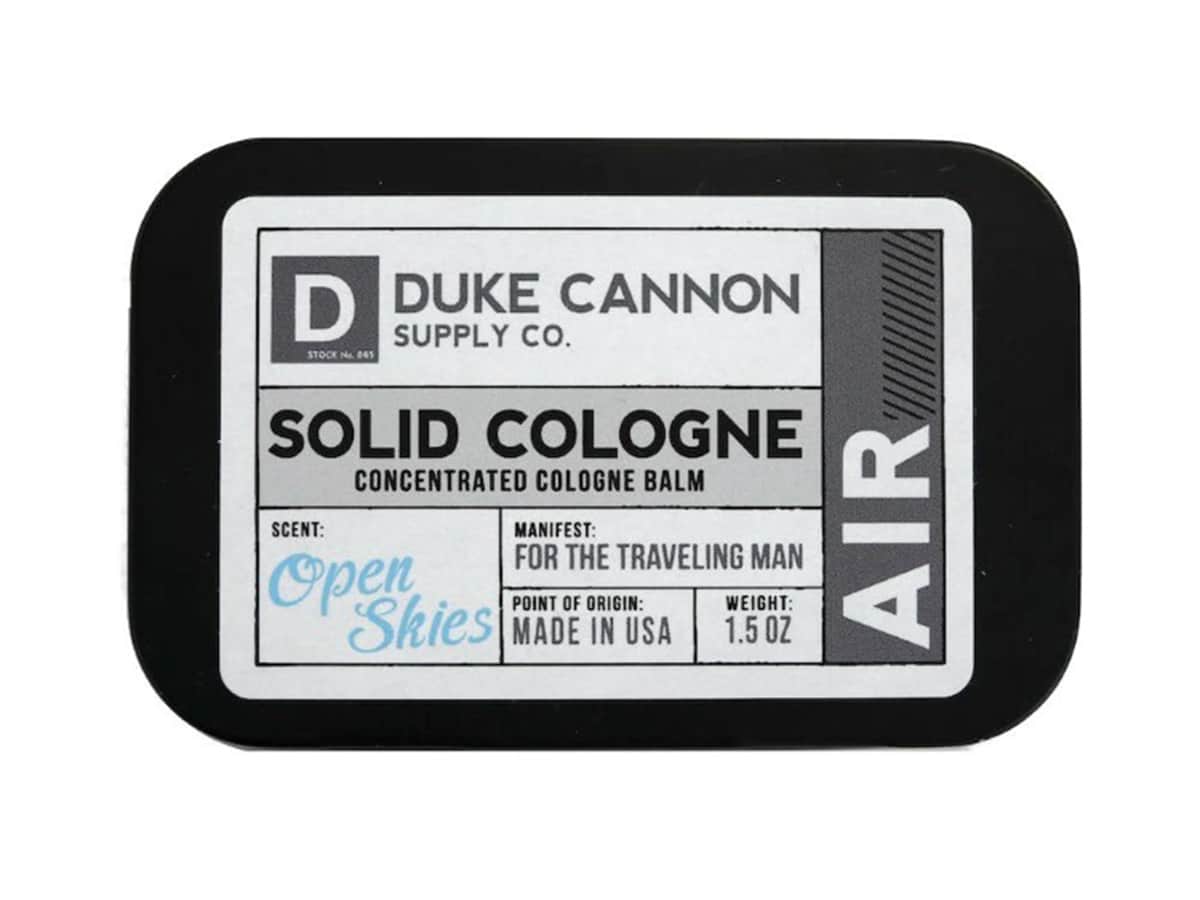 8. Duke Cannon Men's Solid Cologne
Duke Cannon knows that real men don't have time for weak, short-lived sprays. That's why they created a line of premium solid colognes using the finest natural ingredients. Each entry in the range takes olfactory inspiration from the earth's elements and lasts for hours.
Price: from $21.95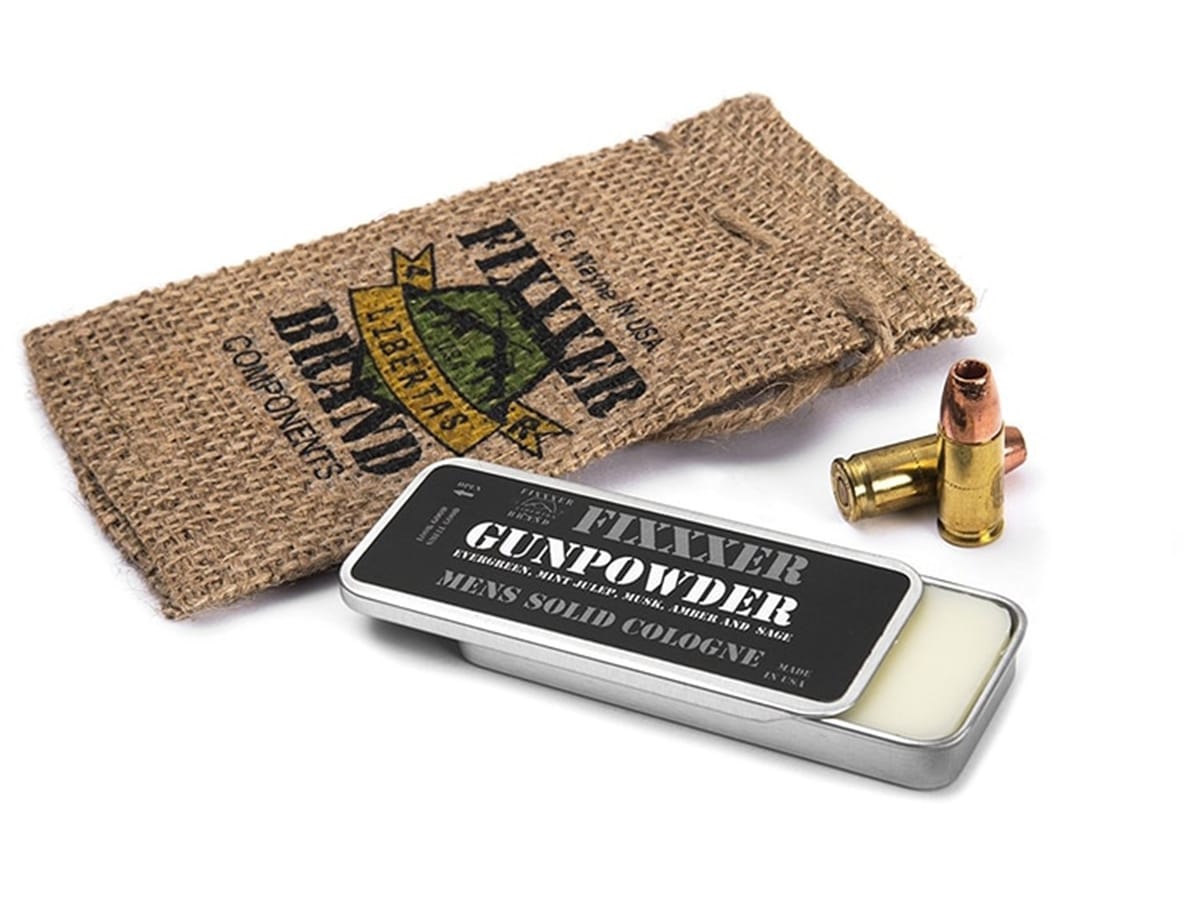 9. Natural Men's Solid Cologne "GUNPOWDER" from Fixxxer
Fixxxer's "GUNPOWDER" might put on an overly masculine front, but laced within that musky and woody accord are crisp notes of citrus, sage and fresh mint. Like a true man, this top solid cologne flaunts genuine depth underneath its bold exterior.
Notes: Bergamot & Mandarin; Evergreen, Mint Julep, Musk, Amber, Clary Sage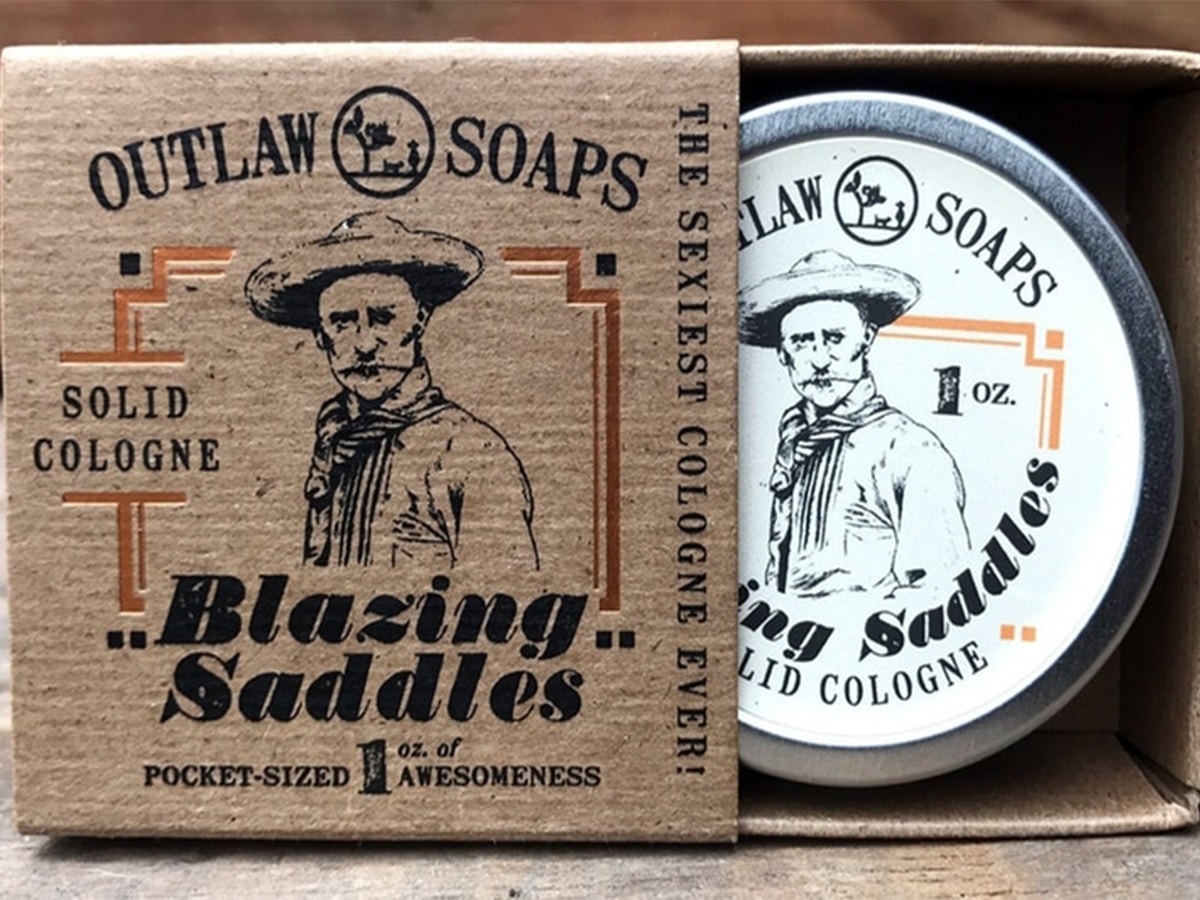 10. Blazing Saddles Solid Cologne
Blazing Saddles Solid Cologne captures the spirit of the Old West with a musky, concentrated wax that slays the competition like a gunslinger. In spite of its unabashed machismo, this incredible solid fragrance for men is also a big hit with the ladies.
Notes: leather, gunpowder, sandalwood, sagebrush
Price: from $24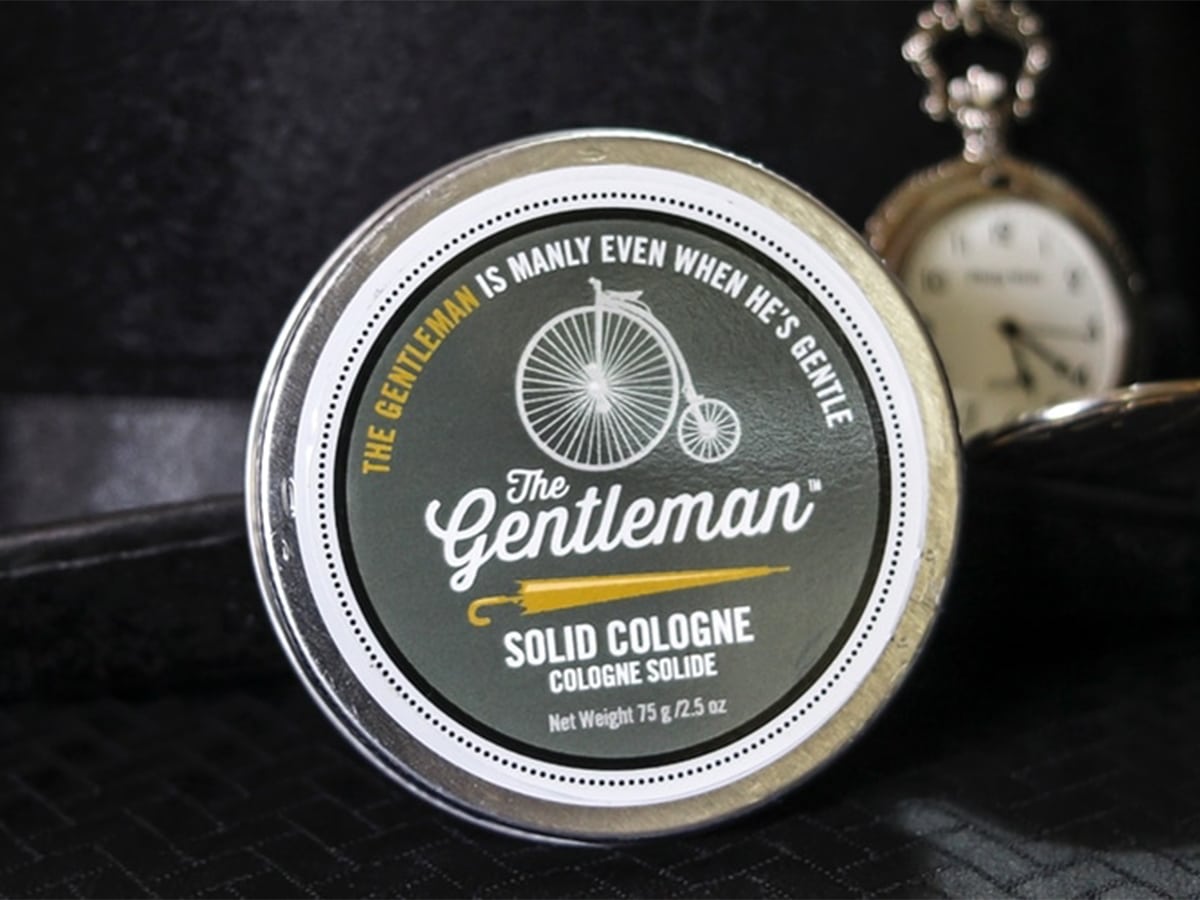 11. The Gentleman Solid Cologne from Walton Wood Farm
Walton Wood Farm wants to fight "Axe Syndrome" and they're doing it one quality product at a time. The Gentleman pairs citrus accents with floral notes and a musky accord to stunning effect. May this legendary wax mark the end of your chemical spraying days for good.
Notes: floral, citrus, musk
Price: from $36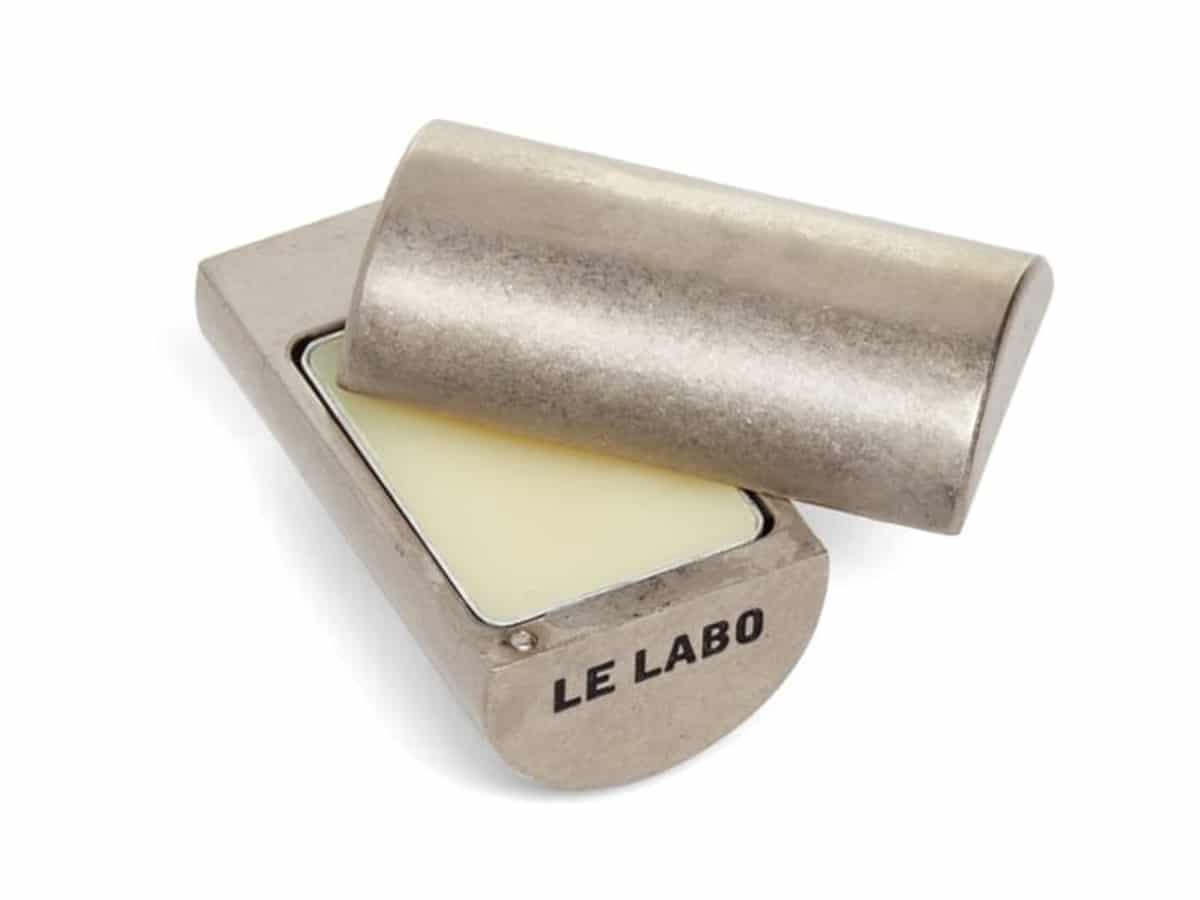 12. Neroli 36 Solid Perfume from Le Labo
Named for the orange blossom flower, Neroli 36 is accordingly awash with citrus and floral notes. The use of coconut oil allows the solid fragrance to melt into the skin so as to leave no residue behind. And while the wax might melt, that wonderful scent truly lasts.
Notes: Orange Blossom, Rose, Musk, Mandarin Orange, Jasmine, Vanilla
Price: from $130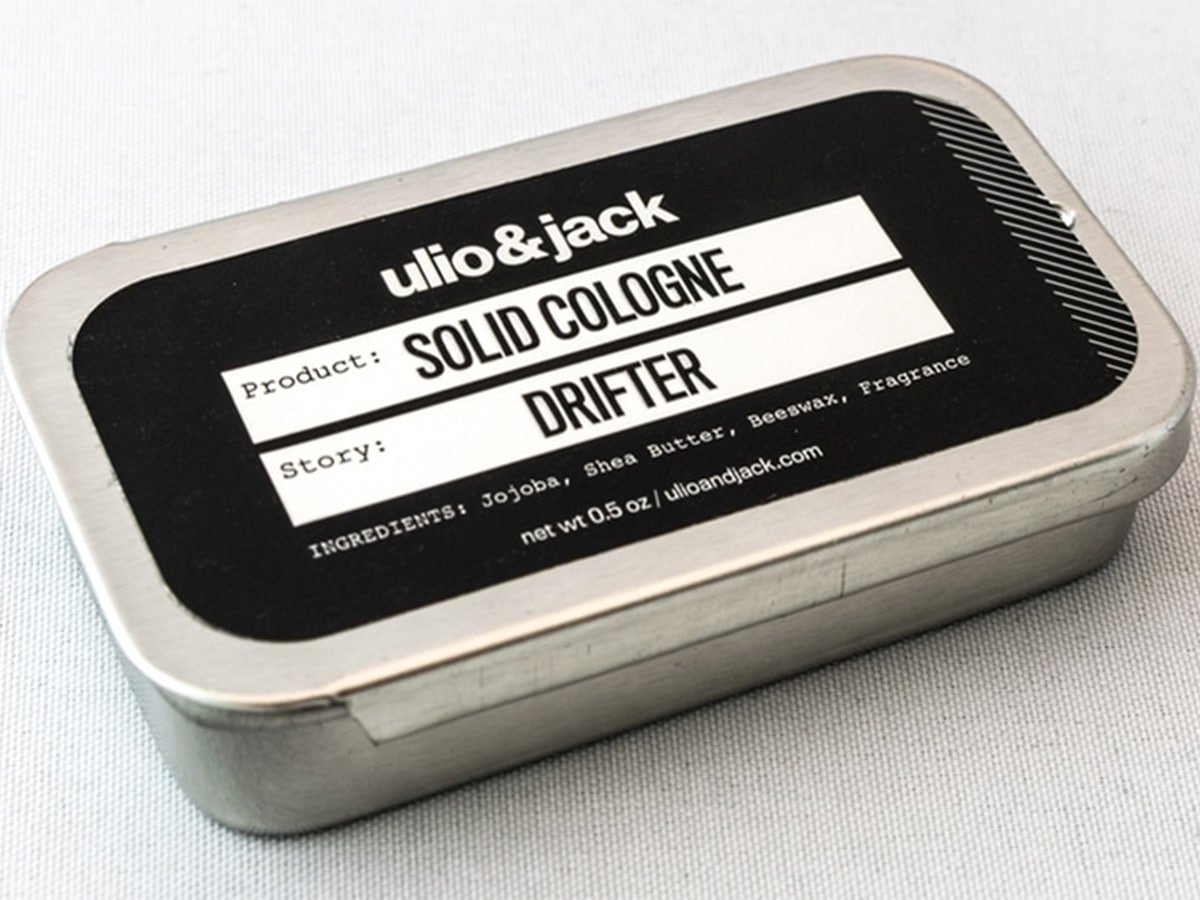 13. Drifter Men's Solid Cologne from Ulio & Jack
Close your eyes and imagine a sweetly scented candle that beckons from across the room. As warm, irresistible notes of vanilla, cardamom, mandarin, sandalwood and clove hang in the air, you can't help but come back for more and more. With Ulio & Jack's Drifter, you can be that candle. Watch as the ladies drift your way.
Price: from $24
On the hunt for more men's fragrances and colognes? Check out our list of the 25 Best Smelling Fragrances & Colognes for Men or our article on How to Choose a Men's Fragrance.
You'll also like:
25 Best Smelling Fragrances & Colognes For Men
11 Best Luxury Fragrances and Perfumes for Men in the World
12 Best Classic Colognes & Fragrances for Men
General FAQ
What's the best solid cologne?
Some of the best solid colognes for men are Solid State Cologne, Beardband Spiced Citrus Solid Cologne and Duke Cannon Men's Solid Cologne.
Is Solid Cologne better?
Solid colognes are extremely concentrated, making them last longer and provide a longer lasting scent.