Chanel Goes the Color of Blood with their Limited Edition no.5
Chanel no. 5 is easily one of the most recognizable perfumes and brand the world has ever known. Now, for the first time since its inception, the fashion house is redesigning the Chanel bottle and releasing it in a limited-edition red.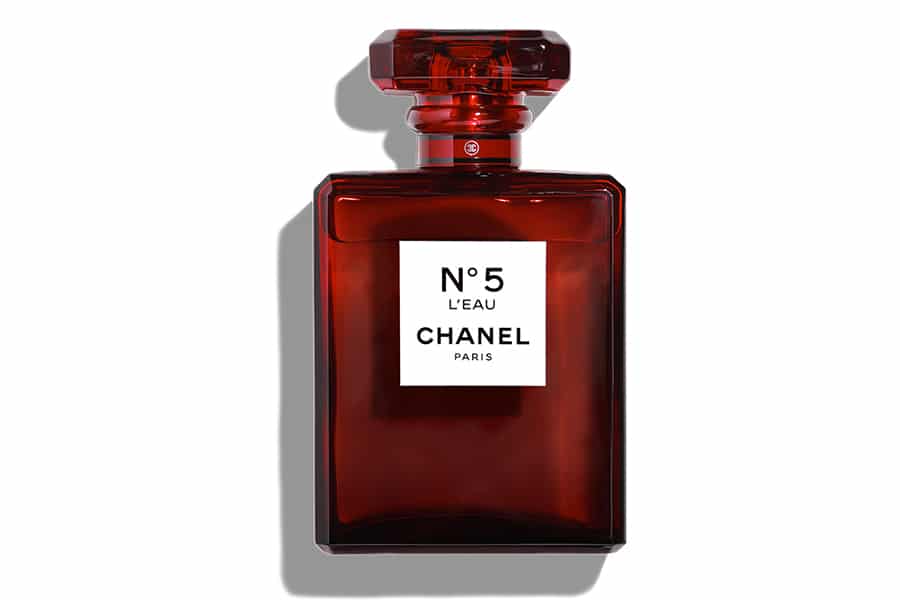 The perfume has always come in a clear glass bottle with a faceted stopper. Chanel didn't need to bother with branding the bottle as it soon became iconic and nearly synonymous with Chanel. The bottle was originally inspired by the Imperial guard's vodka flasks. While there have been some changes since the first bottle appeared in 1921, the limited edition marks the first time that the glass will be red instead of the clear.
Aside from the obvious connection to the Christmas season, the choice of red fits nicely with Chanel's history. Gabrielle Chanel described red as "the colour of life, the colour of blood." Red was also one of the few colours that Chanel used for her women's clothes, along with black, white, beige, and gold.
The limited edition bottles come in glass for the 100ml Eau de Toilette an Eau de Parfum. There's an even more limited 900ml Parfum Baccarat crystal bottle, which will be restricted to only 55 bottles.