How Over 80% of This Doctor's Patients Keep Their Hair
In Partnership with Pilot
Hair loss might be a simple fact of life, but that's no consolation for the millions of Aussie men seeing their manes slowly dwindle.
To put it bluntly, watching your formerly-luscious locks turn wispy right before your eyes, resigning you to a lifetime of hats and head-shaves, bloody sucks.
But before you rush to the salon to have the barber put you out of your misery, it's worth taking stock of the current situation.
After all, hair loss is a far more common and treatable condition than you may think, according to world-class hair surgeon, founder of The Knudsen Clinic, and medical advisor to men's telehealth service Pilot, Dr Russell Knudsen.
"Hair loss is very common-it's so prevalent that many professionals consider it almost a natural effect of ageing," Knudsen says.
"If you want a general rate, it's usually 30 per cent of 30-year-old men, 50 per cent of 50-year-old men and 70 per cent of 70-year-old men."
We sat down with the esteemed hair surgeon to debunk a few of the myths around hair loss and to find out why so many—over 8 in 10—of his patients are satisfied customers.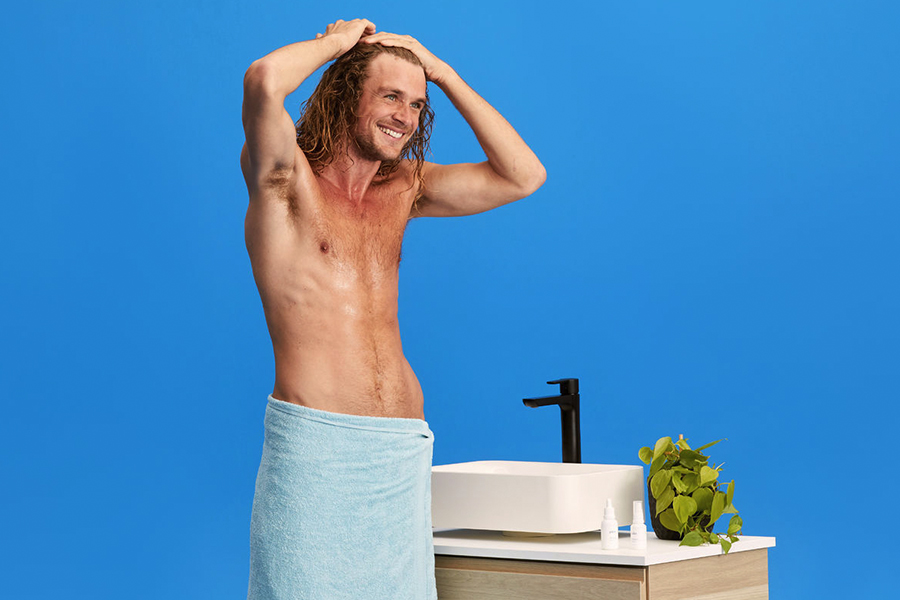 What Causes Hair Loss?
The reality is that hair loss often comes down to simple genetics. "It's an inheritable trait that won't kill you, but will impact your life," Dr Knudsen says.
The problem with premature hair loss is that it comes at a terrible time. "We know that men are sensitive about this, they feel as though they will be teased by their friends and whatnot, but the real psychological torture is for men under 25," Dr Knudsen says.
"Around 20 per cent of men will start to lose their hair at this time, which makes them look older than they see themselves."
Once you hit this point, a common move is to rock a comb-over or shave it off.
But Dr Knudsen says when the thinning starts and hair loss begins to rear up, that's precisely when you should act: "The earlier you start the treatment, the better. We are fighting against a natural progression … once it's gone, it's gone.
"If you get it in the early stages, you may be able to slow it down dramatically, or in some cases, make the hair thicker."
What Are The Treatments That Work?
Dr Knudsen uses two main prescription medications to treat hair loss—the first being a "stabiliser" to get the hair growing stronger, with the second a "blocker", which blocks the production of dihydrotestosterone (aka DHT)—the androgen responsible for baldness.
While they tend to work better when paired together, it comes down to the patient's wishes. Knudsen's world-class treatments, which are available through Pilot, are all tailored to each individual's needs and preferences.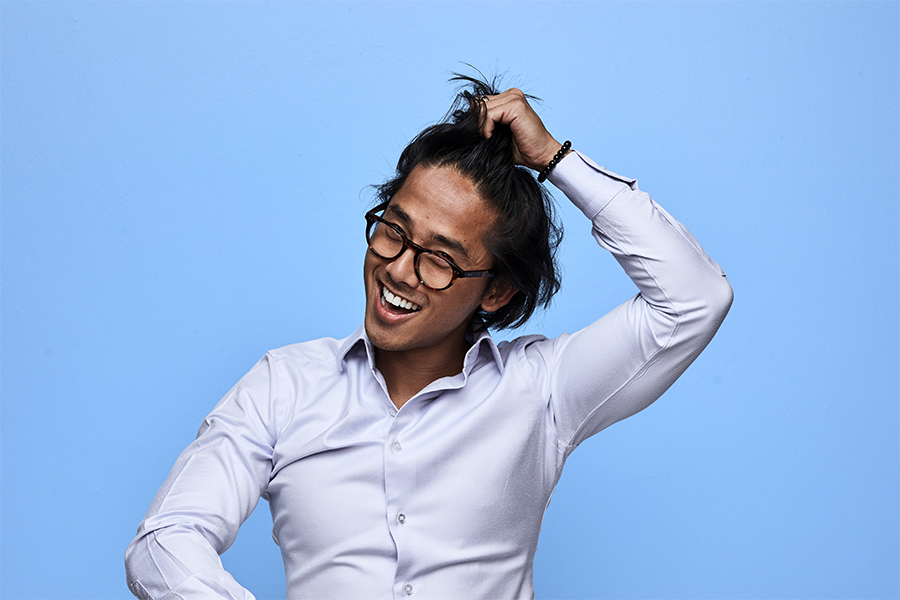 How Do Hair Loss Treatments Work?
There are plenty of scams out there: laser caps, vitamins, shampoos and the like, but unfortunately, there's no miracle "overnight" cure.
But effective treatment does exist, though Dr Knudsen reveals it takes some patience.
"There are two main results that we look for when measuring the effectiveness of the treatment," he explains.
"The first is stabilisation, which by definition means no change. If the patient comes back for an assessment after 6 months or 12 months and there's no further hair loss, that's a success.
"The second level is improvement, which is not going to be visible for at least six months."
Why Does Hair Loss Treatment Take So Long?
The hair on your head will generally grow at around one centimetre per month, before shedding out and being replaced by new follicles at the end of the growth cycle (which lasts around three months).
"That's what happens in healthy hair, but in unhealthy hair, things are different," Dr Knudsen says.
"Hair sheds out much faster, the rest period is longer and we witness a progressive degeneration of hair growth."
The Real Secret Ingredient?
According to Knudsen? Perseverance.
"You're fighting against a genetically ingrained trait in the body, much like high blood pressure, so it must be treated on a continuous basis."
The first thing to do for men considering treatment? "Act," he says. "That means getting some proper advice from a doctor as early as possible.
"There is no significant way to undertake a proper hair loss program without engaging a medical professional … the vast majority of treatment options are prescription medications."
If you don't fancy yourself as a 'hat-guy' just yet, it's worth heeding a pro's advice. Who knows? Keeping your hair might be easier than you thought.