How to style a 'Low and Tight' Side Part Hairstyle
The Euro Cut is taking over the world. Everyone knows what it looks like – short on the sides, some styling up top. Just picture what every soccer players has been doing for the last decade and then throw on some designer clothes and you get the idea. The team at Uppercut Deluxe has taken to calling it the "Low and Tight," and has predicted it to be the biggest trend going ahead in 2016. Not all of us have a great barber, so here are some tips from Uppercut Deluxe and Luke Dolan, who runs a barber shop in London.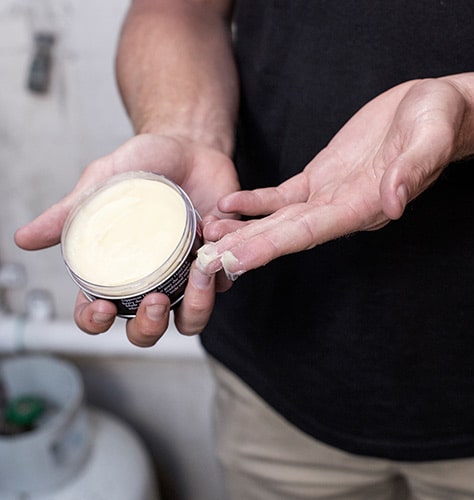 Step 1) Using an Uppercut Deluxe Pocket Comb, create a solid part to help set the foundation for the style into place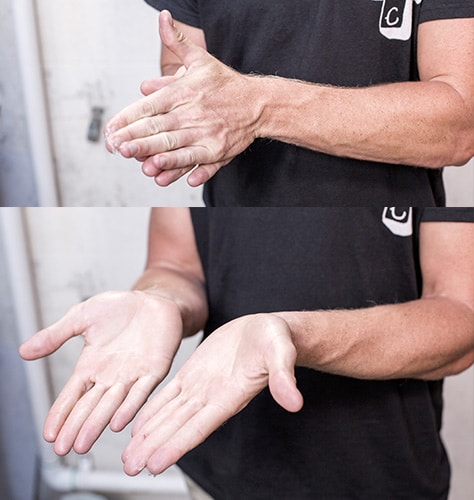 Step 2) Scoop a generous amount of Uppercut Deluxe Monster Holdonto your fingertips and smooth evenly across your palms and fingers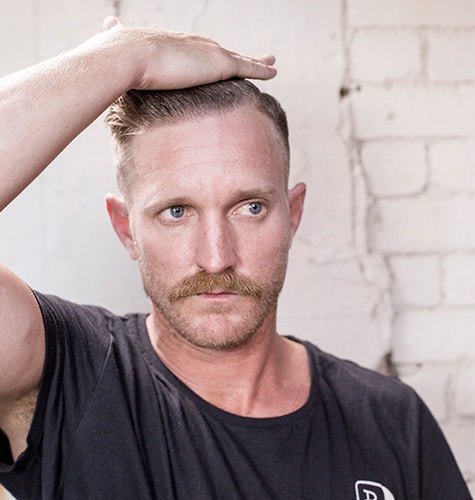 Step 3) Using your palms and fingers, start at the fringe and work the product into the hair in an upward motion.
Step 4) Continue step 3 to the sides of the hair however slicking it down in a backwards motion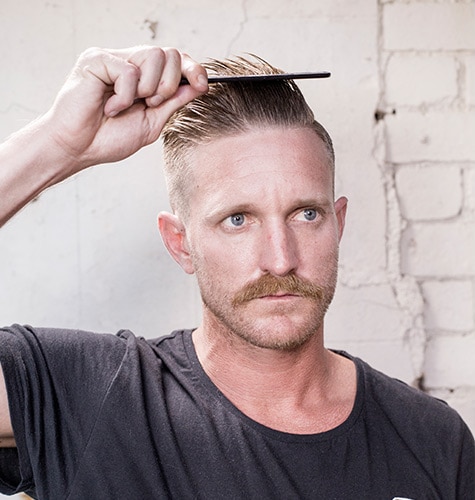 Step 5) Using the Uppercut Deluxe Pocket Comb, comb the fringe section from the hairline upward to create height and allowing the hair tof all back naturally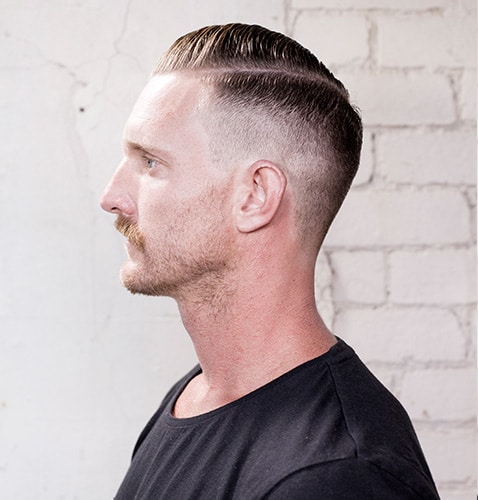 Step 6) Finish the style by combing the sides towards the back of the head to tighten up the style.