Men's hair loss brand Keeps sticks with the science to create products that actually work and ship them straight to your door. Staying ahead of hair loss is as easy as visiting their website, choosing the FDA-approved plan that's right for you, and speaking with a doctor, depending on your treatment. A daily supply of your treatment will arrive once every three months and a care specialist is always within reach. There's simply no reason to go anywhere else.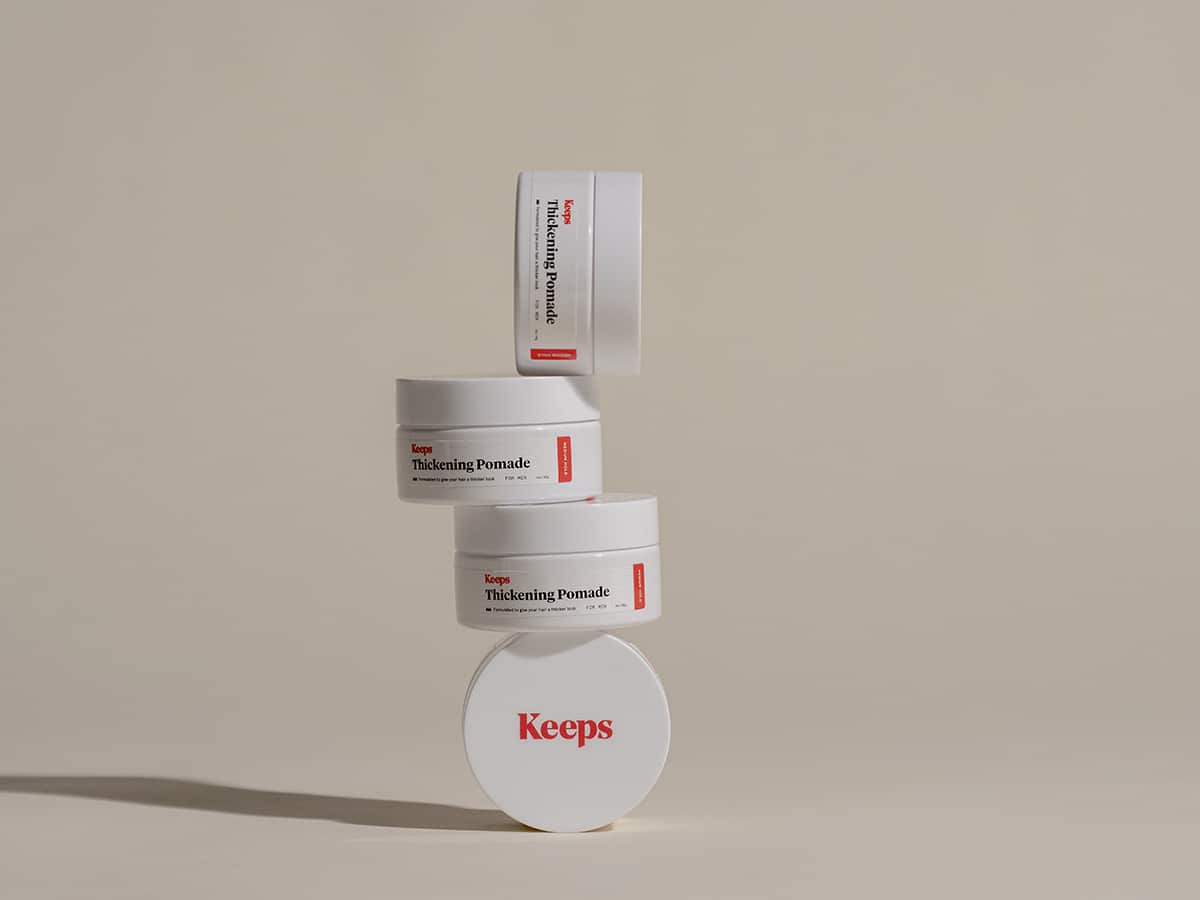 New Thickening Pomade
Always updating their inventory in accordance with the latest science, Keeps has just launched a brand new Thickening Pomade. This amazing styling product is safe for everyday use, free of nasty chemicals like ethanol and propylene glycol, and chock full of natural, science-backed ingredients such as biotin, caffeine, green tea, and saw palmetto.
As with all Keeps products, this new pomade was crafted in partnership with medical advisors. Your locks will love its science-backed ingredients, which cultivate visible fullness, definition, and a matte finish. Not only is it shipped straight to your door for about half of what you'd pay at the local pharmacy, but you have the option to purchase it in 6-month and 12-month bulk supply.
You can get the new Keeps Thickening Pomade simply by visiting the Keeps website.The product is shipped straight to your door on a recurring basis and for a fraction of the standard cost. Here's how to use it, depending on hair type: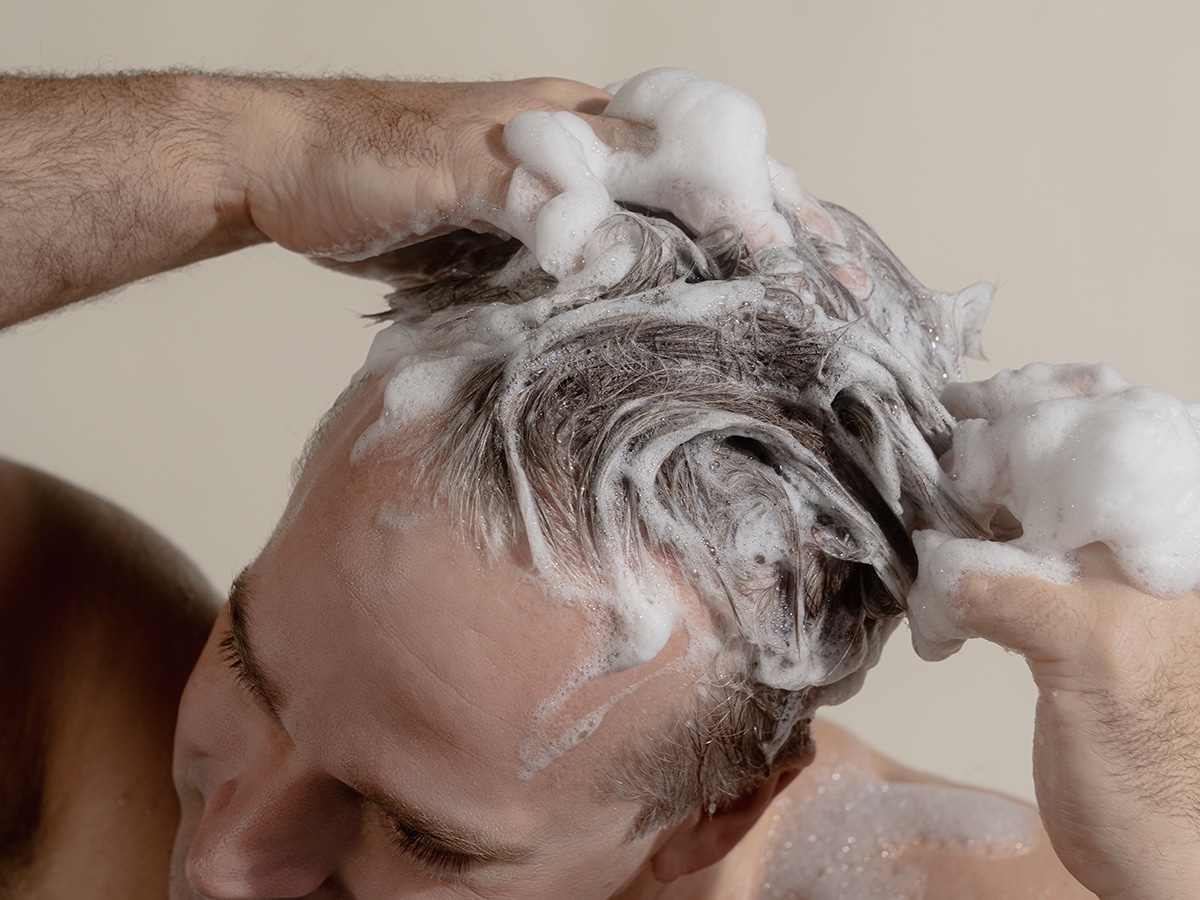 Thinning hair – Distribute evenly and then use a comb or your fingertips to add extra volume.
Curly hair – Separate and define curls with your fingers and use extra pomade to tame any frizzy flyaways.
Straight hair – Rake the pomade through your hair with your fingers and then brush everything back with a comb to generate a sleek appearance.
"I highly recommend it – it's clinically proven, affordable, easy to use, and best part is, it works," wrote one verified reviewer. Another reviewer proudly claimed, "3 months in and I'm getting a lot of thickness/density back. Can't wait to see what it will look like in a few months!" These are but two amongst thousands of ecstatic reviews, many of which are joined by before-and-after photos. And don't forget: the earlier you act, the more hair you'll keep.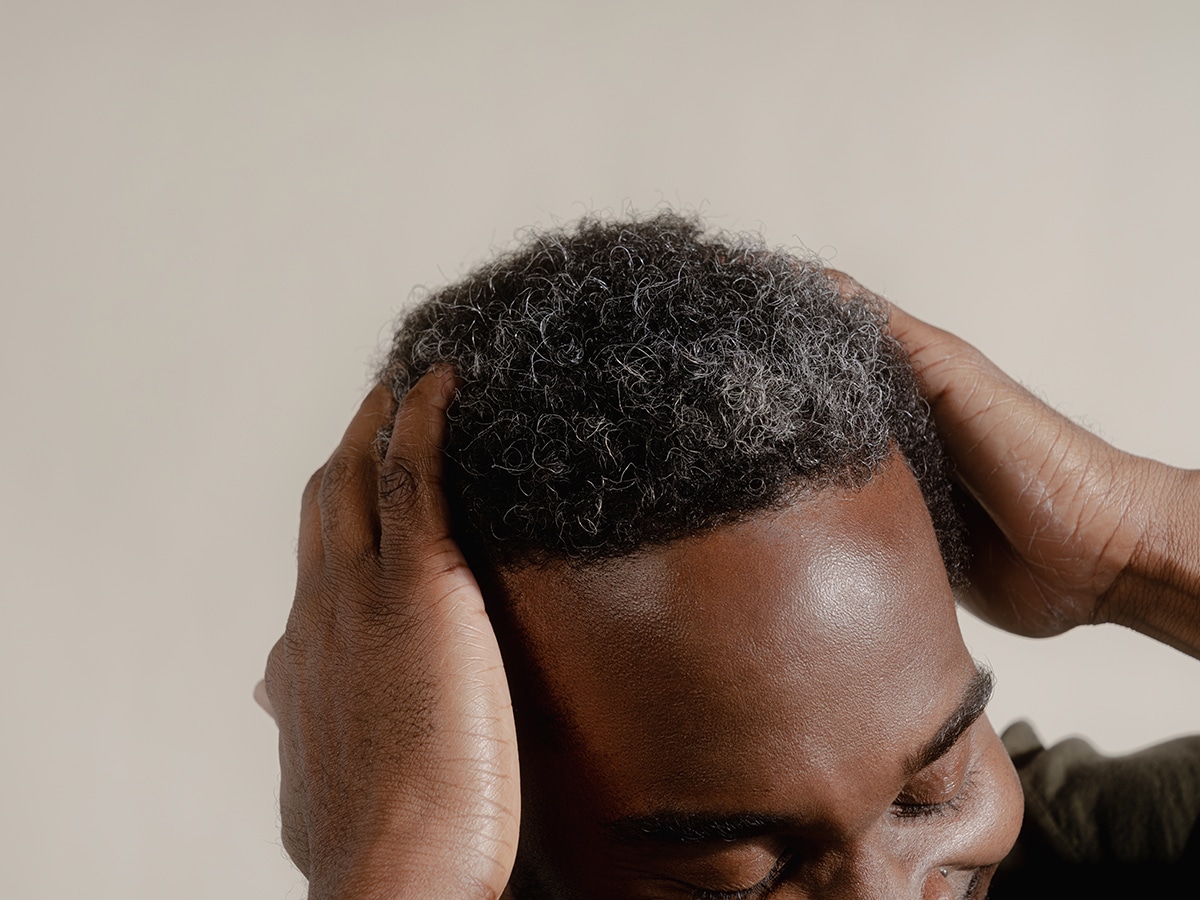 Keeps Hair Restoration
For those in the later stages of hair loss, Keeps has another solution in the form of Hair Restoration, their most advanced treatment to date. Using best-in-class techniques, they can help you achieve permanent, natural hair growth. The first step is a consultation with a patient advisor, who will evaluate your goals and determine whether or not a hair transplant is the best path forward (and yes, they will actually be honest and only recommend a transplant if they think it's your most viable option).
Should you decide to move forward, you'll end up with most natural-looking results. That's because the Keeps medical team exclusively performs FUE (Follicular Unit Extraction) by hand, using your existing follicles to restore hair growth. This outpatient procedure takes about 6-8 hours on average and participants can expect to see new hair growth within 6-9 months. A team expert is always within reach and so too are a number of post-treatment plans, which are designed to nurture long-lasting growth.
Are you ready to get your hair back? Visit the Keeps website and consult with a patient advisor to find out if FUE is your best option.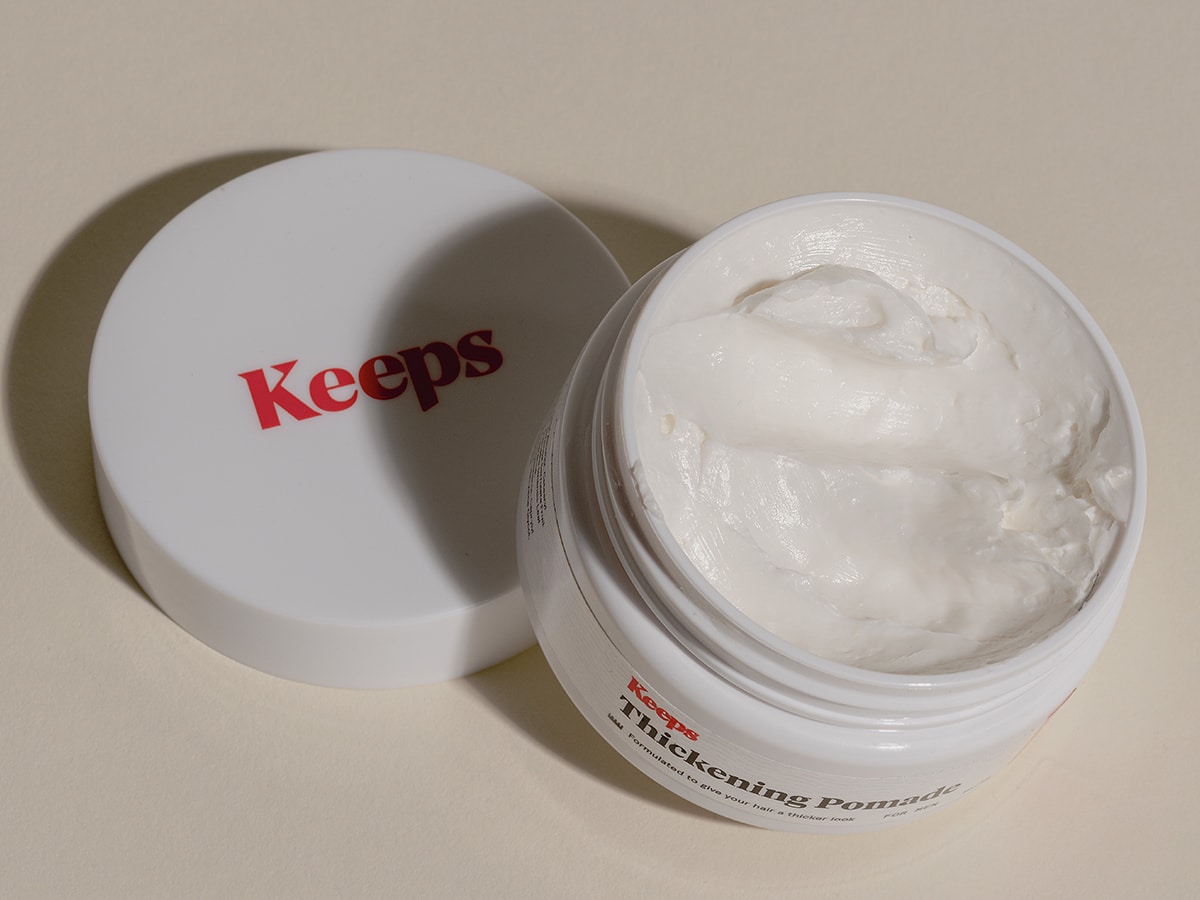 Stay Ahead of Hair Loss
We said it before and we'll say it again: the earlier you act, the more hair you'll keep. You'll also want to stick with a treatment you can trust, which is why Keeps only uses science-backed, FDA-approved products and plans. Thanks to their supply chain connections, the company is able to offer products like their new Thickening Pomade for about half of what it would cost at the local pharmacy and then ship it straight to your door. But don't take our word for it when you can read thousands of testimonials, complete with before-and-after photos. Why are you still here?! Start your journey today.