King Without a Crown: How to Style Thinning Hair on Top
In Partnership with MOSH
For millions upon millions of men, thinning hair is basically a fact of life. How one treats this fact will vary from one man to the next. Some blokes stick to what they know, clinging to their former hairstyle and offering a perfect example of what not to do. Picture your favourite hair metal rocker with a huge bald spot on top and long (but thinning) locks on all sides and you get the idea. Others quickly adapt by changing their style to suit the oncoming hair loss. Indeed, one might even say that the very key to treating hair loss is to let go of old habits.
Should you be experiencing hair loss, the best thing you can do is keep it short. This might sound simple enough but you wouldn't believe the number of men who try to grow the hair that remains in an attempt to negate their bald patches, sealing the deal with a poorly executed comb-over. It's a method that's exactly as disastrous as it both looks and sounds. Instead, we suggest working with the thinning hair and not against it, generating a new hairstyle that takes on a uniform vibe and even bolsters your general appearance. As it turns out, necessity is the mother of reinvention.
Remember, you're not alone in this journey. And if you're seeking professional support, Aussie-based health platform Mosh is here to provide it. Not only do they offer treatments for hair loss, but other common issues such as erectile dysfunction, skin disorders, mental health issues, and more. Using their services is as easy as hitting up their website and filling out a simple questionnaire. Your answers are reviewed by one of their team doctors, who creates a personalised and clinical plan based on your individual history and needs. It's 100% online for discreet and convenient service, with treatments delivered to your door.
In the meantime, if you're just a dude with thinning hair in search of a new style regimen, here are some sure-fire ways to move forward with absolute confidence: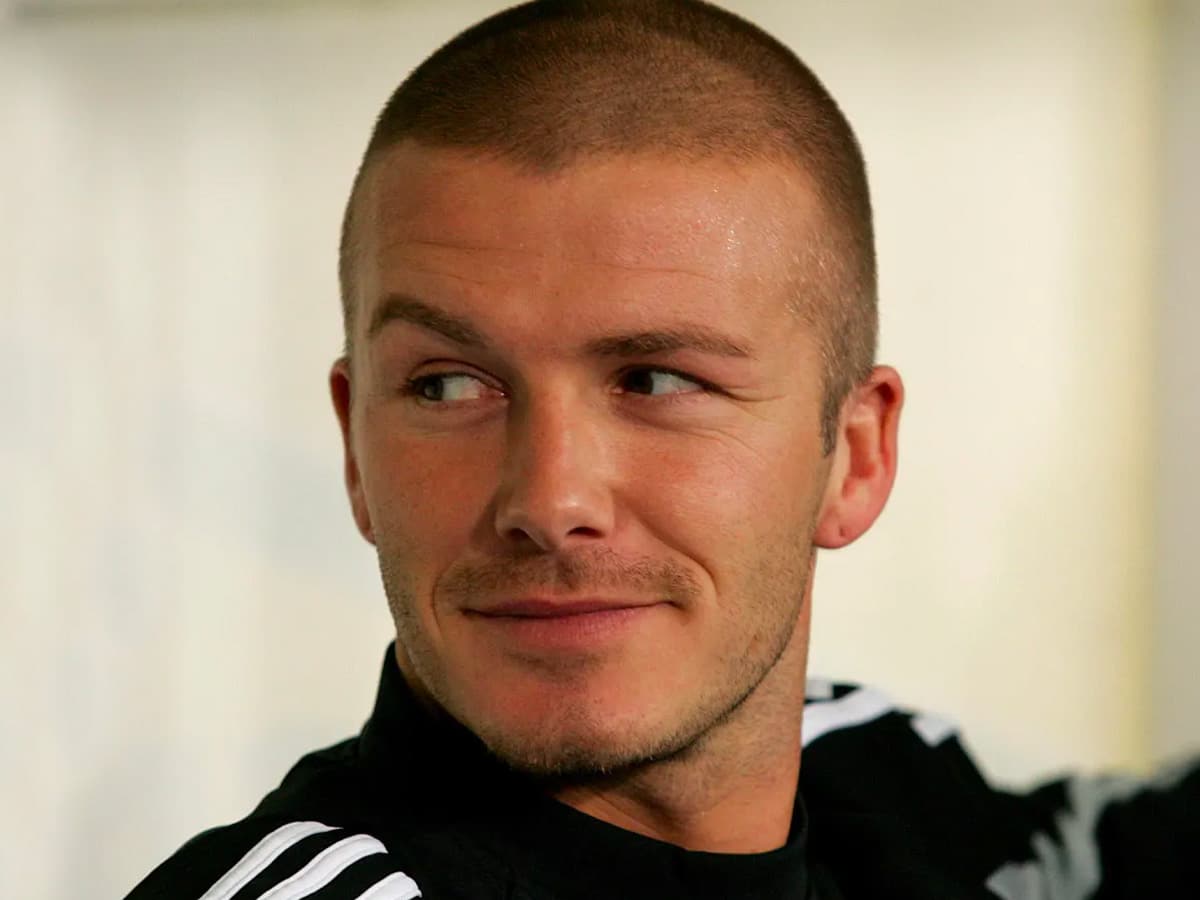 1. Get a Buzz Cut
A potential blessing in disguise (especially for those on the brink of baldness), the buzz cut is an effortless way to balance thinning hair and look handsome in the process. Low-maintenance by design, it delivers a certain masculine quality whilst bringing out the natural contours of your skull. Sure, you can visit the barber, or you can purchase an electric shaver and do it yourself (or have a partner do it). We told you this style was effortless!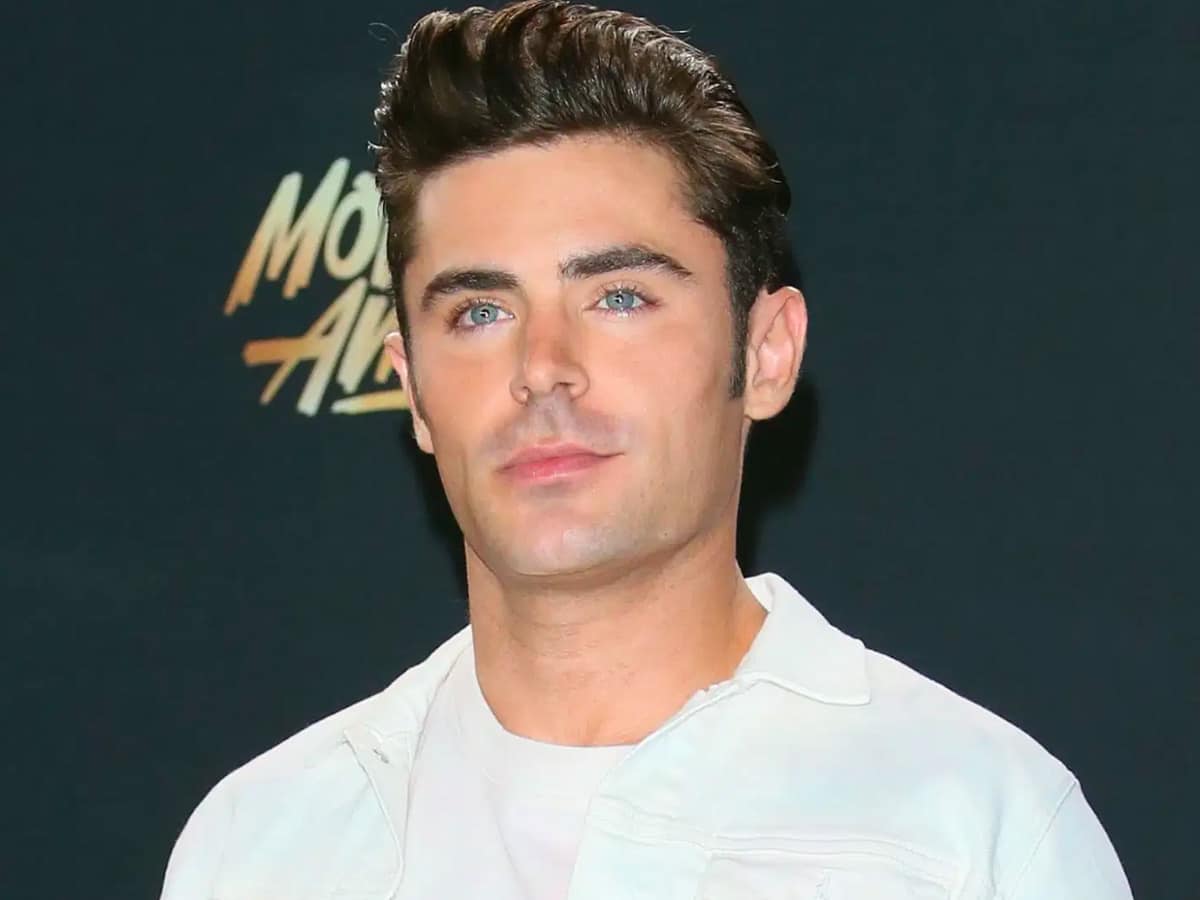 2. Rock a Pompadour
This one goes out to the men who are experiencing a receding hairline or thinning crown. As popular now as ever before, the pompadour is also quite easy to execute. Grow your hair longer on top and shorter on the sides, using a dryer to bend and brush the top hair back. Men with more volume might consider adding a small part whilst those with thinner hair should keep it uniform. Add just a little dry paste to impart structure and volume but don't go overboard with the product because you're not looking for slick and lifeless hair. The length of the side hair can vary, but don't hesitate to go ultra-short because it will make the top hair look all the more voluminous by comparison.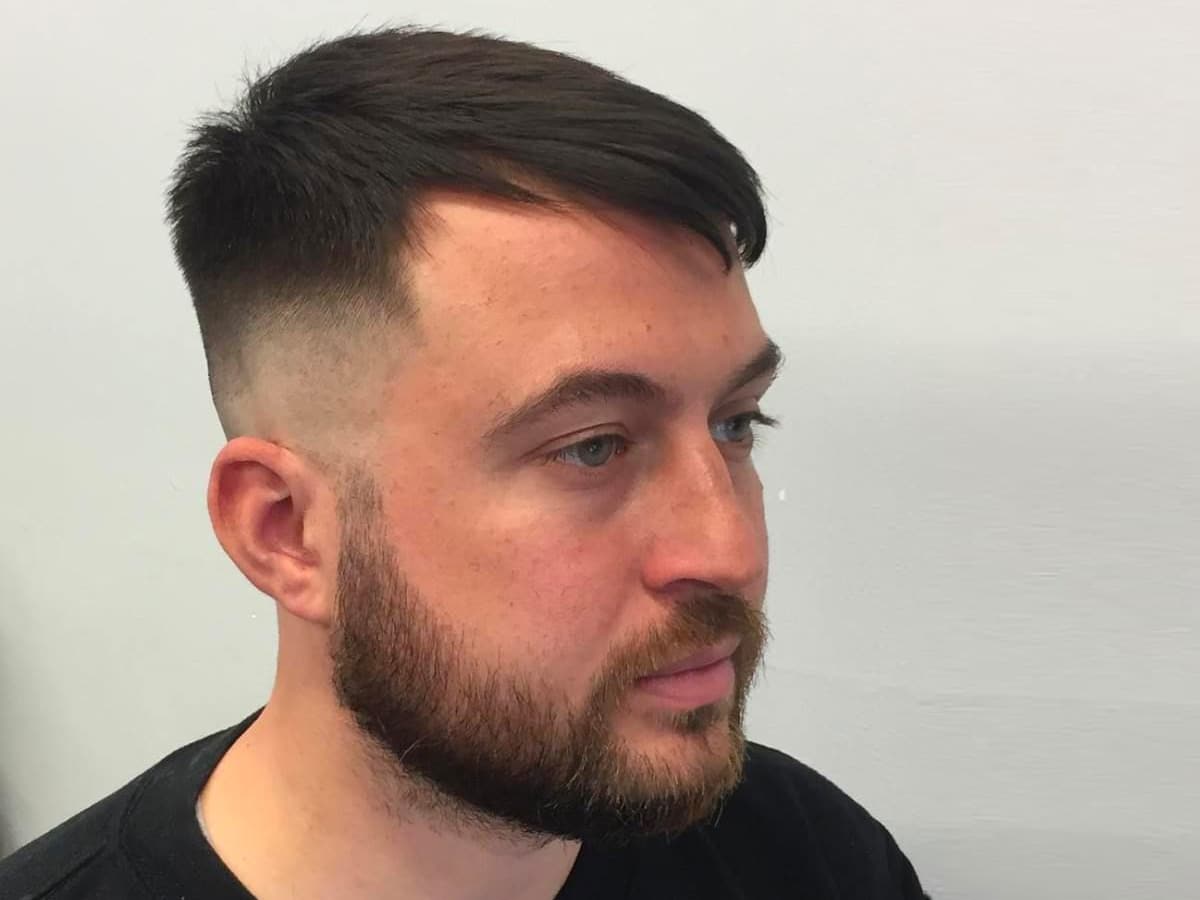 3. Brush It Forward
Here's another simple but effective way to style thinning hair, though as with the pompadour, it requires a little volume. Grow your hair longer on the top and then brush it forward, using a little thickening paste for holding purposes. Pair that with shorter sides to drive home the illusion of density. Bear in mind that this style pushes hair away from your crown and is better suited for men with receding hairlines (and not thinning crowns or glaring bald patches).
4. The Classic Short Back and Sides
Sometimes, a natural and even slightly messy look is the best look. Enter this classic hairstyle, which matches a short back and sides with a carefully ruffled top. Get crafty with the hairdryer and paste but avoid slickness-inducing products like gel, wax, or mousse. Shave or cut the sides and back down even further and you could be looking at an ever-trendy undercut.
5. Grow a Beard
We won't go as far as to call a beard a "distraction," but it does tend to take eyeballs away from your thinning hair or at the very least expand upon the visual dimension of your face and head. Even just a little facial hair or stubble can do the trick, though don't let us stop you from going full ZZ Top (if you can pull it off, that is).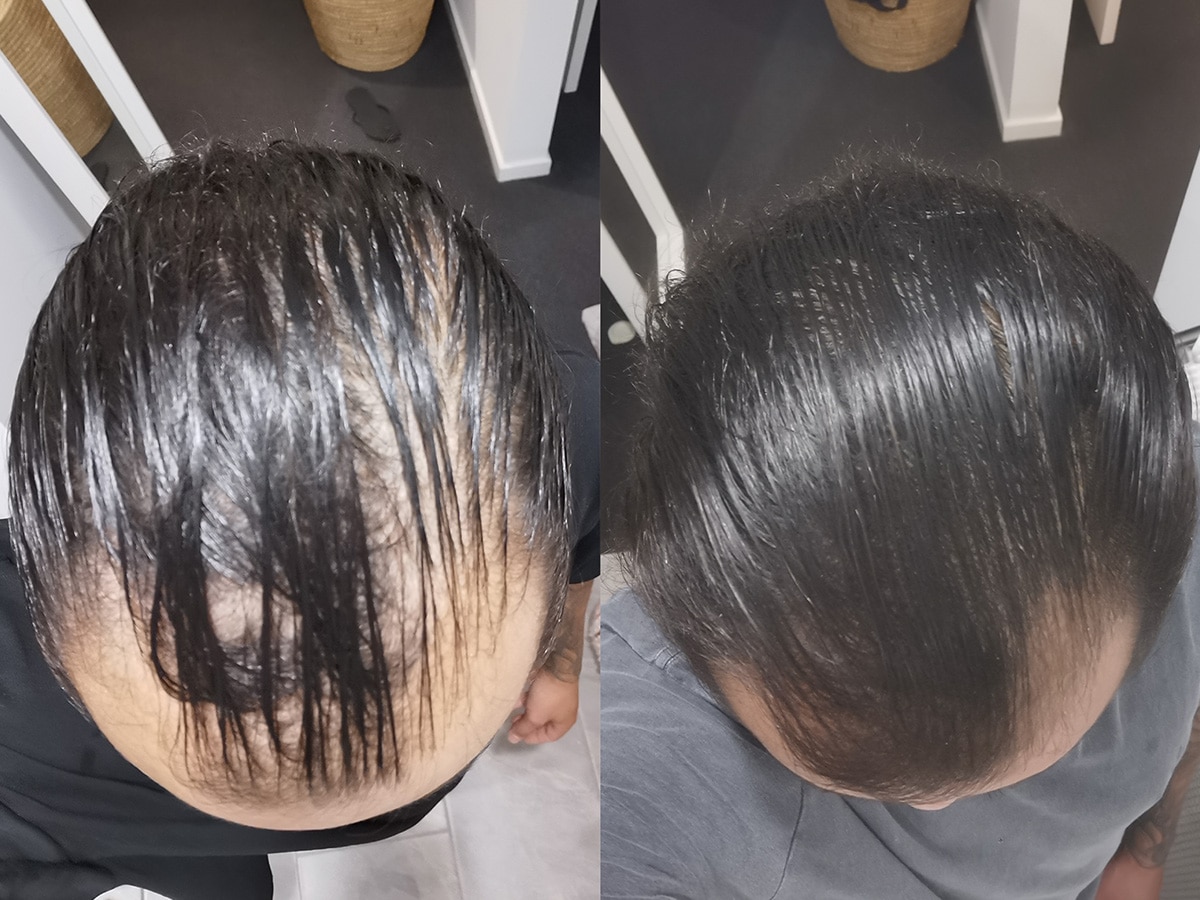 6. Bring in the Professionals
No two men are exactly the same nor is their hair. Australian men's health platform Mosh certainly knows as much and it's why they adopt a personalised approach toward hair loss. By taking everything about you (medical history, stage of hair loss, etc) into consideration, they're able to find the right treatment for the highest possible success rate. One look at their numerous before-and-after photos—more of which can be seen here or the photo above of a bloke called William—and you know these guys mean business.
Wondering exactly how Mosh is different from traditional clinics? Wonder no more:
Mosh connects customers digitally with Australian accredited GPs, giving them easy, discreet, and convenient access to treatments.
Mosh makes traditional hair loss treatment more affordable as it doesn't have high operating expenses thanks to its digital model.
They also work with independent doctors meaning they don't have them on the payroll. Their streamlined processes allow them to be a lean, more cost-effective operator.
When signing up to Mosh, you are not locked into any long-term contracts, but while you are signed up, you can enjoy unlimited free medical consults.
Thousands of Aussie men have already come aboard to incredible results. If you're likewise experiencing thinning hair, professional help is just a few clicks away. Or as the brand likes to put it: Got hair loss? Get Mosh.