New South Wales' Best Mullet Has Been Named
Images via Illawarra Mercury
On this day, a true hero is born. Mulletfest 2021 has awarded former Illawarra resident Josh Hogg the title of Best Mullet for his five-year-old party-starter. Taking the form of his alter ego 'Mediocre Mullet Man', Josh ventured down to NSW's Hunter region claiming the prized title of 'Mullet of the Day'.
You'll Also Like:
Mullets Are Making a Comeback, According to Hairstylists
The South Sydney Rabbitohs Have Banned Jai Arrow's Infamous Mullet
Matt Damon is Rocking an Iconic Australian Mullet Haircut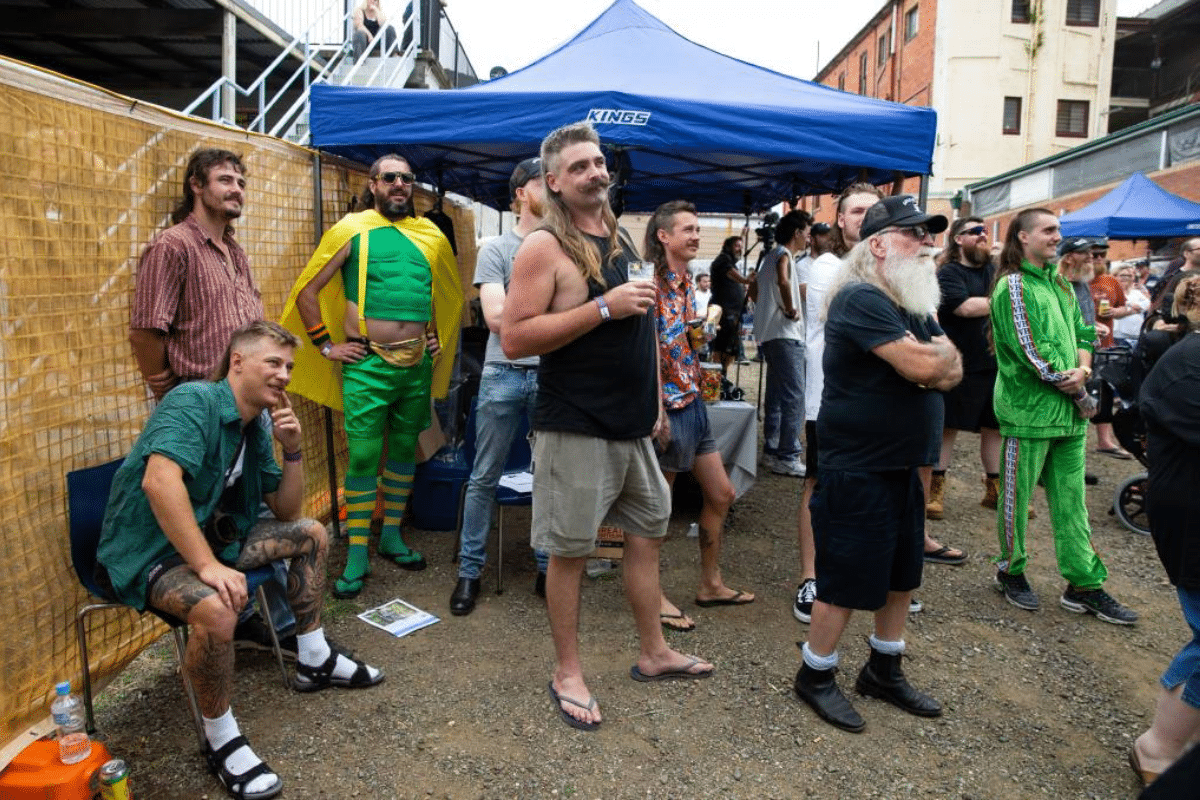 We've given you plenty of reasons to grow out a magnificent mullet. Like when Moon Dog Brewing offered free beer to the best mullets. Or when The Black Dog Institute launched its Mullets for Mental Health initiative. But up until now, we've been spectating the minor leagues. Because over in Kurri Kurri, Mulletfest 2021 has just named its proverbial leader.
Featured in the Illawarra Mercury, Josh Hogg first started growing the iconic hairstyle five years ago to annoy his girlfriend Kerri, but after seeing how luscious his hair became, her love for him demanded that it remain. A mutual decision that would bring him victory at Mulletfest 2021. Taking to the stage as his mullet-rocking alter-ego, 'Mediocre Mullet Man, victory was as inevitable as Thanos.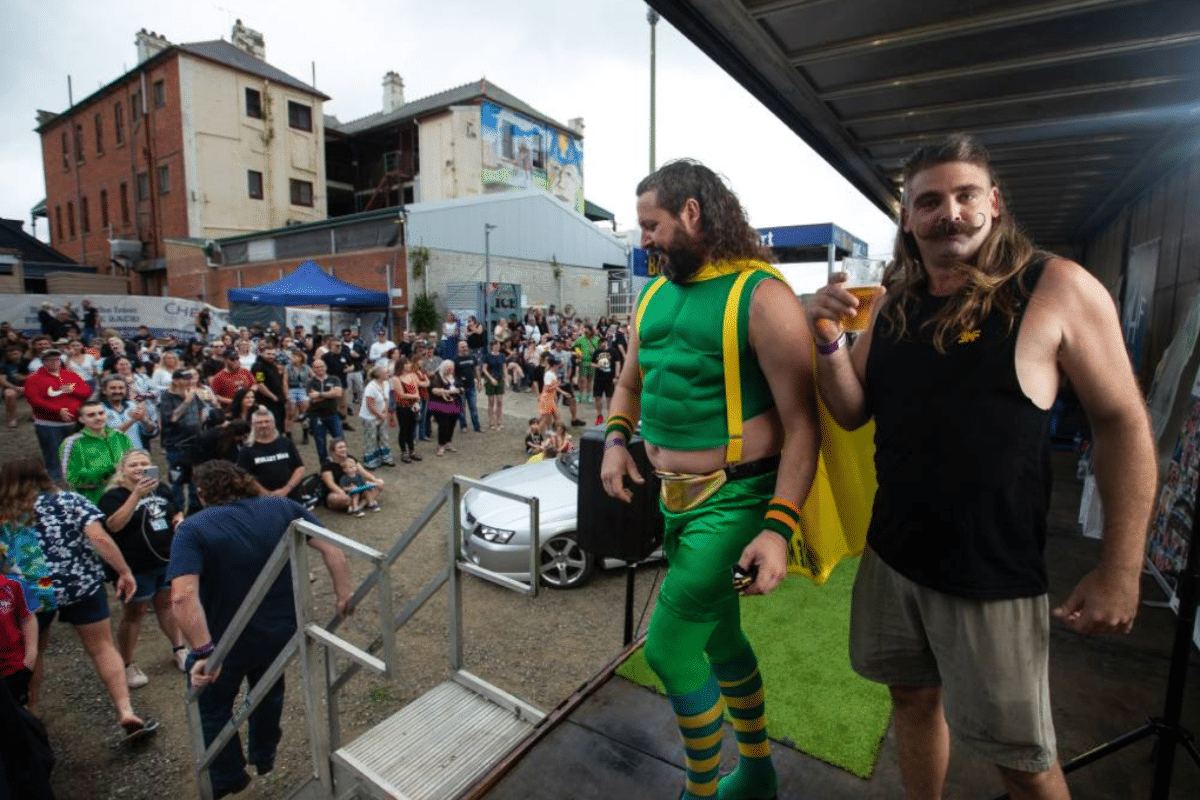 Dressed up in a green superhero outfit, footy socks and a yellow cape, Josh admitted he "acted it up a bit" to win over the judges, who, according to MulletFest founder Laura Johnson, determine winners based on about "70 per cent haircut," with the rest coming down to "stage presence." Appearing on The Today Show along with Mediocre Mullet Man, she revealed that while he "really stole the show," perhaps the few midis of light beer the judges put back may have helped out.
Running for four years now, the annual event invites all walks of life to celebrate the very essence of the mullet out the back of the Chelmsford Hotel. Raising money to support brain cancer research at the Mark Hughes Foundation, the festival is heading to every state and territory this year for the first time. Categories cover pretty much all age groups from toddlers to over 50s, and there's even an international category, though we don't think they'll be too many of those this year. Awarding trophies to the most extreme mullets, the grubbiest, and the everyday mullet, it's either a hairdresser nightmare or a dream come true.
Mediocre Mullet Man now goes on to compete at the national finals in November. Godspeed Mediocre Mullet Man.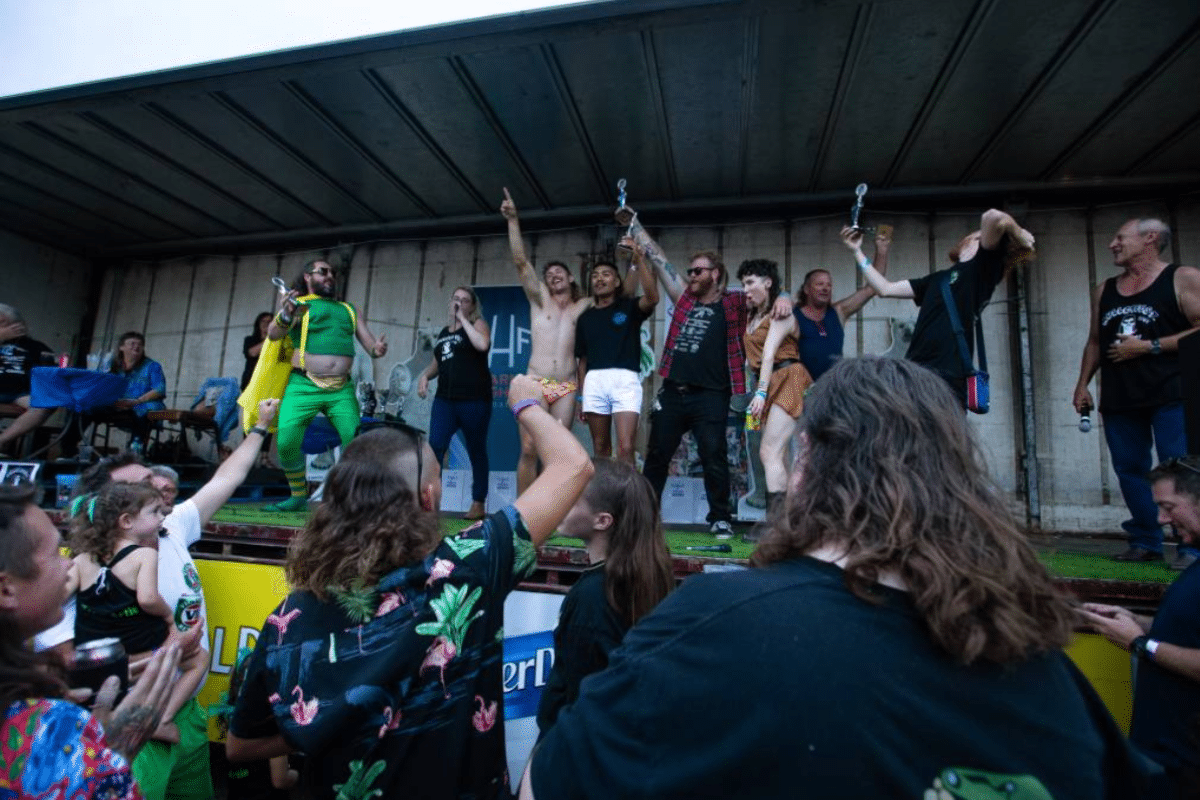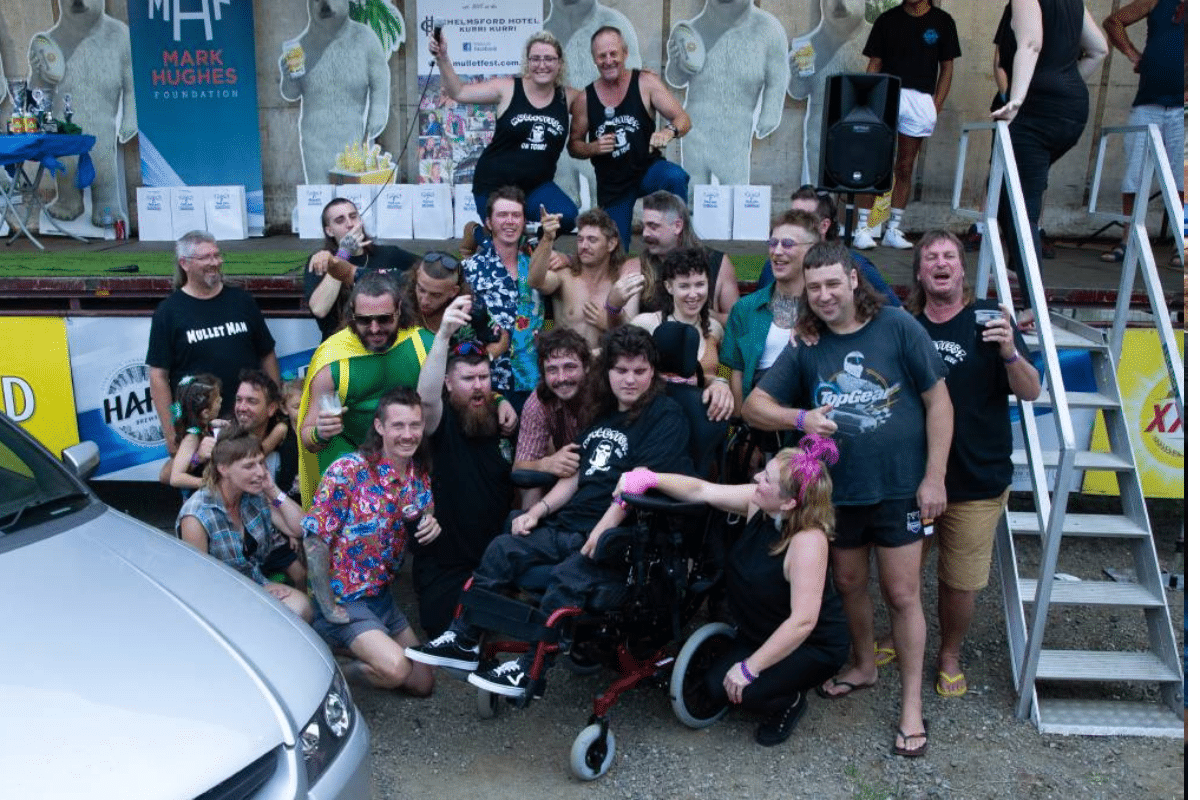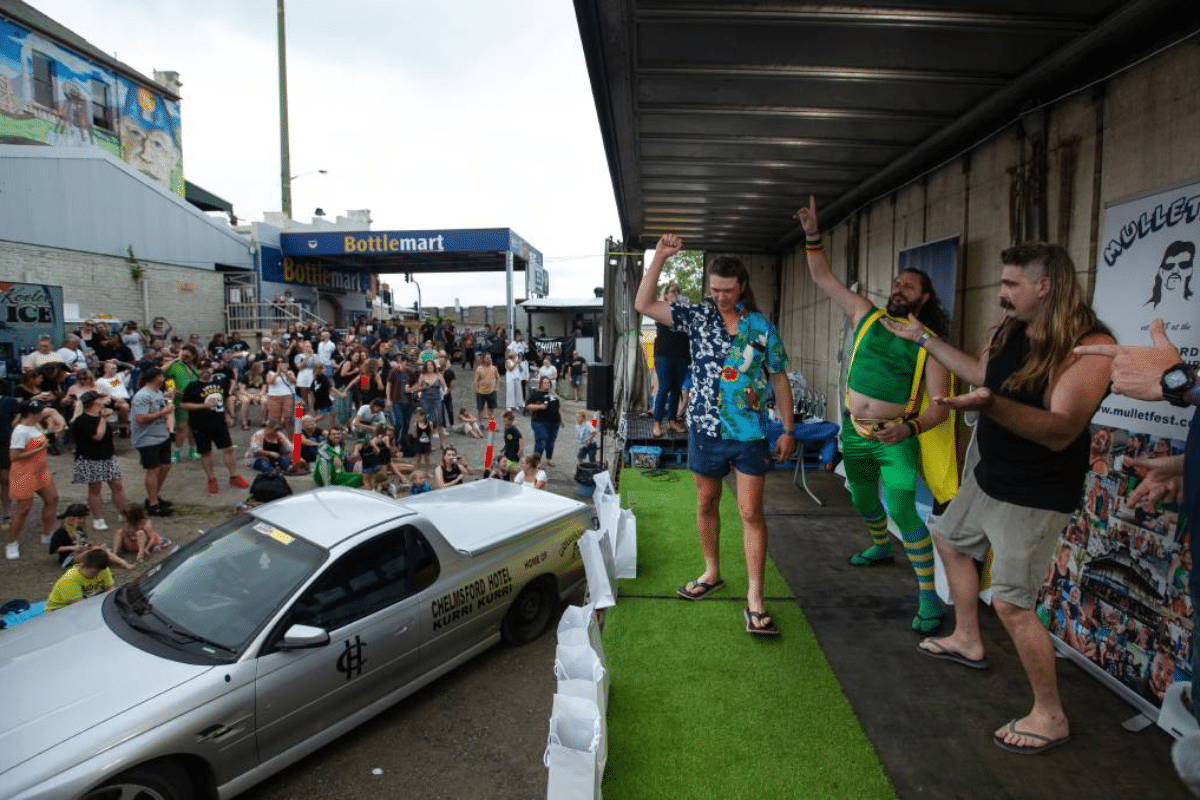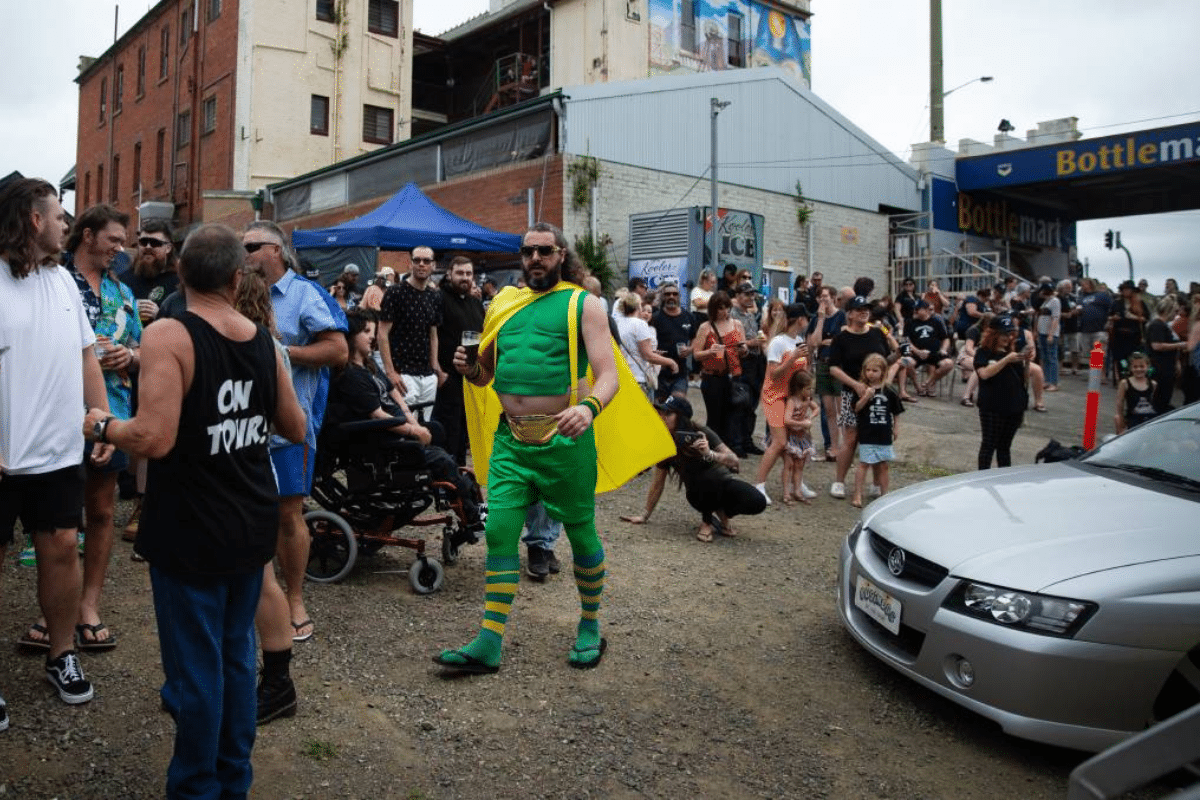 You'll Also Like:
Mullets Are Making a Comeback, According to Hairstylists
The South Sydney Rabbitohs Have Banned Jai Arrow's Infamous Mullet
Matt Damon is Rocking an Iconic Australian Mullet Haircut