Montblanc x Maison Kitsune Capsule Collection Brings Paris to the World
As the world comes out of the Covid pandemic and starts opening up again for business, more events from the pre-restricted world will start happening as well, especially in the fashion industry. Montblanc's CEO Nicolas Baretzki recently hosted an event held at LouLou restaurant in the Tuileries where he revealed that Hamburg-based luxury brand would be partnering with Japanese brand Maison Kitsune.
You'll also like:
Montblanc Summit Lite Smartwatch Brings a Touch of Luxury to Your Workout
Montblanc Pairs with Kingsman for Exclusive Writing Set
Montblanc Sartorial Leather is Dressed for an Urban Jungle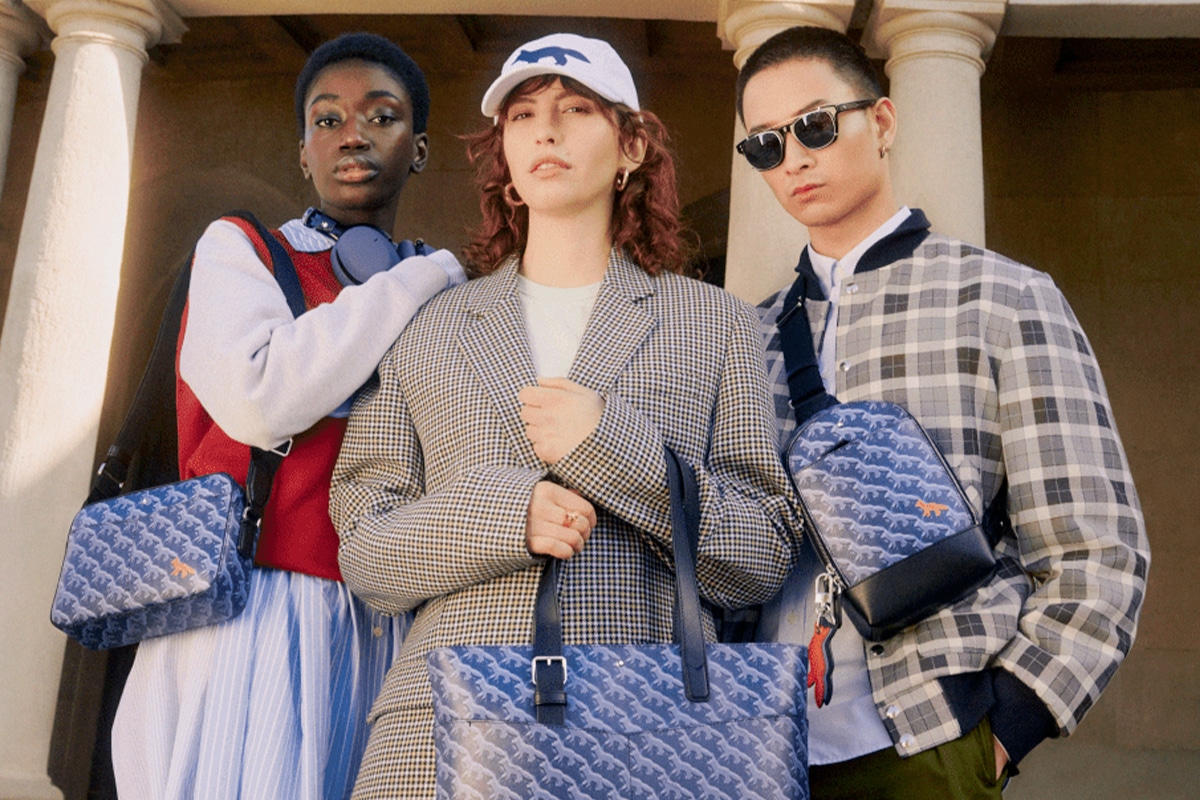 "Why Maison Kitsune and Montblanc?" said Baretzki. "Looking at their history, Maison Kitsune's founders went to Japan, which gave them a new idea and an opportunity. In 1906, Montblanc's founders traveled to New York in search of innovation and came back with an idea for the fountain pen. If you trace the steps of each, you see the same brand expansion, both with a strong emblem: the snow cap and the fox."
The partnership starts off with a line of 12 pieces featuring the Kitsune fox logo as a recurring design tying the pieces together. In the collection, you'll find a backpack, a crossbody bag, a tote bag, belts, and a wallet, along with a few other items. Each is done in blue Saffiano printed leather with bright red accents. Along with these items, the collection also includes a pair of over-ear headphones. The headphones are adorned with the Kitsune fox and Montblanc's logo. The headphones also come with an exclusive track created by DJ, producer, and Kitsune Musique artist MATVEI.
"What makes this partnership so dynamic and exciting is bringing together two Maisons with very different origins, stories, philosophies, yet complementary mindsets," explains Vincent Montalescot, the executive vice president of marketing for Montblanc. Whatever their differences may be, both houses exemplify the French fashion of art de vivre, and their shared labor has created stylish luxury items that will set the trends in fashion as the world opens up again.